Continued on Hochiminh trail, rain and sun, sun and rain...
Reached the Đá Đẽo pass. This is quite well known area during Vietnam war. At this place, we lost many Vietnamese soldiers and volunteers to keep the logistic path smooth, during 1965-1972
It was so hot. My sweat running like hell under the jacket.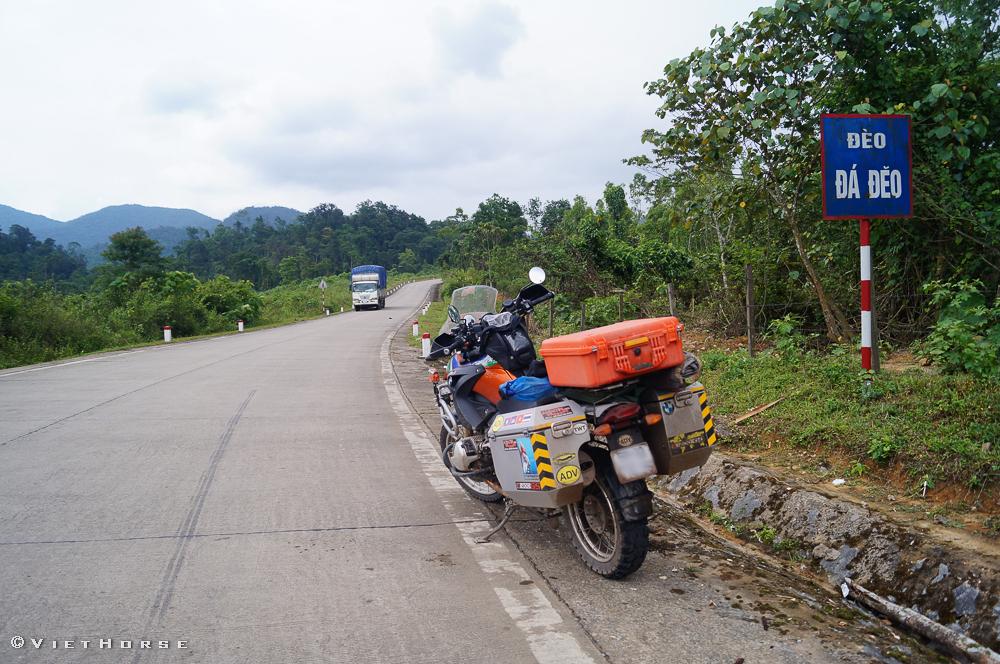 Hit the heavy rain when I reached the top of the pass. Unforgettable feeling of riding on the rainy pass. None else but me was on the road.
I arrived Phong Nha Ke Bang world heritage. You may use Google to have more info about Phong Nha - Ke Bang. An awesome place with greatest Cave of SE Asia, which you don't want to miss.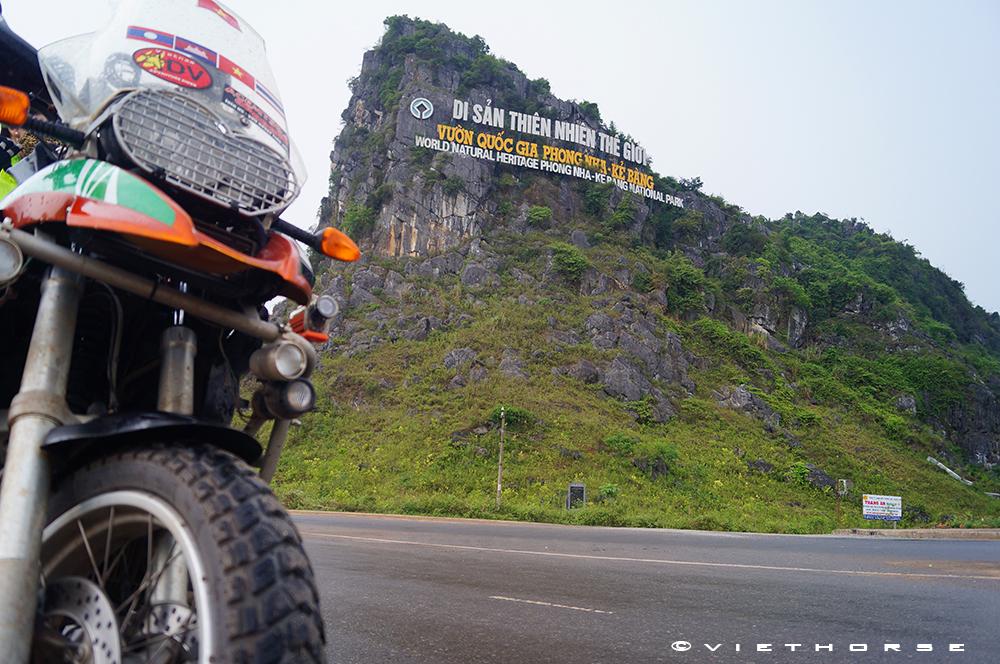 I did not go into the cave as I been there once. You can use wooden boat as seen on below pix to get inside the cave: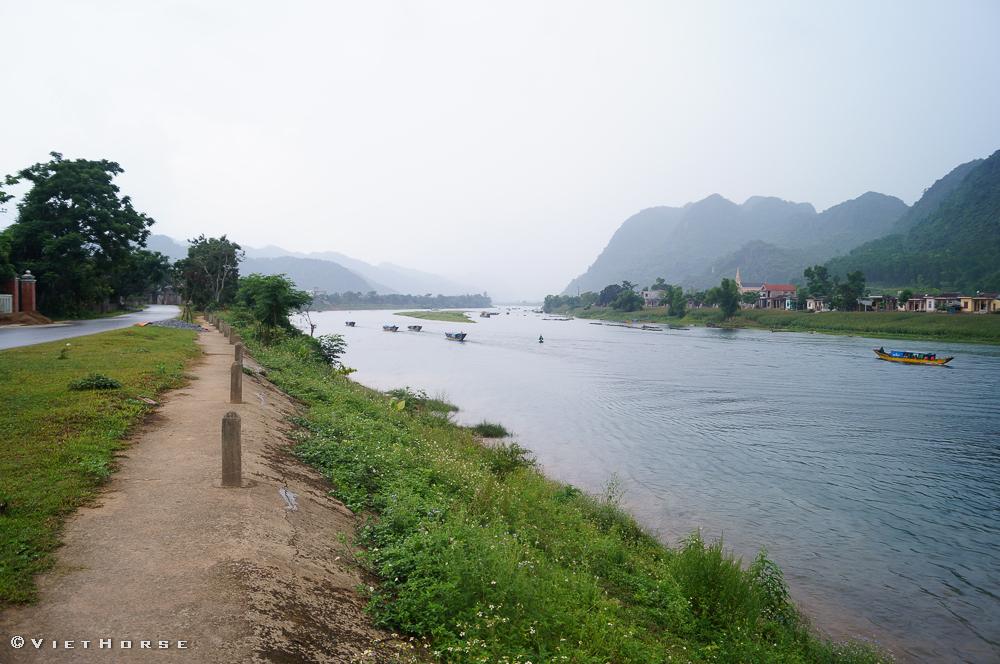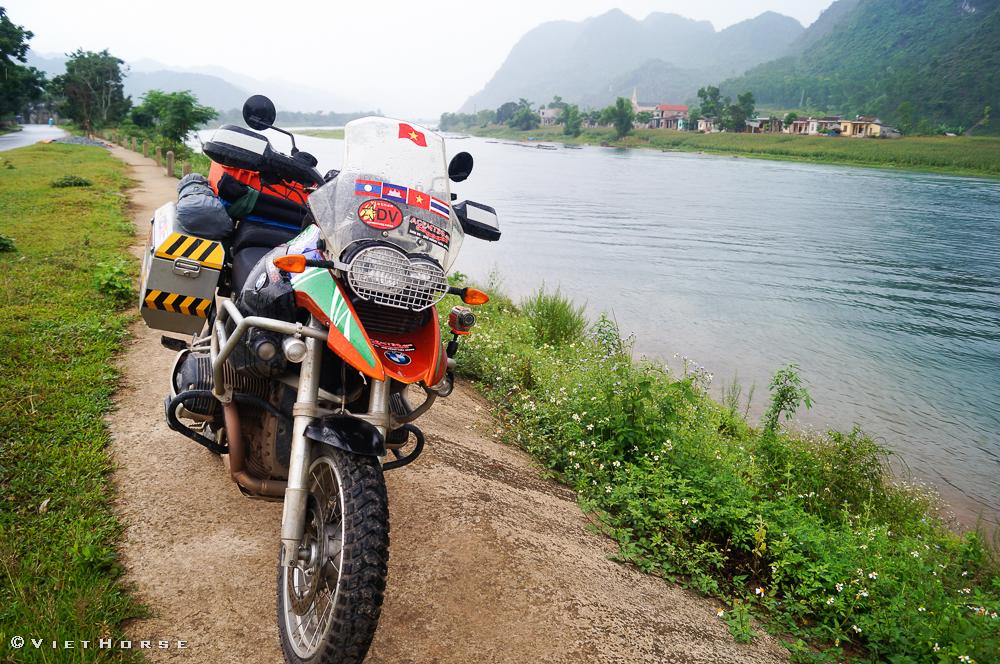 My bike headed out: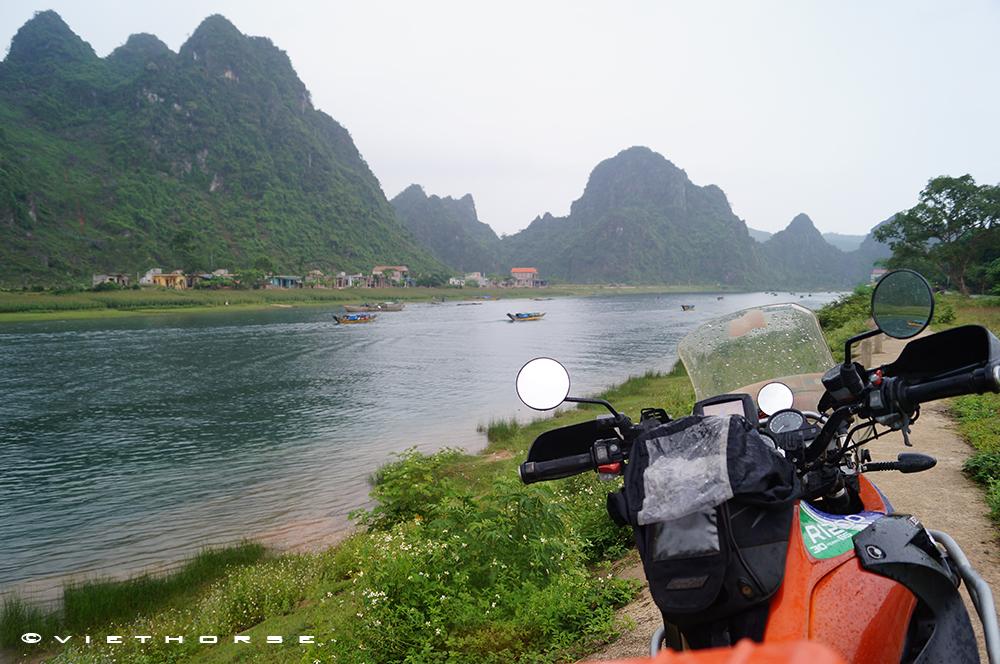 And said good bye to Phong Nha: