0
Staff member
Subscribed
Jan 16, 2003
13,947
4,920
113
69
WIANG HAENG
Bua Jine
The # 1 (?) restaurant in Wiang Haeng.
Spotlessly clean. Large menu. Good service & tasty food.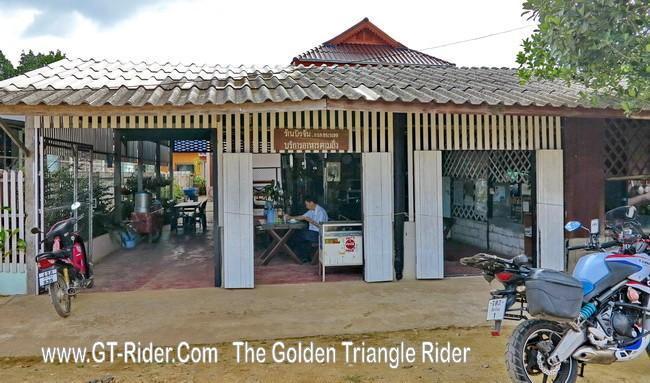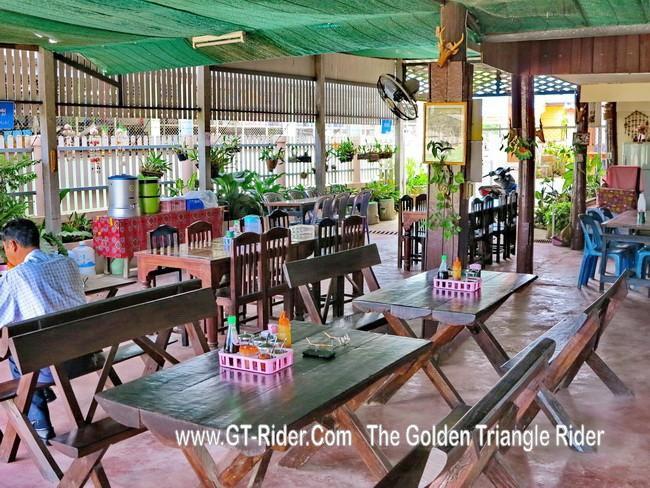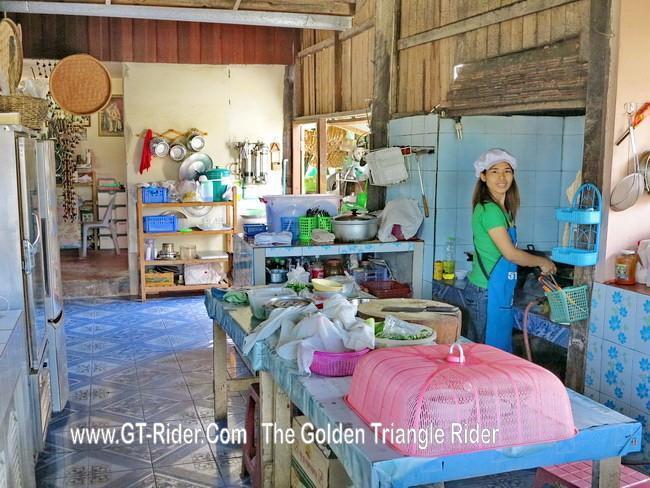 + top of the range 3 in 1 coffee for breakfast.
Location next to (40 metres west of) the Wiang Haeng market
GPS Waypoint: N19 33 29.1 E98 38 13.8
But note that they close early by 6.30PM
So if at night they are already shut, the next 2 choices are 7-11 & the Nine Karaoke.
I opted for the Nine Karaoke
NINE KARAOKE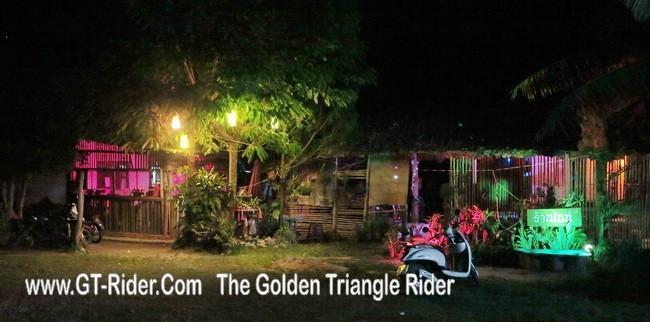 Open only 3 months in June 2014.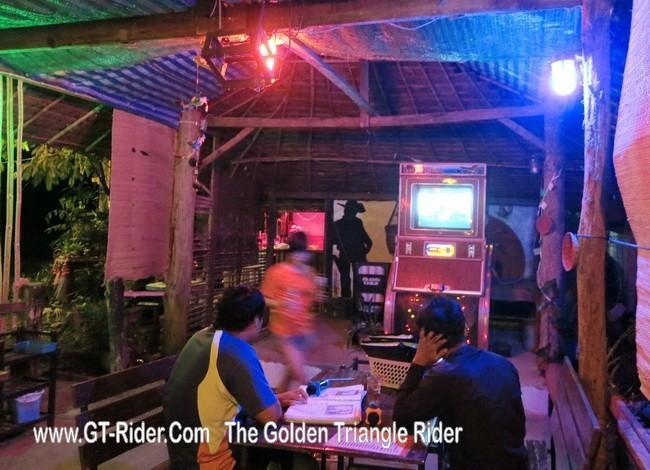 Wiang Haeng city's # 2 night spot
The other night spot being Cowboy Resort, but closed 4 months for renovation in June 2014.
A bachelor's meal at the Nine Karaoke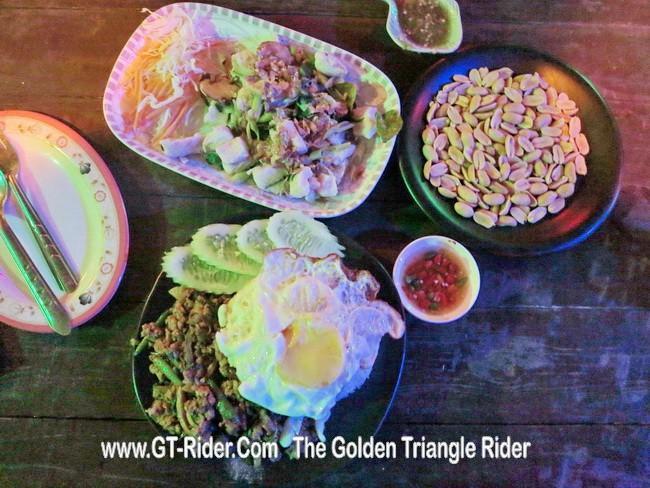 Location on R1322, 1.5 kms west of the Wiang Haeng market.
On the left hand side heading for Piang Luang.
GPS Waypoint: N19 34 09.9 E98 37 48.8
PIANG LUANG
KRUA PIANG LUANG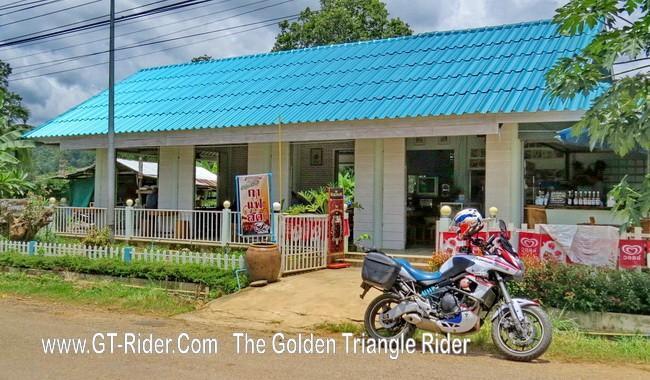 Spotlessly clean. Large Menu. Extremely well run.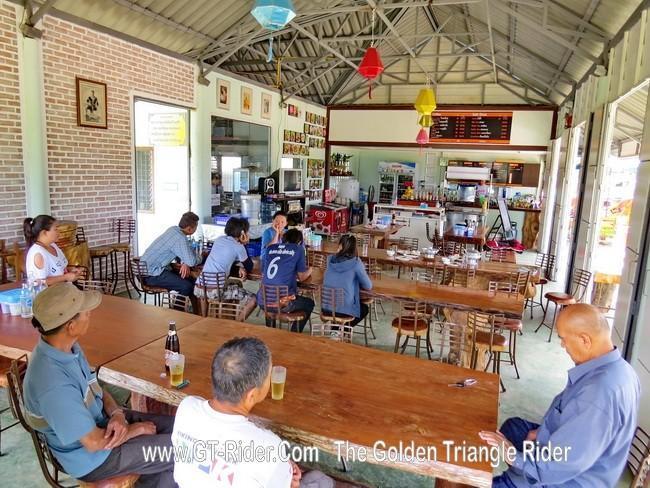 Undoubtedly the # 1 spot in PL with groups of soldiers, police, school teachers & government officials coming for lunch.
I was impressed.
Large menu for display & easy ordering.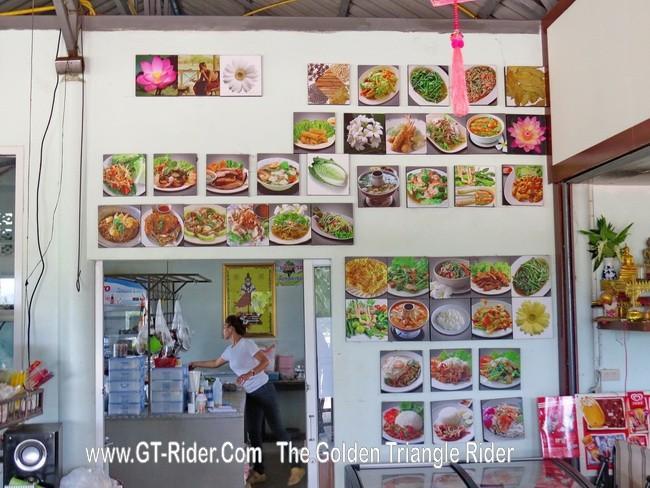 My 5-star Phat Thai.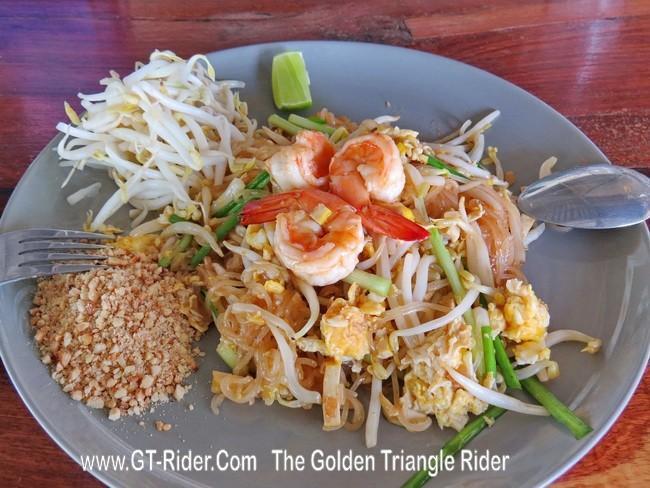 the 5-star cook & owner's daughter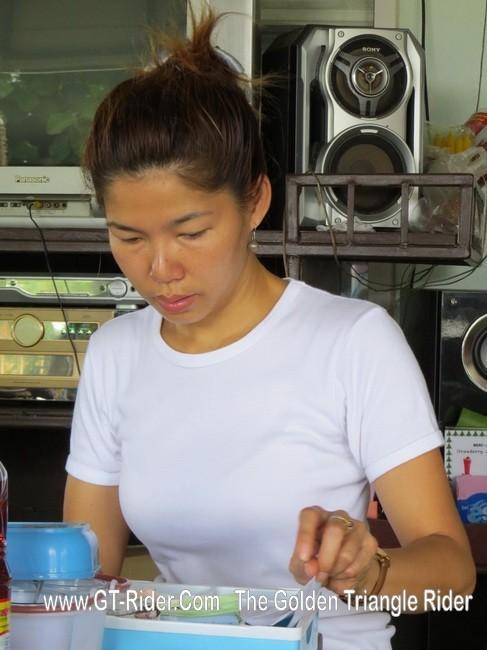 I was again very highly impressed, such that I will return .
+ a coffee shop with all the goodies.
Iced cappuccino.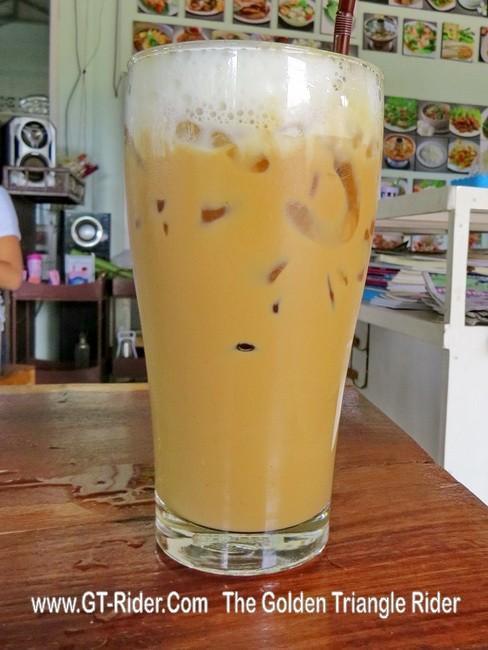 not a small cup, but jumbo sized.
Location R1322, left hand side heading into Piang Luang city.
Opposite the school.
GPS Waypoint: N19 41 02.4 E98 37 33.5
If you're out that way at all I'd rather eat in Puang Luang anytime.
The Bor Chin in Wiang Haeng is ok, but the Krua Piang Luang is superior every time. DON'T miss it.
The Krua Piang Luang rocks - its worth a trip way out there!
Last edited: