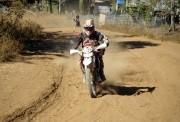 Mar 30, 2010
2,141
278
83
Sunday ride day again and time to escape the BIG Mango..
Matt was worried as it was raining.. But I had faith the weather would clear.
It did too, just after we pulled up in the village, unloaded bikes and gear..
What a ripper ride.. Met some cool locals that invited us to ride with them.
Glad they were in front for that speed.. I would be too scared to ride that fast out in front.
Had a head on once..
Enjoy the ride...
Beers and Cheers
Brian