G'day All,
A few of us decided it is time to get a bit muddy.
But with at least a chance of being successful.
I have ridden the road from Kasi to Xanakham a few times now in the dry.
Introduced to the track by Rex and ridden again with Tony and Oddvar.
Having done this in the dry there are a few creek crossings along the way.
At least two of them have a bike bridge to get over the deeper crossings.
Other than that.. it is not terribly mountainous.. Though when wet and slippery it doesn't need to be.
Any one every ridden this way in the rainy season?
- Any feedback.
Our plan is as follows.
- Late start from VTE to Xanakham.. Check with the locals if the route is doable.
As long at not alarmed and told impossible.
+ If not possible continue over to Pak lay and up to LPQ that way.
+ If possible.. Stay the night in Xanakham, early start. Asses the time and situation when we arrive at Kasi.
If we make good time, then over the new Kasi road to LPQ.. Hopefully the afternoon sun should have burnt off a fair bit of the cloud cover for a nice ride and pics.
If it has been chucking it down the previous few days.. Then we will most likely take a different way up to Kasi.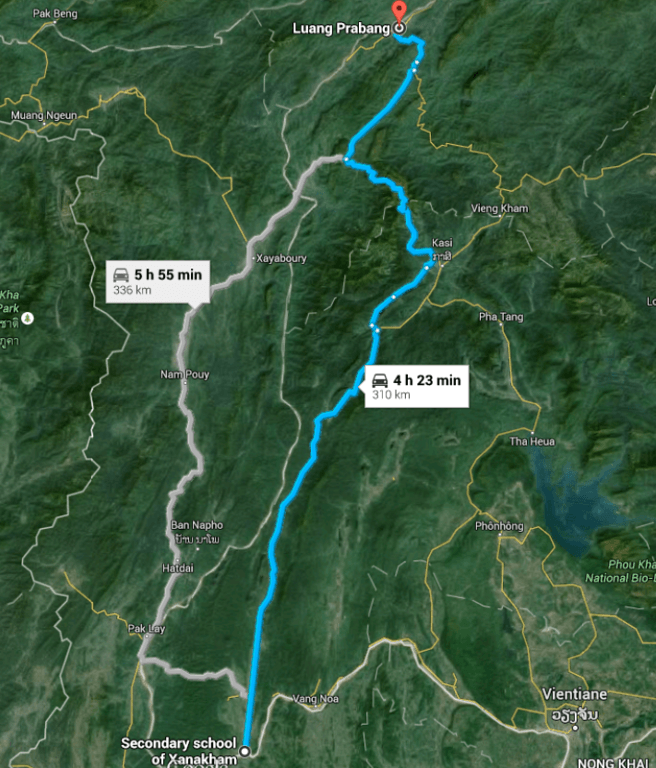 Cheers
Brian