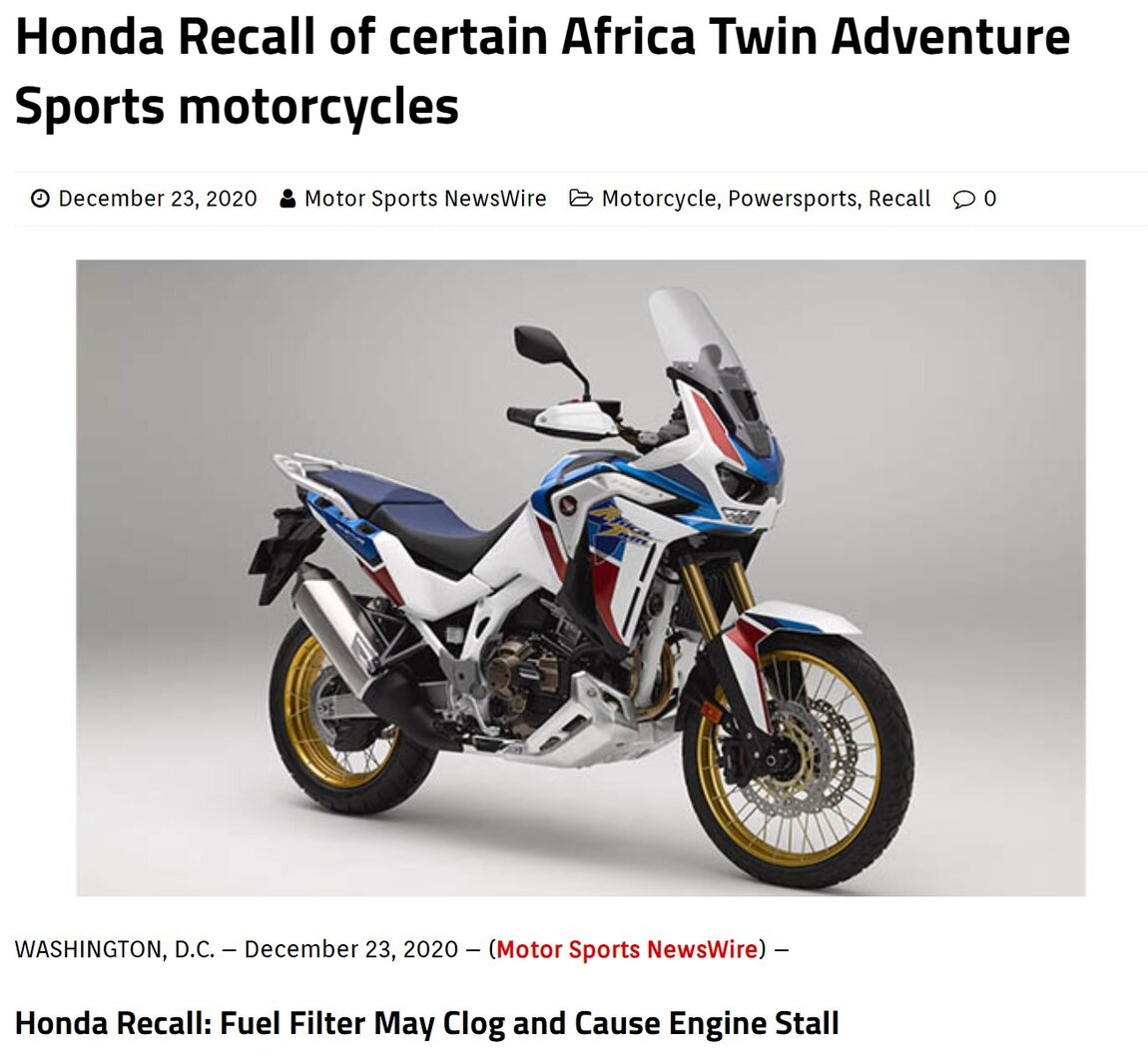 Today I received a letter below and its been on the cards in America but now come to life worldwide of the Honda Adventure Sports (some 2018-2019 and the new 2020 Africa twin) Fuel contamination from welding slag that could clog up the fuel filter and stall the bike.
Going forward I dare say it but the fuel tank has to be removed and the fuel pump assembly pulled fuel tank flushed and new filter fitted, sounds easy well no the AT does not have a user friendly way of removing much and I had a bad experience here at my local Honda dealer with the Mechanics therefore I will be opening up the bedroom again to start the teardown.
Funny enough today I was driving and I really felt the bike not as smooth as normal put it down to the fuel being over a month old however not such luck. I hope to keep a good report going of the progression on the job as when I fitted the power hub the fuel tank did get removed so going back on old ground again.
Step 1 ) Speak with Honda make sure they have the parts and get after it.
Letter from Honda below I like the slogan
"What Stops You?"
well welding slag in your tanks will do that !!!!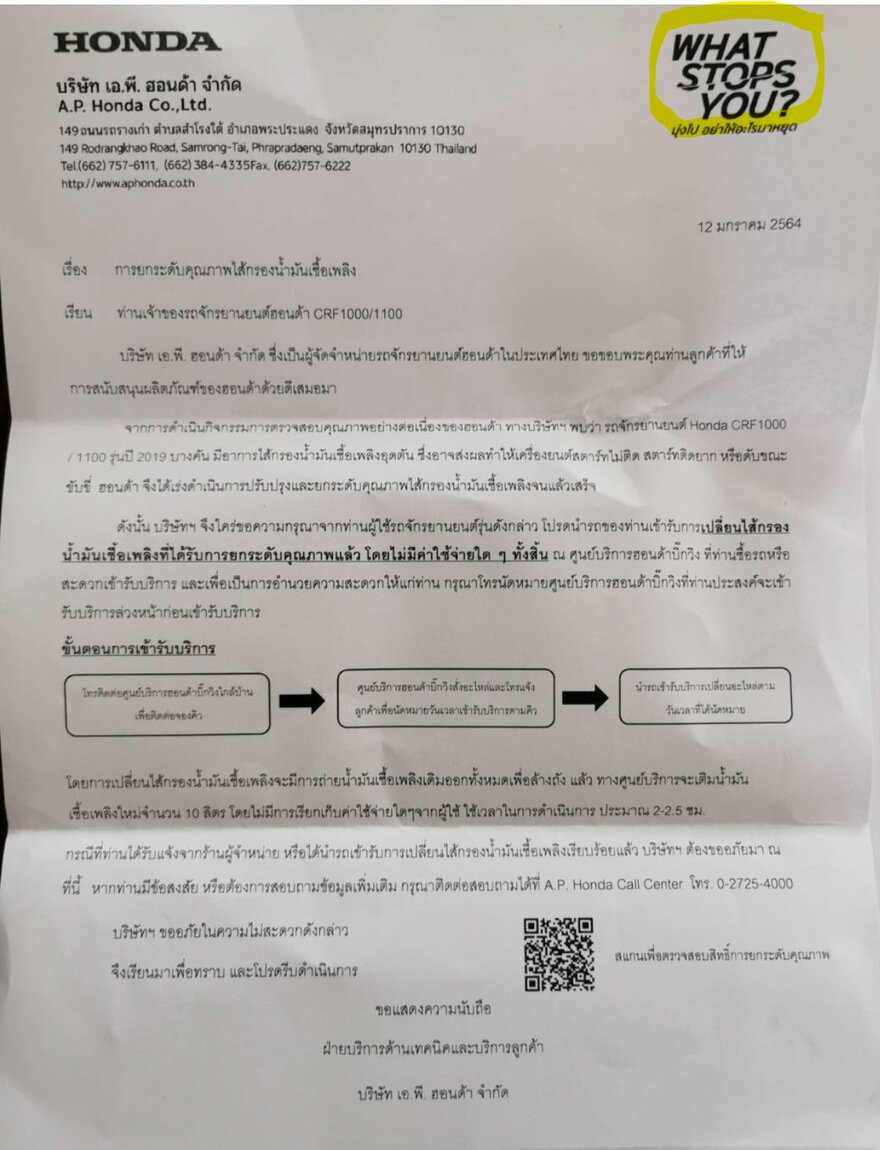 2020 CRF1100L4 Honda Africa Twin DCT Adventure Sports
10680km