0
Staff member
Subscribed
Jan 16, 2003
14,088
5,081
113
69
Hmong Idol Festival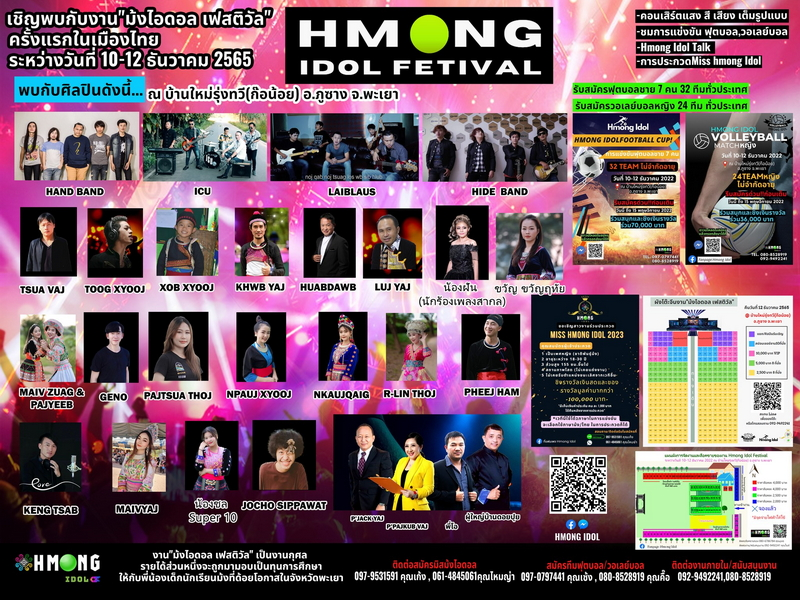 The date: 10-12 December 2022
A big Concert with many Hmong artists, bands and singers, football male cup (32 teams), volleyball female cup (24 teams), and Miss Hmong Idol 2023 competition. The benefits will serve to provide scholarship fund to the disadvantaged Hmong kids in Phayao Province.
Location: at Ban Mai Rung Thawee (Ko Noi), Phu Sang District, Phayao Province
Probable google maps location
★★★★★ · Education
goo.gl
and not far from the original Chiang Kham refugee camp?
TQ JB Jean Baptiste for tip off.
Last edited: