0
Staff member
Subscribed
Jan 16, 2003
14,190
5,161
113
69
The 6th Annual Iu Mien Festival
In 2024 the festival is on in Phayao city by the lake.
The Dates: 16-18 February 2024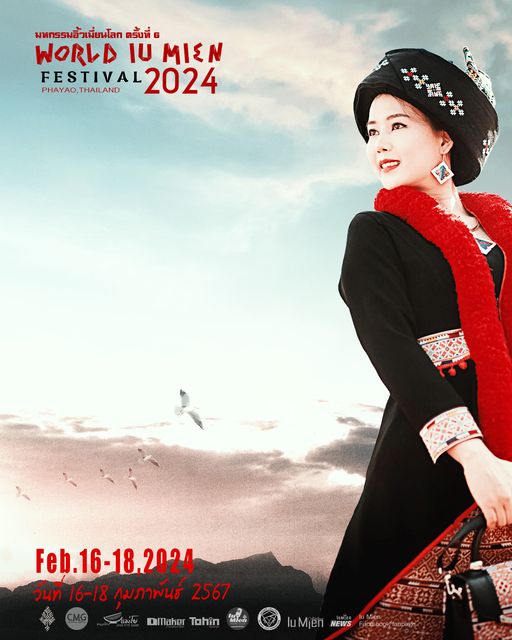 Previous Iu MIen Festivals on GTR
The rumour was 2,000 hill tribe people in Chiang Khong for a hill tribe festival at Songkran in 2018. Wow that sounds something to behold, but getting precise details of the event to be was another matter. The dates however were reported to be 17-18 April 2018, basically at the end of...

www.gt-rider.com
8-9 February 2019 saw the second annual ethnic Yao / Mien hill tribe festival in Chiang Khong with hundreds of Mien people coming together for a regional get together. The 2019 event was significantly bigger than the 1st one held in 2018. The 1st Mien / Yao Festival At Chiang Khong For...

www.gt-rider.com
Jurgen the GTR photographer maestro had a tip off a few weeks ago for another annual Iu Mien / Yao ethnic festival.... These annual Iu Mien meetings have been going for several years, exactly how many I'm not sure, but there have been 2 in Chiang Khong & 1 in Chiang Rai that I know of...

www.gt-rider.com
The last week or so I've had the pleasure of riding R1148 6 times, back and forwards to Pua, north of Nan. There were 3 trips in total The "Magic Mountain - Phu Langka view on R1148 One to Chiang Klang to hook up with Big Bike Tours coming back from their Tibet Ride, where I stayed in Pua for...

www.gt-rider.com
Iu Mien info
Some info that I think I never finished posting, from a ride on 1148 in September 2020 with Dave DKT. Our destination for the day was the Phu Langka Resort to hook up with Ajarn Kevin & also his brother San at the Phu Langka Balcony resort. Kevin & San are both Mien / Yao people & have lived...

www.gt-rider.com