Administrator
Staff member
Jan 16, 2003
12,252
2,540
113
67
The last week or so I've had the pleasure of riding R1148 6 times, back and forwards to Pua, north of Nan.
There were 3 trips in total
The "Magic Mountain - Phu Langka view on R1148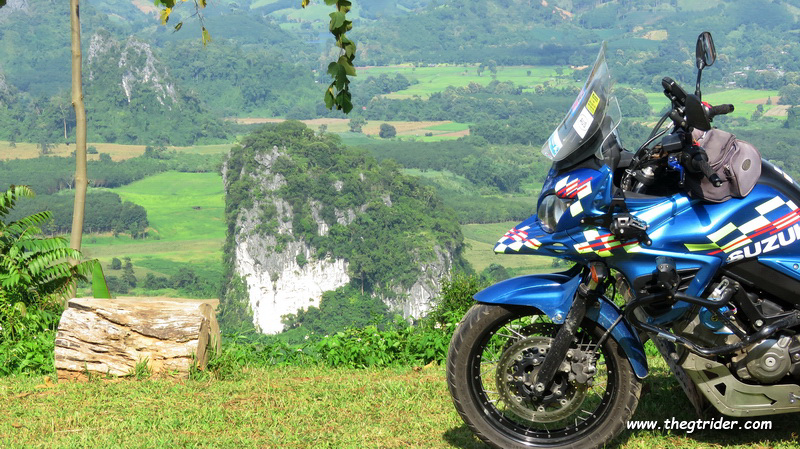 One to Chiang Klang to hook up with Big Bike Tours coming back from their Tibet Ride, where I stayed in Pua for the night, but had dinner with the group in Chiang Klang at the SangThong resort. Location: Google Maps
Two, a few days later, after I had spotted a sign for Pua's big annual festival for the Rhinoceros Beetle
Three, back again two days later for the GTR dinner.
Pua has become one of my favourite little towns in North Thailand & there are a few reasons for this
The easy going charm of the town. Pua is a Tai Lue town & has some stunning women.
The fresh air of Pua city, sitting on a small hill @ an altitude of 275 metres above sea level, it may not be much, but it is enough, such that there is always a nice breeze blowing through town
There are no traffic jams in Pua with the 4-lane dual carriageway passing through town
Pua has some fine wats and magic views of the surrounding mountains, Doi Phukha, plus the Pua rice fields in the lowlands below.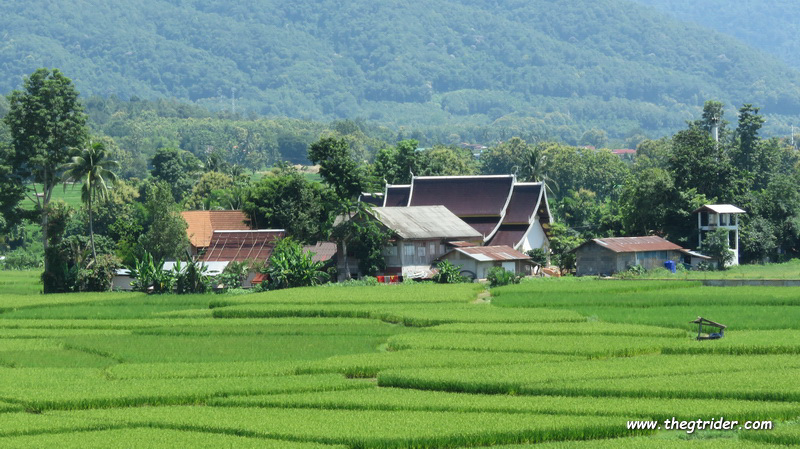 Pua makes a great base for exploring the area with some fabulous mountain roads nearby
R1256 to Doi Phuka,
Google Maps
R101 to Hua Kon & Phu Phayakk,
Google Maps
R4017 to Maneepruek,
Google Maps
R1097 the Tha Wang Pha - Song Khwae road,
Google Maps
R4022, the Doi Tiu Road.
Google Maps
​
All these roads have featured on GTR here
Return to Nan & back to the future?
Whilst many guys like to stay in Nan for the infrastructure - nightlife, restaurants & pubs - Pua has it all for me in an easy going chill-out atmosphere.
Pua Accommodation
Pua Restaurants
Pua Attractions..
There are some nice wats around town with nice views
Wat Rong Ngae is one of the most important temples in Pua, built in 1767 by 4 warriors who had settled in Pua with their subjects, after losing a battle in Sipsongpanna.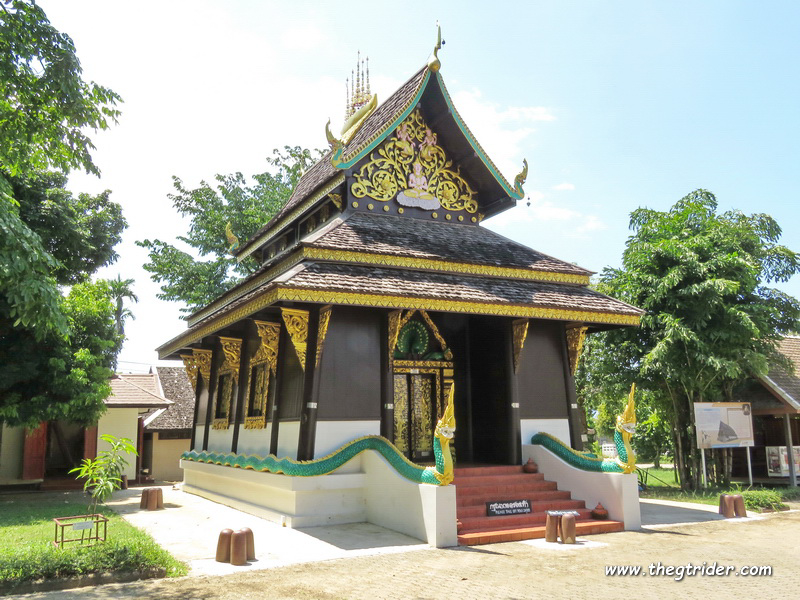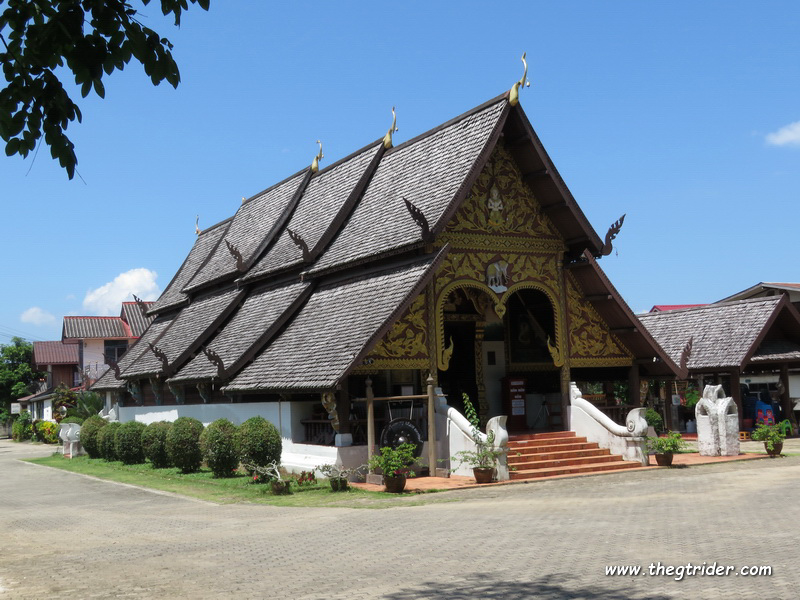 The Rong Ngae story goes like this:
Wat Rong Ngae is an ancient temple which is believed to have been constructed circa 1767 AD. by initiation of Chao Luang Thepphayarin Chao Chang Phueak Nga Khiao who was the former ruler of Rin Town. The town of Rin was in the territory of Sip Song Panna, ruled by Phya Saen Mueang Kaeo. When Rin was attacked by enemy, Phya Saen Mueang Kaeo could not defend the town therefore, Chao Luang Thepphayarin Chao Chang Phueak Nga Khiao came to his aid with 4 army leaders namely, Thao Kaeo Pan Mueang, Thao Wanna, Thao Lek Fai, and Thao Toe. However, the enemy was too powerful, thus they fled to an area near a stream called "Long Ngae Stream" (whose name derived from the "Ngae" plant that grew near the stream). The group settled at the place, which was a fertile land, and founded a village whose name followed the name of the stream, later the sound was distorted until the village name has become "Ban Rong Ngae". The temple, also named after the village and was officially granted Royal Wisungcamsima on January 10th, 1927.​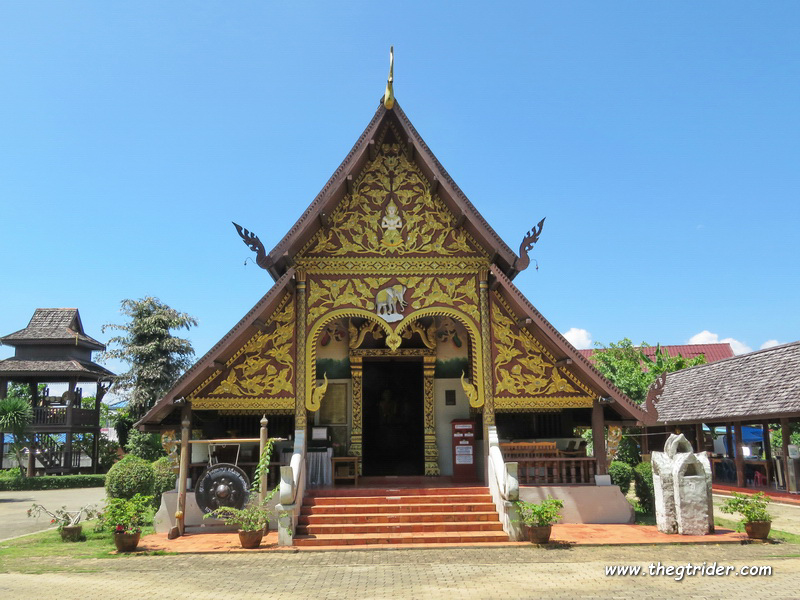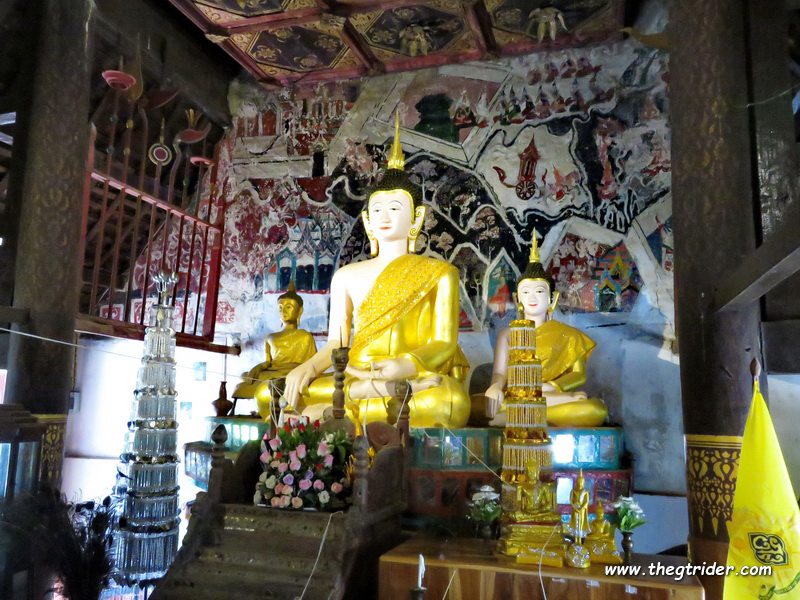 more to come..
Last edited: