0
Staff member
Subscribed
Jan 16, 2003
14,099
5,085
113
69
DATE: Monday 12th -Tuesday 13th June 2006
THE WEATHER: Warm - hot 'n very humid, overcast but dry. Perfect riding conditions.

THE WAY:
1. Chiang Mai - Lampang - Long - Phrae - Sa - Mae Charim -Nam Tuang - Mae Charim - Nan.
Routes:11 - 101- 4020 - 1243 - 1168 .
2. Nan - Mae Charim - Rom Klao - Mae Charim - Nam Muap - Sa - Phrae - Den Chai - Lampang - Chiang Mai.
Routes: 1168 - 1259 - 1168 - 1243 - 1162 - 101 - 11.
TOTAL DISTANCE: 997 kms.
THE RIDER & BIKE: David Unkovich (Davidfl)- Honda Africa Twin 750 (@ 158,000 kms & still going strong!)
A short 1,000 kms "over night" trip to check out some of the rest of the "new" best rides in Nan - North Thailand's "top dog" for road bike riding!

The text message at night comes in -we are off to Nan again, wanna come for a ride on 1148??
The reply: "Nah just done 1148, but need to check out the other good stuff in Nan, so see you there for a beer or two. Who's paying for the drinks, mate?"
"We will if you show us the town & sites."
"See ya tomorrow night then."

Actually I was quite hesitant to go. Just a couple of weeks earlier I'd had a similar SMS experience. Late at night - midnight a text message comes in. The lads - 8 of them are drinking in a bar, the Sax Bar & need a Sunday ride. MotoGP is on the tele at 11.00 am & Chiang Rai is only 183 kms away. Sounds like a good deal they inebriated mob says. Meet at the Jet gas station on the super at 9.00 am & we?ll be in Chiang Rai with 10 minutes to spare before the red light changes & the race is on. OK count me in, I could do with a trip to Chiang Rai to finish off GPS-ing the town for a guide map I?m working on. But I don?t fancy riding for 180 kms in a group of hung over riders (4 is my mob limit) & I head off to Chiang Rai at 8.30 am, 30 minutes before the pack is due to leave town. Only trouble 40 kms out it poured with rain, after I had snuck through; & the mob started to get drenched so returned to base in Chiang Mai. I watched the race alone in Chiang Rai! Oh well at least I had a good ride & still got all my GPS mapping done.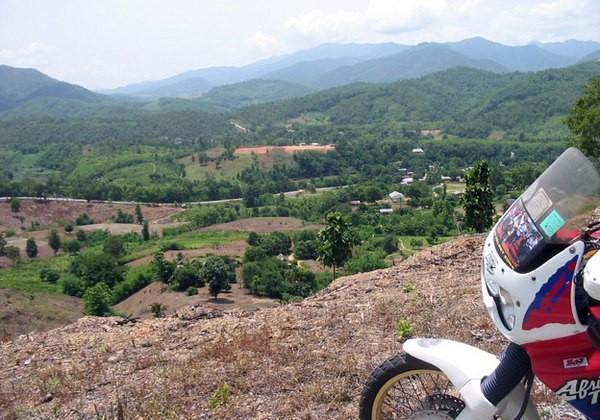 Meanwhile back to the future in Nan.....
So it was a bit of late departure & I got away from the Chiang Mai super at 12.40 pm.
It was hot, overcast, very humid, but unbelievable dry all the way to Nan! I could not believe my luck.
The master plan then was so race over on R101 to Sa, approx 26 kms south of Nan, head east & hit R1243, rumoured to be better, if not as good as R1148, the top dog road in North Thai, and eventually end up in Nan around dusk to pick up the mob coming in on R1148.
All to good to be true and in my enthusiasm to "get into it" I neglected to take a map with me & instead had to rely on the "old memory" The old bit perhaps being a bit more appropriate than necessary as the last time I was out on 1243 was many years ago - when the roads where still all dirt and all you had to ride was the mighty Honda Wing 125cc road bike!

R4020: the good stuff up on the ridgeline
Anyway in Sa, my confidence (& old memory) got the better or me & I sailed straight through town, east & onto R4020. You should turn right (south) & then make aleft onto R1162 about 3-4 kms south of Sa.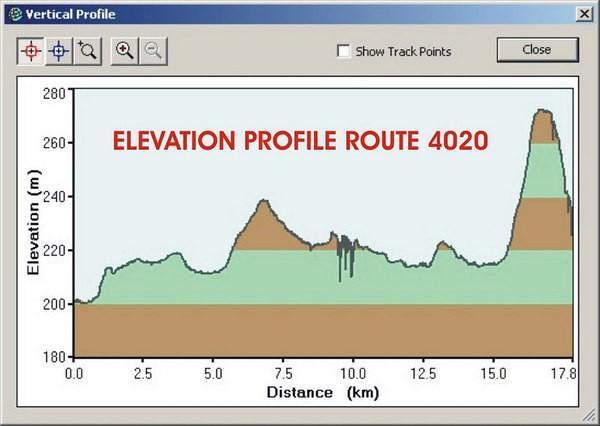 R4020 then was a tight narrow bumpy but steep asphalt road that snaked its way through the hills to eventually link up with the middle of R1243. Not quite what I wanted but, but the ride was a bit alright.
Once you're on R1243 the road sort of really lets loose - sweeping swooping up & down the steep rolling hills.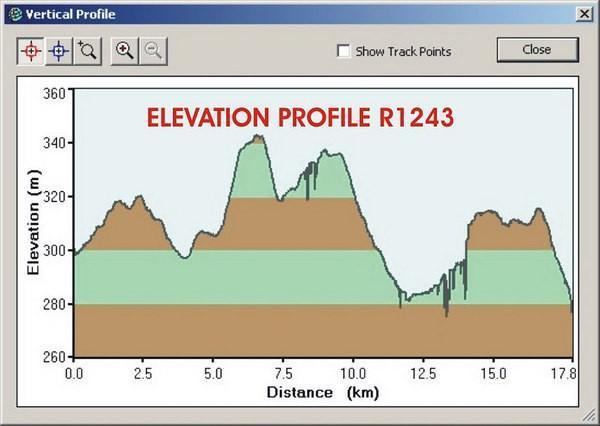 It was pretty much exhilarating immediately & yet another reminder that Nan province really is the motorcycle on-road paradise in North Thailand!

R1168.
R1243 ran into R1168 about 4 1/2 kms south of Mae Charim & as the time was only 5.30 pm I thought I had a another hour of good day light to play with & decided to follow the rest of R1168 to the end & Lao border area. Wow! What a surprise the rest of R1168 is.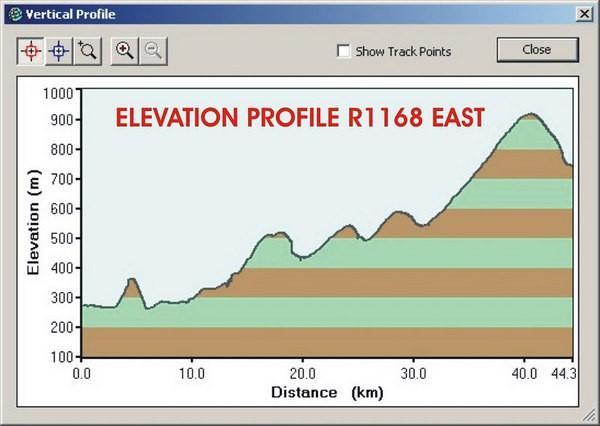 From The R1243 intersection it is fast flowing swooping steep smooth race track asphalt, to around Nam Phang.

R1168 "east" to Nam Tuang
Then it drops off somewhat but gets even steeper tight & more twisted. 14 kms later the road sort of ends up in the middle of nowhere - a Hmong village Nam Tuang, just a few kms off the Lao border.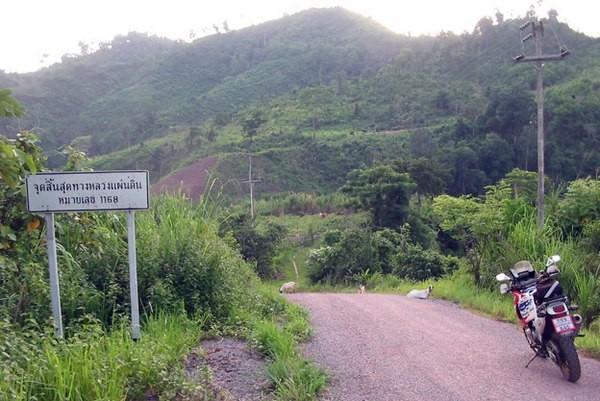 Above: The end of 1168

Above: Exciting Nam Tuang metropolis
With photo stops on R1168 it was 6.45 pm before I started to backtrack on R1168 to arrive in Nan around 8.00 pm. The last bit of the twisting roller coaster 1168 in the dark got a bit nerve racking when I lost sight of the road on the odd corner, anticipating the wrong turn / flow of the road in all the dips and rises.
I was a bit weary by the time I arrived in Nan, so the boys did not get exactly the grand tour they were looking for, but we did get to watch Australia beat Japan 3-1 in the World Cup football at the Poom3 restaurant.
Next day was a regular start with a mid morning breakfast with the lads off to do the Doi Phukha loop. I packed up & headed for home - the long way.
Back out onto R1168 to check out the rest of R1243, plus another newbie Id seen just near Nam Phang.
The newbie was R1259 & what an incredible steep road that one is. Arguably as good as the Doi Ang Khang or Phu Chi Fah roads, so it is as steep as at the start. (See elevation profile below)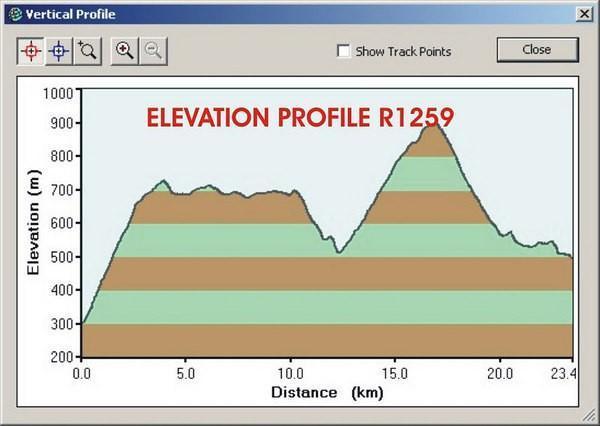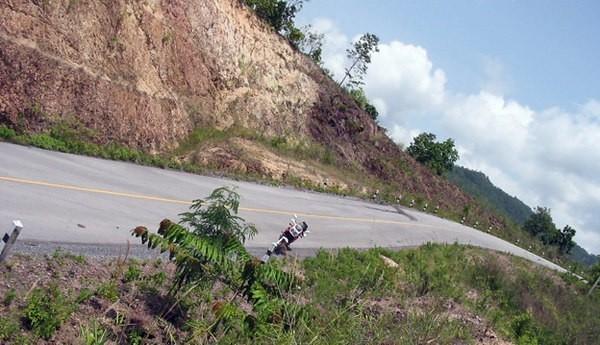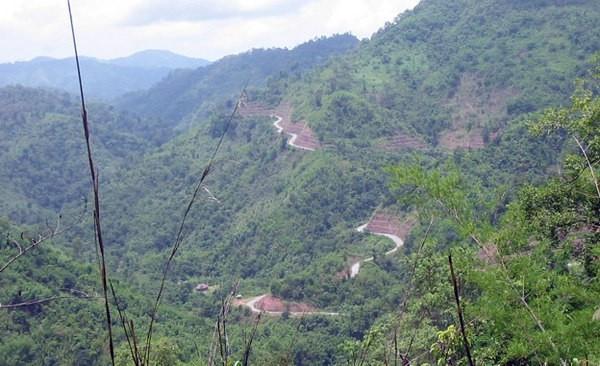 Above: R1259 gets a bit windy & steep.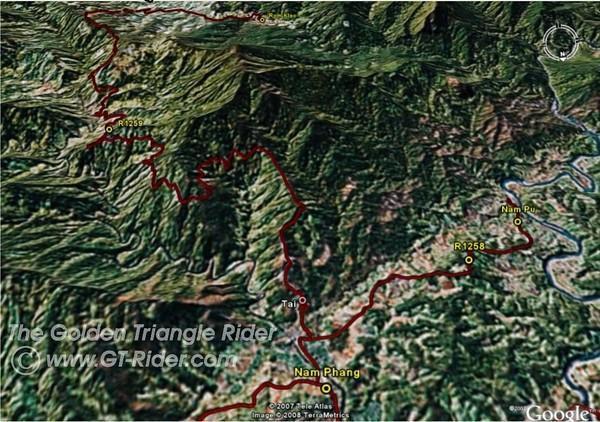 Above: R1259 on Google Earth.
It runs for 17 kms twisting & spiraling through the mountains to end up in another Hmong village Rom Klao, also near the Laos border. And again there?s no nothing there, just fabulous forest scenery & deserted roads.
After R1259 you have to back track onto R1243 & this time I was able to follow it all the way through to Nam Muap & the junction with R1162.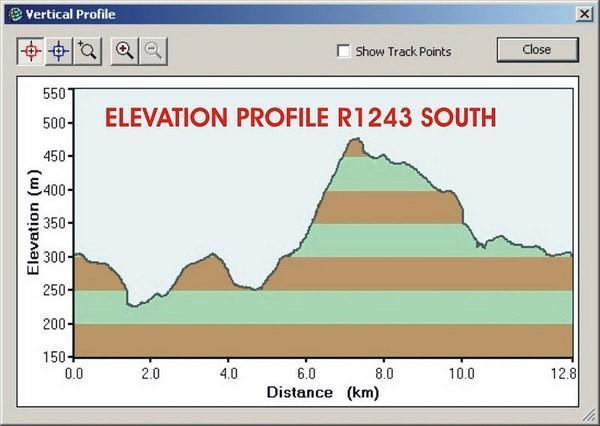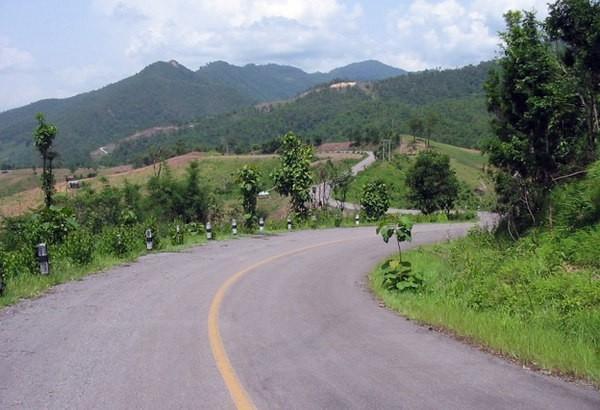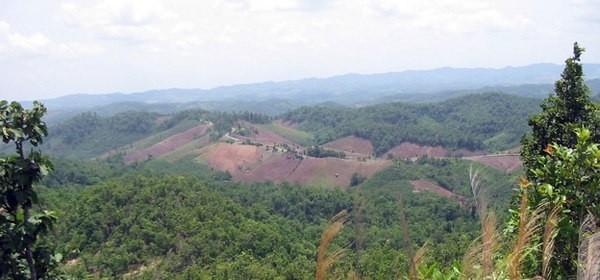 Above: R1243 runs along the ridgeline
R1243 is a fantastic road, but not quite as good as R1148 in my opinion due to variable road surface. Eventually R1243 links up with R1162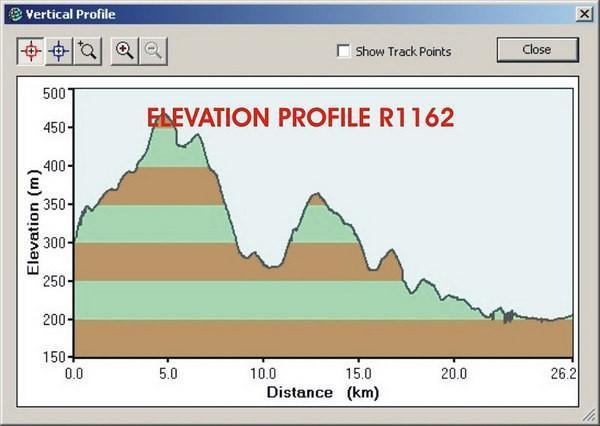 a real sport bike road - as long as you turn right / west in Sun Run Ruang you are ok.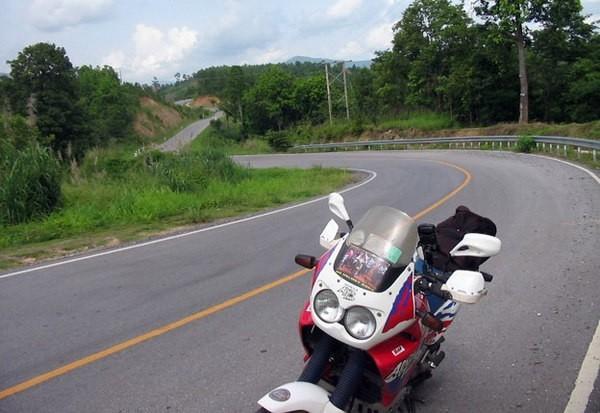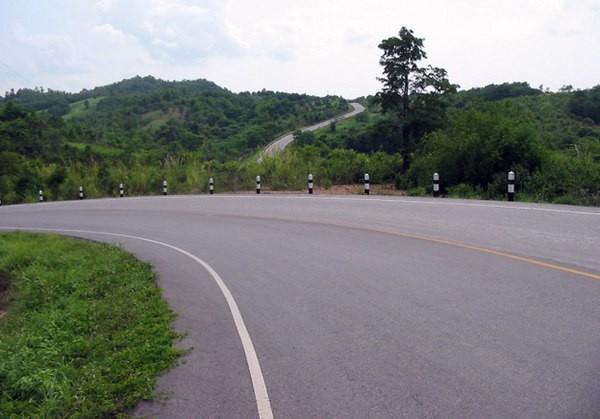 Pix above: R1162.
Turn left / east in Sun Run Ruang & you'll end up on a bit of a dirt goat track, somewhere out there, as our good mates from Siam Superbike found out last year.
From Sa then it was R101 & 11 all the way back into Chiang Mai, non stop for a nice cool shower 3 hrs later.
Davidfl
Keep The Power On
Last edited: