Brilliant ride and everyone made it back in one piece!
The cast of characters from Bangkok:
Frank- Yamaha R1
Bakerboy- Honda VFR 800
Dr. G- Ducati Monster
NakedAir aka BananaBoy- Yamaha FZ6
Ithailian- Kawasaki Ninja 650R
TonyBKK- Kawasaki Ninja 650R
Dunder- Kawasaki Ninja ZX10R
Spud1- Yamaha R1
Hawkhill- Ducati 1098S
We left Bangkok almost on time :wink: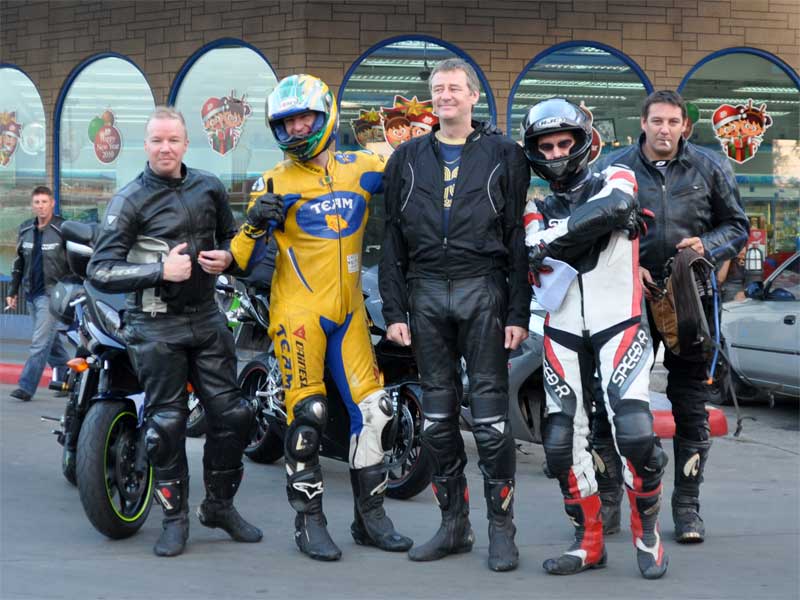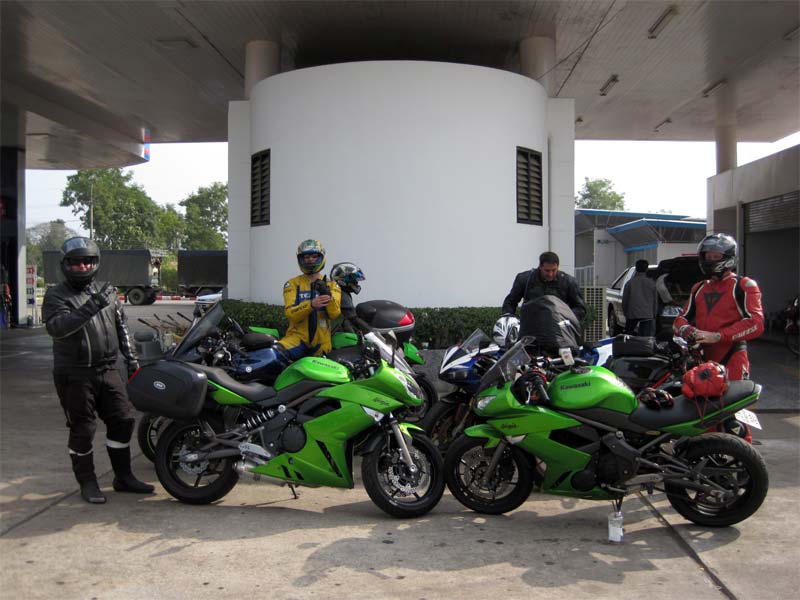 About 50km south of Pitsanulok the VFR800 shit her chain...
Talk about fortune though- this happened in the middle of nowhere and within minutes a jolly old fellow shows up in his pickup and drives the VFR800 all the way to Pitsanulok for a mere 1000 Baht. In Pitsanulok we are lucky enough to find a big shop on Soi Sanambin (Airport Road) that has a 530 chain in stock and they install it in about 15 minutes. Job done, Ride On!
Woohoo!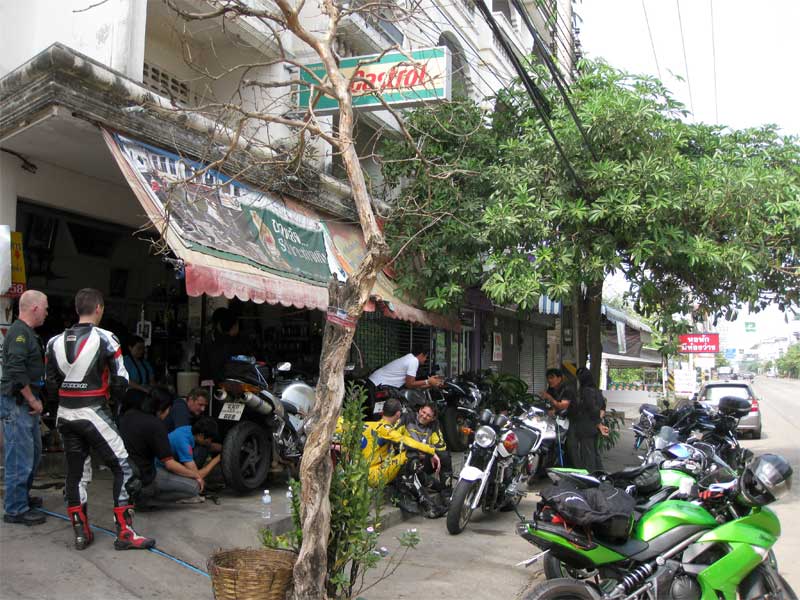 Somewhere near Uttaradit- where the road starts to get interesting!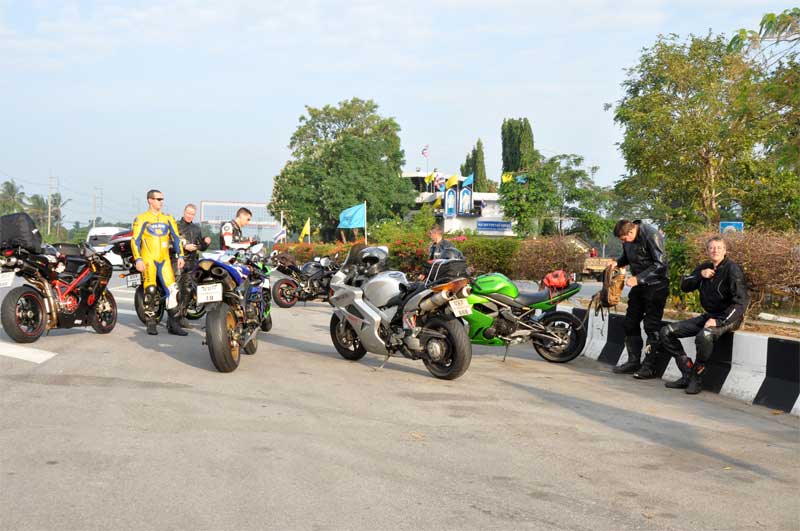 A couple of Ninjas 8)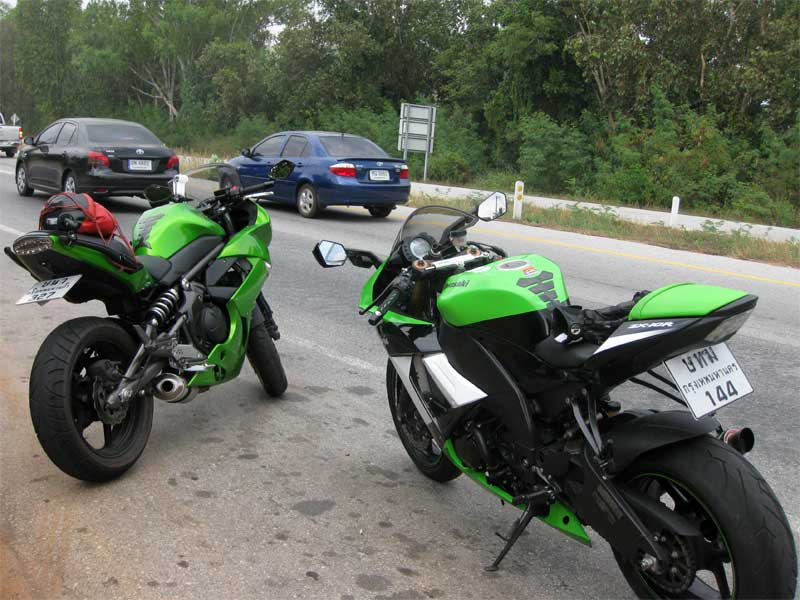 Here's a pretty cool video riding West from Den Chai to Lamphun on Highway 11-
This is a brilliant stretch of road-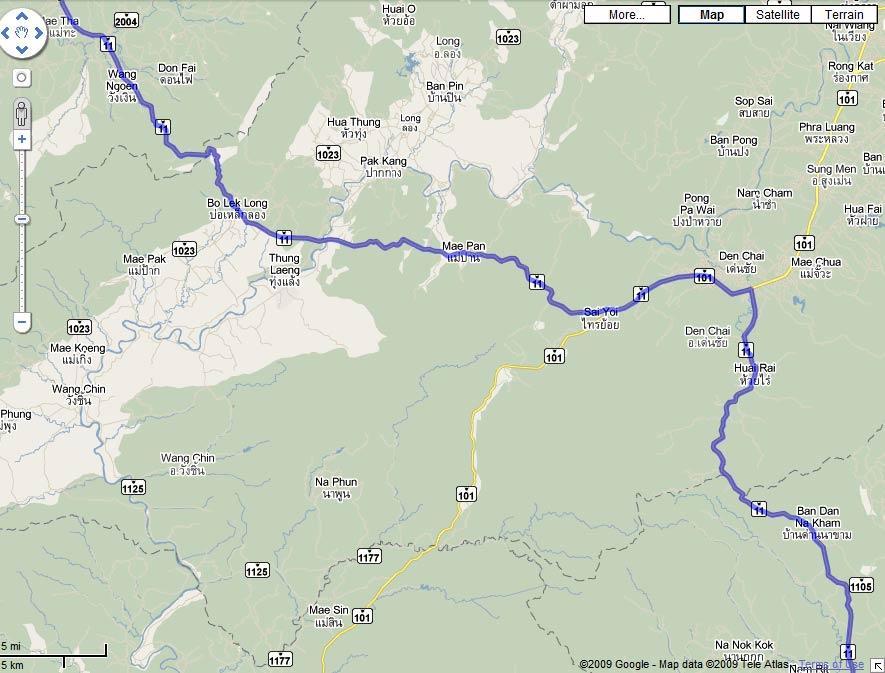 Pitstop-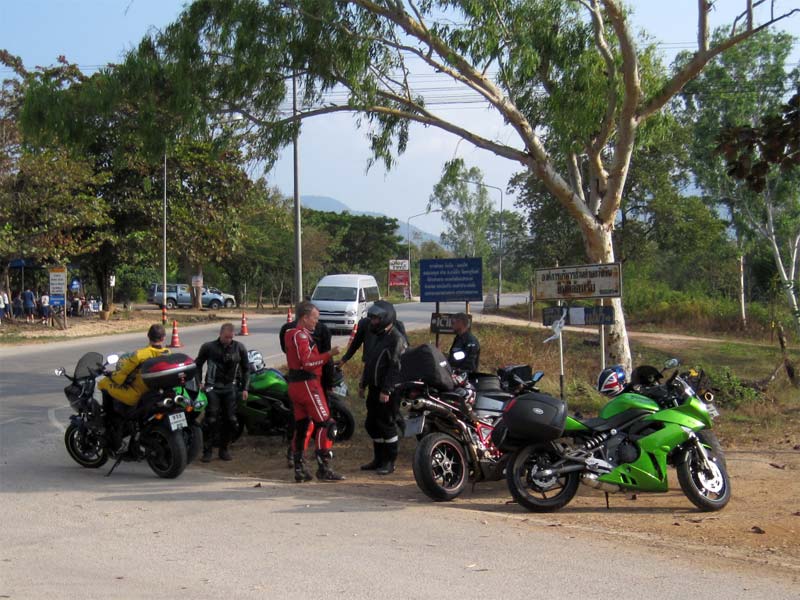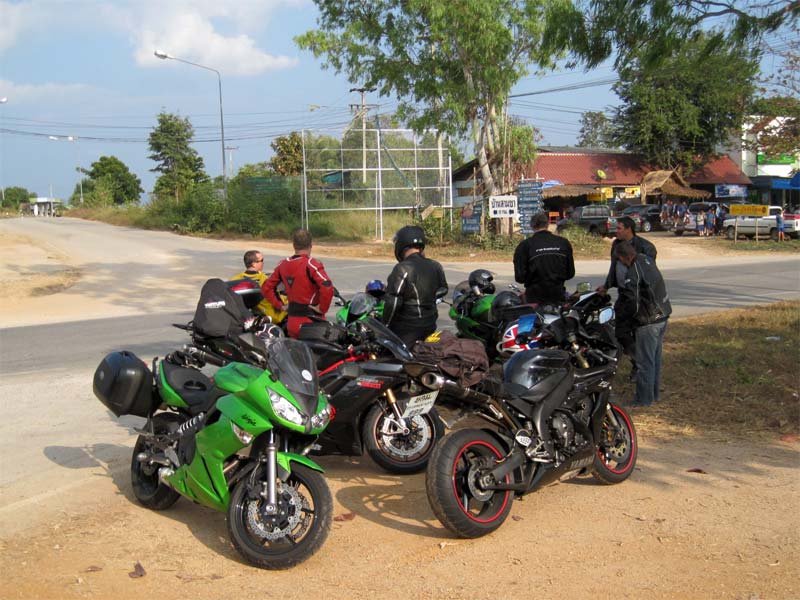 That's it for Friday the 4th.
Will continue with the rest of the weekend soon!
Happy Trails,
Tony