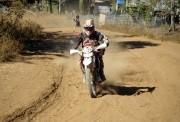 Mar 30, 2010
2,139
278
83
Had a look around at the Bangkok Motor Show today.
I am no petrol head so will not show dozens of pics of cars and bikes..
Dreading the day I will have to change a flat on my KLX all by myself.. Last time changed a flat on a car was 22 years ago!
A few snaps of what took my interest.
Impact really is a great facility.. Up her a couple of months back for an AID conference.. Just needs train links..
Looking over the exhibition from the right hand entrance where Ford are situated
Timbo on the KX 450
Diesel Hybrid..
Time to get down.....
We purchased our Lao support vehicle
After buying the Support vehicle it was time to get the bike... A bit heavy, but nice....
There is always an Irish pub when you need one to drink the afternoon away...
Nice way to spend the afternoon in the cool and with ice cold beers..
To sum it up..
The more I go to these events, see what is on offer with the crazy taxes...
The more I like the KLX..
Go any where bike, do anything to it.. sink it, crash it, destroy it..
Buy anther one.. No biggie..
Cheers
Brian