Time for a 90 day visa run.
Day 1:
Bangkok - Chiang Mai and Doi Suthep.
Day 2:
Chiang Mai and part of the MHS Loop.
Day 3:
Chiang Mai - Doi Inthanon (the highest point in Thailand), Mae Sariang and down to Mae Sot.
Day 4:
Into Burma, then West to Tak, Sukhothai, Phitsanulok and South to Home, Bangkok.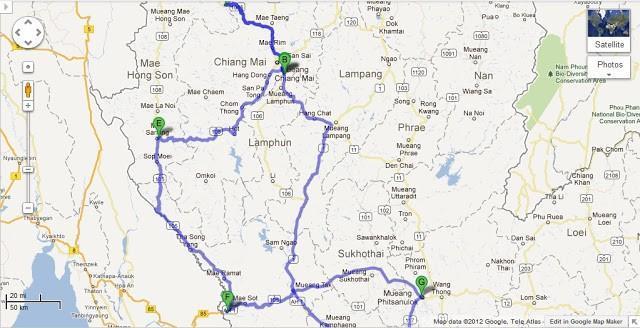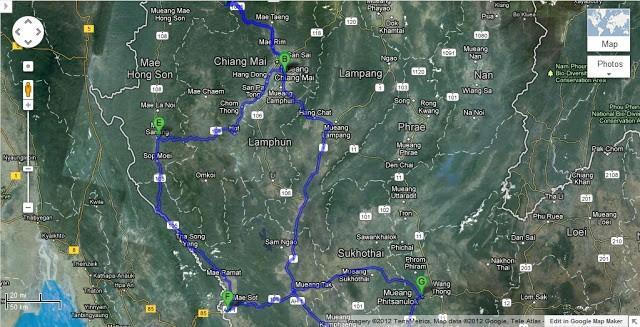 Day 1:
Time to hit the road at 7am.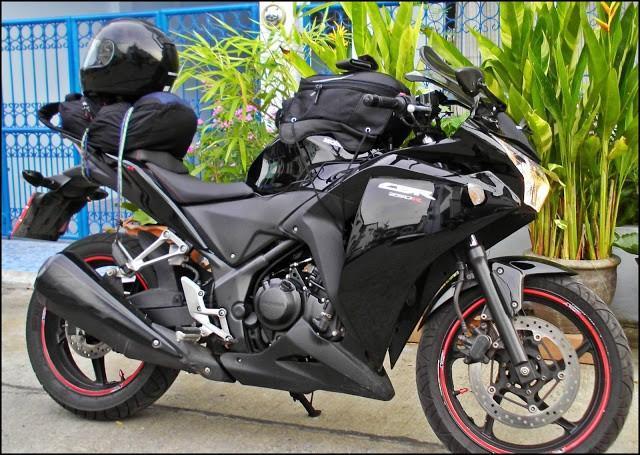 After a surprisingly quick ride North, I was hitting the boulevard of trees through Lamphun by lunch time.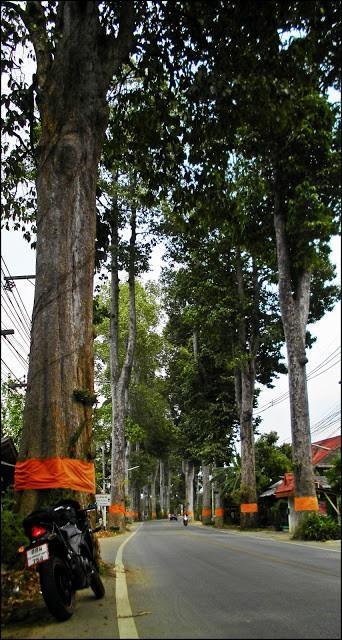 I love the story behind the orange clothe that's wrapped around them. About 6 years ago it was ruled that they should be cut down as drunk drivers and speeders kept on driving into them... the locals were aghast at the thought of their beautiful shade giving trees being chopped down... after the final verdict was passed and they had lost, they wrapped the trees in monk's robes...
No one would dare bring harm to them... and half a decade later they stand as majestic as ever.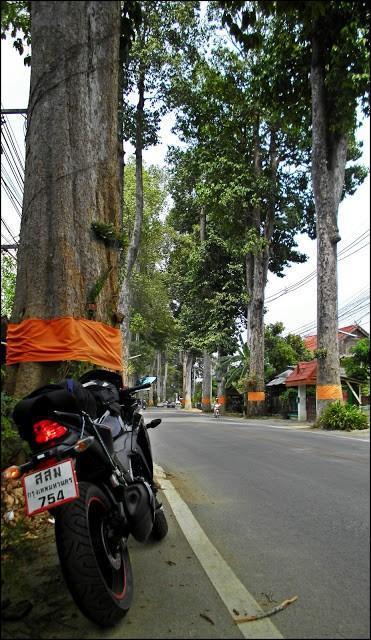 Lunch time at Rider's Corner, on the corner of Moon Muang along the moat inside the old city, my abode for two nights.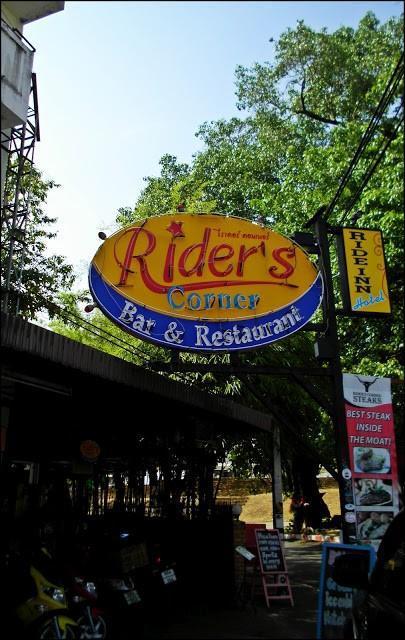 An evening ride up Doi Suthep, and its many waterfalls.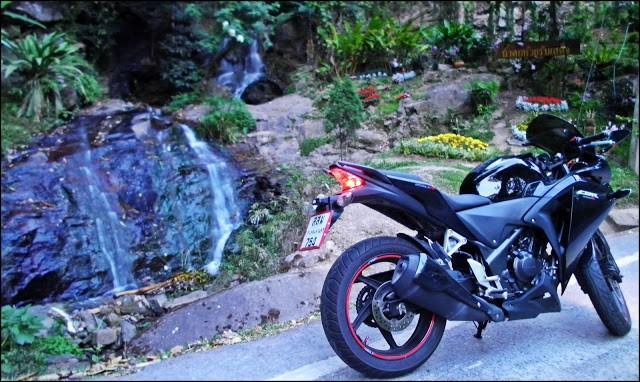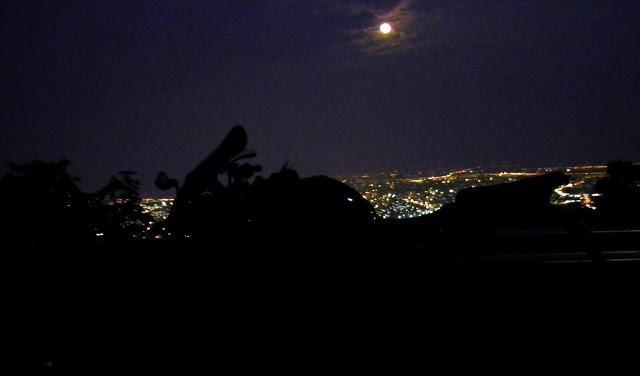 Day 2:
Hitting the Mae Hong Son Loop, and some of its 1986 corners.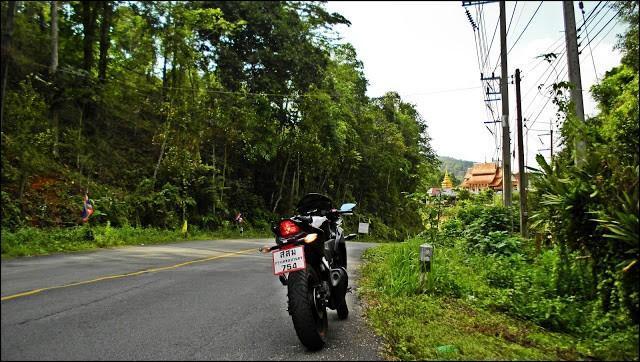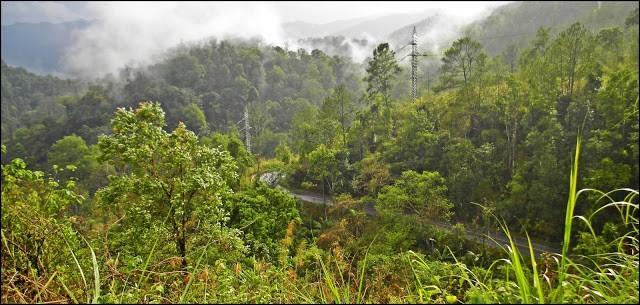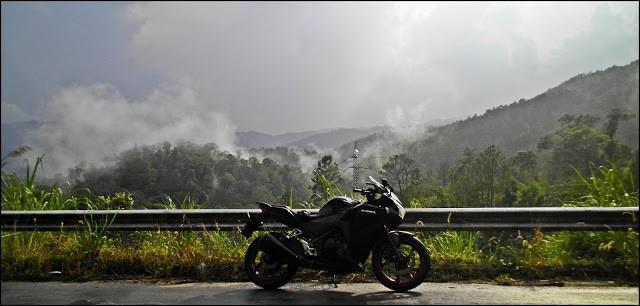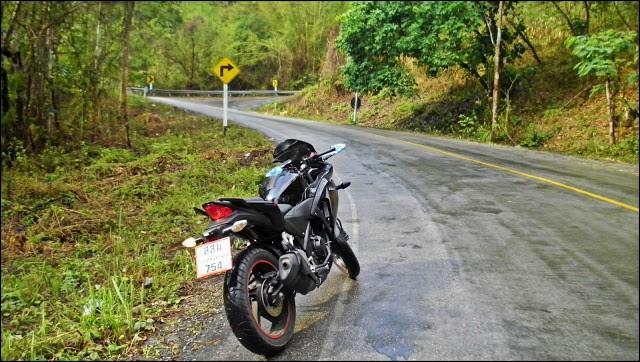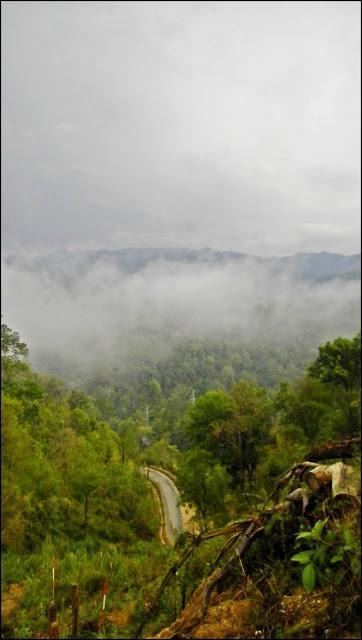 To the left:
To the right: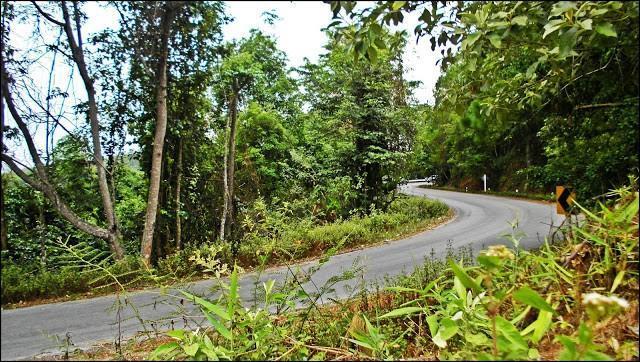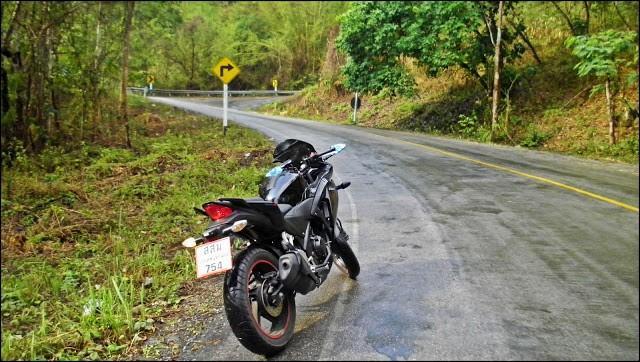 The 1095: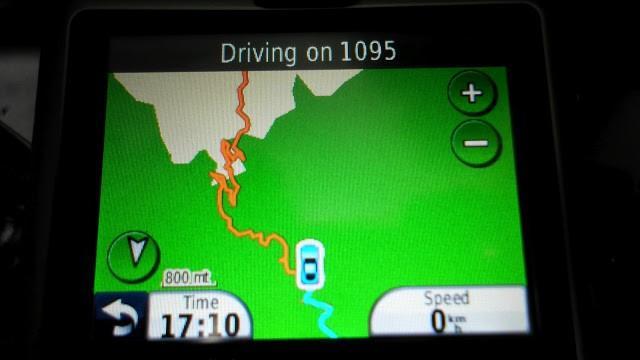 Enough to give your bike twisted oil.
Time to get rid of these chicken stripes: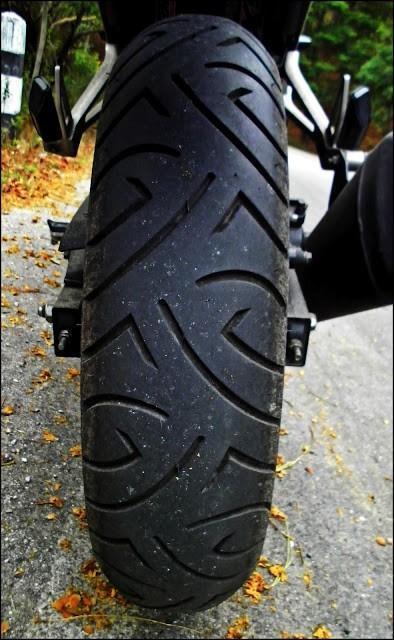 And work on that racing line: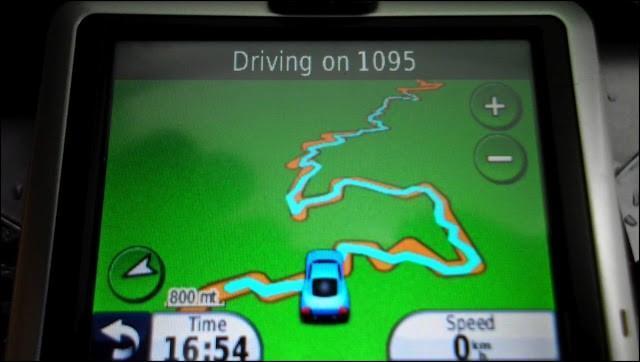 Just watch out for some of the Thai potholes: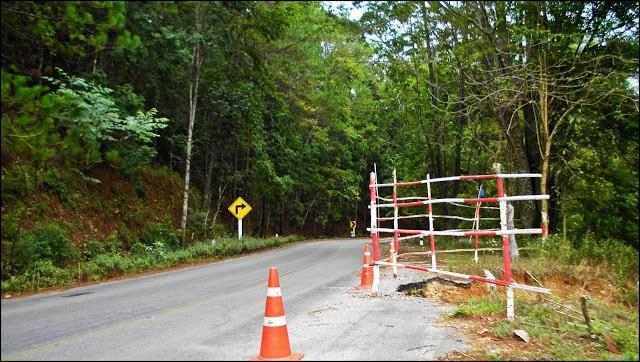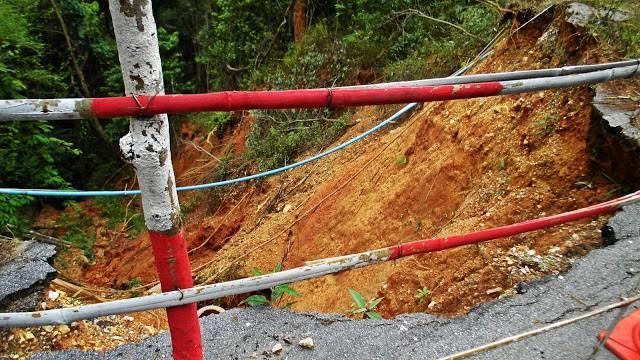 Entering the mist... cloud below to the right: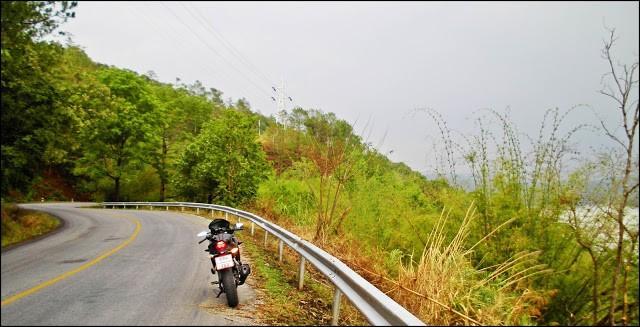 On the way up: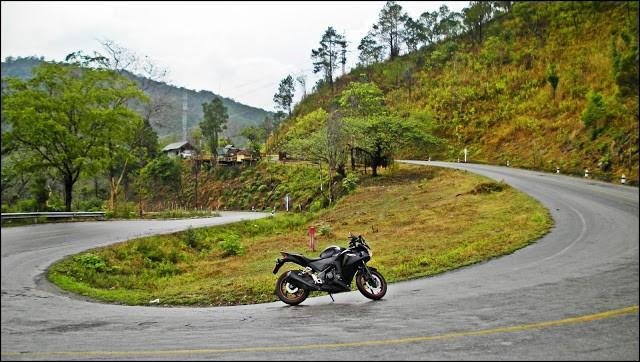 On the way down 30 mins later: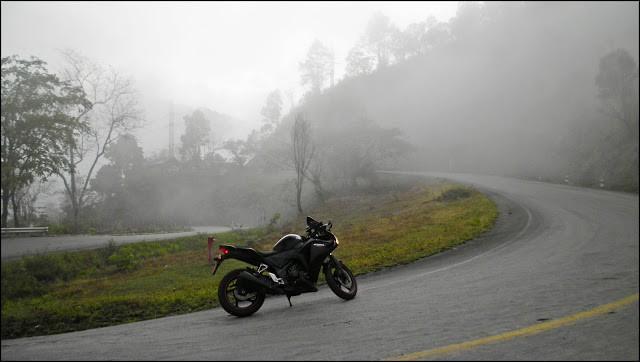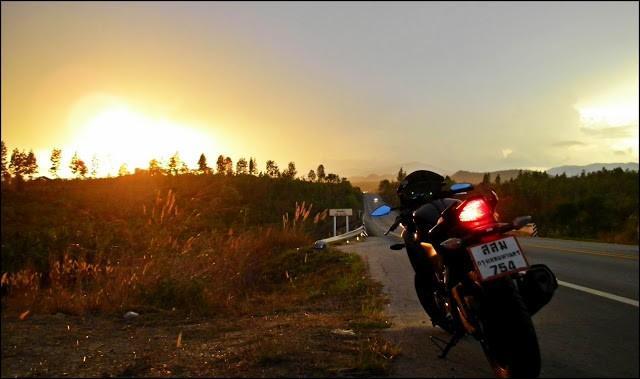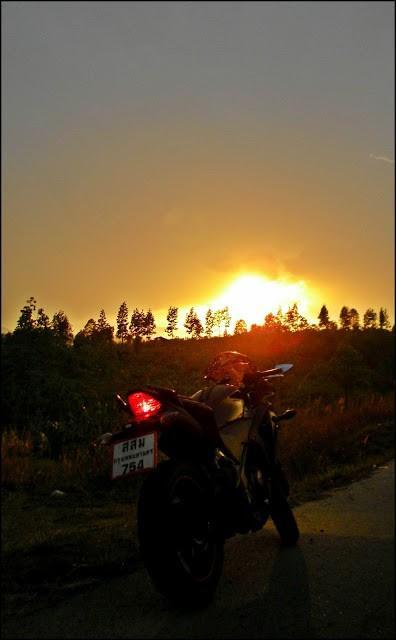 Time to finish with some book shopping (Half the price of Bangkok... 7 books (all the extra space in my tank bag) for only 1,100b!) and some quality Erdinger Weizen draft at only 180b a pop down in the Night Bazaar.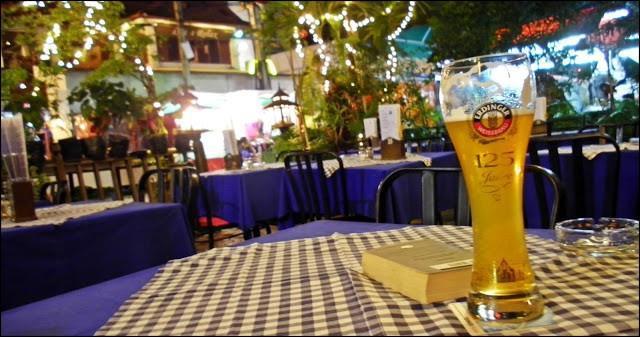 Chiang Mai rocks!
Day 3:
Up and off to Mae Sariang and then Mae Sot... passed Doi Inthanon National Park on the way, which hosts the highest point in Thailand... woulda been rude not to head up.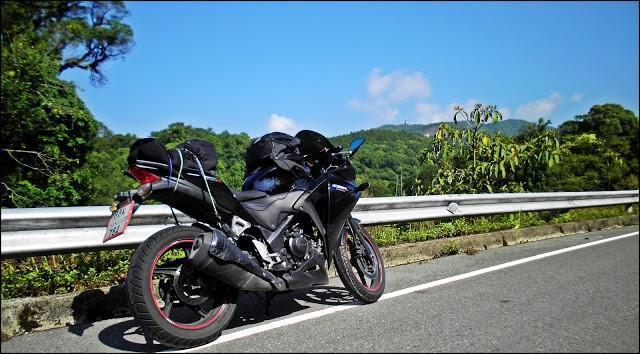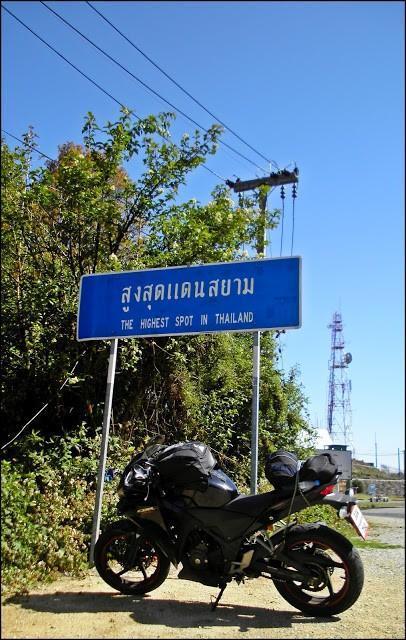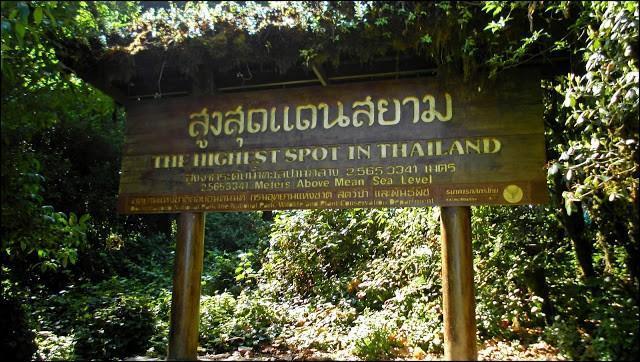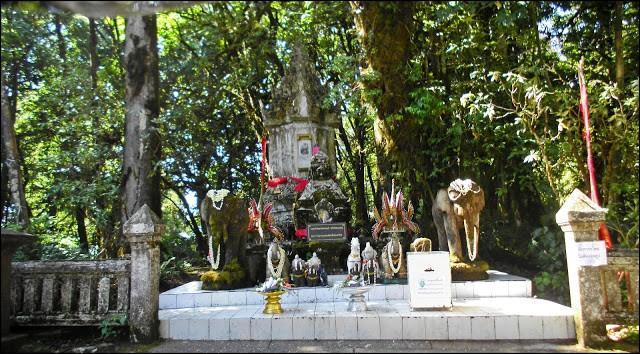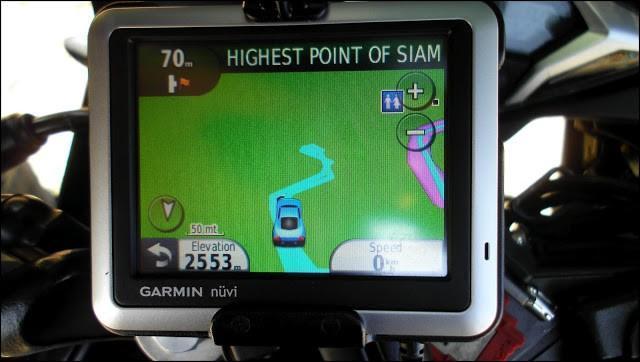 I'm afraid you have to walk the final 70 metres.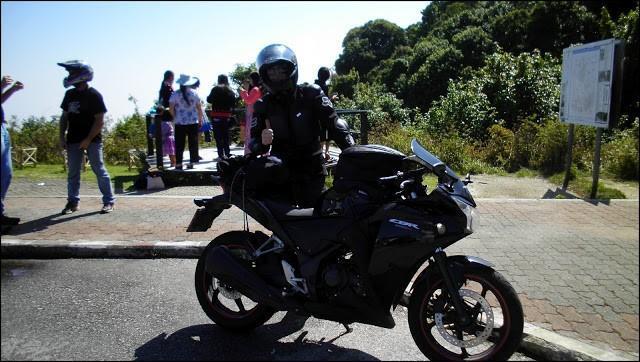 Wasn't half chilly on the ride up... almost put my rain gear on to stay warm, what a lovely ride though, great roads, blue sky and Fir trees of all things.
Dew and cones in Thailand, who'd have thought it: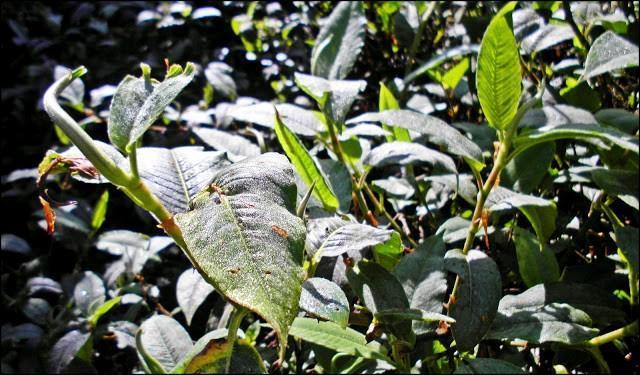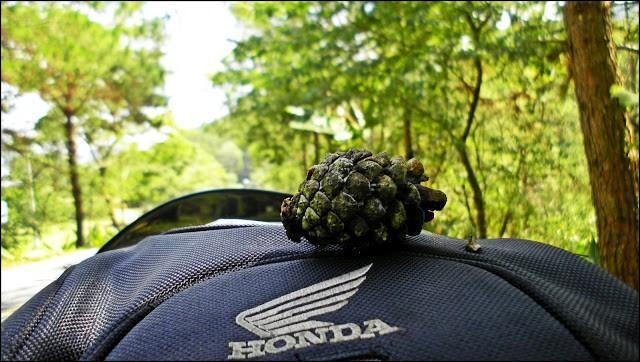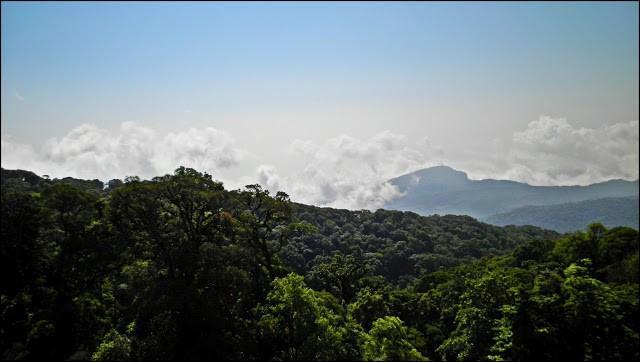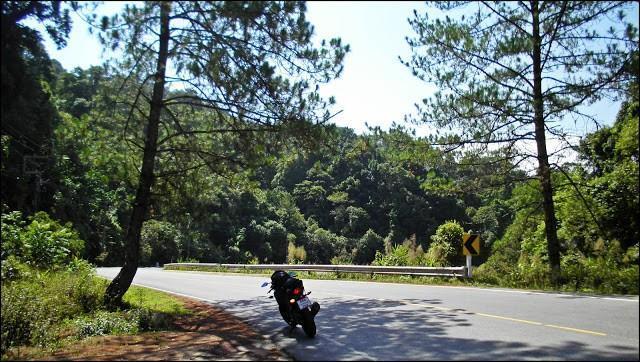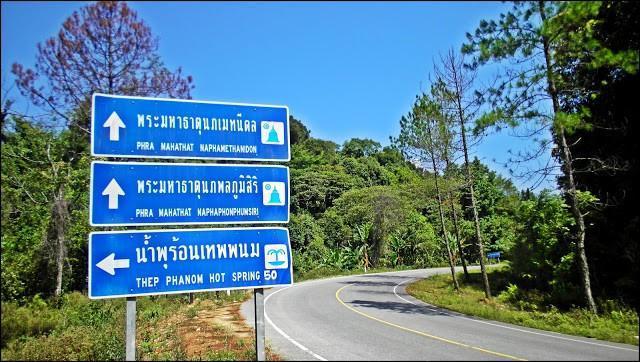 Lots and lots of hot springs, caves, rivers and other natural attractions around these parts.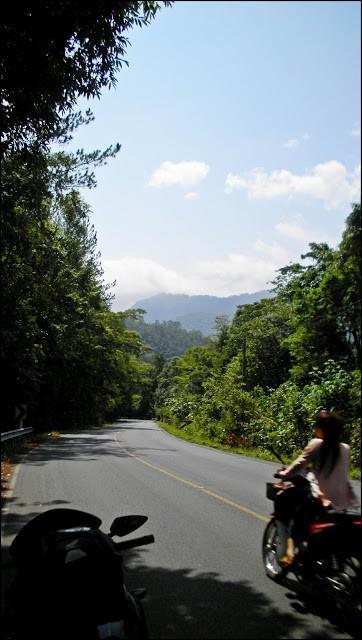 This girls was having a great ol' time smashing her Honda wave through the twisties, thottle pinned, every time I stopped there she was 10 seconds behind me.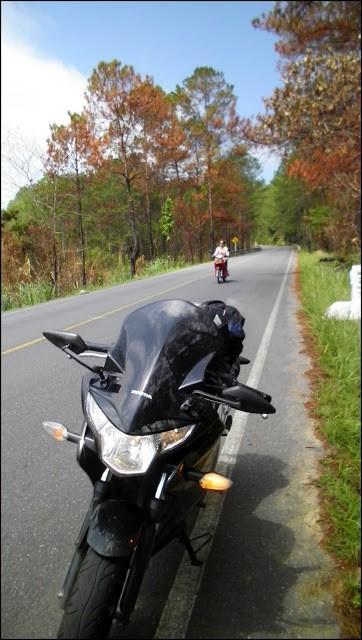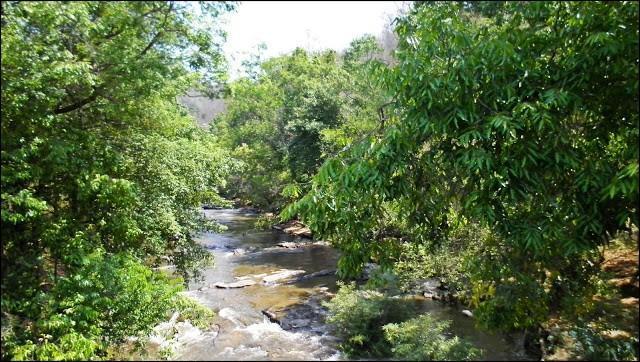 Doi Inthanon NP was absolutely lovely.
Back on the road to Mae Sariang, what a great, great road..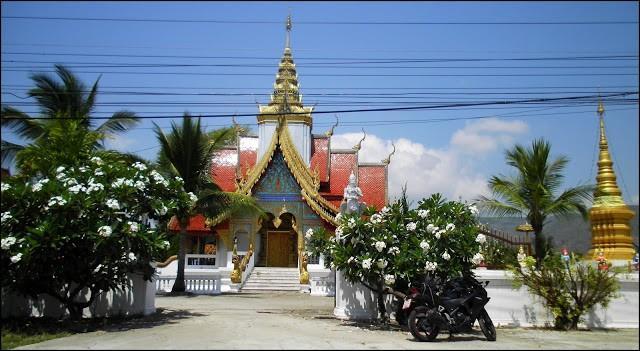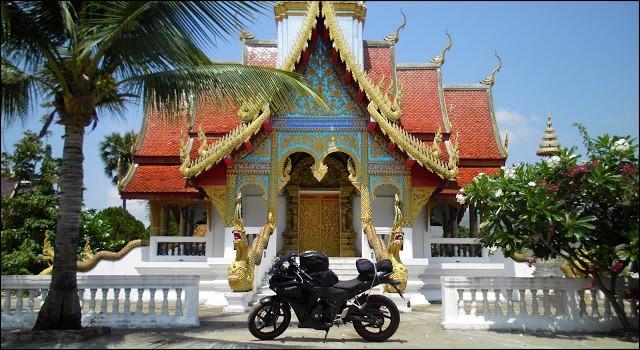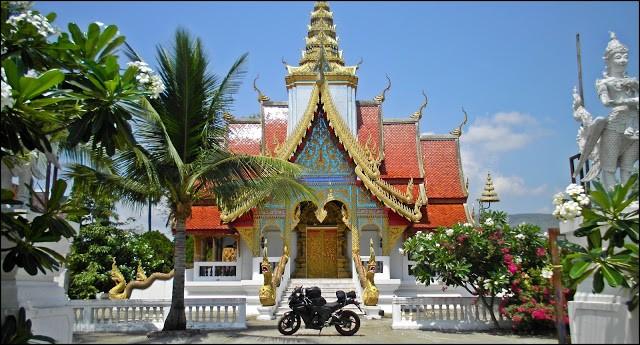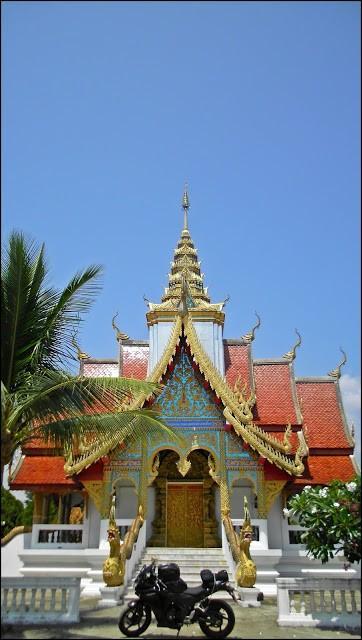 It takes you right along the river and through the valleys.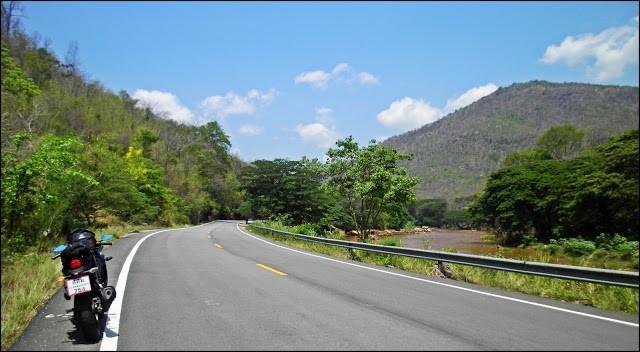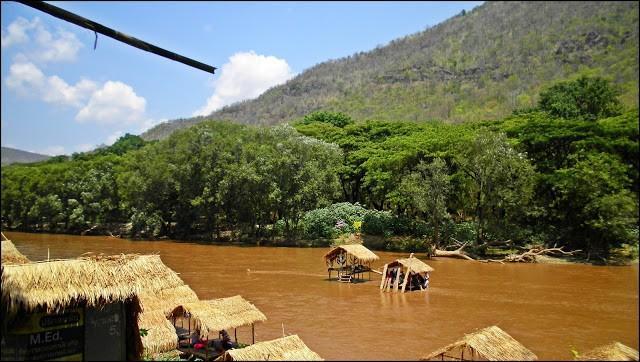 Spending a day on a straw hut in the middle of a muddy river, personally I'd rather be burning rubber.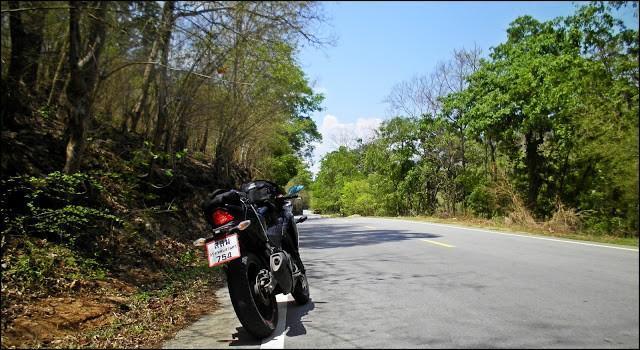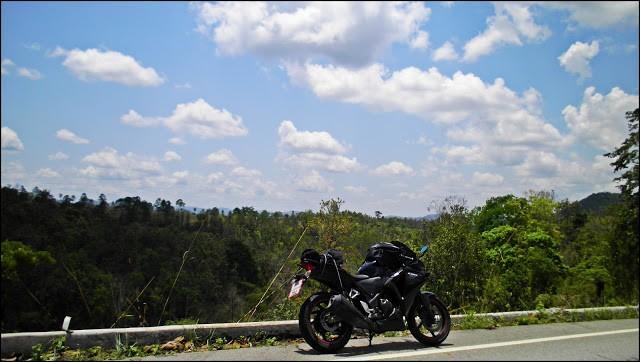 Great roads, mountains and lakes.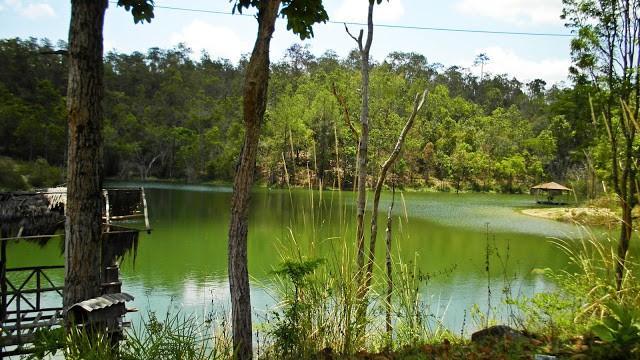 Full of little S.E. Asian mountain farming villages.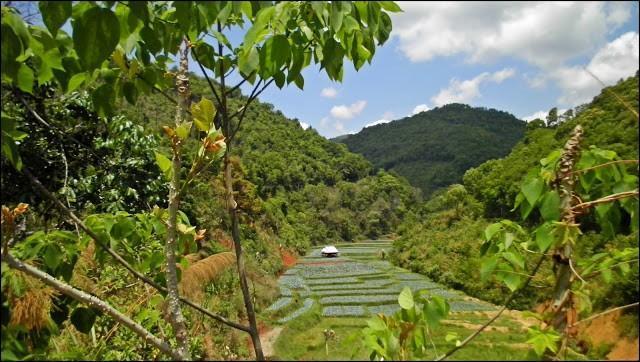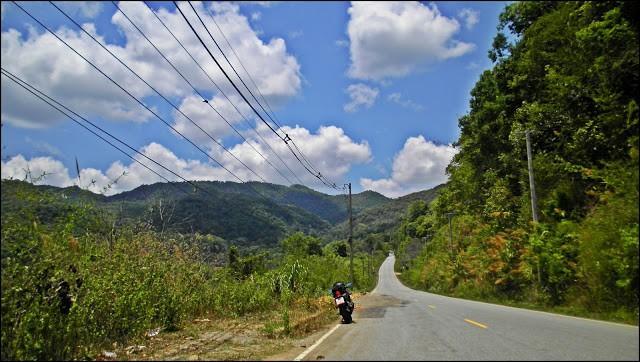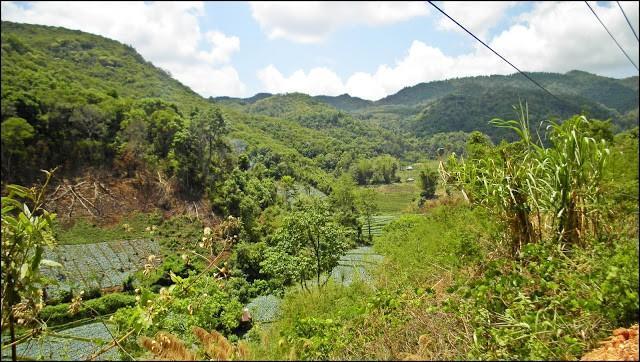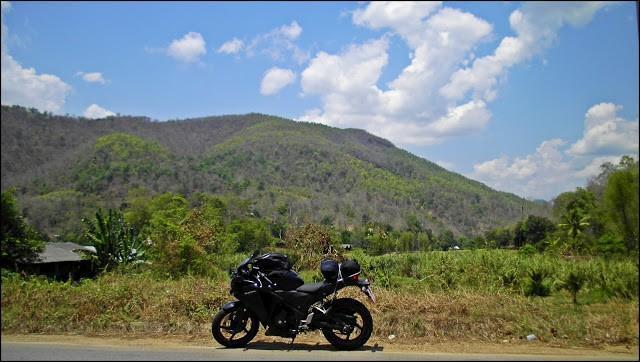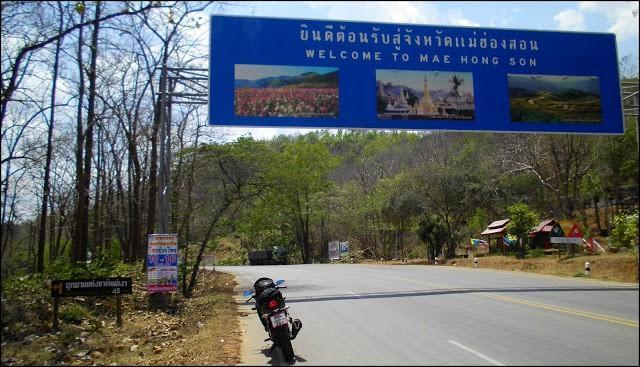 Time to turn left into Mae Sariang and grab a highly nutritious 7-11 crap burger.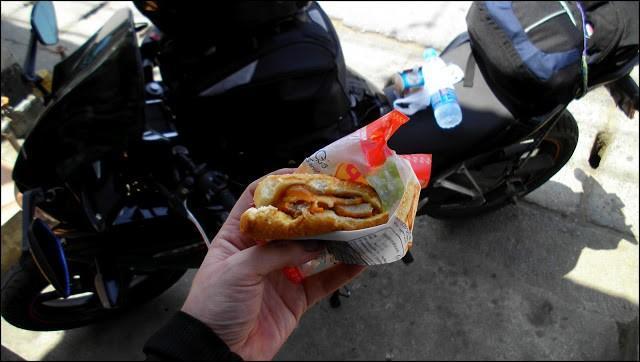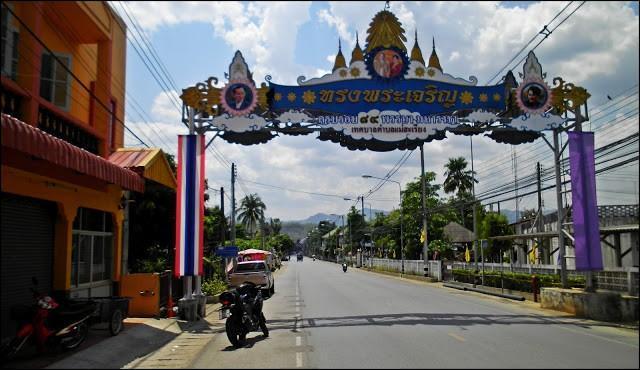 Thais really do have town entrances pretty much down to a fine art.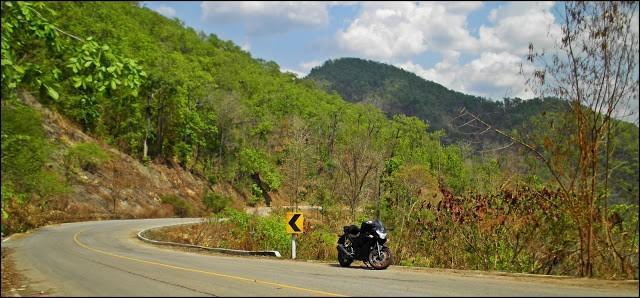 Leaving Mae Sariang for the 200km mountain trek along the Burmese border to Mae Sot.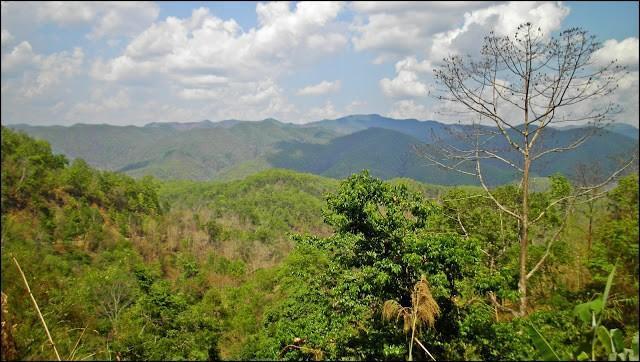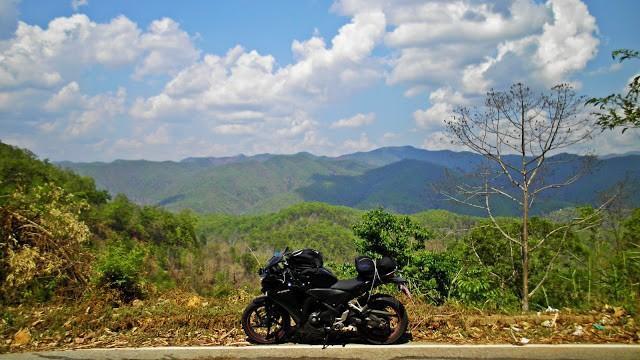 What roads.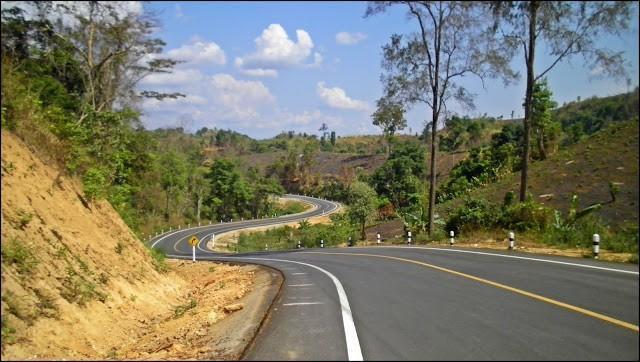 I've noticed all along the Burmese border that they're building these amazing roads with no one using them. I can only guess that with the help of China they're getting ready for when Burma really opens up and all those minerals will need to get up to the Chinese overlords... Whatever the reason they're ridiculously good.
Every ridge and bend has you gaping as the scenery unfolds.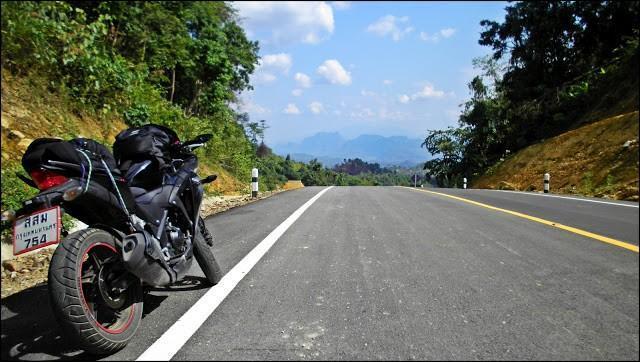 It's a shame the drop in elevation of these hills don't really come out in pics.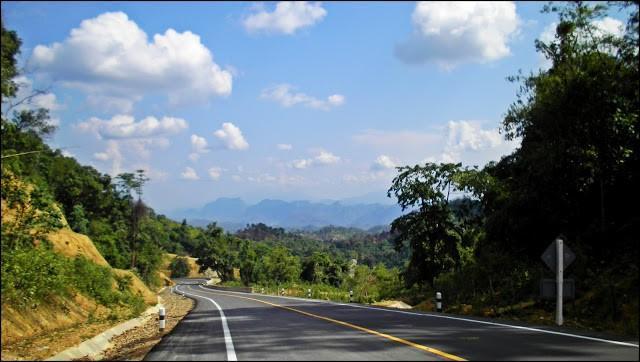 Down at the bottom of this hill were some people walking along.
As I passed it was a gang of two middle aged women and three young children, each with a cloth sack filled with wood that was hanging off their forehead and over their back.
A sad, hard life.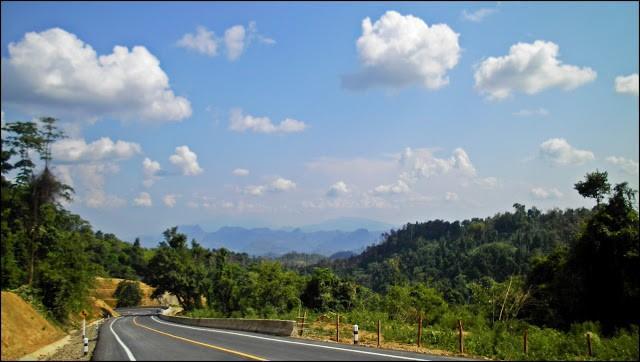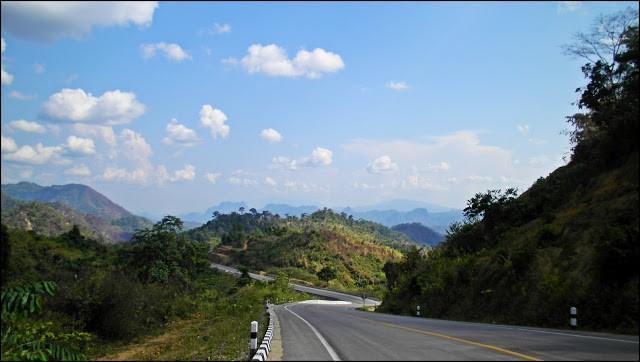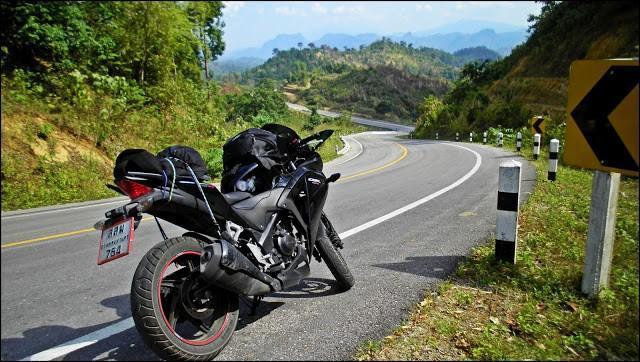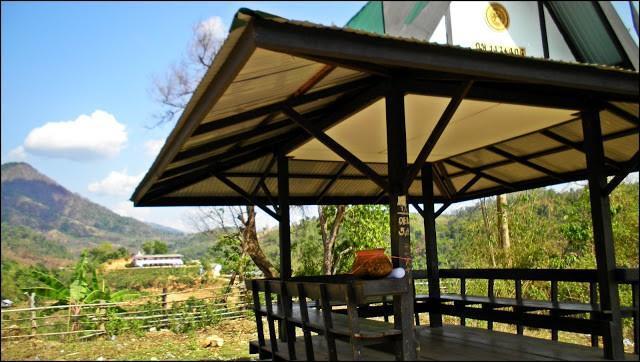 Some nice traditional Thai culture... this pot is filled with water by the locals, so that any passers by can stop off for a drink. Traditionally most houses in Thailand would have one.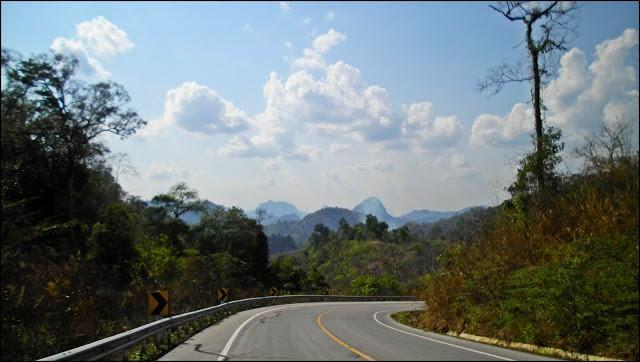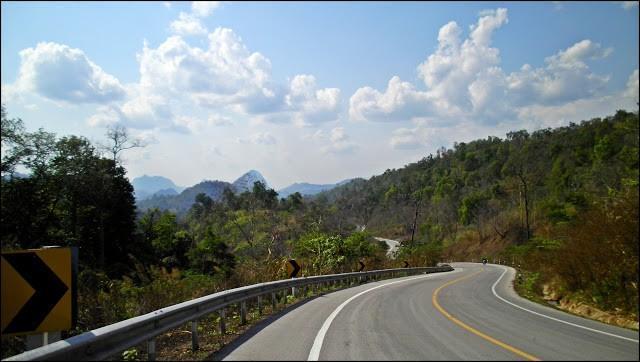 Yes that's three sections of the same road... biking heaven.
The dividing line, the river border between Thailand and Burma: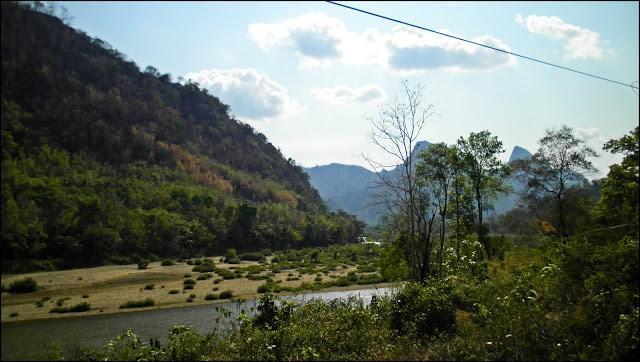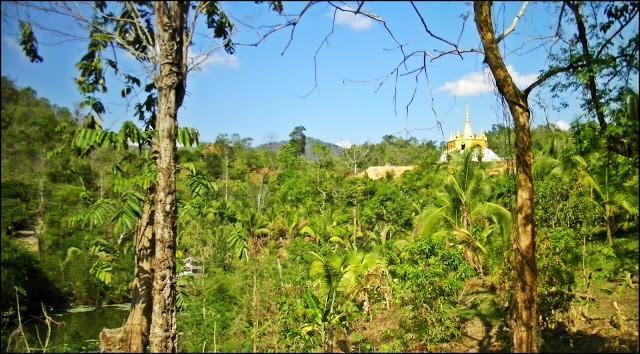 Arriving in Mae Sot at 6pm the first hotel the GPS sent me to was ironically called 'First Hotel' a cheap Sino-Thai place full of marble and carved wood it was only 600b with aircon... I think having the headboard for a night was worth alone.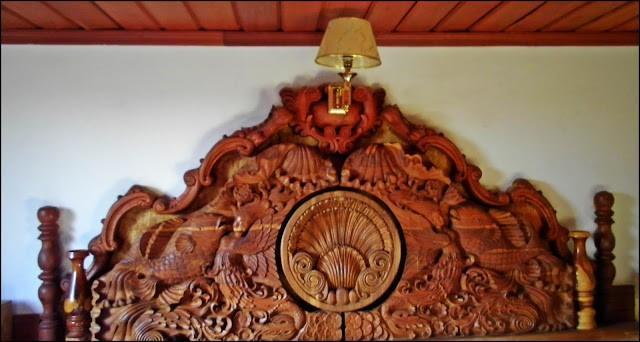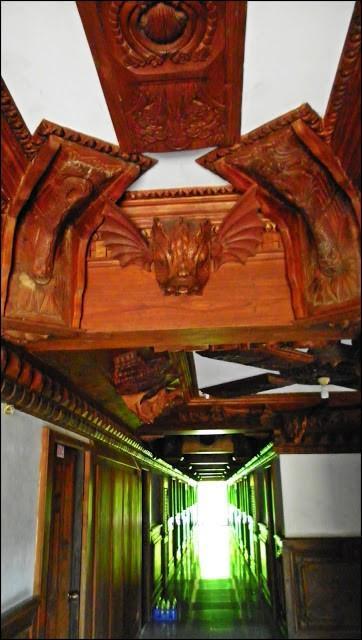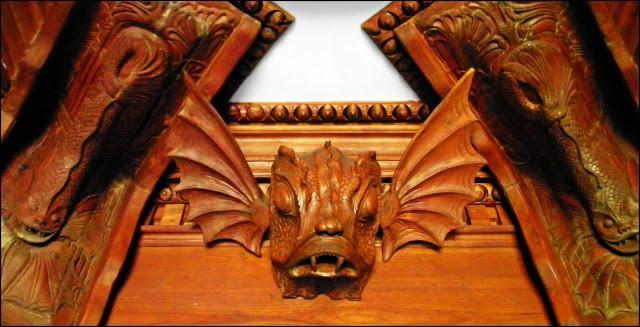 Not too sure the carvings are the best thing to be looking at before heading in to bed though.
The place to eat in Mae Sot is Krua Canadian restaurant. The first five pages of the menu were all Mexican dishes, then it went on to Italian and Spanish, then the New Zealand and Aussie steaks, what a range of food for out in the sticks. It was NZ sirloin and some giant onion rings served with a well deserved half dozen black label and sodas (served in a beer glass) for under 1000thb!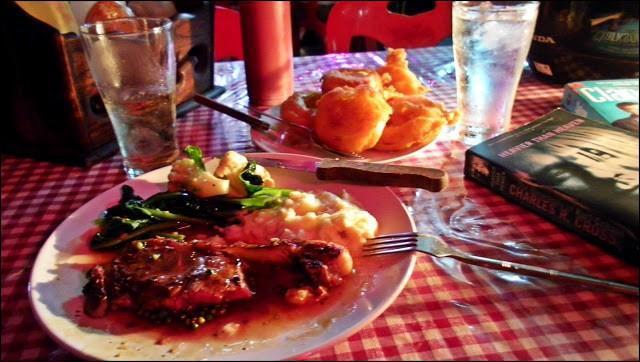 Day 4
:
Up early to head over 'The Friendship Bridge' and into Burma.
You can get a day pass for US$10 which allows you to stay until 5pm. Motorbike taxis charge 100b for an hour and if you've never been it's a great way to take a look around. They may share borders, but Thailand and Burma are a million miles apart.
Over the official bridge: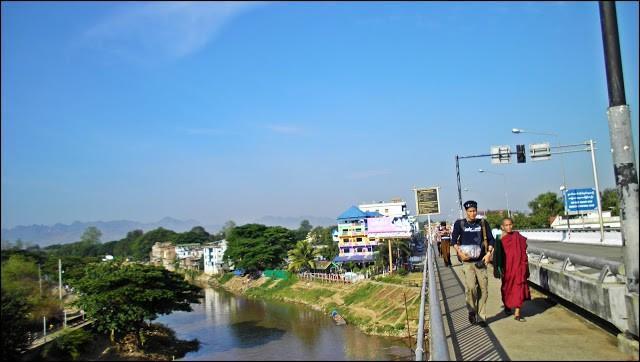 With the unofficial ferry along side: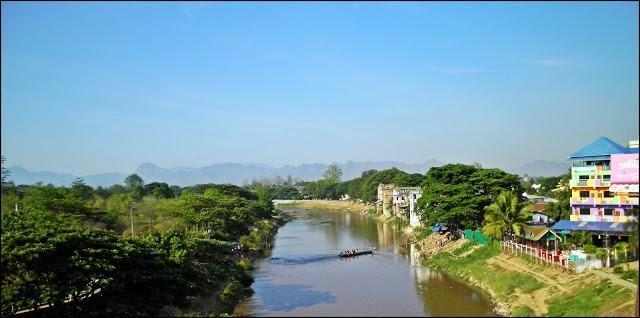 A colourful guesthouse that unfortunately you cannot stay in. Day passes only given to foreigners.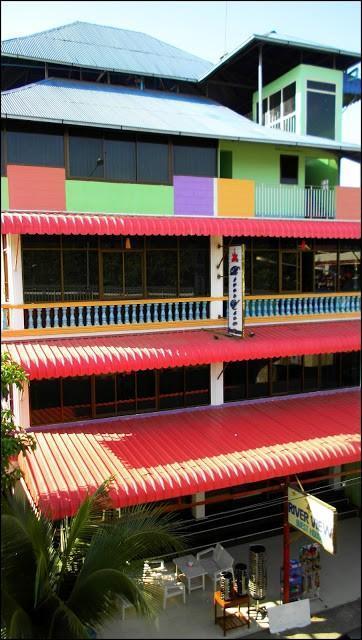 Burma however is really opening up and tourist visas and restrictions are becoming easier and easier... there's a new 'friendship bridge' been announced in the North... how good does a weeklong tour of Northern Burma sound for your Thai visa run!
Some faces of Burma: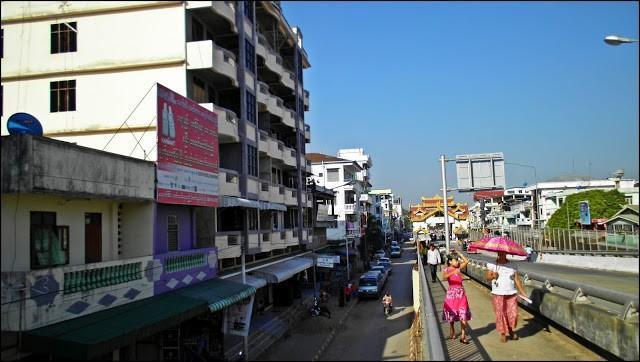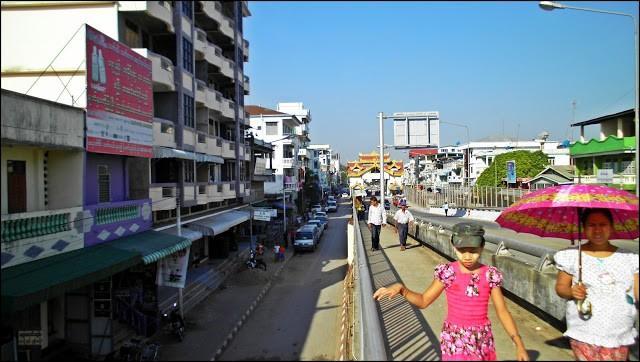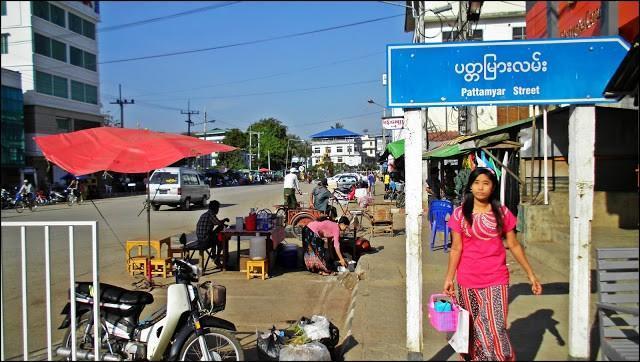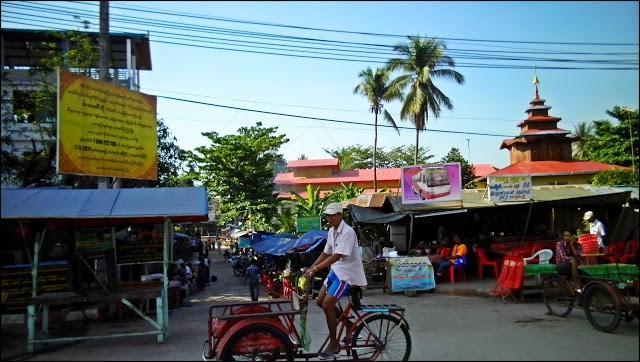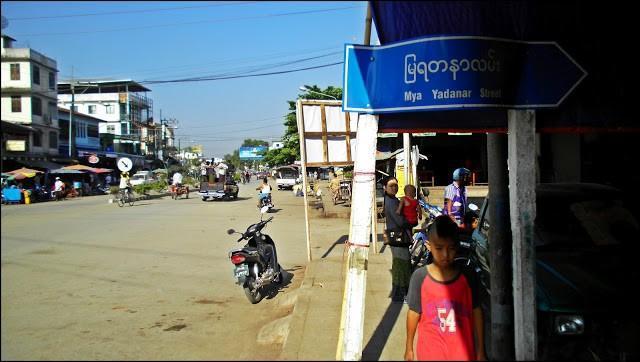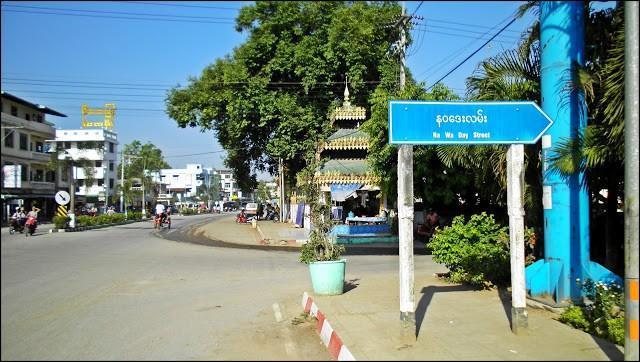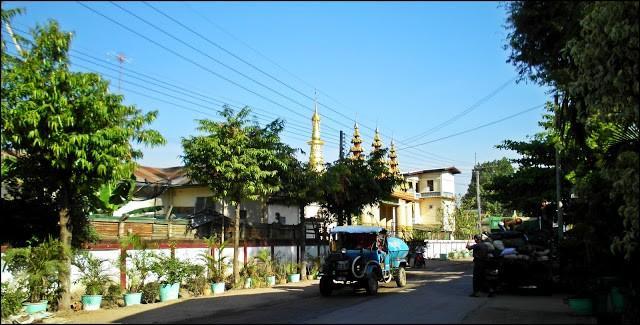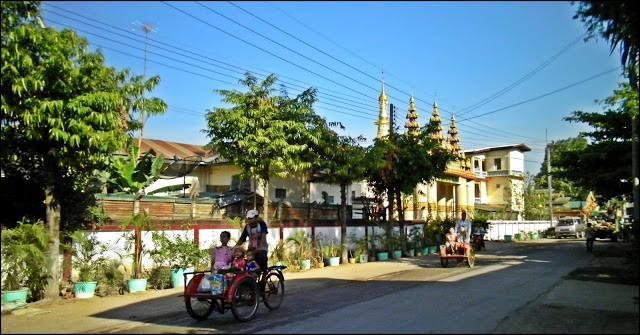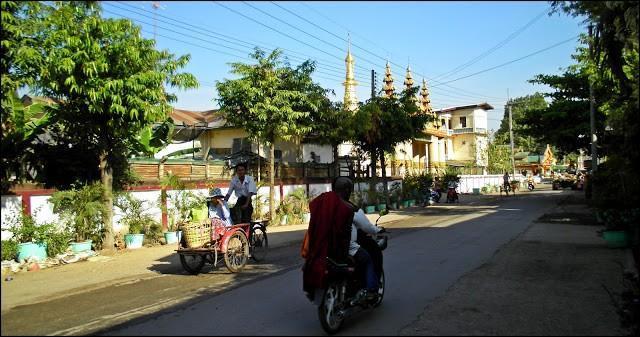 10 minutes outside a Burmese temple: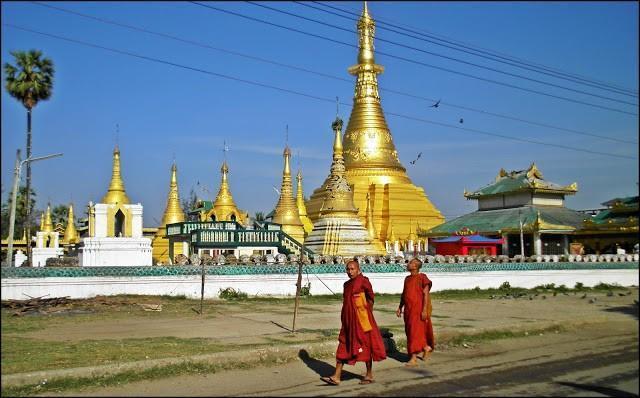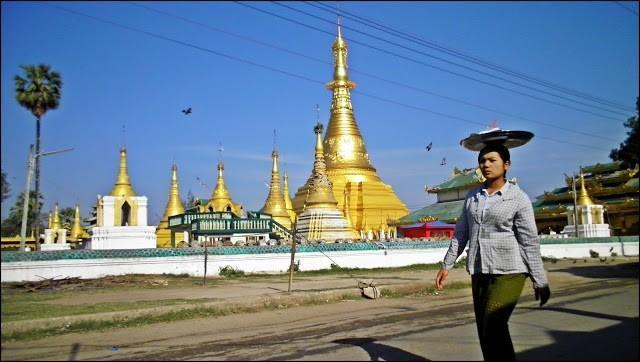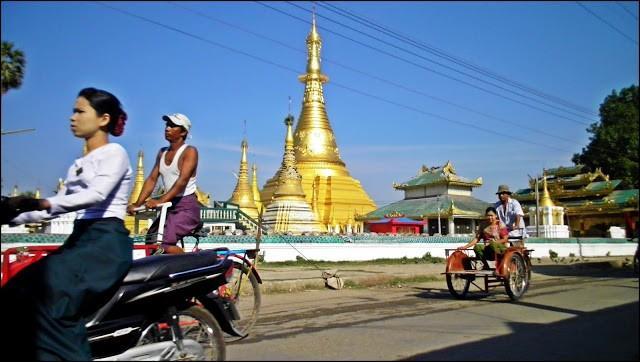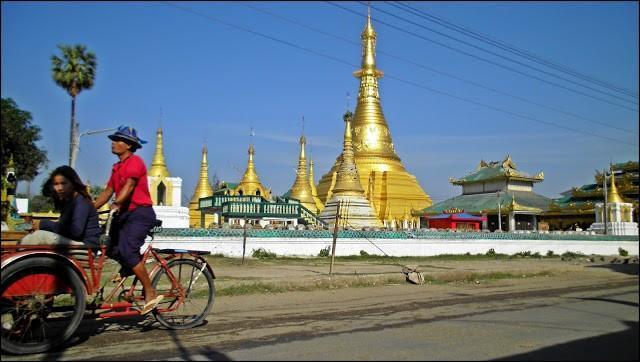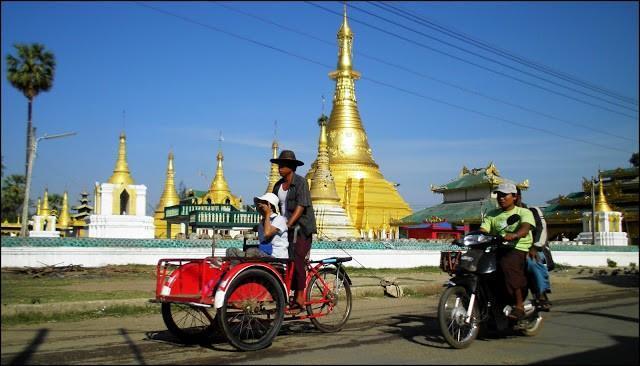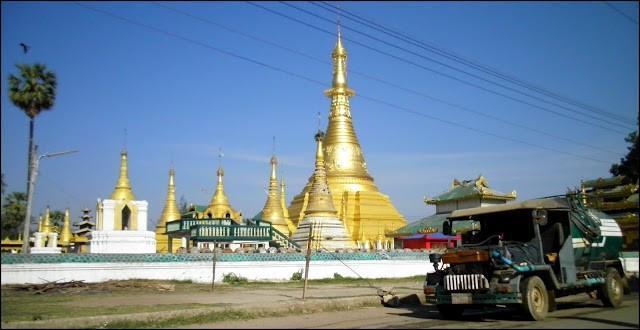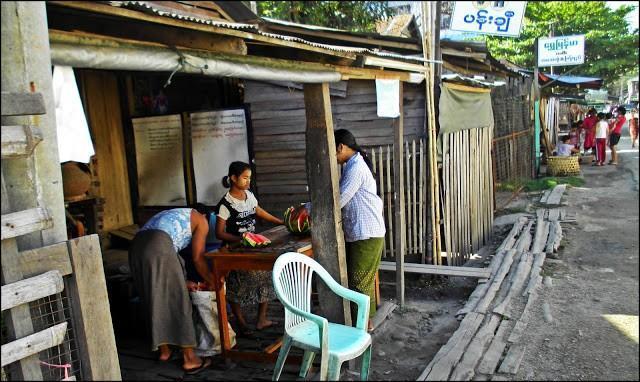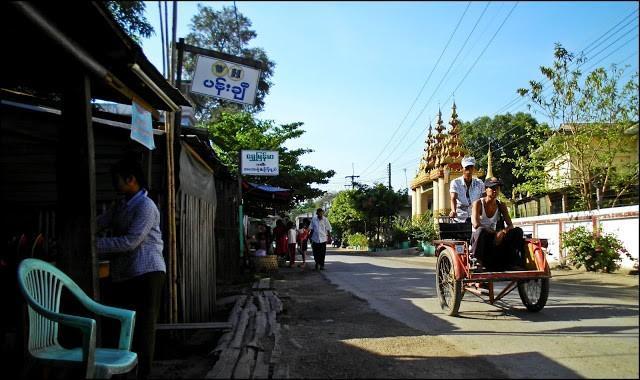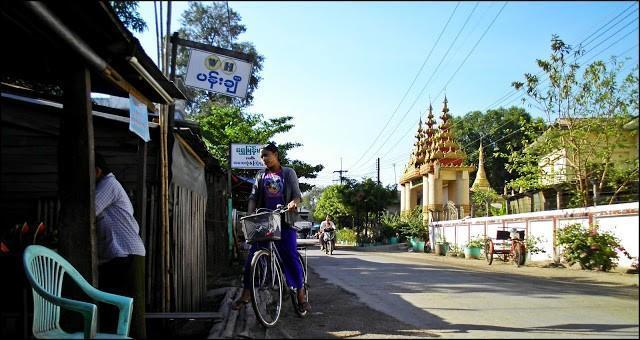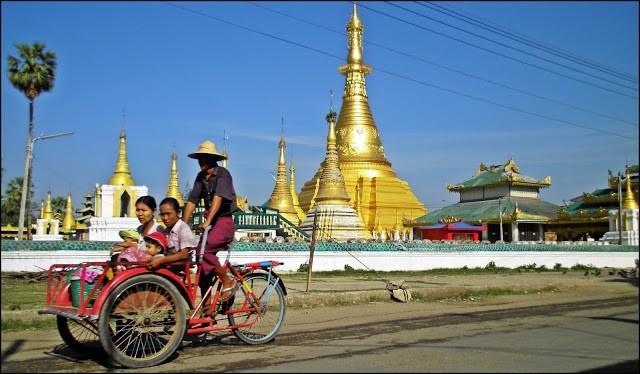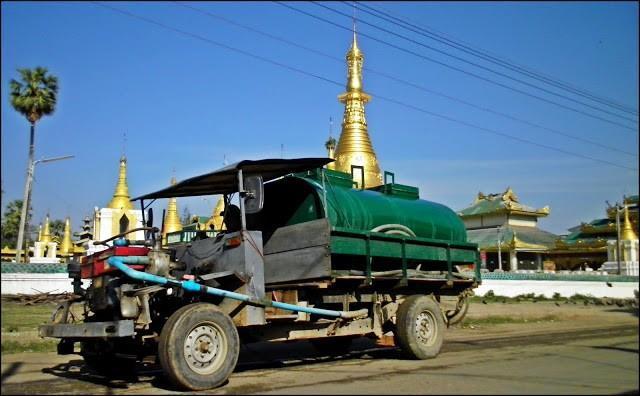 A confused GPS: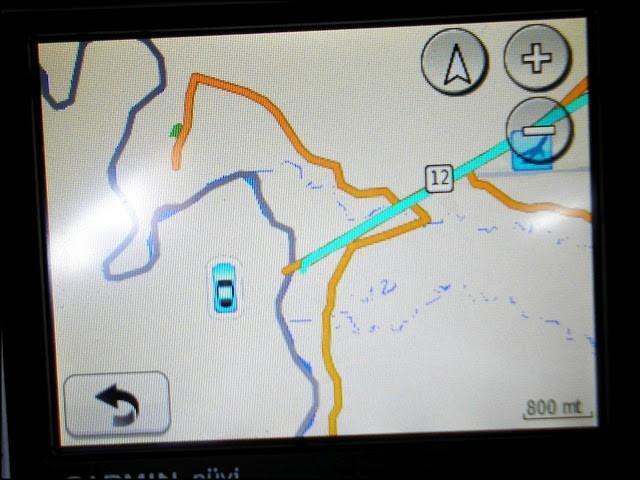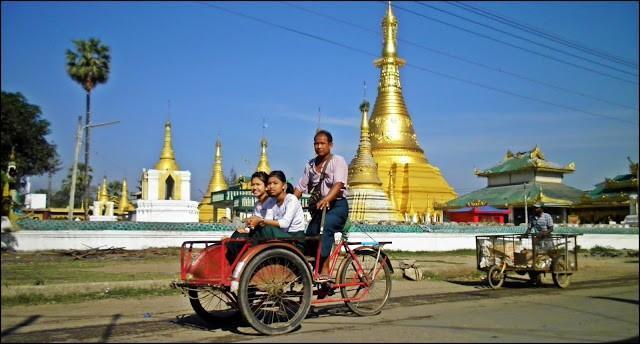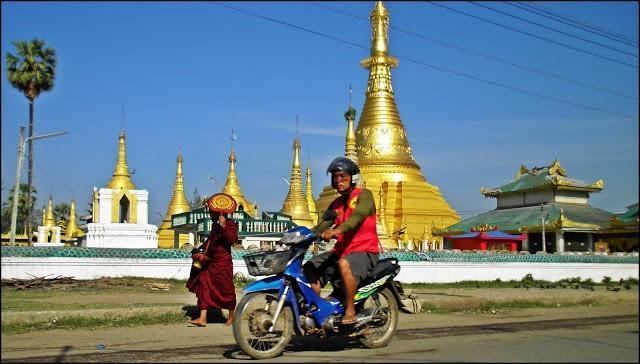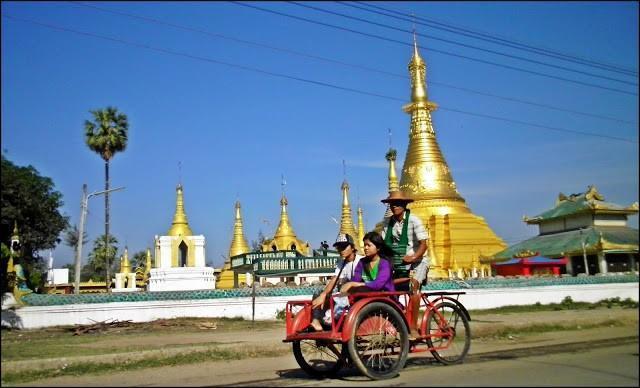 Just heading back when I came across this badboy. A TZR250 two-stroke! I had the 125 version as a 17 yr old and when the Power Valve kicked in at 9000rpm it was like lightening hit you.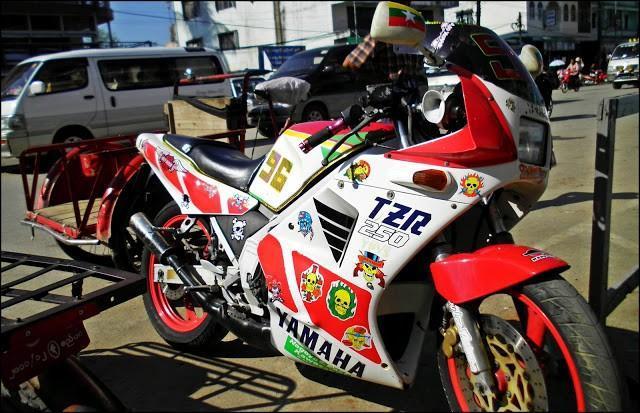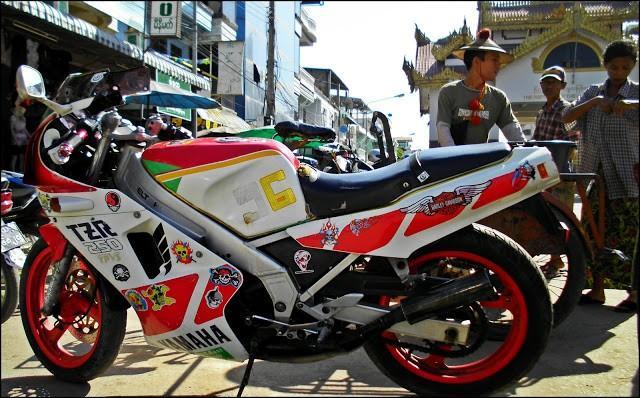 What a blast that would be. I didn't think of it until halfway across the bridge but I should have found the owner... 30k thb cash would probably have seen it ferried across the river and into my possession. Add some new Tyga farings and what a little weekend track plaything that would be. 105kg with almost 50HP and the Yamaha Power Valve System... oh well.
Time to head home... the road from Mae Sot to Tak is as awesome as most of the region.
Stopped off for a poisonous day-glow green 'Iced Apple Tea'.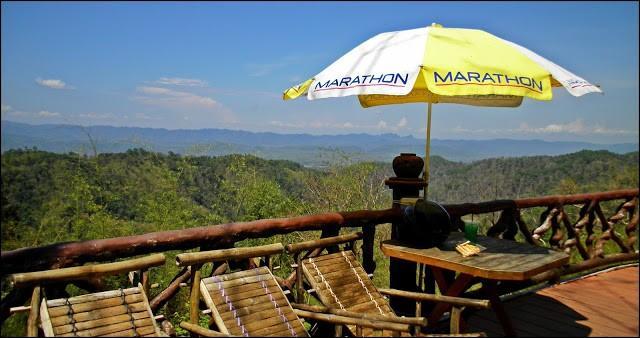 Lots and lots of National Parks with various things to see around these parts.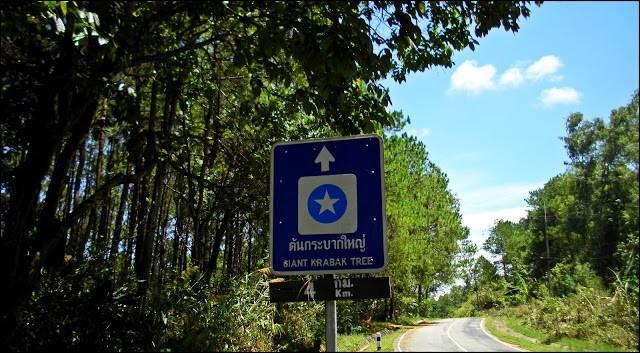 Riding through Sukhothai Historical Park: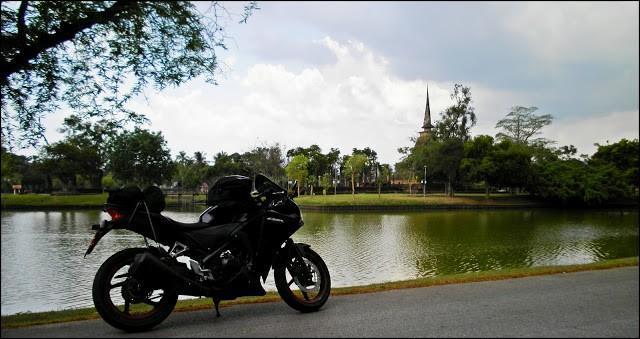 Then heading onto Phitsanulok before turning South and heading home.
Back in time for dinner: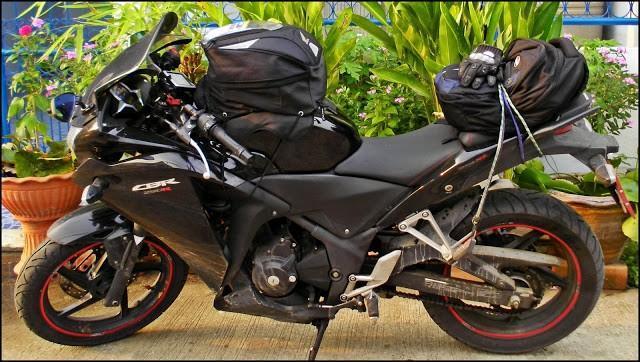 I hear a mini-tour of Southern Thailand and Northern Malaysia (where you can take your bikes over) calling in 90 days time.
Ride on!
Attached files