What a beautiful weekend for a ride! 8) Rounded up Trent on his stunning Ninja ZX10R and Jim on his Ninjette 250R for a ride to Chantaburi. (For those who didn't get an invite please don't take offense- this was originally a Kawasaki Club organized ride)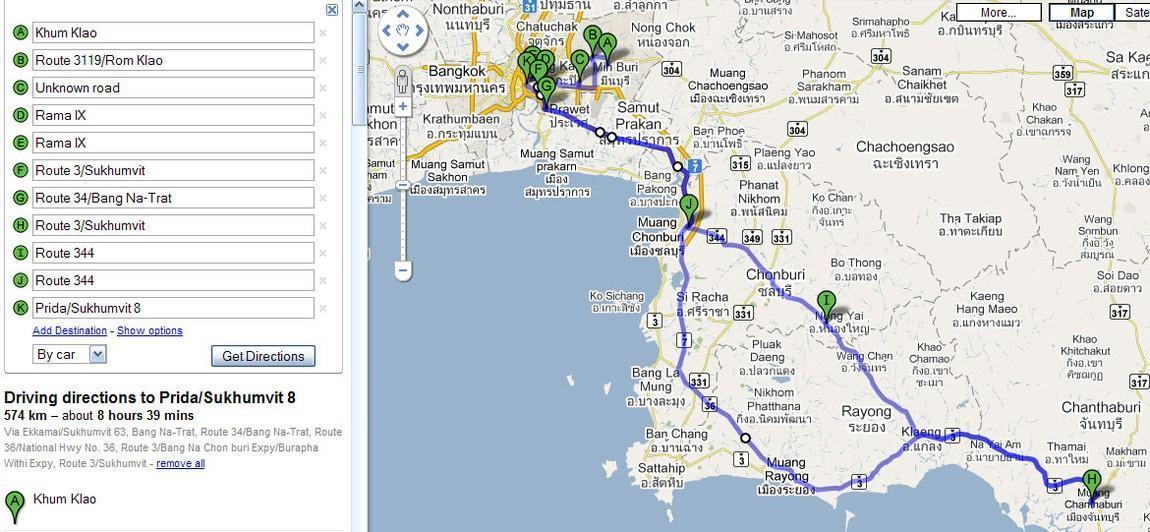 Kyle showed up thinking he could take an ER6n for a long test drive only to be denied... :- The guy is nothing if not resourceful though and he blasted down to Pattaya and rented a nearly new US spec Yamaha R6 with less than 800 miles on the odometer for only 1300 Baht! I always thought all the bikes down there were beaters and had no idea that top of the line sport bikes like that could be rented. I'm still amazed that anyone would rent out a ~700,000 Baht bike for only 1300 Baht a day!
Total confusion on my part (Nothing new there!
) as I thought a bunch of other guys were leaving from Kwackerzaki Rama 9 at 0900... :
Turns out they left at 0800... Oh, and yeah- it was a Kawasaki ride, but it was all Vulcan cruisers... Ooops!
No worries- Trent, Jim and I set off for Chantaburi and Kyle headed to Pattaya on a mission to rent a bike and catch up with us.
Man... I didn't realize YouTube limits the length of videos. Too lazy to go back and re-edit, so you get to watch the vid on YAA BAA! ;D
Happy Trails!
Tony 8)