Rob and I had a fantastic trip to Cambo.. Did we really do all this in 3 days..
1,485 kilometres round trip.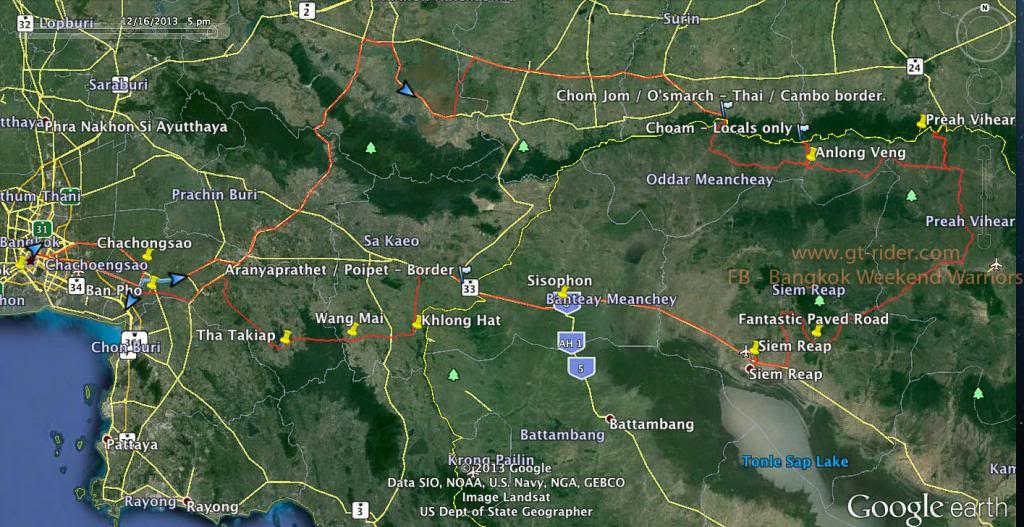 Amazingly good roads and mostly empty.. Worst part of the ride is from Sieam Reap to Poipet.
We decided to make a bit of a ride of it and try the Osmarch Border crossing on the way in.. Bypassing the Poipet mafia.
More to come…
Cheers
Brian