i have problem with adding photos:
the link should be here:
http://s881.photobucket.com/home/unwant ... /allalbums
On Feb 18th, 2010,we left phnom penh heading to pursat and spent one night there after handing out some books to a high school and clothes to some children at a village.
a ride break before arriving pursat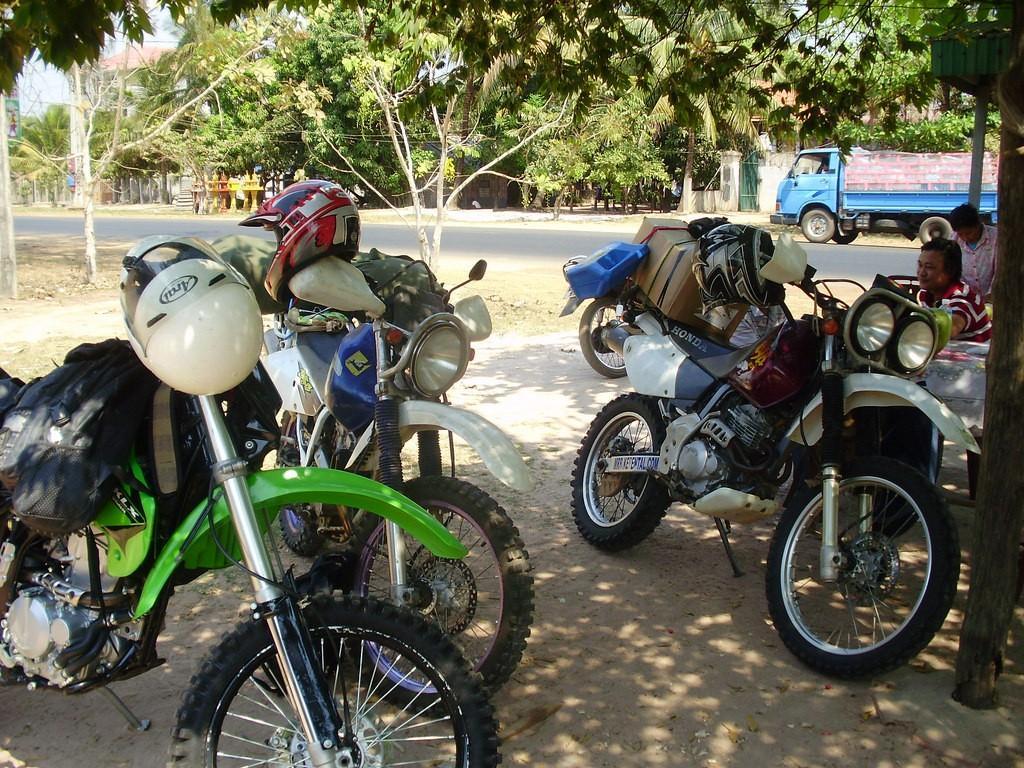 giving kids away clothes in a village not far from pursat town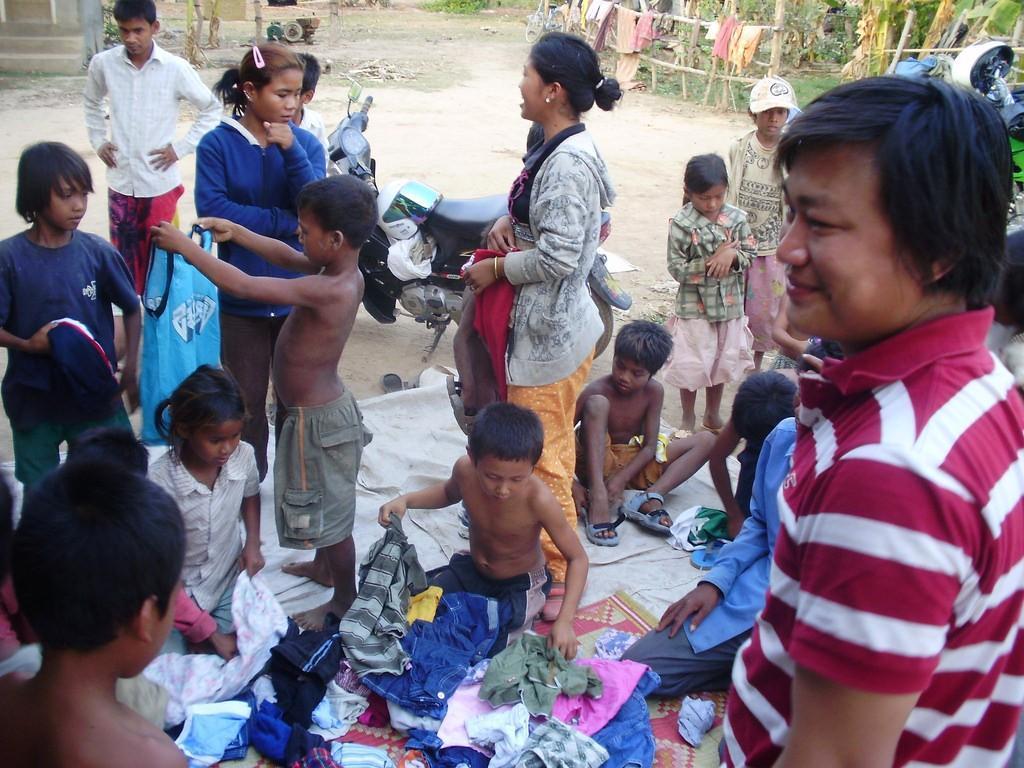 we slept at pursat for one night before heading into the jungle.
this is the town which is only 500m away from pramoy. well, if you ask people for pramoy, they might not know coz u guys spell it differently. i guess the right spelling should be pror mouy ( an elephant trunk in khmer).
after arriving pramoy, we turned left heading to o'som n stayed there for another night. there are 2 guest houses there. one is on the left and the other one is on the right. I met an irish gal and she recommended us to stay at the one on the right hand side coz its cheaper and rooms are same same.
since there is no cold beer there. i believe the ice there aint made of good water as well. So the only way to get cold beer is to ask the guest house owner to give us a ice tank filled up with ice and put the hot beer inside---- nth besides anchor ( not angkor beer). i wish there was beer laos.
While at O'som, we rode around the village and one bike got the problem---the wire connected to the batter loosed. However, there was a kick start and we found out the problem. After tightened up the wire on the battery, the bike runs perfectly again.
It is right that O'som is the last place where u can top up ur gas tank. from o'som, we rode bit back to where we came from and found a track there leading to the koh kong. the first river was not deep and there was no bridge. i dont reallly remember clearly but there was a river which the bridge is still there.
while meeting people along the way, we kept asking them for old track but all of them said that there were no more old track but paved road built buy chinese and a telecom company. so we sticked on that paved road. too sad since we could not ride on the old track.
we met a group of military and some locals along the way. all of them say no more bushed road.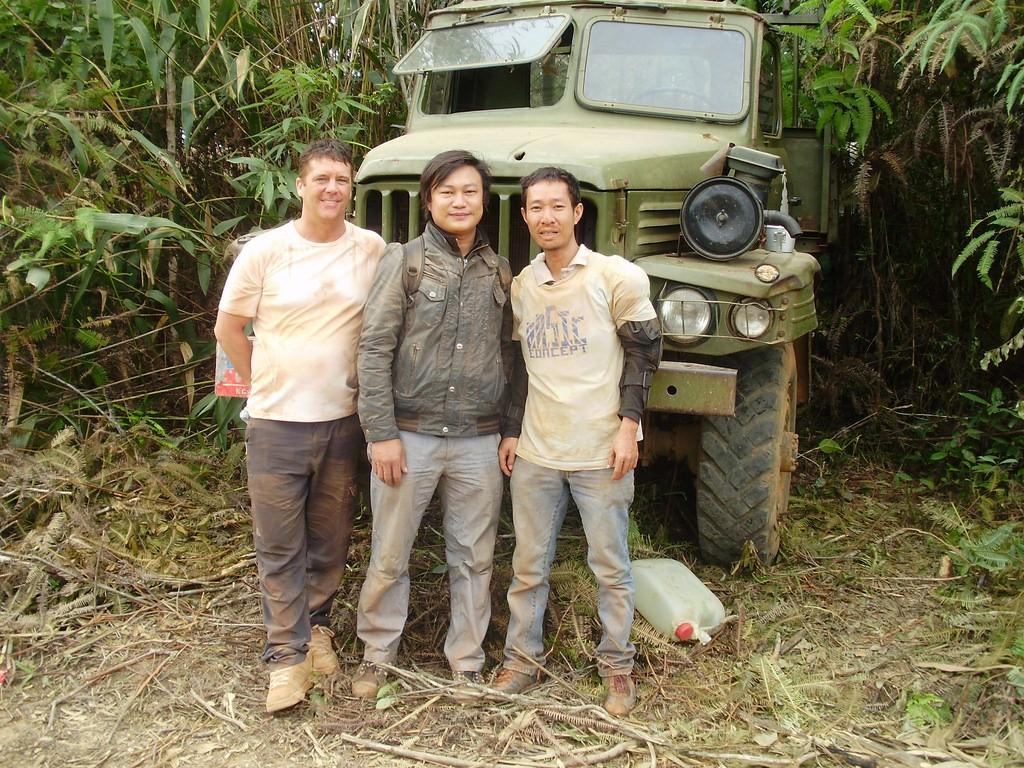 later, we crossed this river.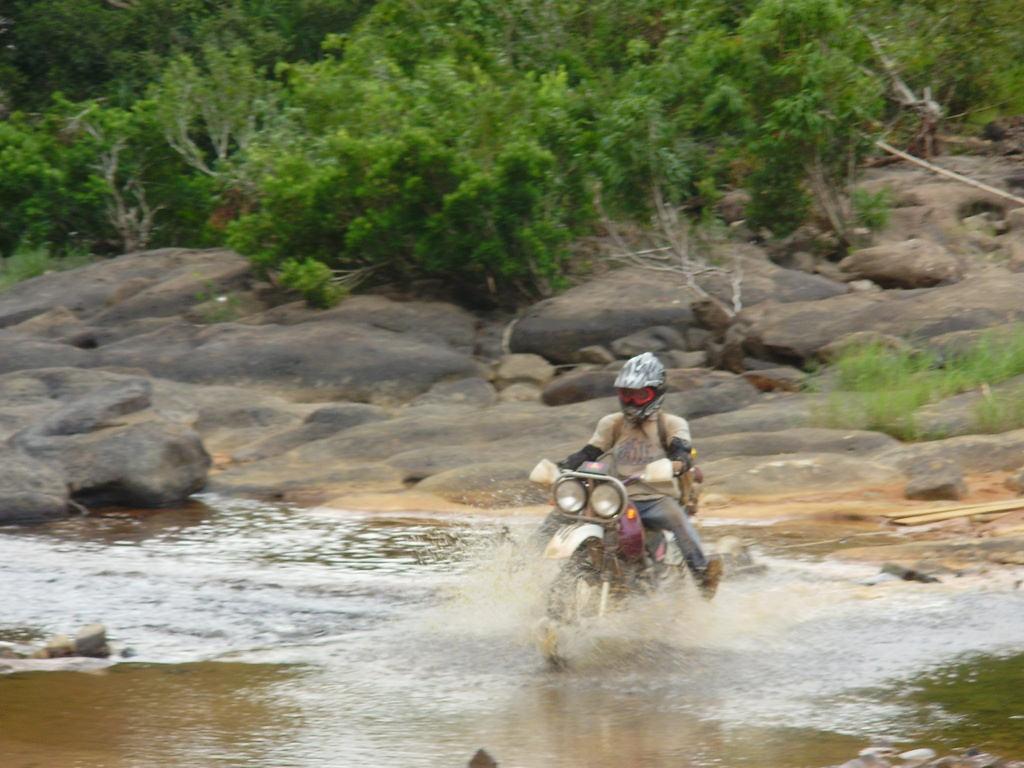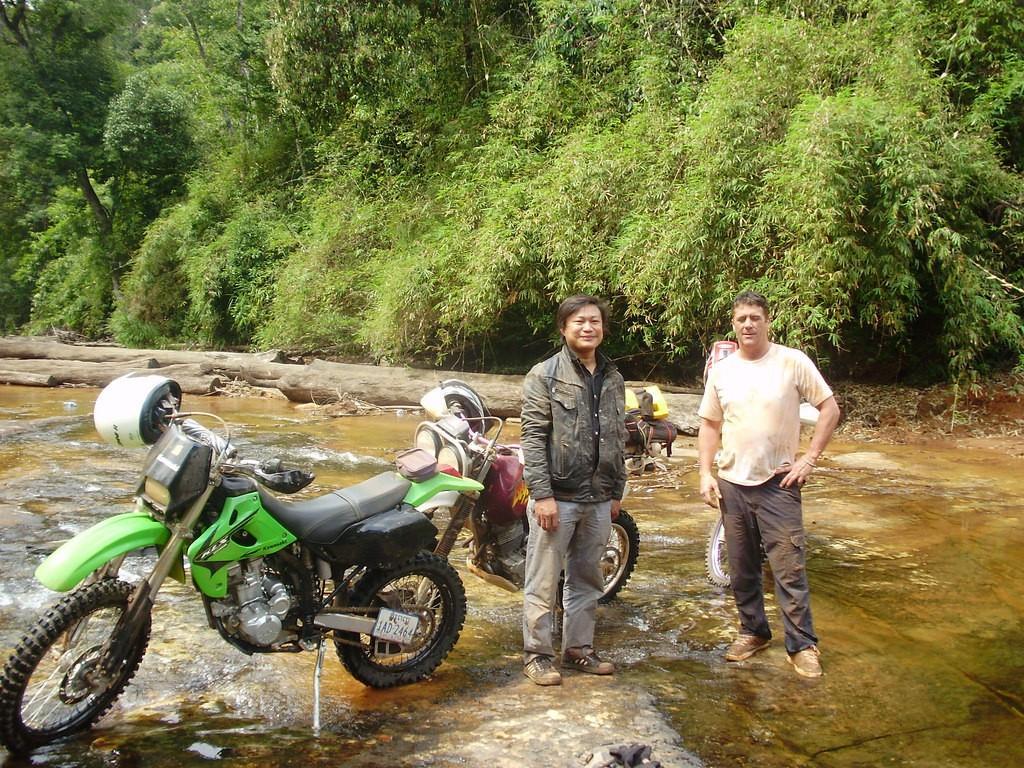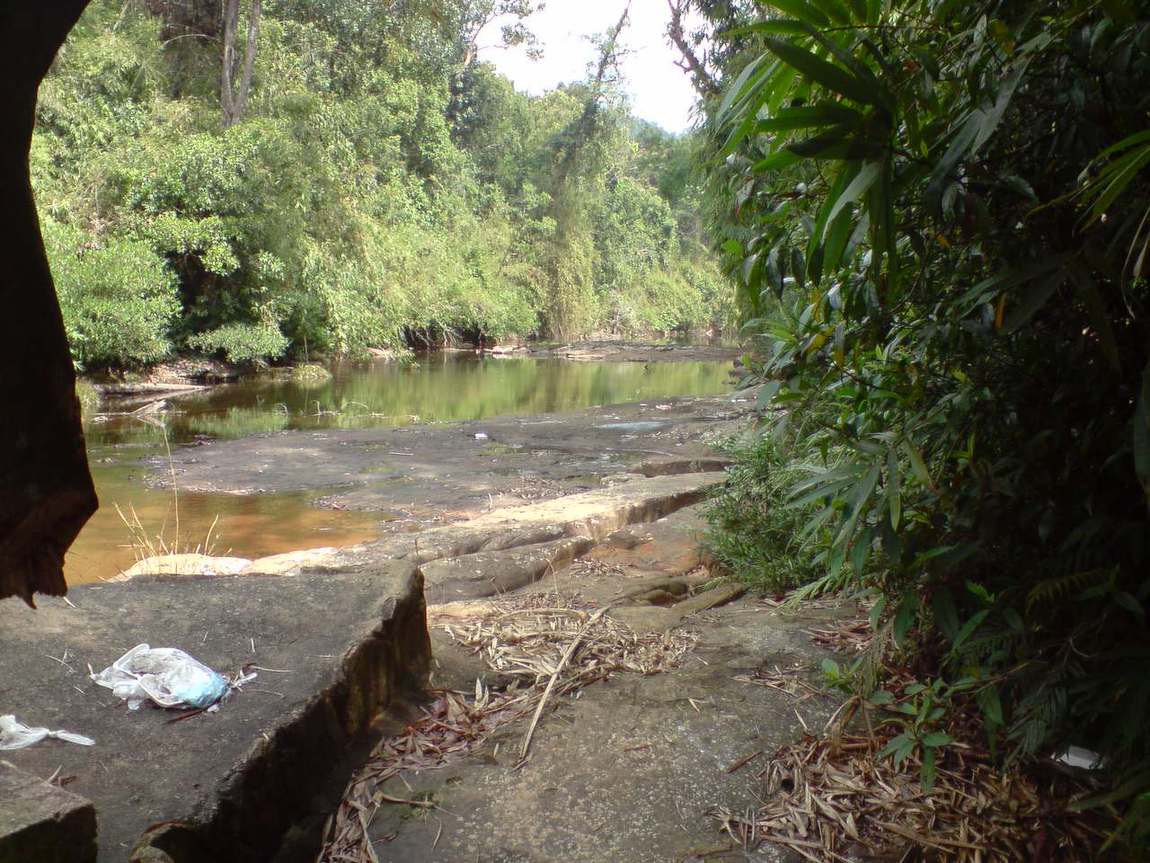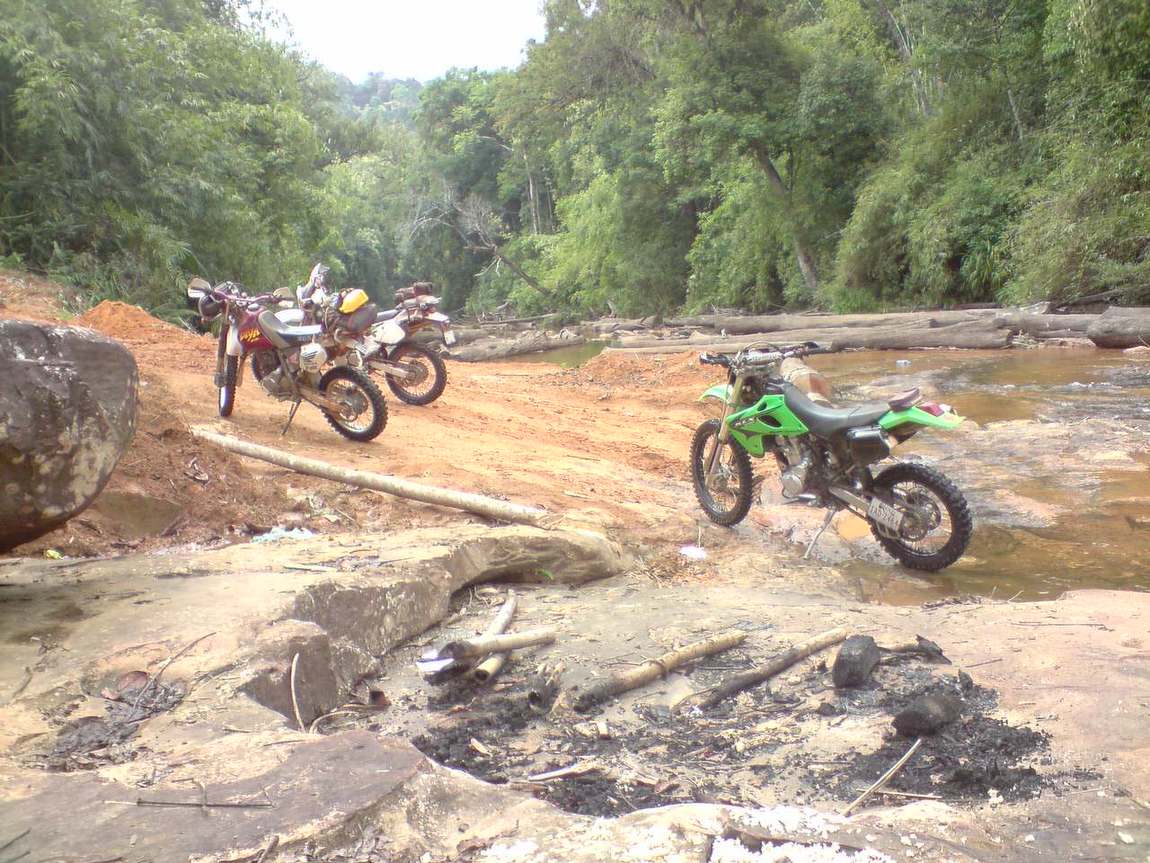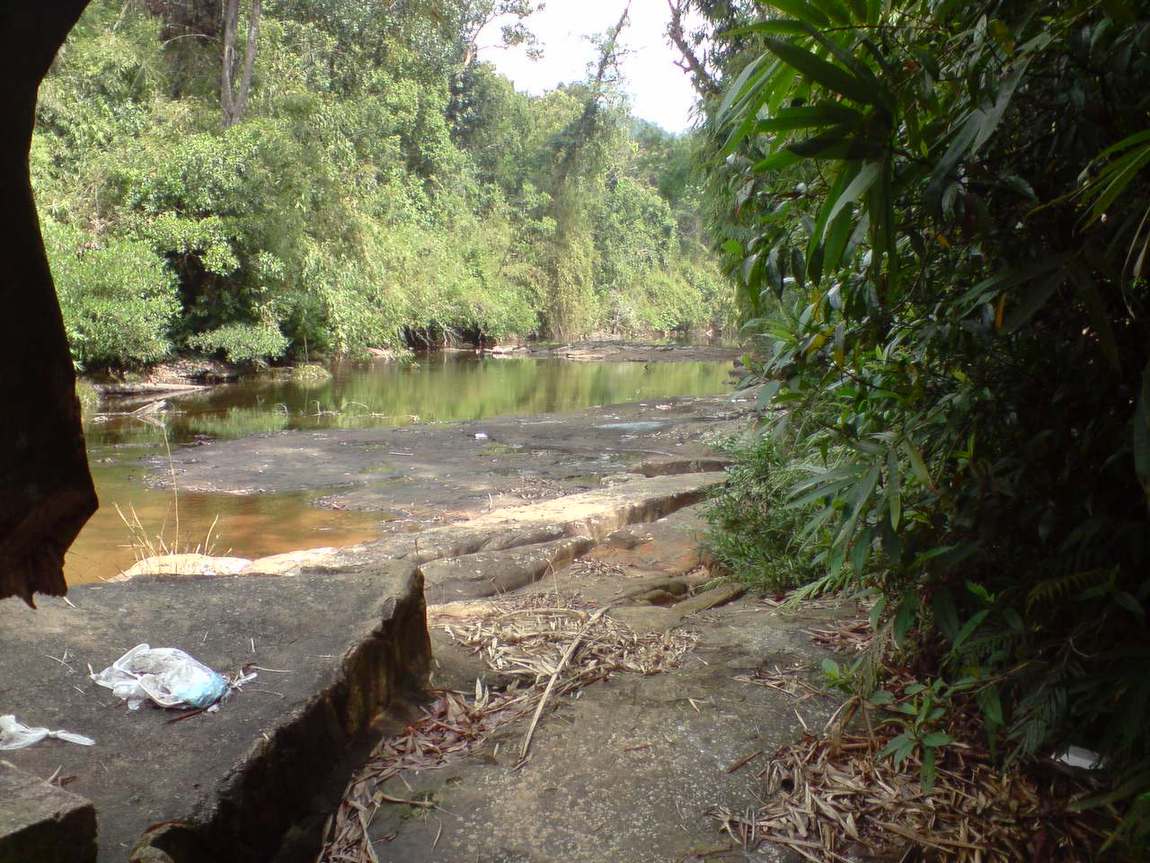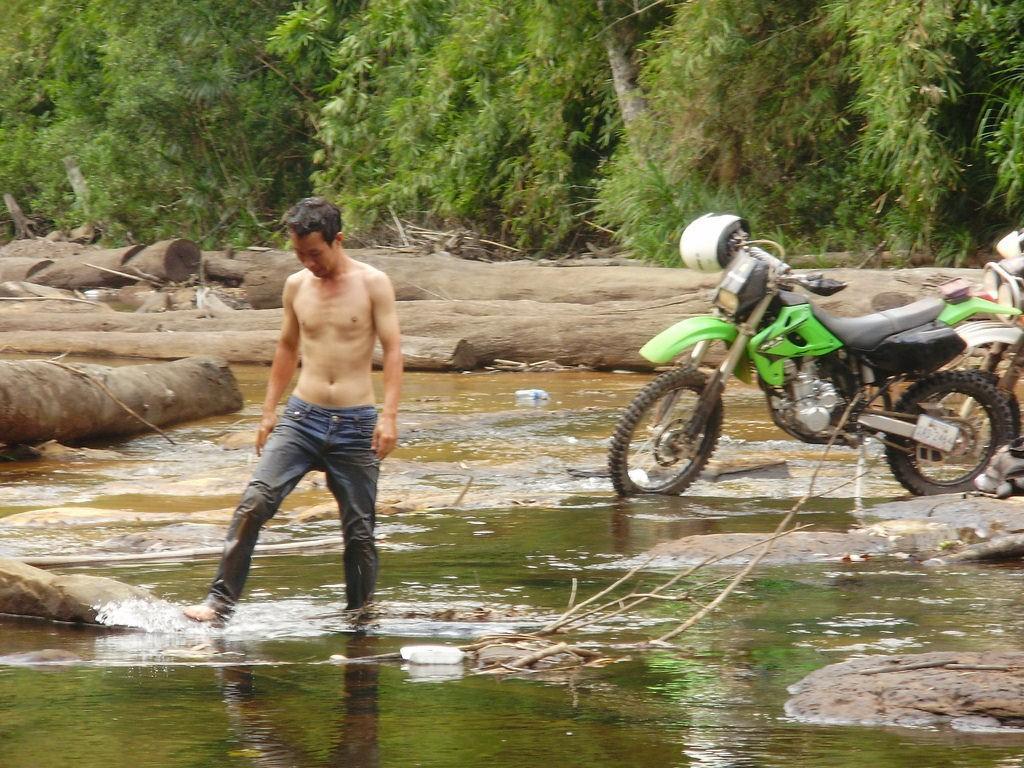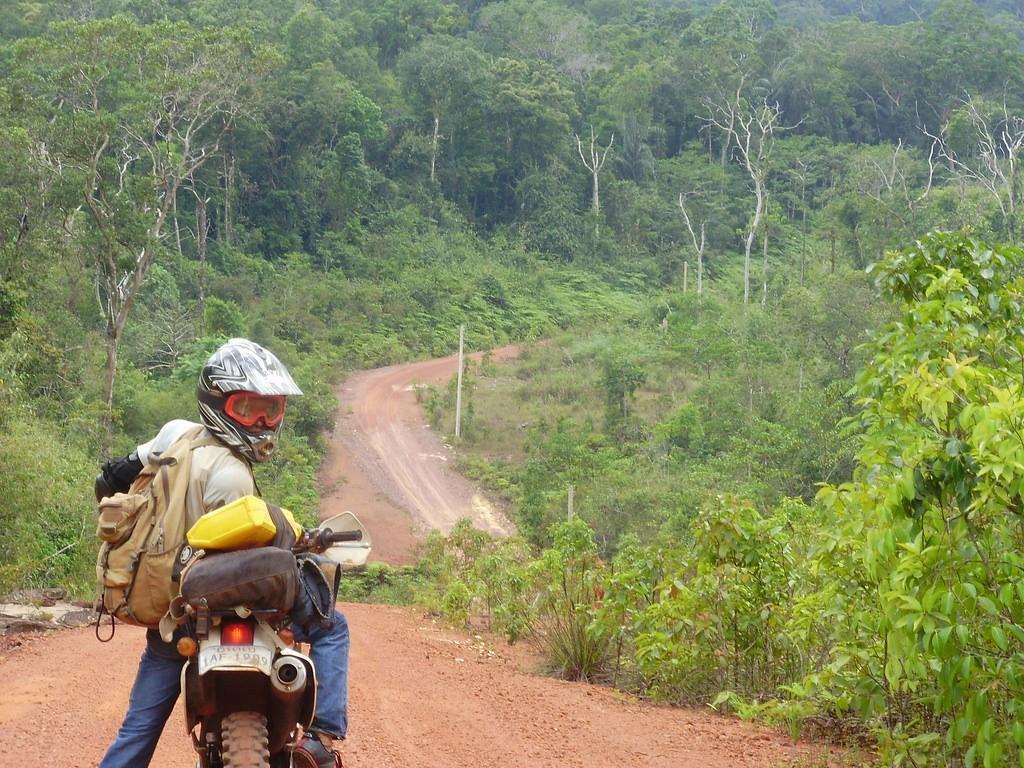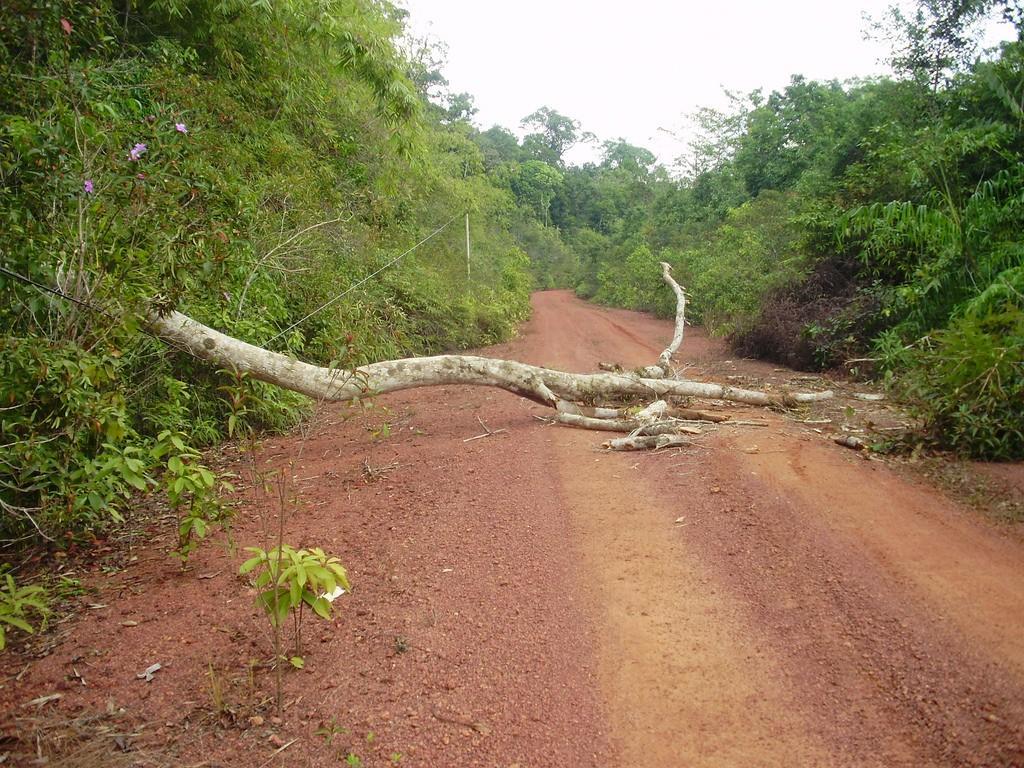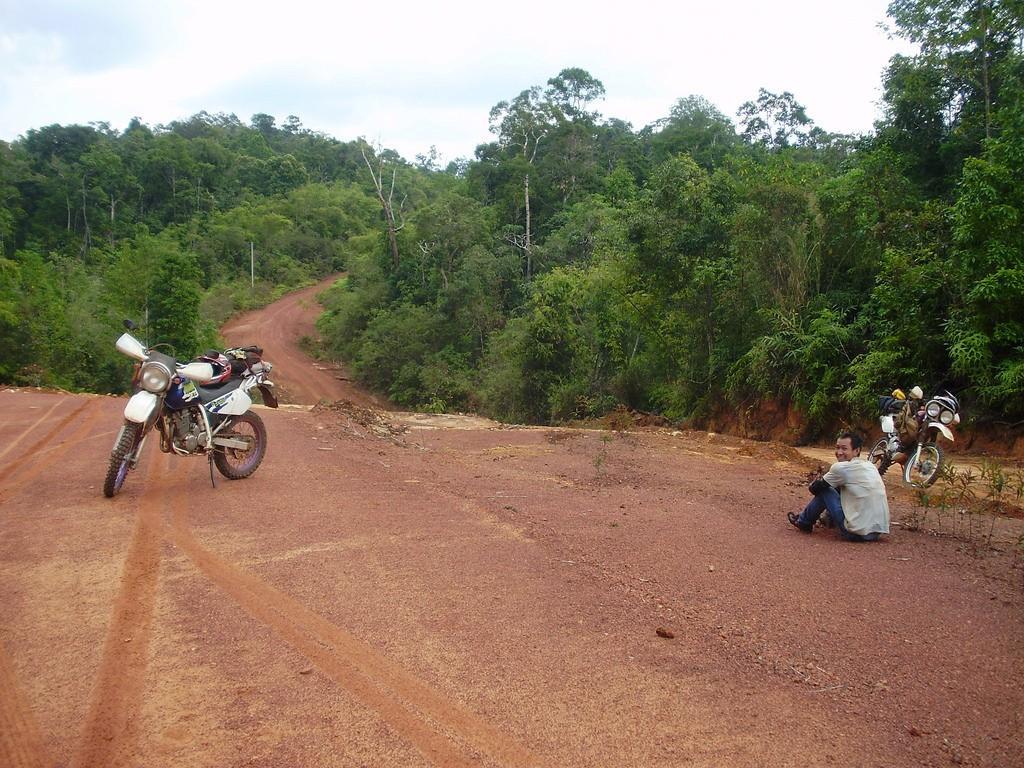 We arrived koh kong at around 2:30 pm. First, we decided to stay there for one night and then we changed our mind to ride to sihanouk ville.
we got ripped off at koh kong by a thai lady who was a restaurant owner along the beach acrossed the bridge. First, he said that it was only 6000 riel for a big bottle of beer chang and well everything was cheaper at first. Yet, one the bill came, a big bottle of beer chang was 7000 riel and a plate of prawn was 50000 riel........ well, we would not mind paying if she charged us that price but she told us a lie.
So we decided to left koh kong--after got pissed off by the lady--- and ride to sihanouk ville. while we were on the way from koh kong to sihanouk, a bike clutch cable broke down. we fixed it along the way at LIM LONG gas station. Well, we can ride even withouth the cluth cable by putting the gear to neutral, starting the bike, running the bike and putting the gear to number 1 and jumping on the bike quickly.
We arrived sihanouk ville around 10 pm n had problem finding the place to stay coz it seemed like every place was full. eventually, we found out a guest house to stay inside the town while we wished to stay along the beach. the second night, i moved out and decided to stay at LENG MENG BEACH BUNGALOW--even the price is bit hight. But since we are on the beach, why dont we stay as closed to the beach as possible?
i left sihanouk ville at 4pm after relaxing, reading and spending some time teaching the smart girl at LENG MENG BEACH BUNGALOW. i dont mind riding during the night time even most of the lorries always turn the hight beams on. i decided to have a ride break after meeting a guy with a dirt bike having beer. After talking for a while, the night fell down. we found out that his bike's head light did not work. I asked if he ever rode during the night time in Cambodia. He said No. without the headlight on, i think its impossible to ride during the night. Thanks to my honda xr baja since it comes with 2 headlights. i rode infront of him while he had his indicator blinging. Thanks for the local who lent us the tools---i sent my tools by bus to phnom penh the day before. So i took out the bulb outta one of my honda xr baja and put into his. It did not fit so we cuztomized it.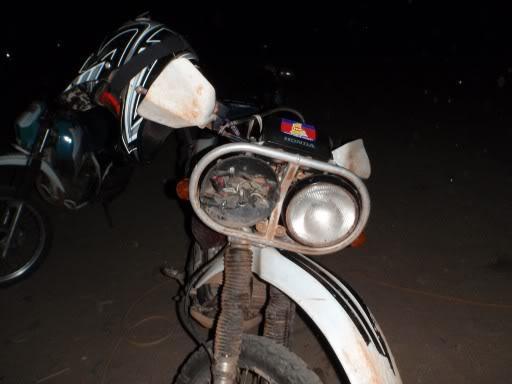 did not want to spend more time putting back the head light on so put the head light in my back. eventually, we split--- he went to sihanouk ville n arrived there at 1 am while i arrived phnom penh around like 10:30pm.