About 3 weeks ago I received a message from David GTR to ask if I wanted to join him on a ride up to Doi Mae Salong, and Thoed Thai. I had only been to Thoed Thai once before, and hadn't overnighted there, so I readily agreed.
A time and place was agreed and I set off from Phayao for a very civilized 1300 meet in Chiang Rai. DMS and Thoed Thai are not too far from Chiang Rai so it was a leisurely ride from there through to our agreed overnight destination at Thoed Thai. The beautiful Rim Taan guest house. The Rim Taan is a great place to stay, central to town, and
After getting settled in we went next door to rehydrate and discuss our plan of attack for the next day. Dinner was at a little restaurant 50 metres up the road where the food was both plentiful and tasty.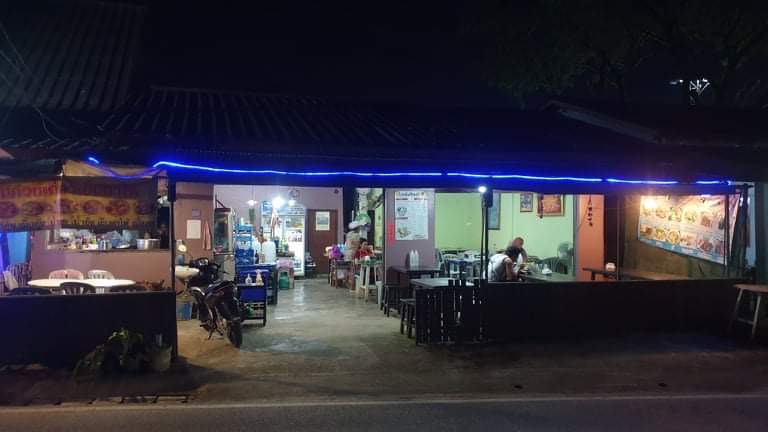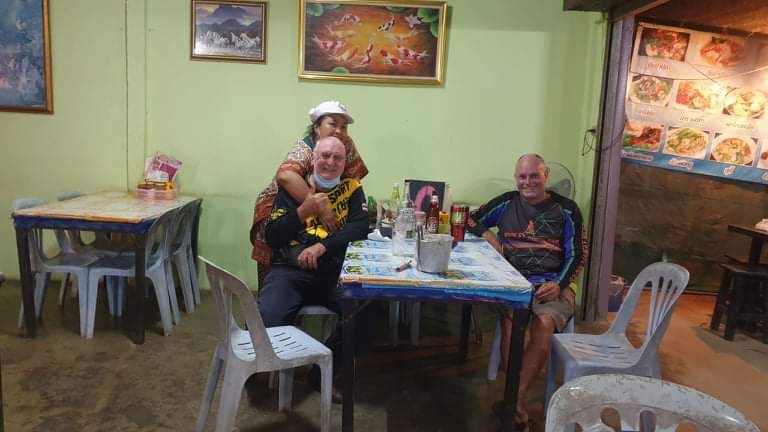 The next morning we were up early for a walk around the morning market, which was a large bustling affair for a small town like Thoed Thai. From there we headed up the hill to Wat Phratat Ka Kham for some views of the local area. Thoed Thai really is in a picturesque part of Thailand, offering superb views wherever you are in the area.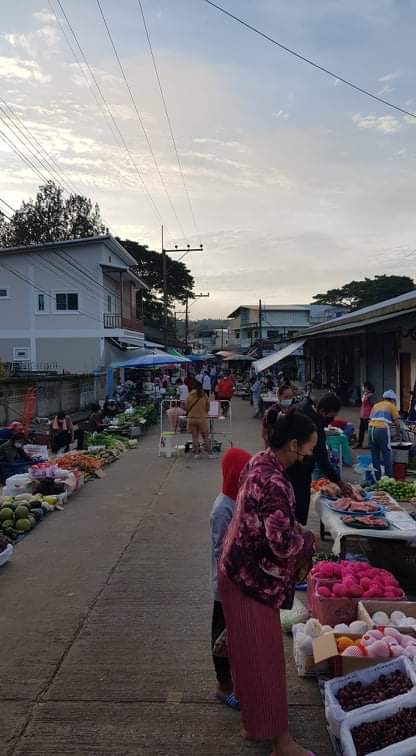 The morning market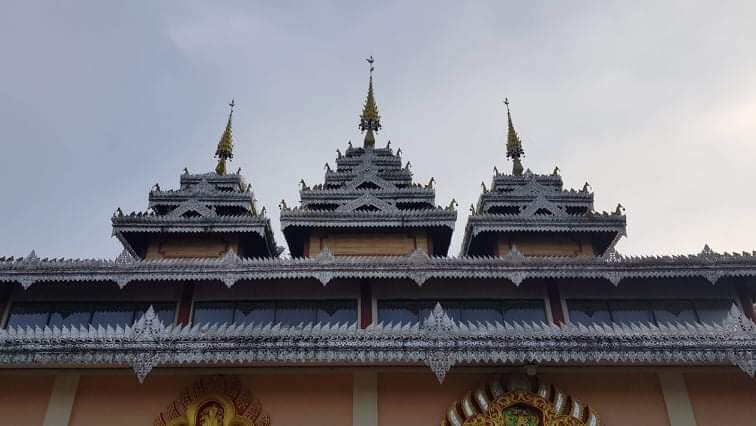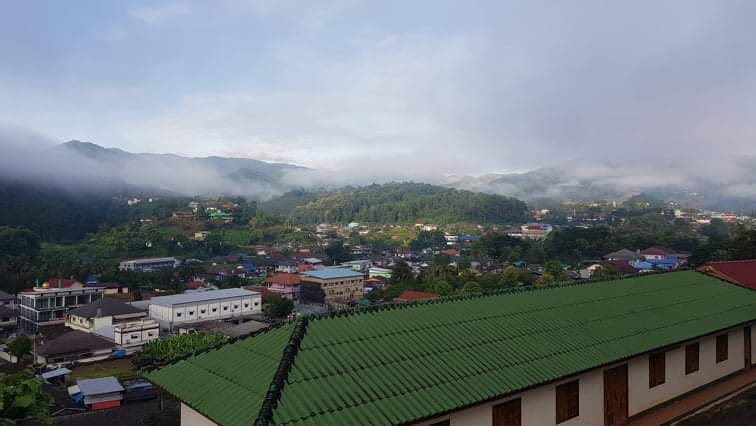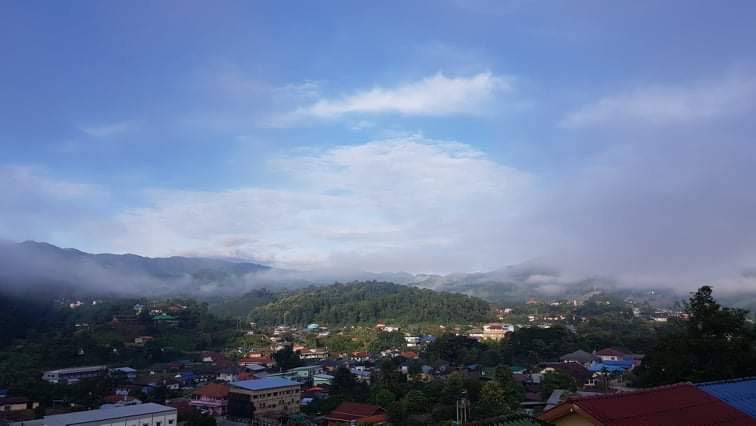 Wat Phratat Ka Kham and views from the temple grounds overlooking Thoed Thai.
With a few clouds forming on the hills we decided to head out towards the Myanmar border area for a look around. After a breakfast of Sala Pao's off we went. Our destination was the border area tucked right up in a corner of Thailand at Doi Hua Mae Kham, and a more out of the way place I think would be hard to find. It's easy to see that international borders really are just a line on a map when viewed from the ground in an area such as this!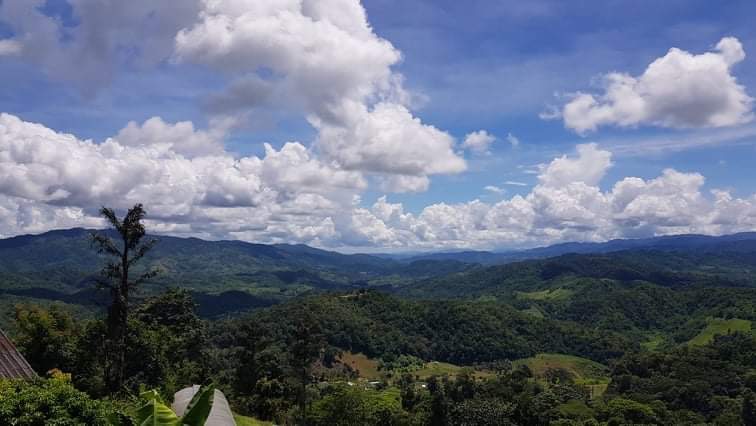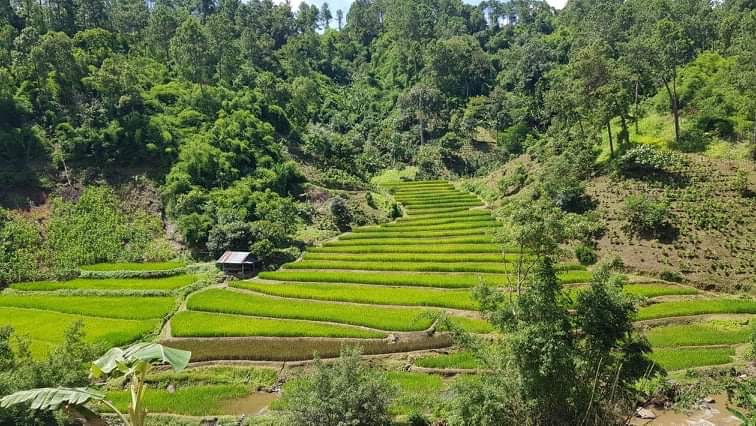 The people out in these areas are so friendly, and will happily sit and chat with you if you take the time to stop and not rush through to the next destination. From chatting with a local shopkeeper in a tiny village, to buying ice creams for the local kids in another village, stopping for incredible views around almost every bend, the day was coming to an end and it was time to head back to Thoed Thai for the evening, as we still wanted to check out Khun Sa's old Camp when we arrived.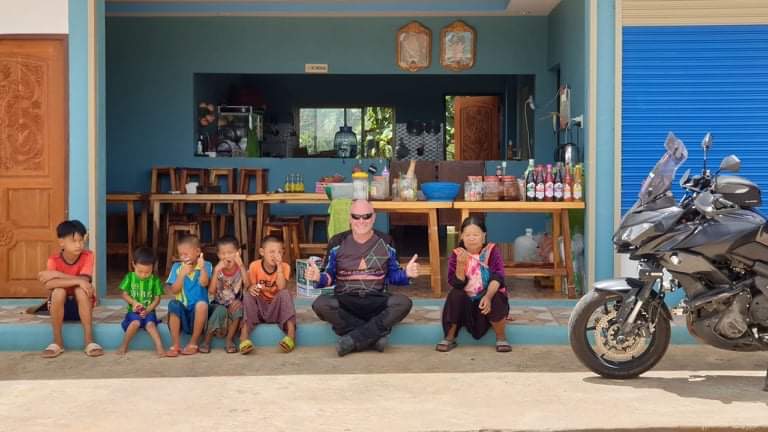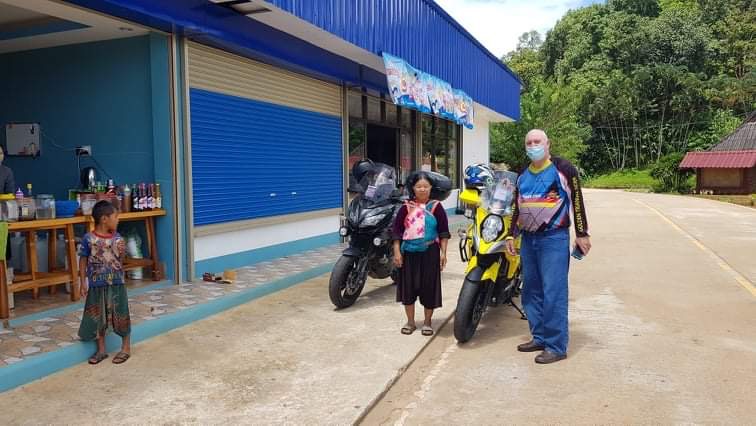 More to come.....