With Covid back in the district and uncertainty over trips it was a disappointment to some to have the GTR dinner at Ban Rak Thai cancelled. Its sometimes just nice to get out, away from the home and garden. Suggesting that I would just do a few local sites Brian Sage volunteered to put up with my slow pace and many stops, showing just how desperate he was for a break.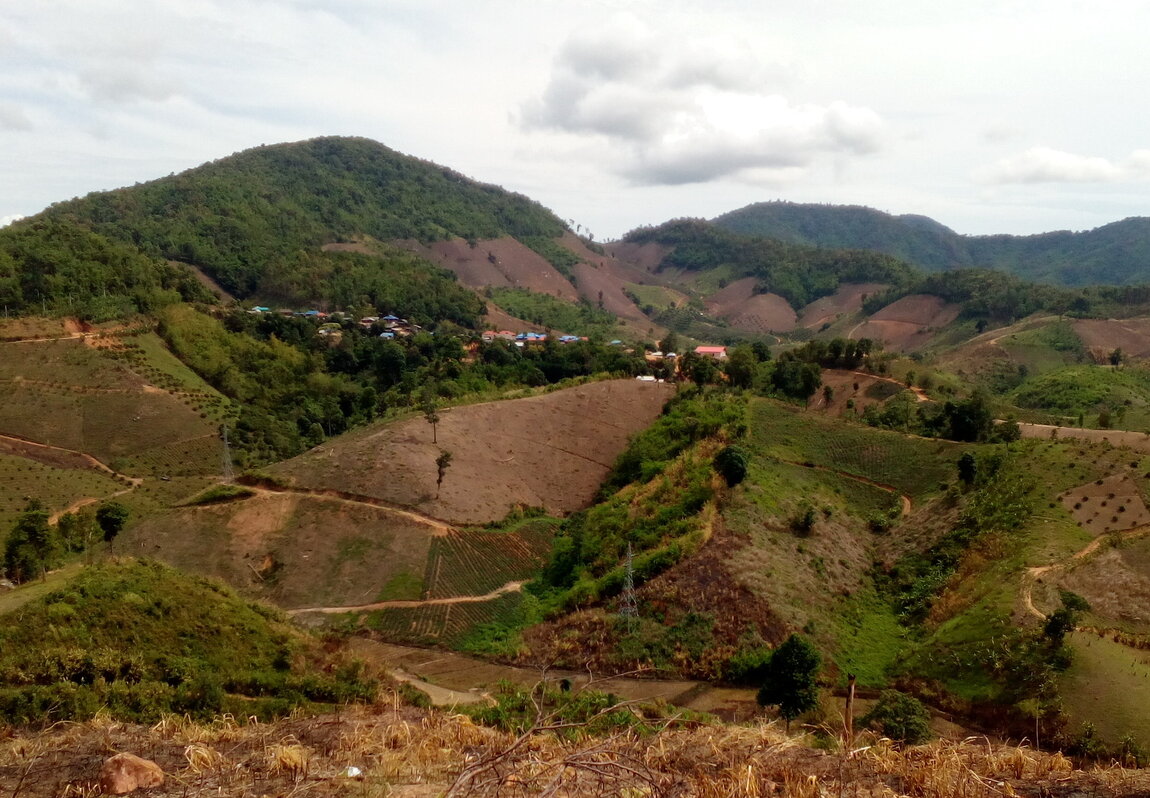 We met outside of Fang and took the 109 to Mae Suai, then left off the highway and up the local roads to Doi Chang where we found it very hard to find a place that would let us enter to eat. We backtracked a little and the Abonzo turned out fine.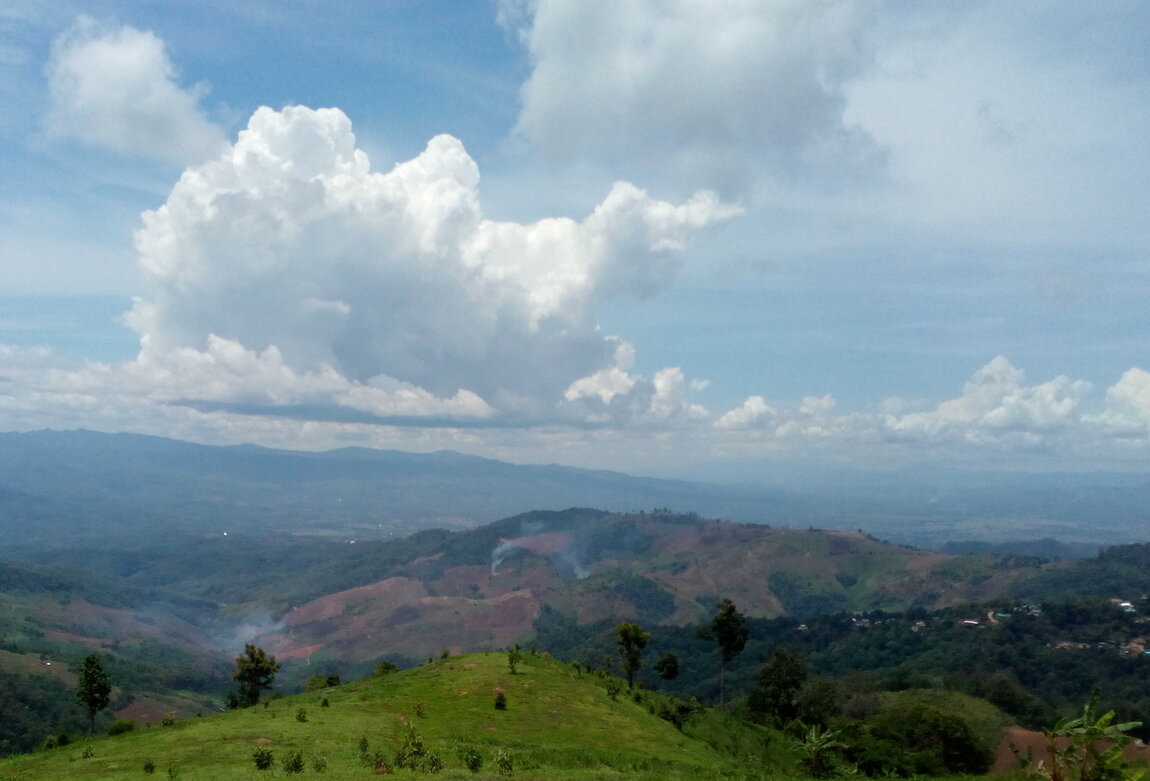 Got a little lost trying to find the very small road that comes out on the 3037 taking us to Wawi but that ended up giving us the chance to stop and mingle with the Lynchee pickers who were very friendly Liverpool supporters. Brian bought a kg, I was given a free bunch for being a soccer player.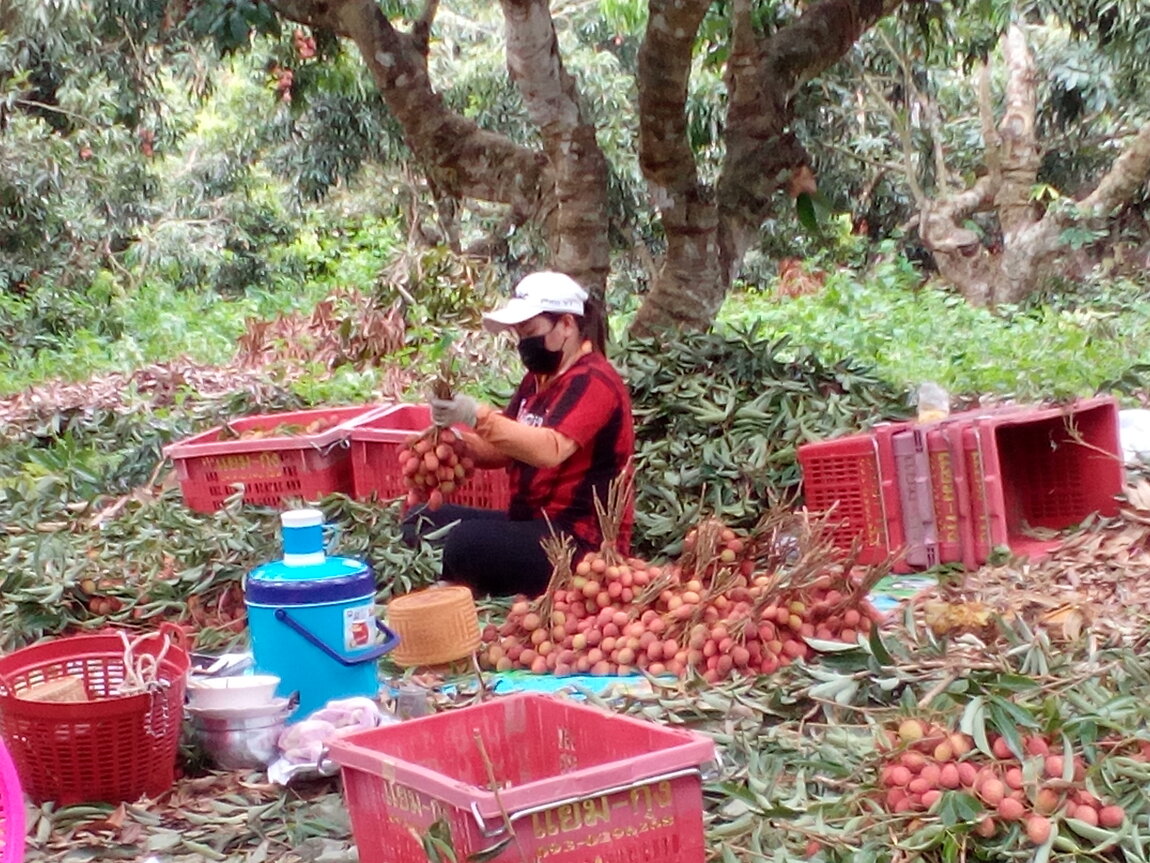 At Wawi I know a rather large tea factory and after a cautious start we were shown around, and lectured on the various types of tea (white, green, puerh and red).
Despite Brian announcing he would like to buy some tea it appeared to be too rude to just hand over money and get given a bag and we spent a good 40 mins sat at a table while the complicated ceremony to brew and taste took place. Then he could purchase. We also got a free sample of different types.
Down to the Kok river and we were at my place after 8 hours and only a couple of hundred Kms.
Happy to have dodged the rain on day one it looked like it would be a wet day after overnight rain. We can take it.
From Tha Makhaeng we took the 1314 at Tha Ton, stopped for a picture at the view point next to the army base and then carried on to Ban Pang Tondua where I introduced Brian to a miang factory which he suggested smelled like farm silage.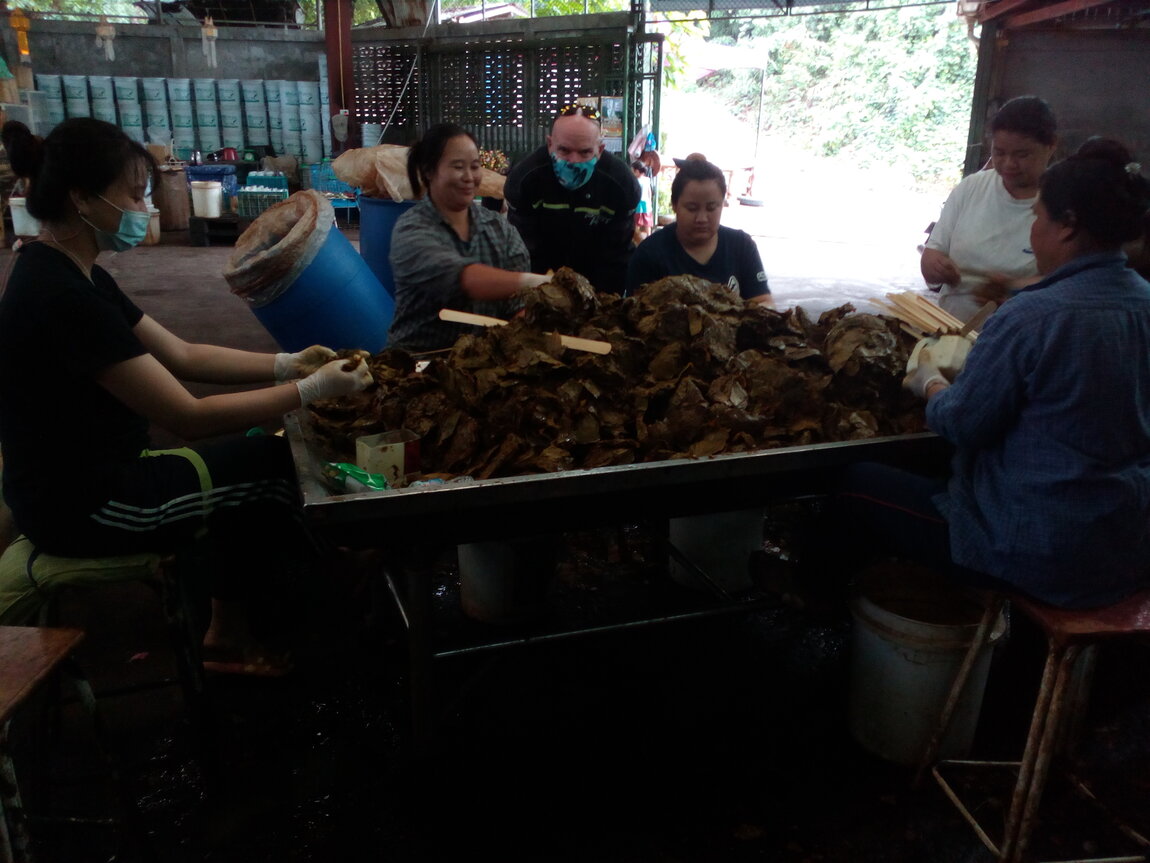 No purchase here. In the same village we parked up at the base and climbed the steps to the small temple complete with bunkers which is said to be the old entry point for Khun Sa into Thailand when he was the big drug lord of the district.
We did a circle of the village including a look at a charcoal maker where the guys acted like we were old mates, laughed about their black colour and gave us an update on prices.
Via a few orange farms and Lahu village we ended up back in Mae Ai for coffee and lunch.
Then for the trip highlight.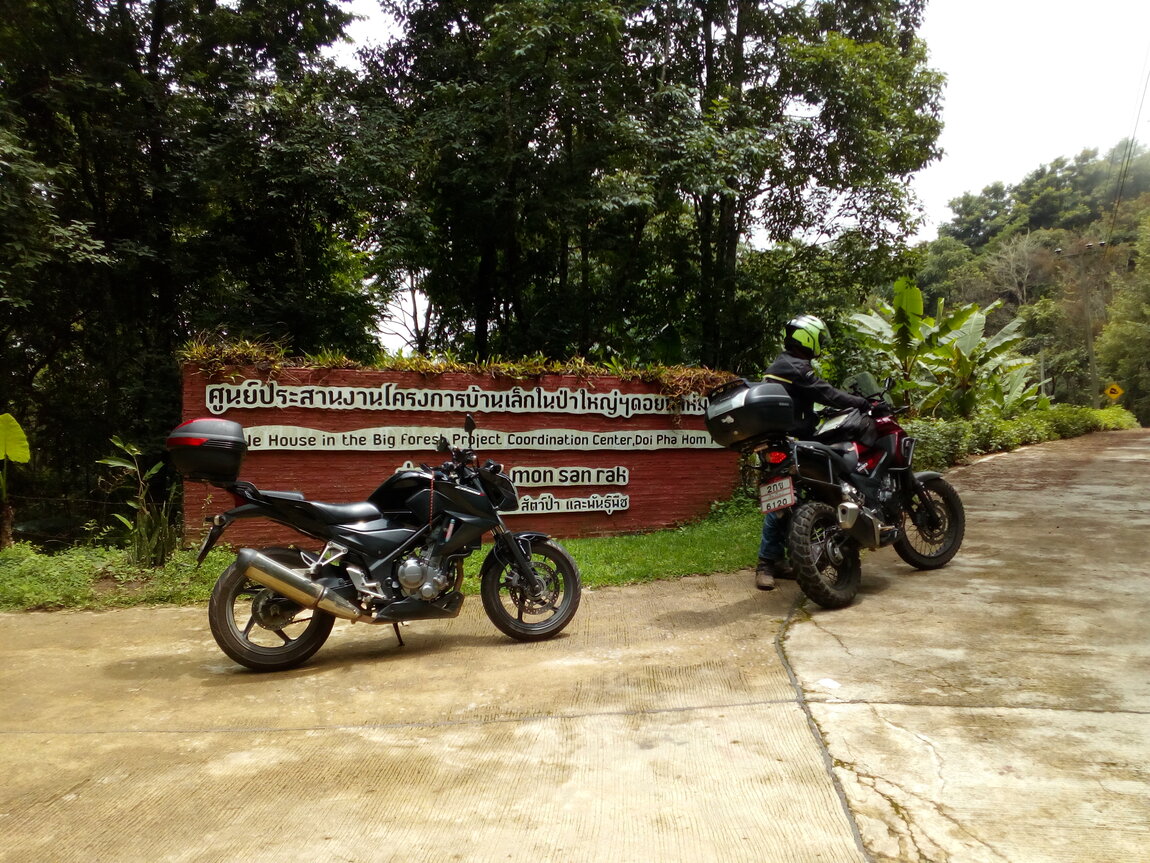 At Huai Pasang a right onto the 3037 (a number on several roads here) took us on the route signed to The Little House in the Big Forest, a royal project concerned with protection of the watershed, and as hoped there was no officials at the park entrance so we took what I'm told is a closed route.
The road is decent but with no-one using it for several months there was a deep coating of leaf and dirt which made for a slow ascent on the steep, curved climb.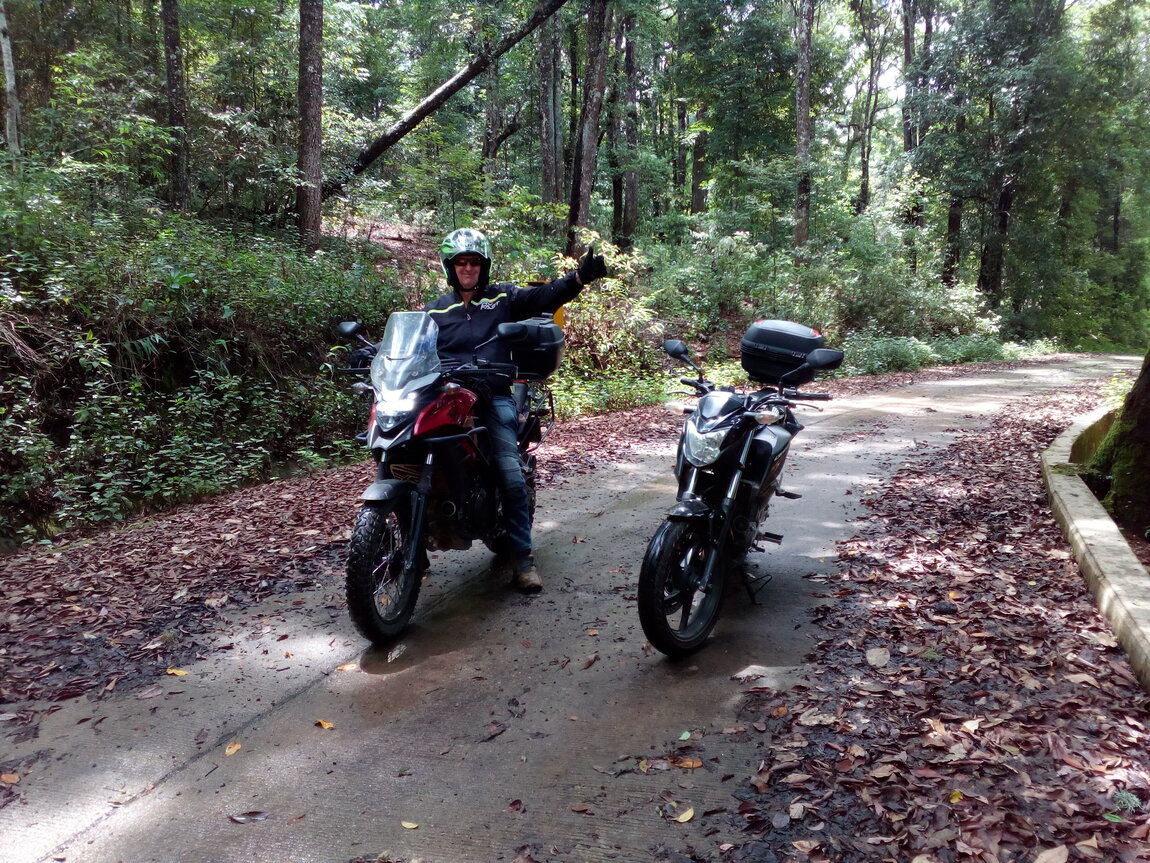 Once there we were in the clouds with no views but a lovely feeling of 'special' to be part of some real nature. With no-one to stop us, not an official on duty anywhere, we took the road south west, around the mountainside heading for the Kiew Lom viewpoint and campsite in the Phra Hom Pok National Park.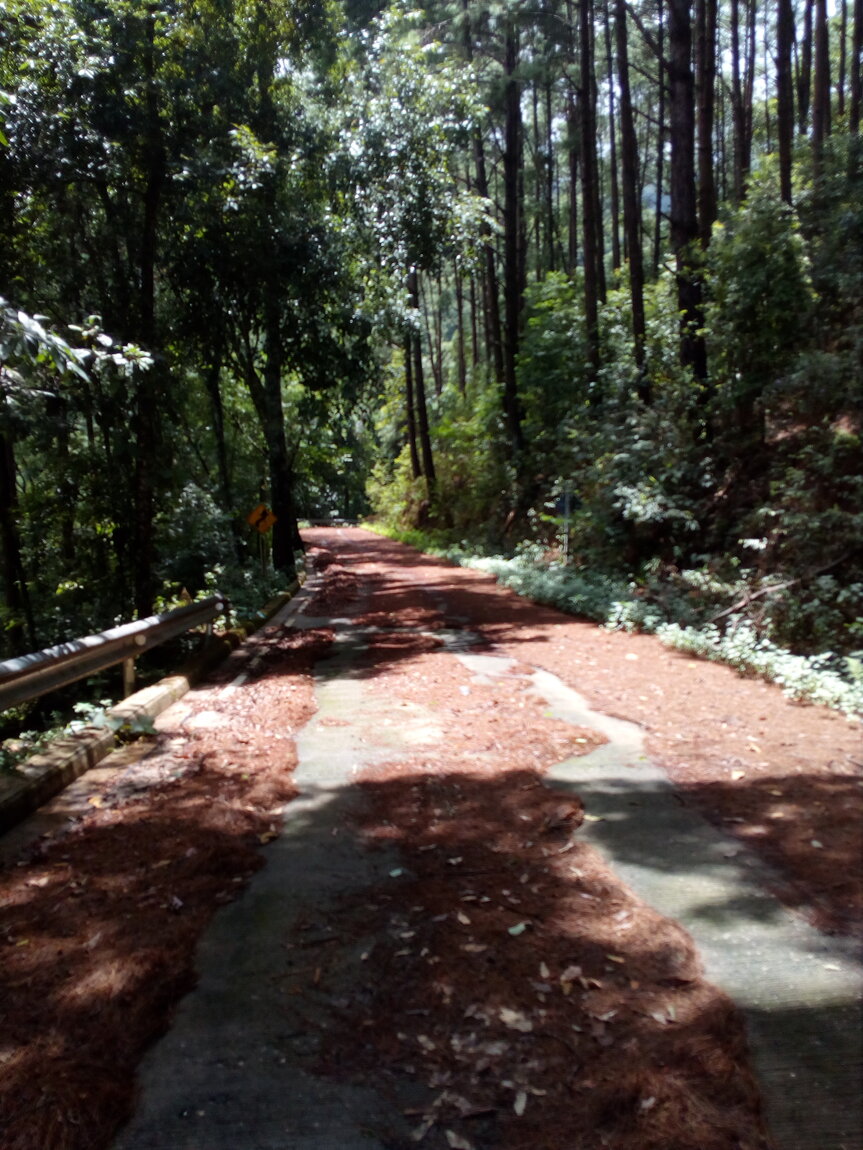 Its a pretty decent concrete road in good conditions but neglected for months it was a slow, slick track that we felt sure would lead to disaster with any braking.
Feet down, bike twitching and 2nd gear most of the way, we finally worked our way out and down to the main park entrance where I sped past the check-point leaving Brian to smile at the bewildered official who hasn't seen a tourist in months.
On the return to Tha Ton we still managed a stop at the chedi and Buddhist retreat for women visible from the 1098 on the left as you head north and then a last halt at one of the many brick factories stationed here because of the waste rice husk from the nearby mills.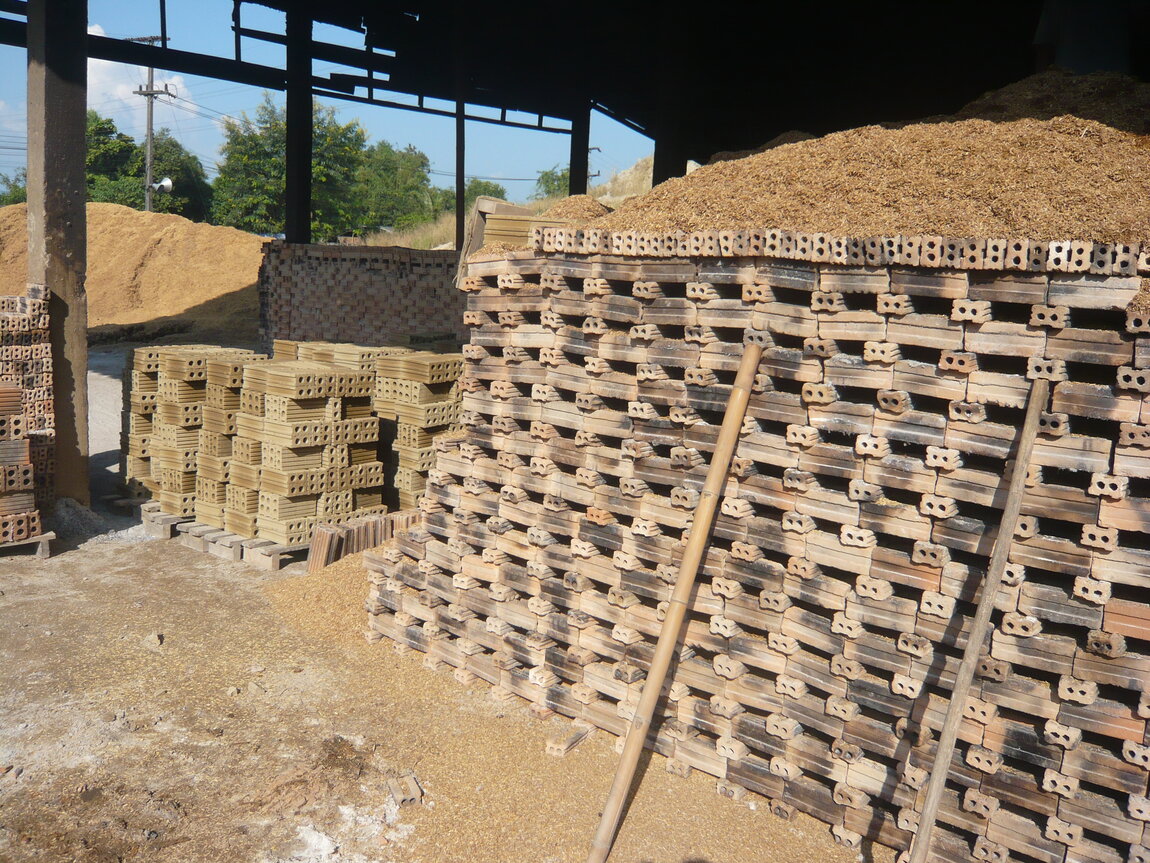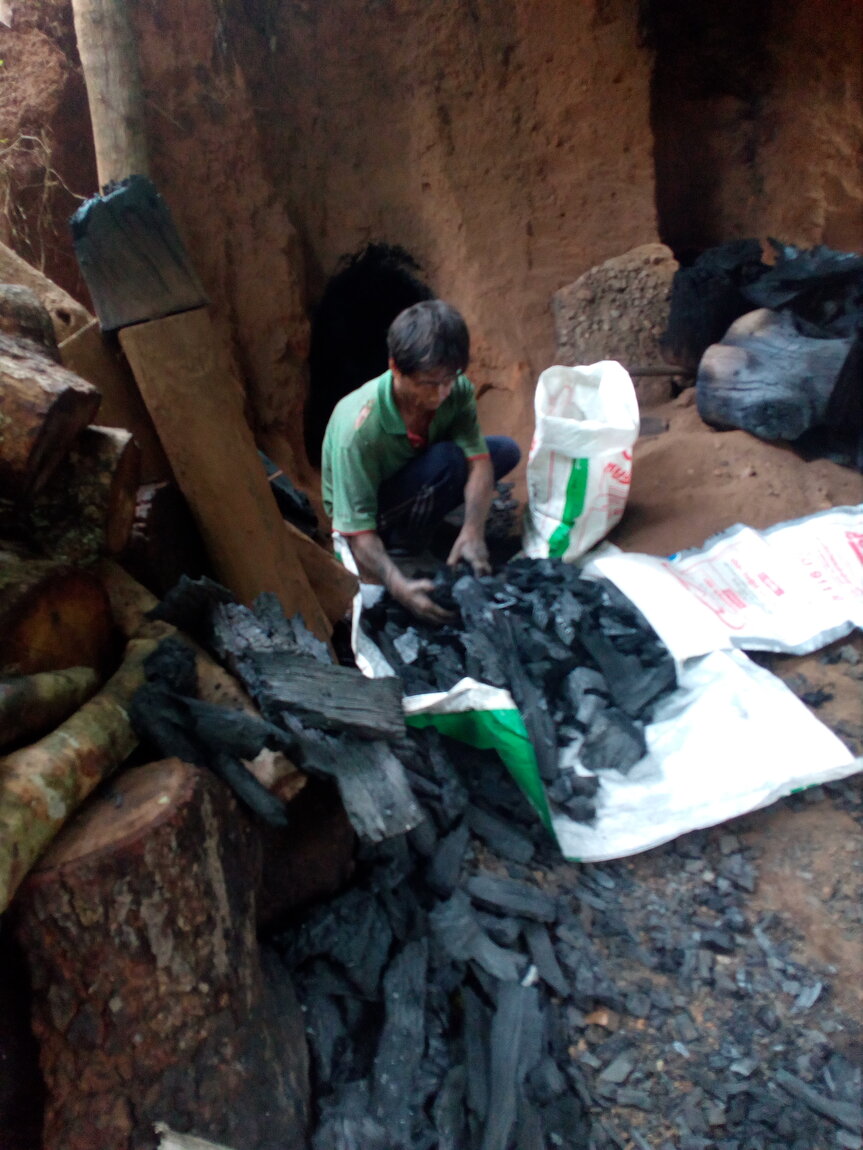 Its an interesting little stop unless you happen to get behind the working area and see the awful conditions the Burmese/Shan workers are forced to live in probably because they are illegal.
In terms of kms a small day but at my age just being out there for 8 hours leaves me exhausted.
We ate more good food at night and then Brian returned home next morning. Easy Rider's.
Last edited by a moderator: