Administrator
Staff member
Subscribed
Jan 16, 2003
12,803
3,320
113
67
Fix what?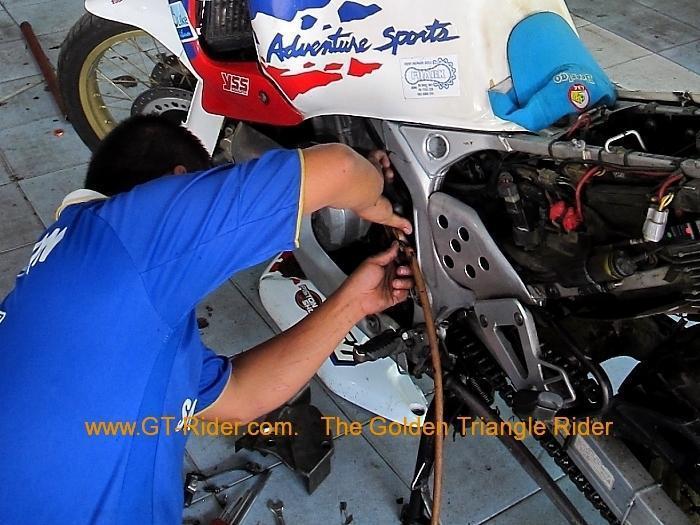 The front sprocket.
It wears the spline on the counter shaft & starts to "wobble along the shaft."
A surprise; but it should not be.
This is the 3rd time round @ 320,000 kms.
The first two times 100,000 kms apart & # 3 is 92,000 kms.
Eventually you need to replace the counter shaft & that is the very last piece to come out of the motor when you strip it down = ouch!
And "laugh" the gasket kit costs more than the shaft.
As I'm off to Laos I need a quick fix for 1,500- 2,000 ms.
let's try welding the locking plate on.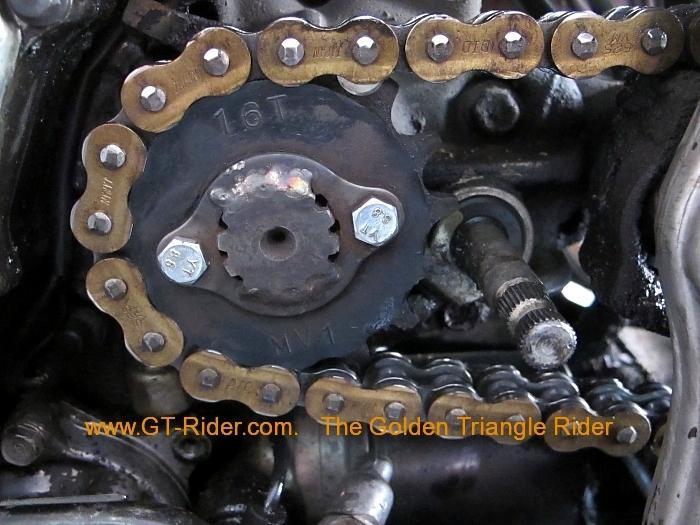 Price 350 baht at Somchit's
Daeng Glon Pratu
Will it work? Yes, if done properly, I hope.
The next week or two will tell.
What causes it
1. chain too tight
2. lugging the motor in low a gear too much
3. any more ideas?
or is it just 100,000 kms per countershaft?