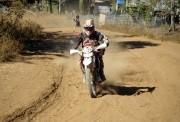 Mar 30, 2010
2,139
278
83
G'day All,
Just back from Alan's memorial ride at Baan Ricky.
What a great weekend and a great turn out.
I know there are many more people that would have liked to attend but couldn't.
A brief report for you all below.
We had 10 riders for the first day..
Thanks for the pic Sam.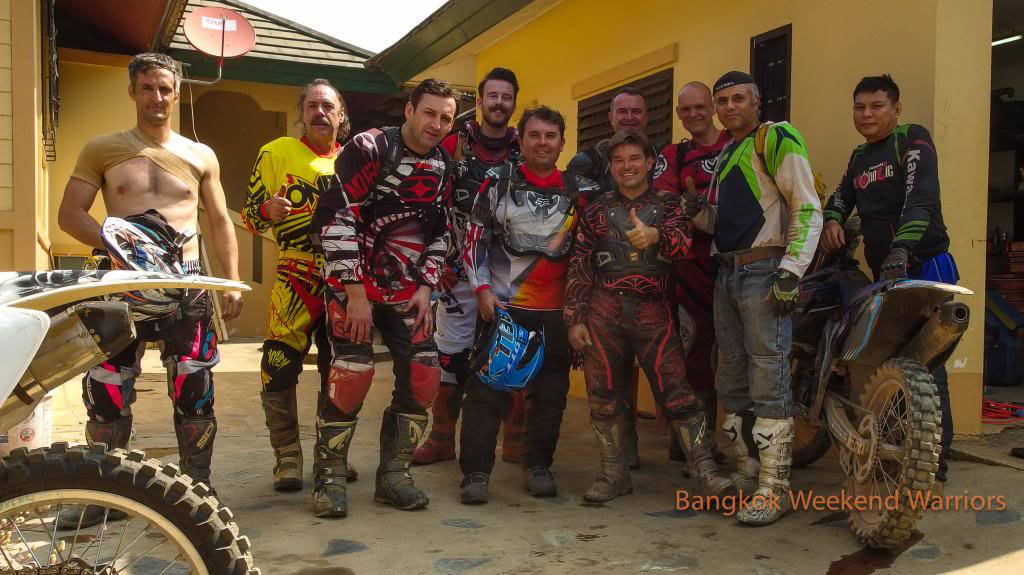 A snap of Baan Ricky.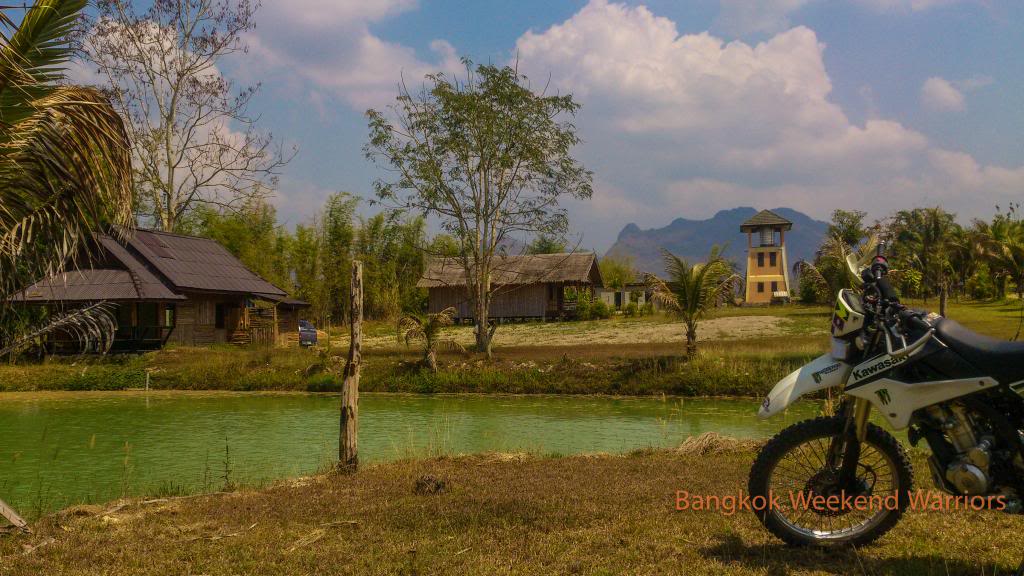 The track we rode.. Alan took me on this ride one weekend when I went down to Baan Ricky to visit.
Alan wanted to scope out the Enduro trail he had planned later on in the season.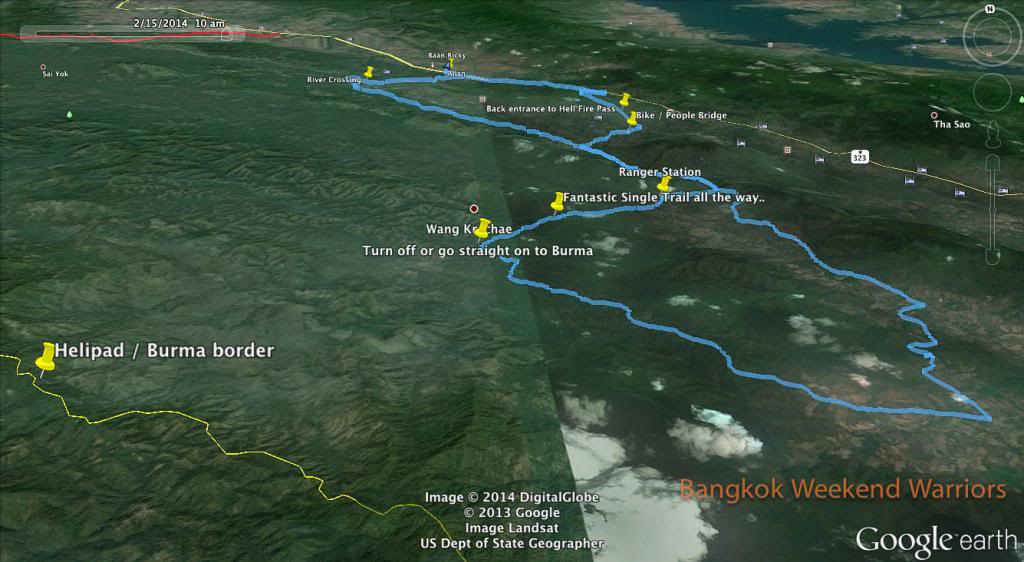 Certainly glad I saved all the rides with Alan.. There is no way known on earth you would have found the trails with out the GPS.
Some of them you ride off the trail and through the rubber plantation and there is a small trail on the other side of the field in the corner.
First we have a fun river crossing.. Quite funny as when we arrive at the river.. It is a cliff down to the river bank.
Last time Alan just took a look and off he went.. The old farmer near by having heart attack.. (me too)
Then Alan looks at me to ride down.. I am like.. No way I can do that..
So Alan climbs back up and rides my bike down and we cross the river which is much deeper than this time
Last time with Alan.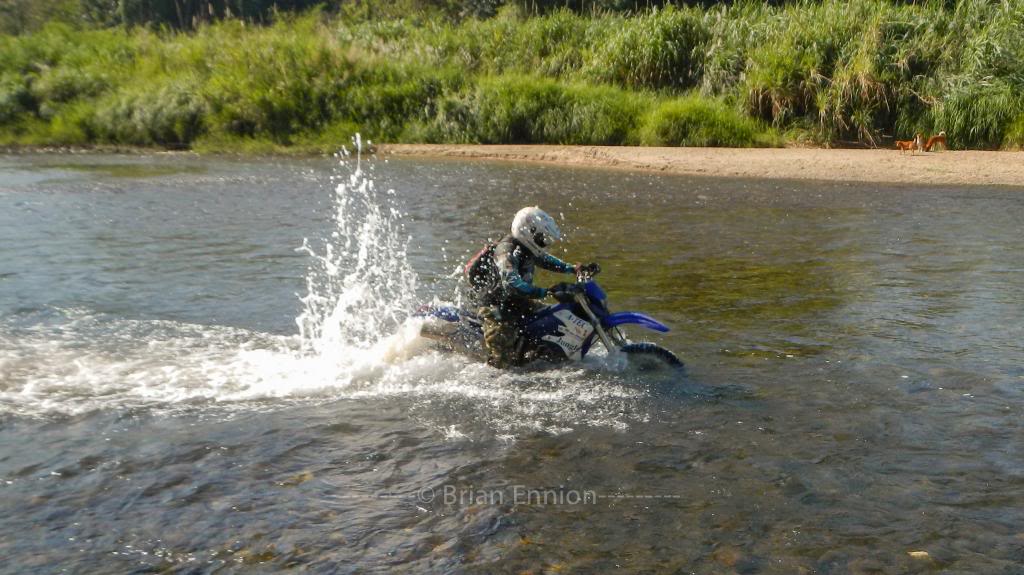 If you ride 50 metres further along the trail, there is a nice trail down to the river. Pretty sure this wasn't here last time.
The track for cars etc had been washed away in the rainy season.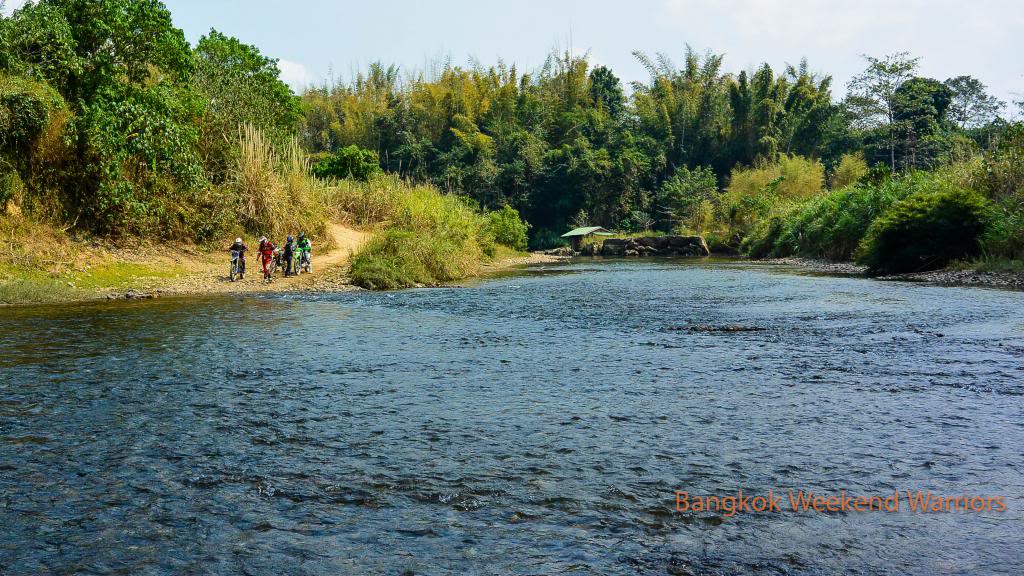 Sam's first ever river crossing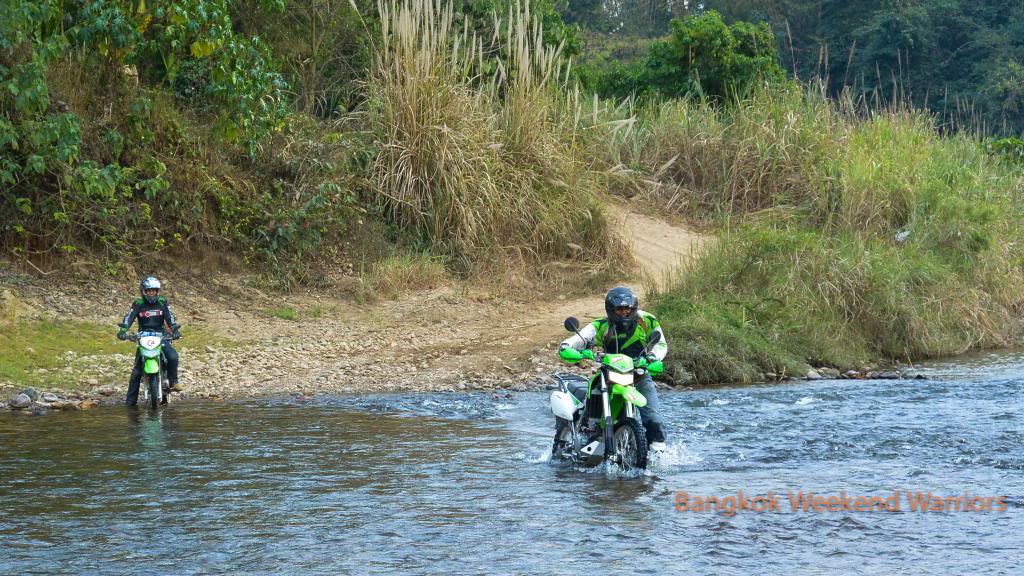 K. Montri's turn.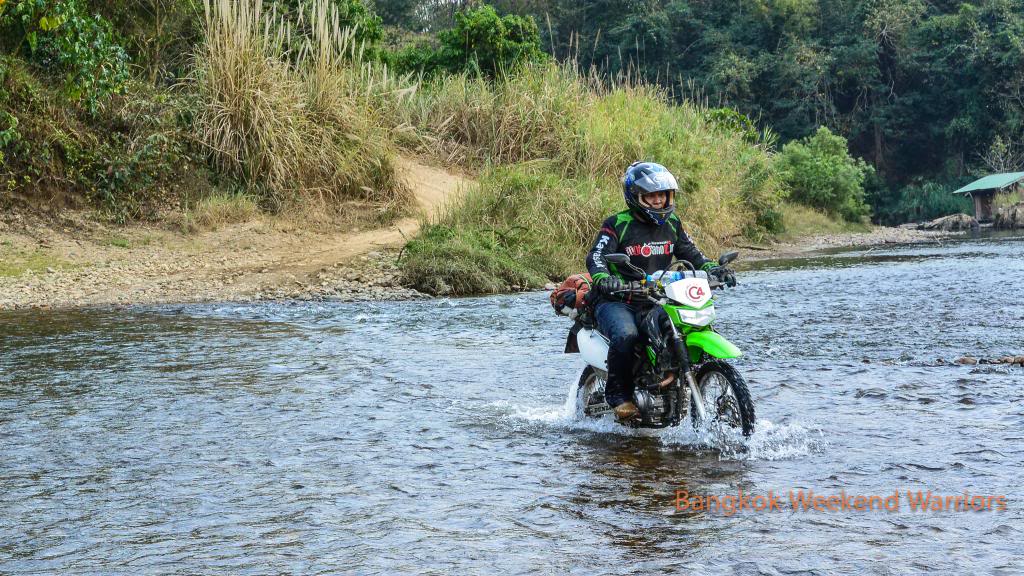 Not deep but loose rock and swift current made it fun..
The track guys having some fun on the Enduro trial..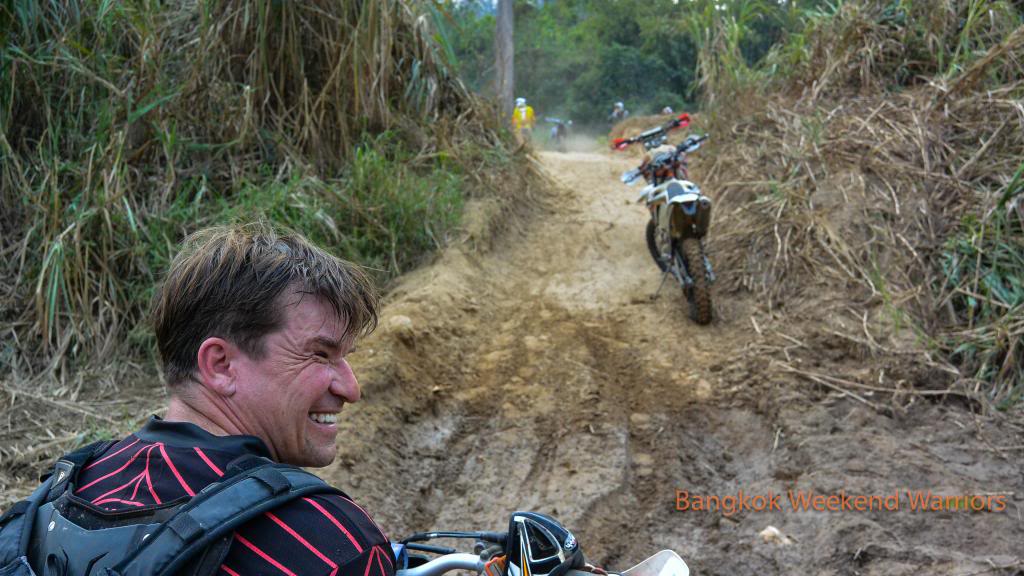 Next some lovely flowing trails to ride along up to the National Park and Ranger station.
No problem getting in at the ranger station. They were only concerned if we went all the way to Burma we would be coming back in the dark.
We agreed. As it was a late start, to turn off about 1/3 of the way in and continue on with the original track and do the Burma border run the next day.
Burning off season in Kanchanaburi.. You can see fires burning through out the mountain's at night time
Had one eye on my bike making sure it didn't burst in the flames.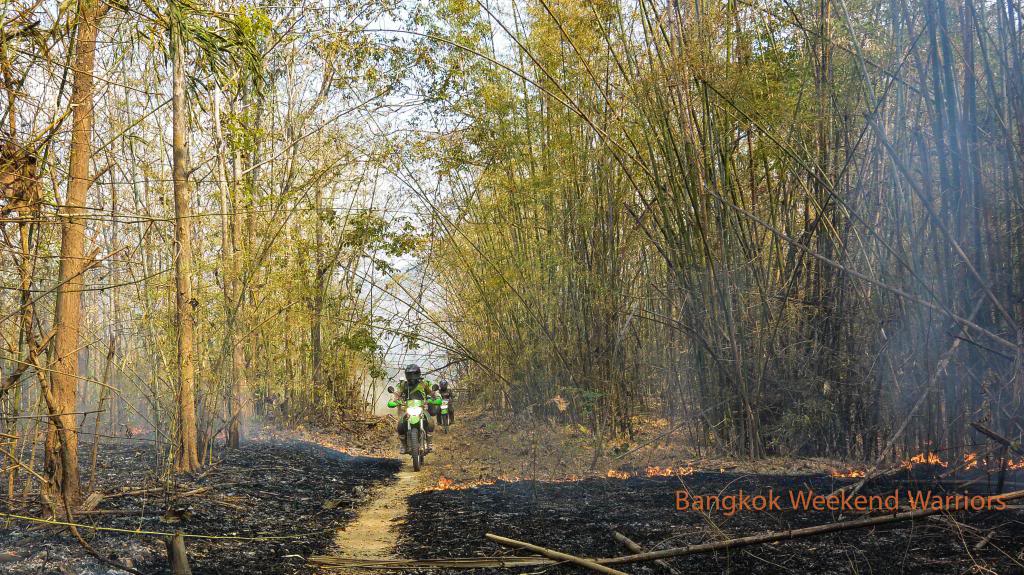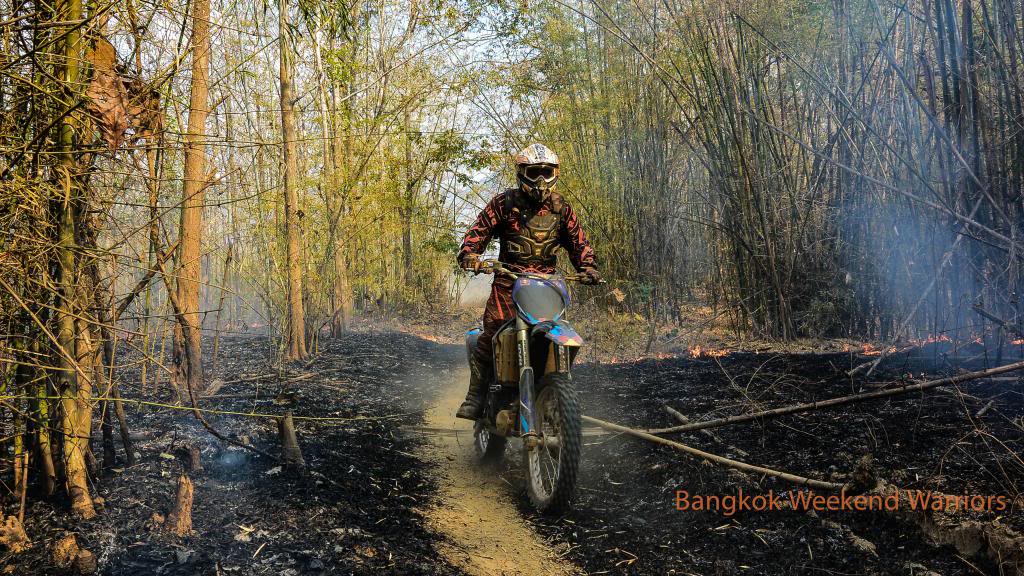 After doing a big loop around. Time to head back to Baan Ricky.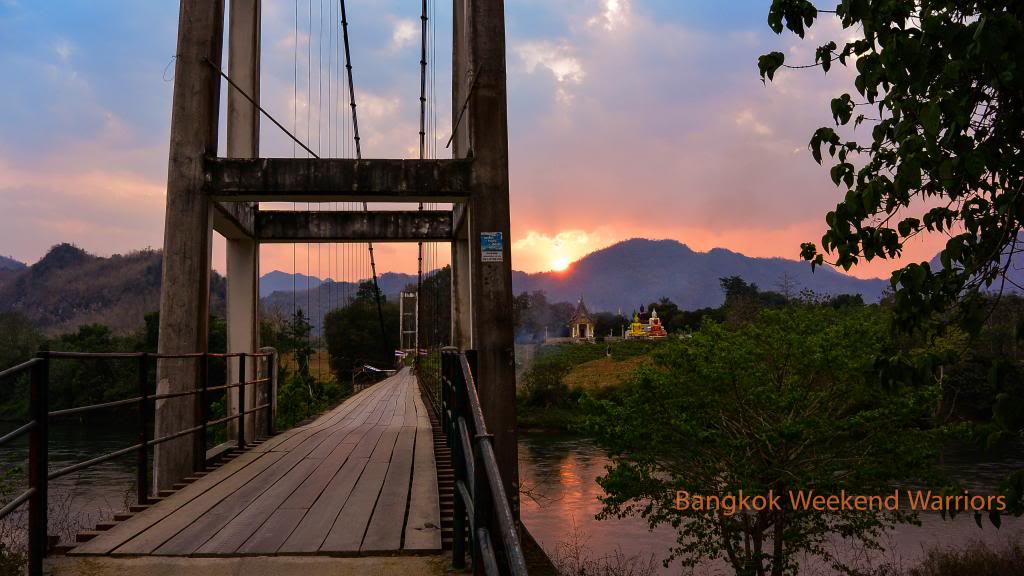 We made it back just on sunset.. A bit of an adventure to get through the final few KM.
At Hell Fire Pass and Hintock Camping area they have put up gates across the road.. Not so good if you come all that way and need to get out.
Have dirt bike.. will find a way through.. Back we go and over the drain and through the bush and drop down on the other side of the gate…
Then back for a great dinner at Baan Ricky.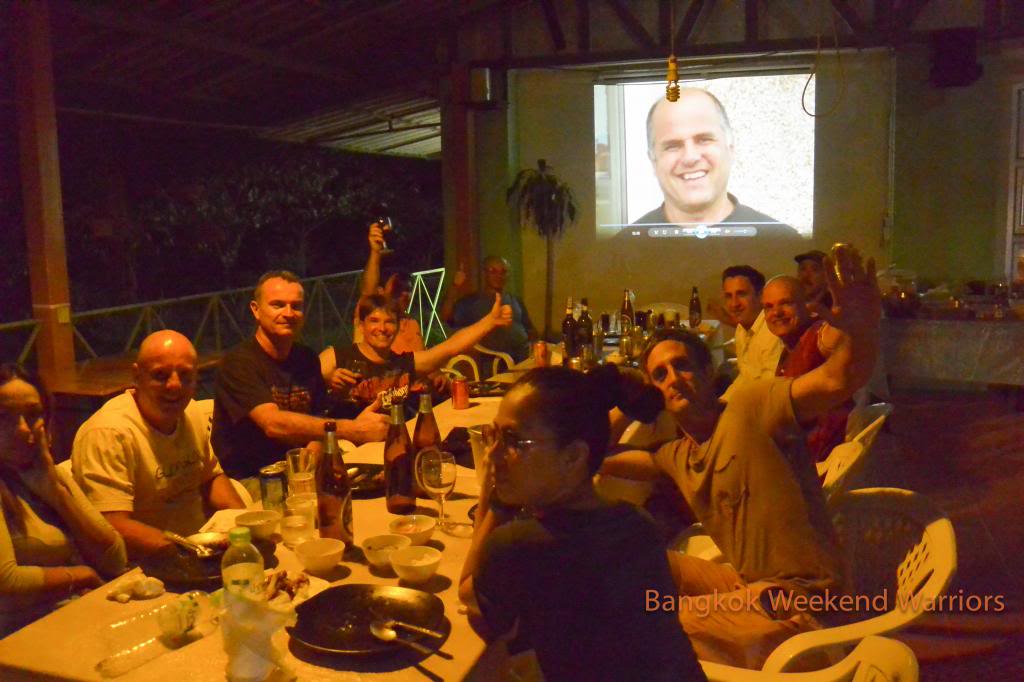 Day 2 and 3 to follow..
If any other riders want to add pics or events to this thread.. Please go ahead.
Cheers
Brian
PS.. Not so many pics this ride.. These Pattaya guys ride fast…….