Woohoo! FINALLY got my new Arrow exhaust and installed her last night in my living room.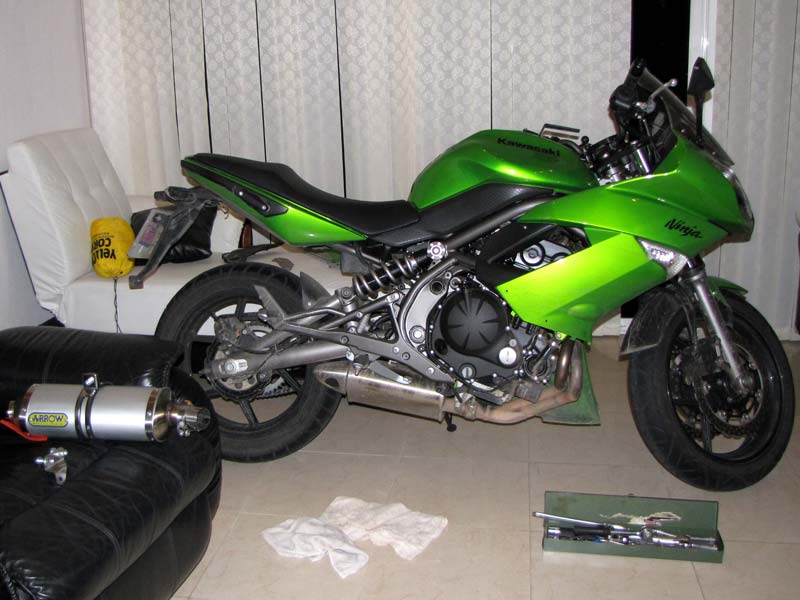 Amazingly easy to install, cuts 4.6Kg off the bike, and according to Arrow it adds 3Hp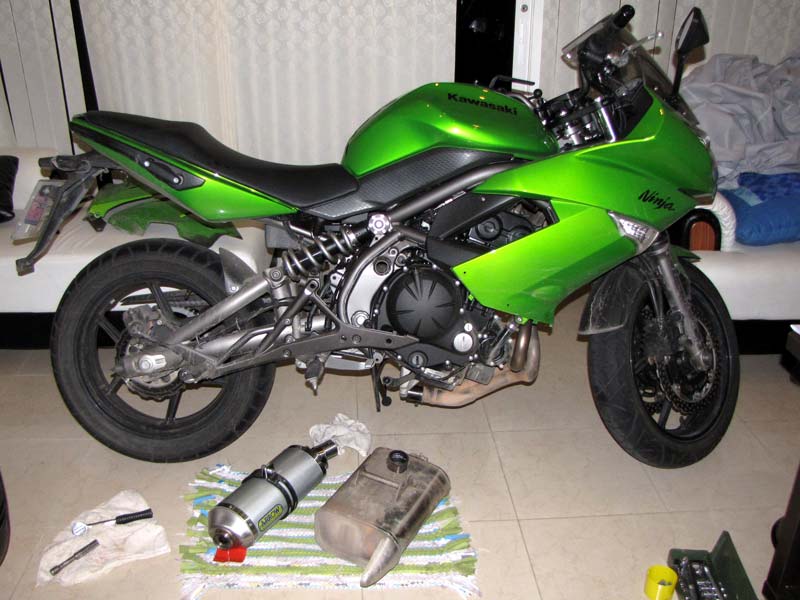 This first vid is with the exhaust baffle in:
And here it is again with the baffle removed:
RIDE ON!
Tony