Sep 19, 2006
2,285
271
83
My Good Friends asked me to go for an ATV Ride to look over Our Old Farm in New Zealand so Why Not. Ray Nicklin a Local Farmer whom I have known all My Life offered Me one of His ATV, Two of My Best Mates Lloyd Tolhopf and Dean Carter joined on there own ATV. The Honda Ray gave Me was Brand New and only had 150kms on the Clock, Beautiful. Ray rode His 2nd ATV which was the Same Honda Model but a bit Older! We all meet up at Rays House.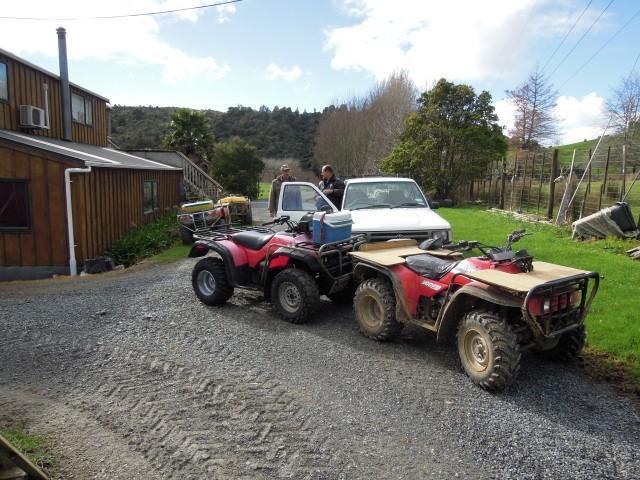 We rode up through the back of Ray's Farm into the Forestry Block which was once My Fathers Farm! My Father Fred Rauner owned 1000 Acres which for whatever reason He decided to sell when I was still at School. So that was My destiny forever changed and probably one of the Reasons I now Live in Thailand? I had No real Future Plans or Money so Worked wherever i could to get By until I ended up here!!!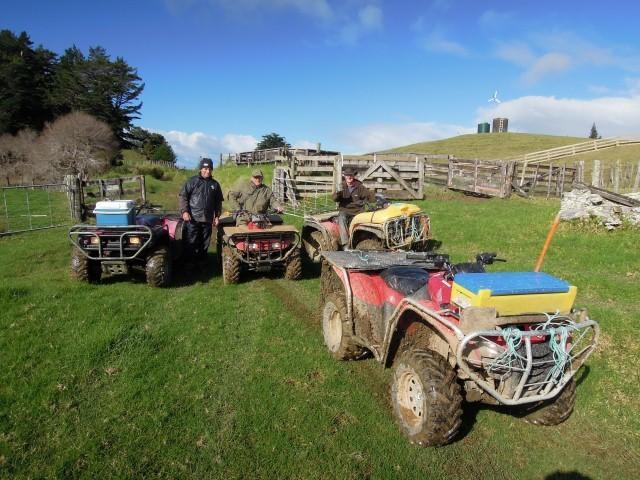 Our Old Farm was all planted in Pine Trees and now after all these Years they were being Logged so We had to do the Ride in the Weekend when the Loggers weren't Working!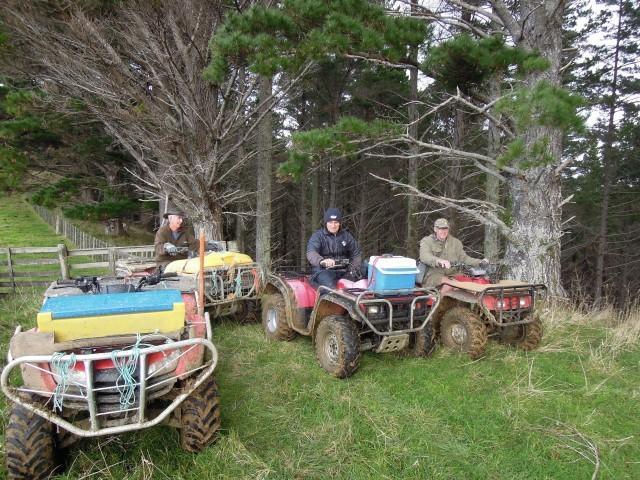 We stopped off to take a look at this Old Shanty.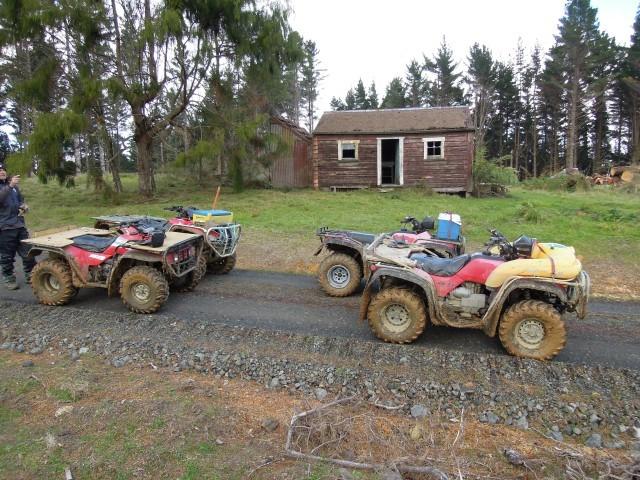 This Old Building is on it's last legs as Time and the Weather has taken it's Toll. This was once the Shanty ( House ) where My Great Uncle John Rauner Lived up until He died at which Time My Father inherited His Farm. From a Young Age We had some Fantastic Nights Camping up here with Mates from Neighbouring Farms. Once We had Motorbikes We used to Ride up here and Party all Night! Great Times and memories!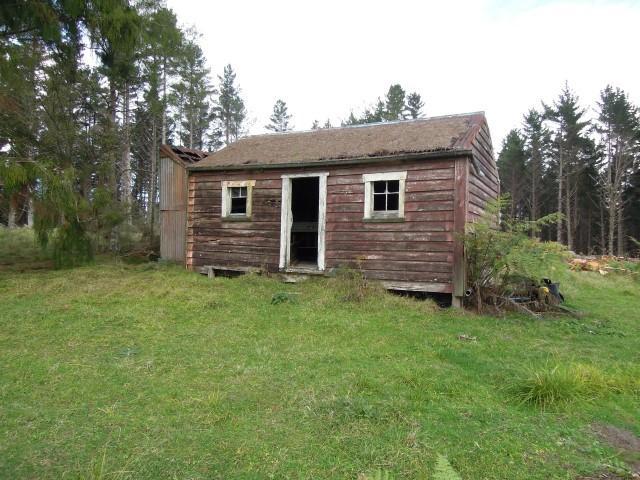 We meet a Couple of Mates up here and one is actually Working for Hansen Logging who are working the Pines.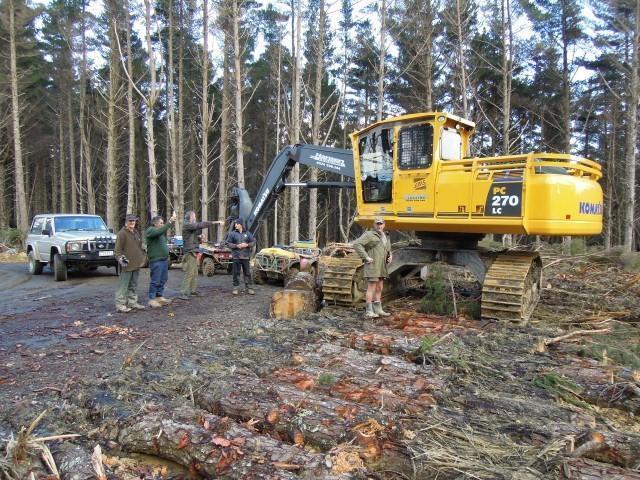 He drives this Komatsu Machine. This Grapple can Lift Entire Trees and move them around No Problem!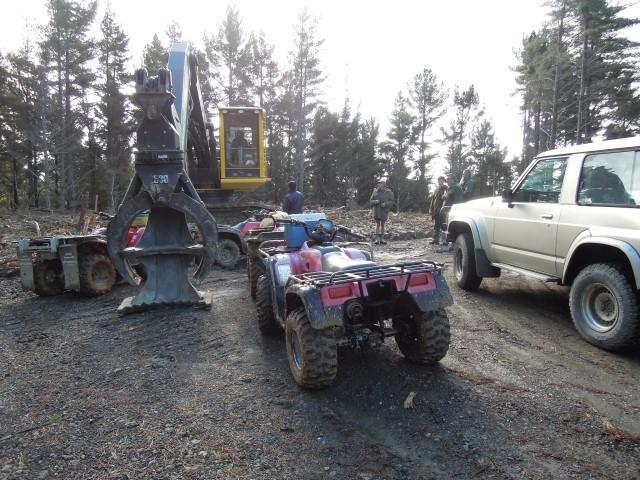 Came across this Pine Tree that had been Struck by Lightening very recently! It Stripped a line of Bark from the Top to the Bottom of the Tree then blew a Hole in the Ground at the Base of it! Incredible Power!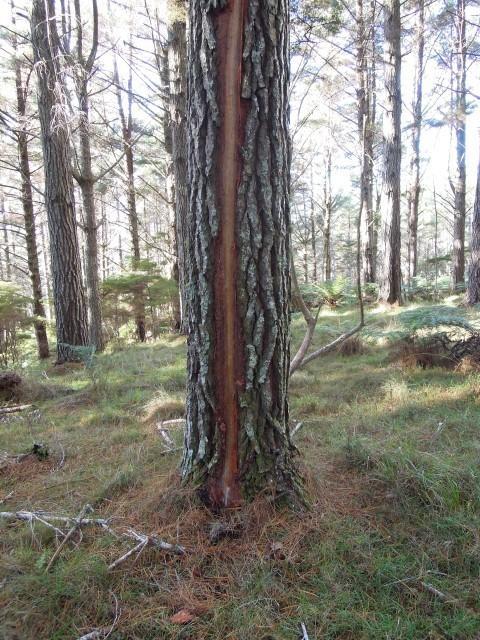 Hansen Logging have a couple of these Big Line Haulers for Dragging the Logs out from the Valleys etc! What I thought was pretty neat these original Haulers were Made on top of The Track Gear of an Old World War 2 Sherman Tank! The Replacements are now built on Digger Bases due to their availability. Impressive!
One of My Uncles Drove a Sherman Tank during the War in Africa and Italy so it meant a bit to Me!
To See these things Work is pretty Cool, You would be Surprised what they can Lift! They can Rip a Tree out of the Ground Roots and All! Their Guide Ropes are Anchored to Tree Stumps and other Bulldozers.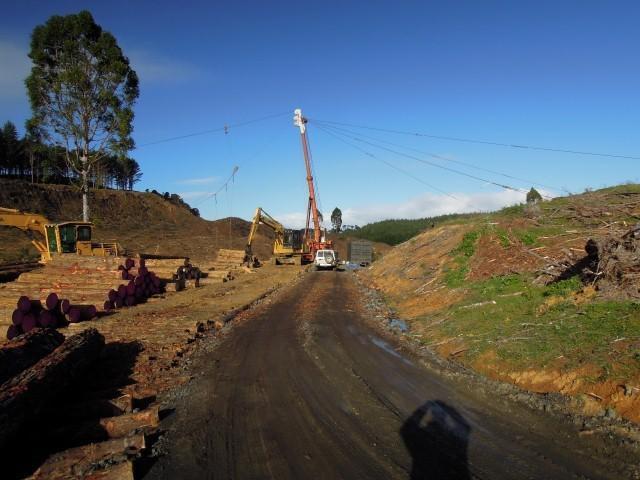 This is a View looking down through Our Old Farm where they have already Logged.
Logging in Progress.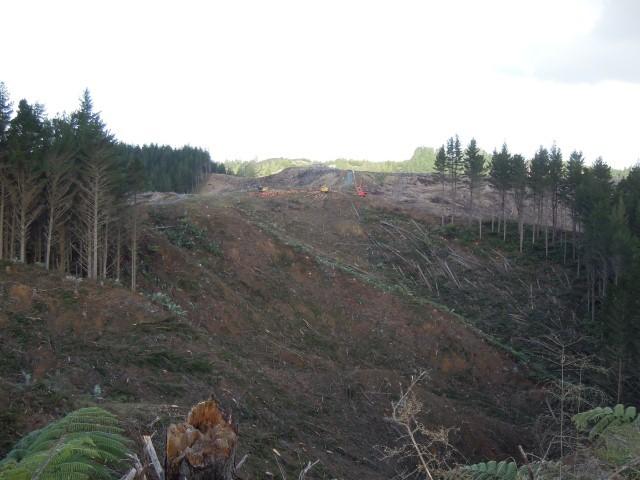 Dean & Ray.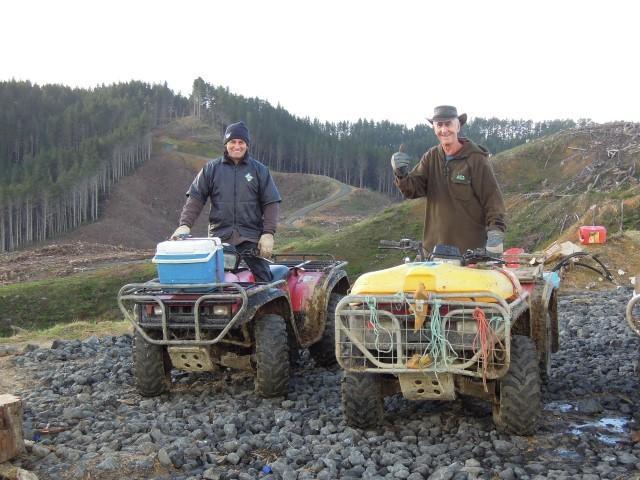 Another View of Our Old Farm.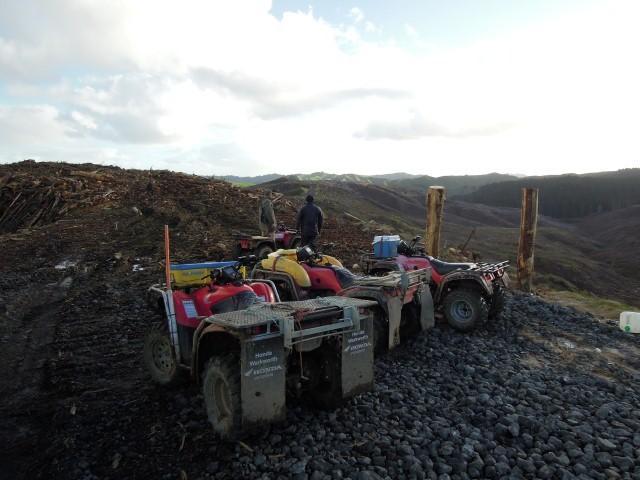 A Rainbow showed over the Old Airstrip! Unfortunately No Gold Was Found!!!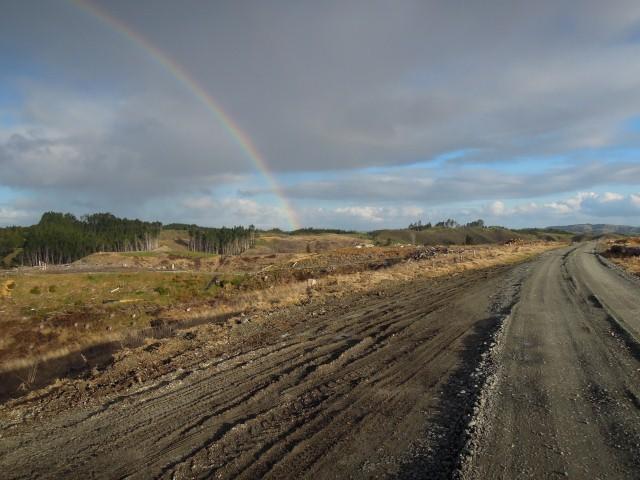 Lloyld & Dean Look down over Ray Nicklin's Farm.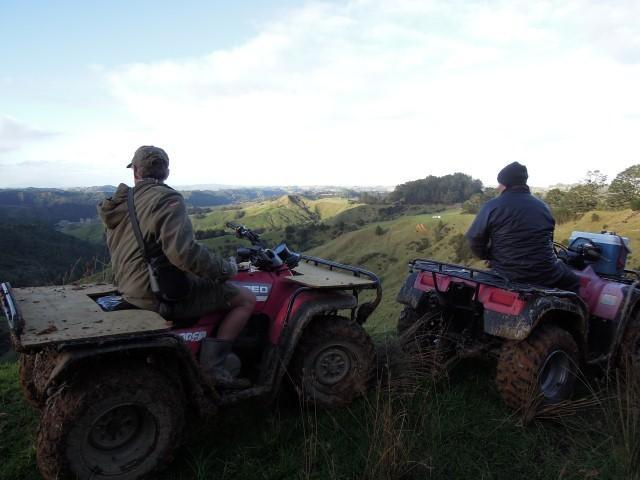 We stopped in on the Way Home to look at a small Patch of Native Kauri Trees. The entire Area had been Logged of Native Timber in the early 1900's including Our Old Farm and these particular trees were left at the time because they had Ugly Heads so not Clean Straight Timber!
So Being Ugly in this Case was an Advantage! They are still pretty Big.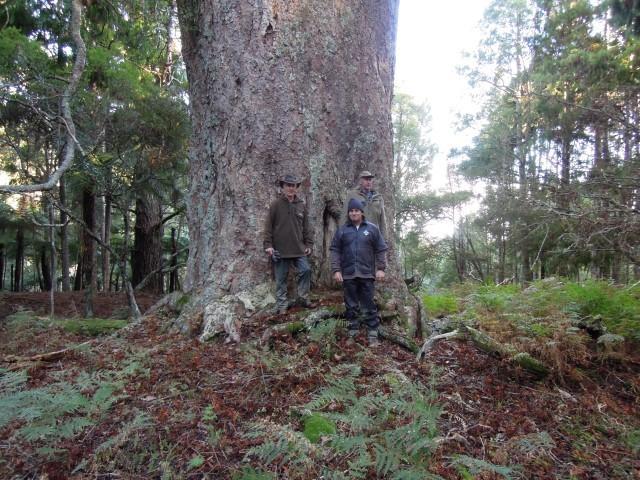 Some Serious Timber in these Trees and it is Much sort after by Boat Builders but Kauri and Most All Native Trees in New Zealand are now Protected!
Ironic how things Turn around through History! My Ancestors Cleared the Land so Our Generation could cover it in Trees again! Such is Progress! Or is it? I have No regrets how My Life Turned out and spent an Amazing Childhood and Youth growing up and Exploring all this Land so it was Great to go back for a Look again. Top Stuff so Thanks to My Mates!
Hope You enjoyed this little Report and a Piece of History!
Cheers Ian.