Bangkok to Hua Hin Without Using a Bridge!
Getting out of Bangkok towards Hua Hin is a pain because bikes are not allowed to use most of the bridges so you have to go miles out of your way.
Looking at the map, though, I noticed a ferry marked quite close to where I live in On Nut. You can just about see the blue dotted line going perfectly horizontal at the end of the 3113. You can probably see it better here:
http://maps.google.com/maps?key=ABQIAAAAYfkI1wba3fWatjvJWS2V1xTIQ-froPE87iVbmQGC12lPfCIjwBS-ALPkvDiegk5jSoxgsfqg-FuBmw&ie=UTF8&ll=13.663335,100.50868&spn=0.06055,0.11467&z=14&om=1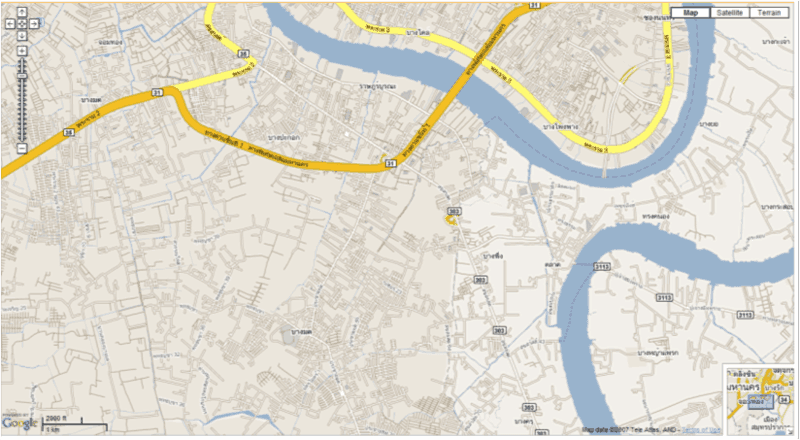 You can get to the ferry by going down Sukhumvit 50 (Tesco Lotus, On Nut) and turning left at the tee-junction onto the 3114. Careful if you go early, though, as it is one-way against you till 0900 to ease rush hour traffic. The 3114 is vaguely interesting as it is the dock road and takes you past a bit of industry and the odd naval ship.
The second traffic lights you come to allow you to turn right onto the 3113 (clearly signposted). This road is still quite industrial and you will see at least one place restoring big bikes if you look to the right. At the end of the 3113 is a slip road to a perfectly servicable bridge. You are not allowed on it, though, so carry on to the end of the road where the ferry awaits you.
I've used the ferry once in each direction and both times I only had to wait about 10 mins for it to leave. The cost is 10B and Farrangs inexplicably pay the same as Thais.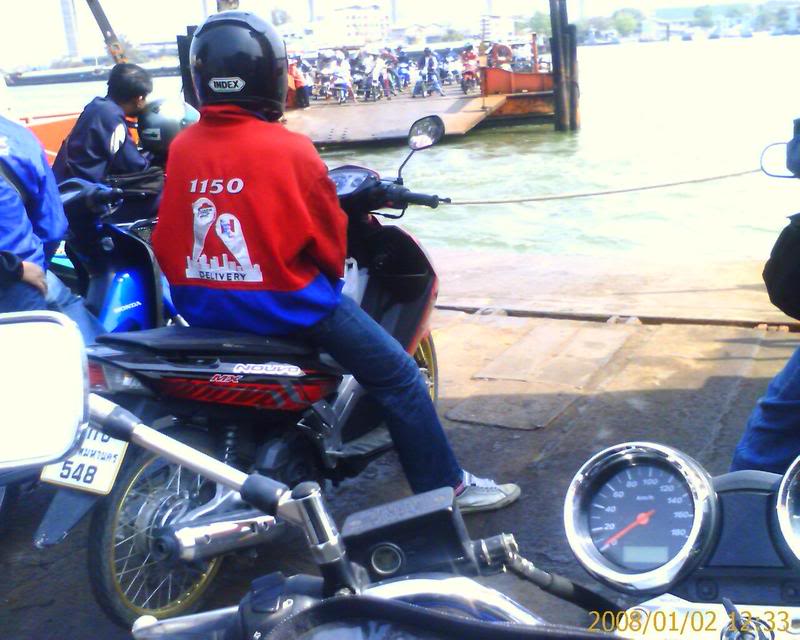 It only takes a few minutes to cross the river then you need to head for the road to Hua Hin. It's best to follow the bulk of the other bikes as they leave the ferry as they will be heading for the main road. Don't bother heading for the 9, which you will be able to see in the distance to your left. Instead, keep Bangkok to your right and head for the 35.
Congratulations! You are now on a pretty direct road to Hua Hin. Going this way instead of battling along Rama IV and over the bridge (that bikes ARE allowed to use) I knocked an hour off my normal journey time.
In the photo you can see the ferry that I am on and another one carrying bikes in the opposite direction. The speedo to the bottom right is on the GSX1400 I have just bought. The scale goes to 180kmh, the needle goes further!
There are ferry details here:
http://2bangkok.com/ferries.shtml
Happy New Year,
Dave