SSR III Iron Butt! Wow what a ride!
Kawasaki ER6n, Triumph Tiger, Yamaha FZ1 and Yamaha R1
Day 1:
Bangkok to Petchabun to Lom Sak to Nakhon Tai to Dan Sai to Loei to Chiang Khan to Nong Khai! 897km!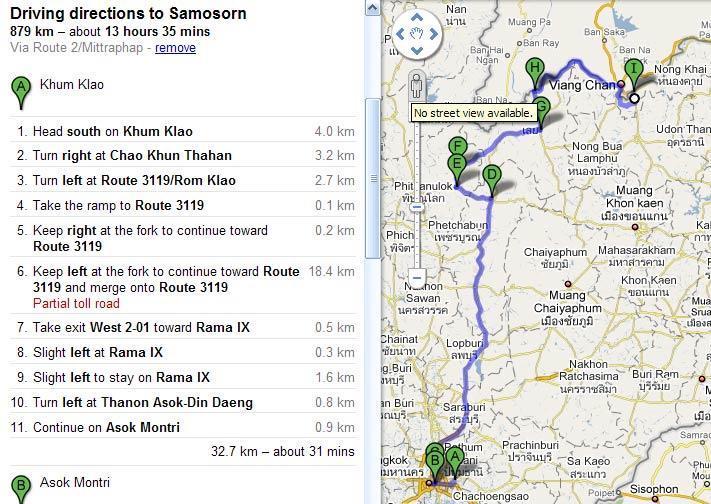 Link:
http://maps.google.com/maps?f=d&source=s_d&saddr=Khum+Klao&daddr=Asok+Montri+to:Ratchadaphisek+to:Route+12+to:Route+2013+to:Route+2013+to:Route+201+to:Route+201+to:17.82355,102.756157+to:Samosorn&hl=en&geocode=FRBj0gAd3skBBg%3BFdes0QAdNHT-BQ%3BFXQI0wAdBHD-BQ%3BFS_d_wAd8N8HBg%3BFaa0AQEdshUCBg%3BFR5qBAEdnj4CBg%3BFQnVCgEdEycQBg%3BFWwDEQEdoRgPBg%3B%3BFc_XEAEdtLkfBg&mra=dpe&mrcr=7&mrsp=8&sz=12&via=8&sll=17.852637,102.616425&sspn=0.156206,0.308647&ie=UTF8&ll=15.337167,104.919434&spn=7.094496,9.876709&z=7
Awesome ride, but by the end of it I was shattered! Original plan had been to ride Bangkok to Loei. I rode hard all the way to Loei and really didn't pace myself for any additional distance. Loei to Nong Khai was an extra 250km that I had not planned on!
Day two plus video and pictures coming soon!
Happy Trails!
Tony