Gary, Ian and myself recently completed a 3 day/2 night Cardamon trip on DRZ400's.
Day One 11-03-2010
Sihanoukville to Osoam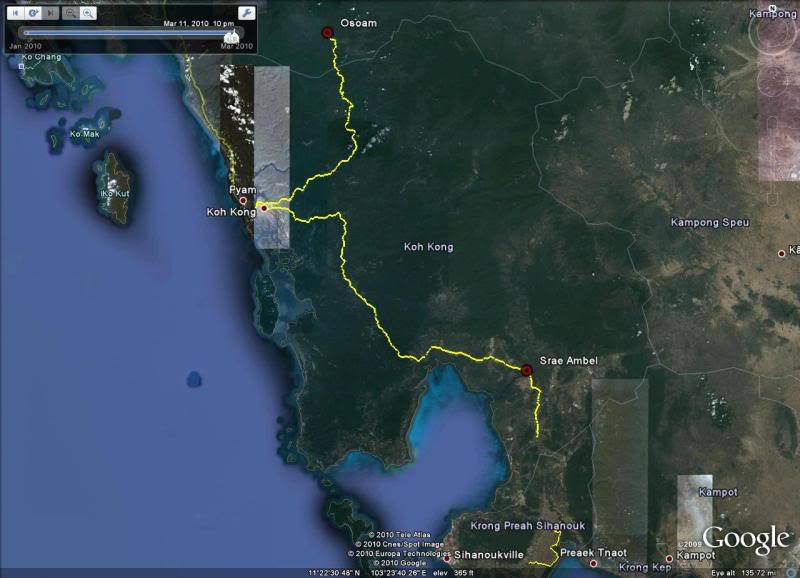 Casual morning ride on blacktop to Koh Kong via Srae Ambel. Lunch at a riverside restaurant in KK then 3 hour ride to Osoam. Leaving for Osoam at 2pm was a good move as we were riding in the shade for a large part of the trip. River crossings were only a few inches deep. Track conditions were dry and easy on a dirtbike.
Hardly any traffic with military guys posted along the track, usually near river crossings. According to a local NGO, around 120 cubic meter per day of illegally cut wood is being trucked out at night. Presumably the military are controlling this.
Fortunately they're not interested in crazy barangs on dirtbikes.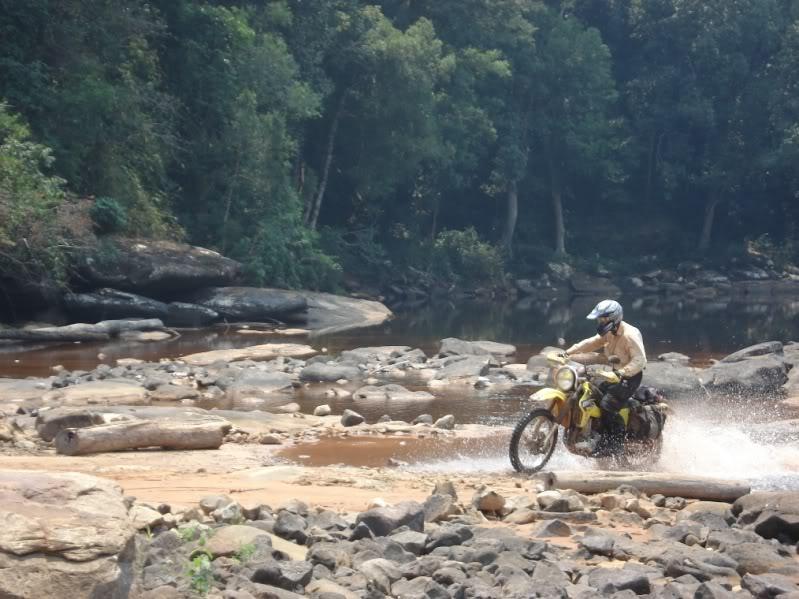 I'm wondering if this wooden bridge was the one in the youtube vid from Bards group ?
Btw, the bridge is not required this time of year.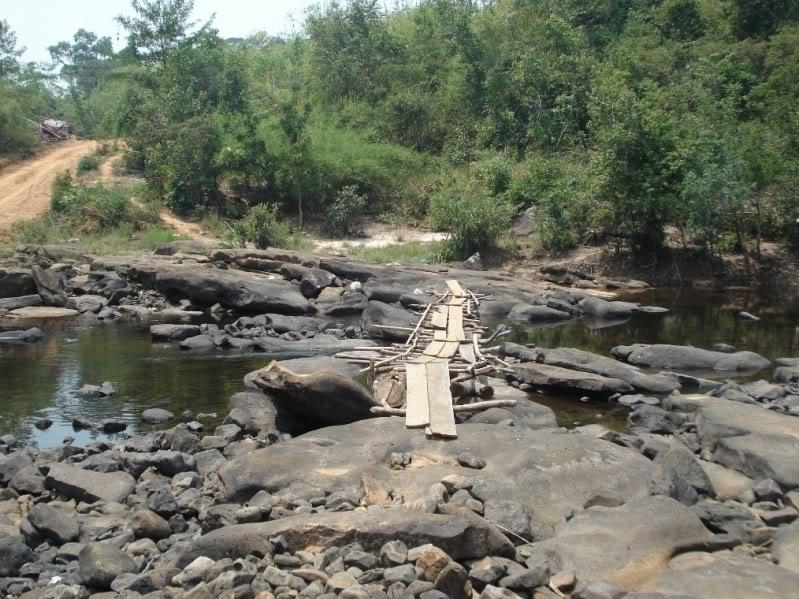 Overnight in GH at Osoam. $5 per room with good mattresses and Mozzy nets. Spicy beef seems to be the specialty. Surprisingly cool at night, hence we didn't depart until 9am whilst waiting for it to warm up.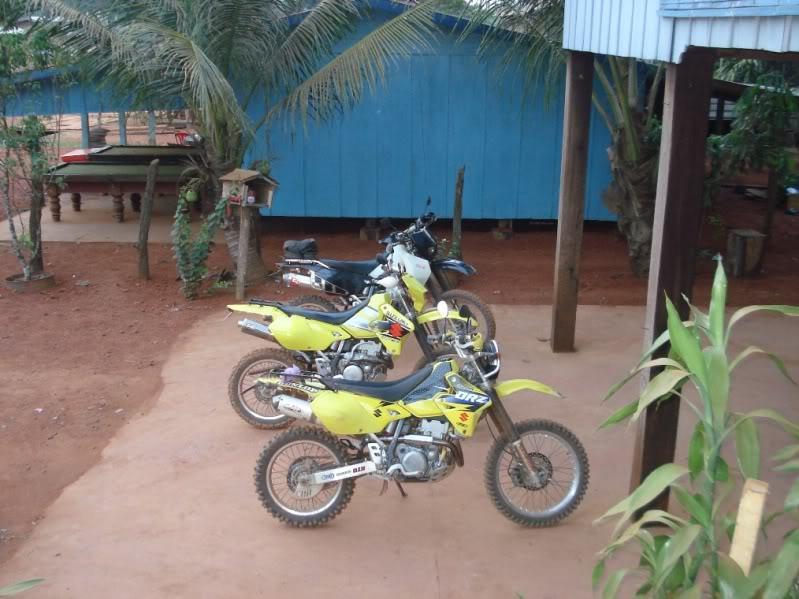 Day 2 12-03-2010
Osoam back to KK via Waterfall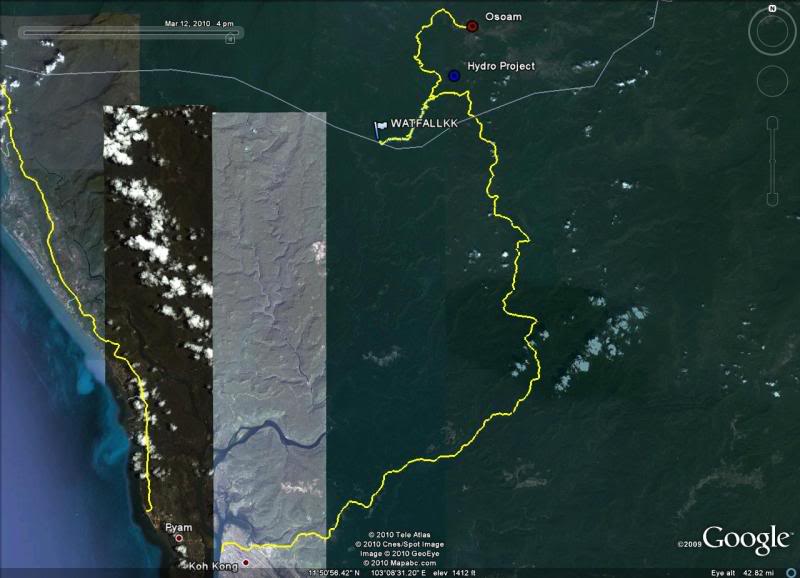 Impressive 60meter ? waterfall near Hydro project but reduced to a trickle this time of year.
For scale, Gary is faintly visible in both pics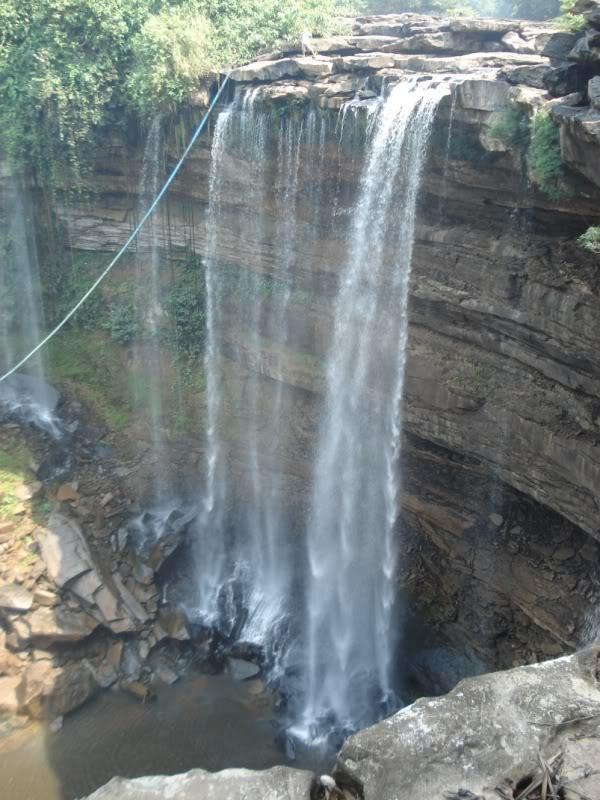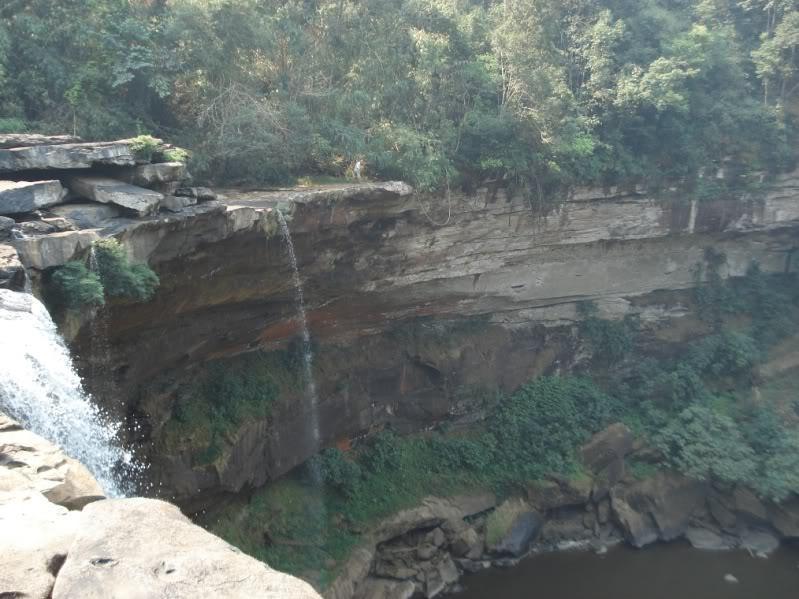 Day 3 13-03-2010
Koh Kong to Srae Ambel-Sihanoukville via old Smugglers Trail
The trail turns off route 48 a few K's after the first bridge coming from KK. Its a good laterite road up to Ruessei Chrum.
Where the track heads South after Ruessei Chrum, there is an approx 40km section of single track and steep rocky decents. Its best to approach this heading Sth as the steep rocky sections are quite difficult to ascend coming from the opposite direction. There are also several rickety wooden bridges along the way where the locals ask for 2000 riel ($0.50) per bike for bridge maintenance.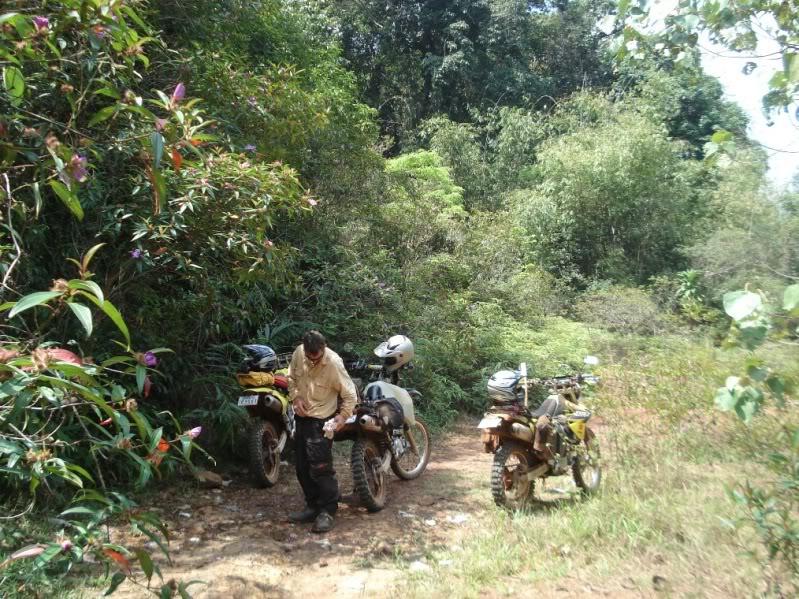 Ian on smugglers trail
There is one ferry crossing, they asked 5000 riel ($1.25) per bike but accepted $1.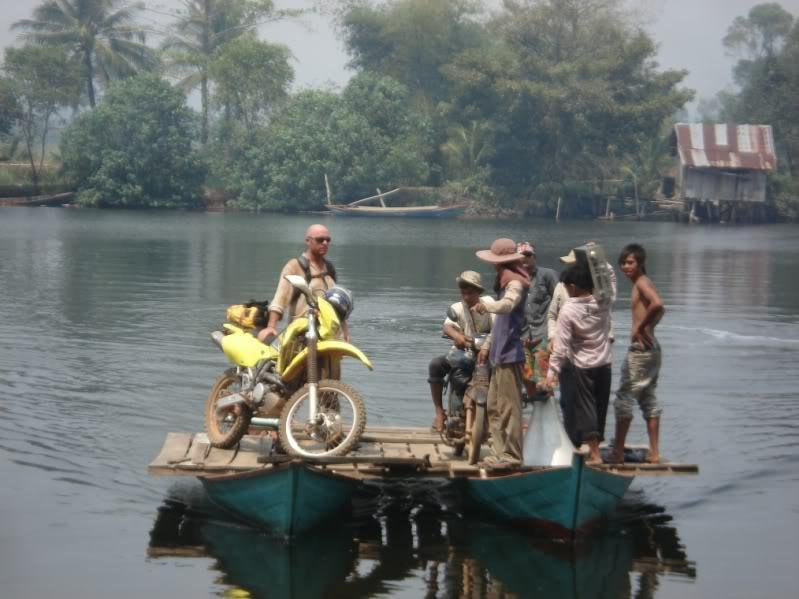 Gary crossing river
It took 6 hrs from Koh Kong to Tcepat and we were all pretty satisfied after that.
Best time for this track would be late Jan early Feb when its not too hot and the river crossings are low. I normally go solo on my offroad trips but wouldn't do the smugglers track alone.
I have garmin gps tracks if anyone needs them or just wait for Auke to update the Cambodia gps map.