CHIANG KHONG
On day 1 of our recent Laos trip, we stayed at the PORTSIDE HOTEL.
Clean and comfy rooms right on the Maekong with a flat roof which doubles up as a terrace. BYO beer. 450B/night with ensuite and TV.
Run by Miss Gung who previously spent 5 years in New Zealand and is a very nice lady. As the name suggests, the hotel is near the main ferry area and can be seen from the T-junction that goes to Chiang Saen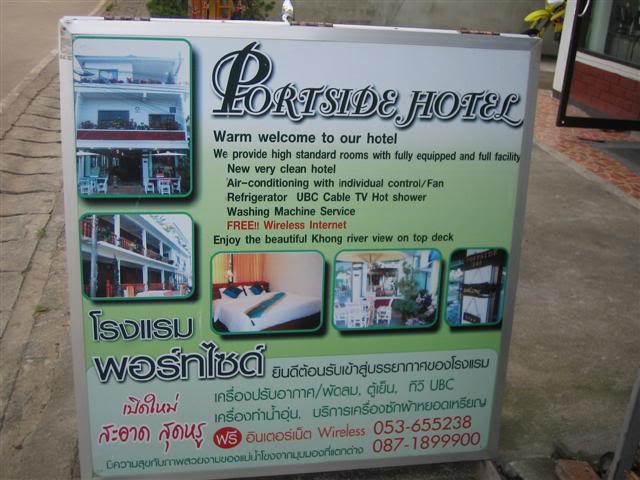 Cheers,
Pikey.