Administrator
Staff member
Jan 16, 2003
12,469
2,882
113
67
Something to do check out your fuel range & see what you can find.
A quick run southwards to Phrae & home again.
The masterplan to find out what the fuel range was on the Vstrom & the Versys.
What's that a Versys too?
Yep, Dave DKT admitted that he never knew what the fuel range was on his Versys after only owning it for several years.
Let's give a test run sometime & see what we can do then. Carry a 5-litre container on the back & see how far we can go.
I live in Chiang Khong & Dave is in DKT, just out of Phayao.
The shortest way to DK Is down R1020 to Thoeng from Chiang Khong then cut across the rural back roads.
But I opt for an easier faster route via Paradise Road R1290 & then R1063 to Chiang Rai.
It's about an hour to get to Chiang Rai & then another hour to Phayao.
All plain sailing with a bit of speed down the super most of the way.
So the "new" Vstrom gets a nice work out.
It's 111kms to the Junction of the western bypass around Chiang Rai & R1 = 1hr 8 minutes & and average speed of 98kph.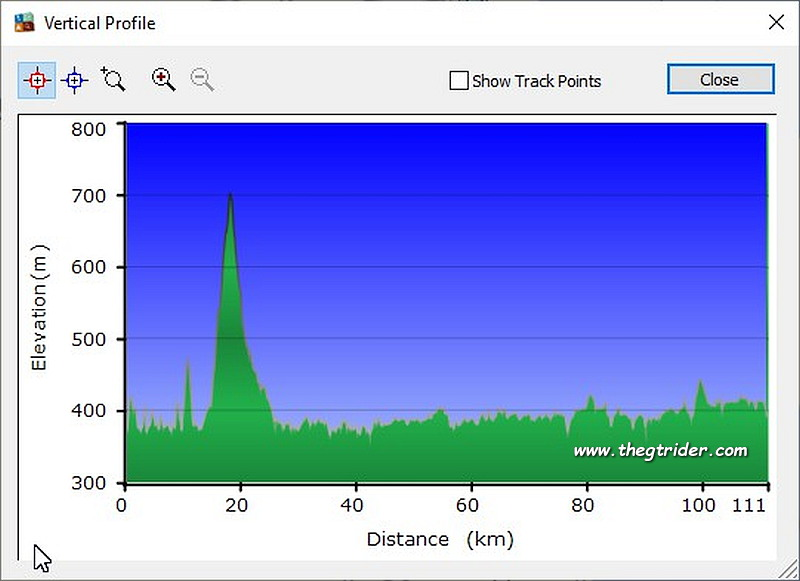 Well done I thought for morning peak hour. Departure time of 8.38am & 9.46am on R1 for the run south down R1.
Then it's straight down R1 to hook up with Dave waiting at the Esso south of Phayao.
Dave's got an extra 5 litres of 91 on his bike & off we go in the heat.
Not far down the road a sudden downpour appears out of nowhere, the temperature plummets; we are both soon drenched, & shivering along at a slow pace. Visibility is poor, it's bloody cold & the road is like ice.
A PTT pops up & the old GTR fellah dives straight into the food court for breakfast. A most welcome Duck with rice & some excelent broth does the trick.
Then it's off again, back in the heat.
R11 to Denchai comes up & the fuel light on the VStrom has been flashing for 25 on empty - zero kms left.
Magically as we near the Shell / PTT gas stations on R11, I think OK this is enough, I can conveniently duck in & fuel up, as I've got 340 kms up at a really fast pace now, and the bike stutters to a halt. 344 kms down at fast clip, with 27 kms on zero kms of fuel left. The Vstrom is good for 400 ms at a leisurely pace. I;m impressed.
Next up is Dave, he's only done a 100 odd kms since home, but let' see how far he can get later on....it will be interesting how the two bikes compare.
Way south of Lampang it's a left onto R1023 & the back way into Phrae.
There are two or three destinations marked for checking out.
Wat Salaeng
is the first one.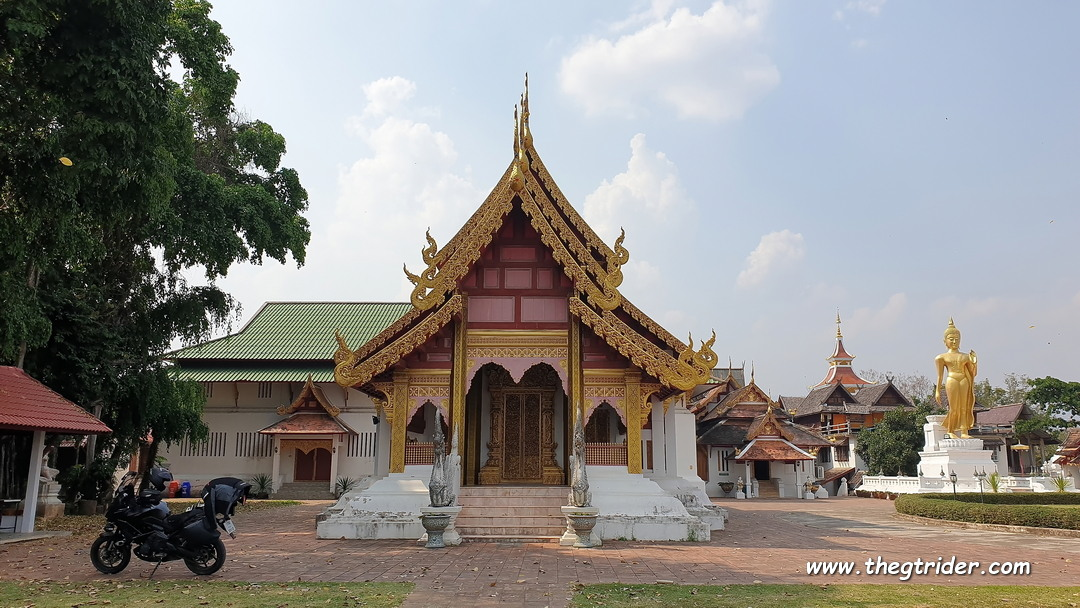 This Wat, once deserted for around 30 years, is named after a wild flower with off-white colour Dok Saleang, that was an offering to the Lord Buddha by the locals.
Phra Kru Wijitnawakarnkosol (or Kru Ba Somjit) and Phra Kru Silasangwarapirat had it renovated in 1963; and on September 30, 1984 the Ministry of Education proclaimed Wat Salaeng a temple, with some monks living there. Two years later, the temple was granted its sacred temple boundary by the king.
Wat Salaeng is now divided into two parts, an old and a new part.
The New Part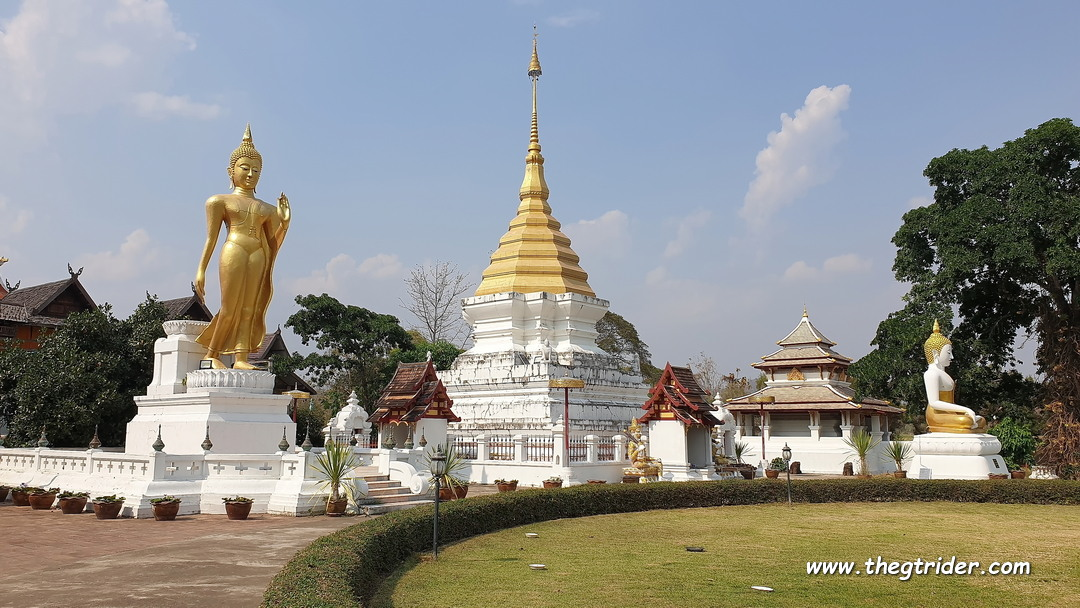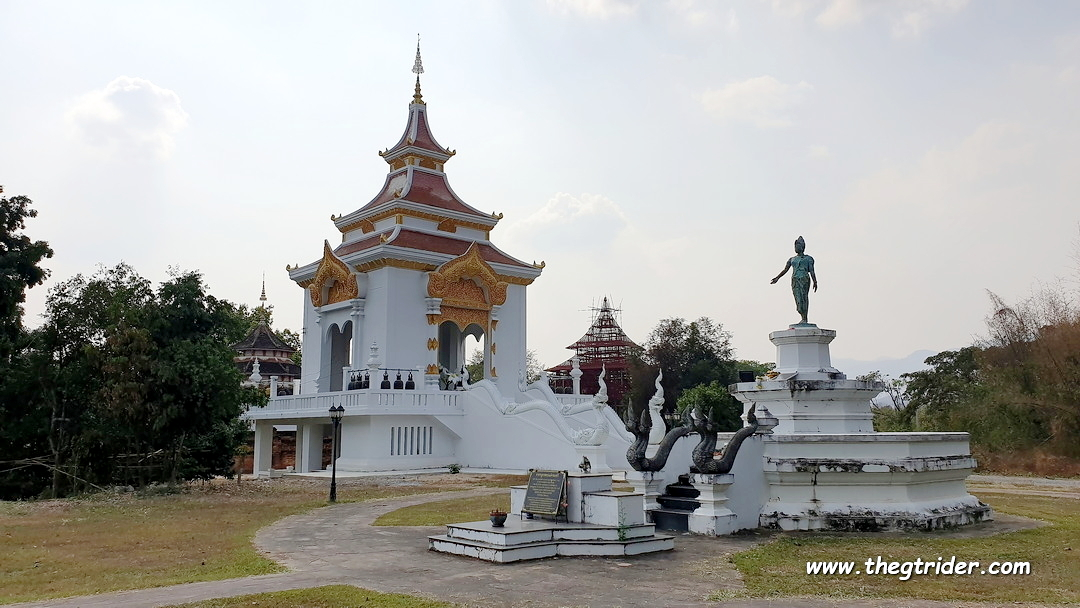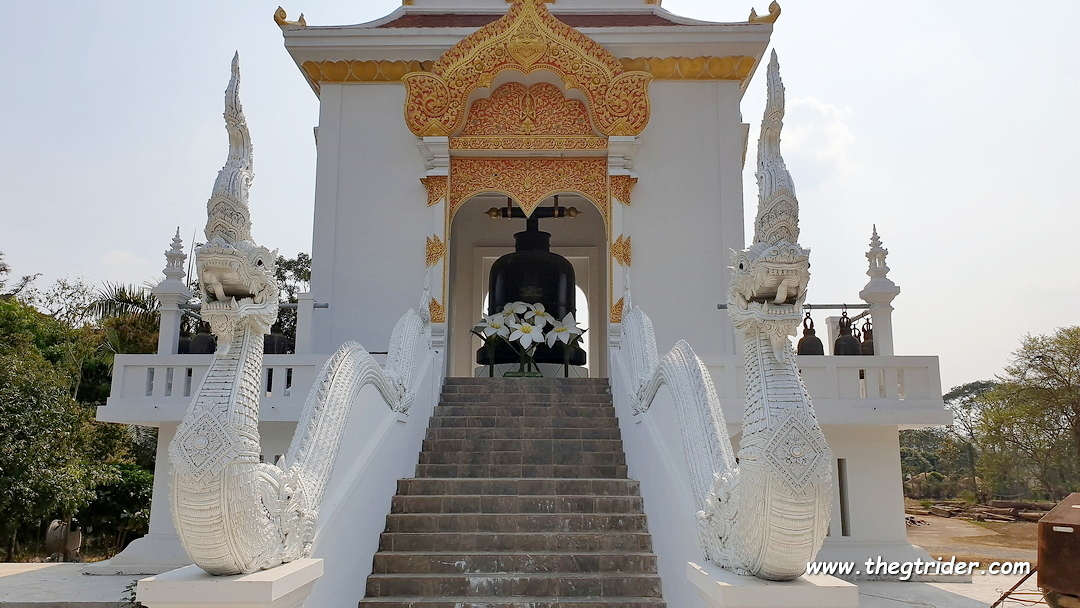 A nice sized gong.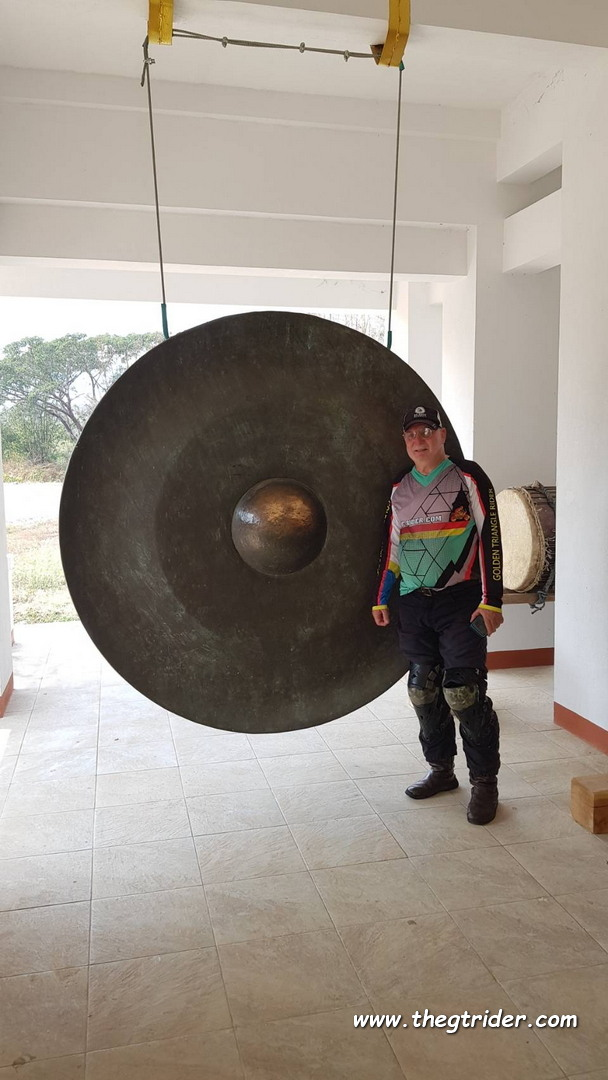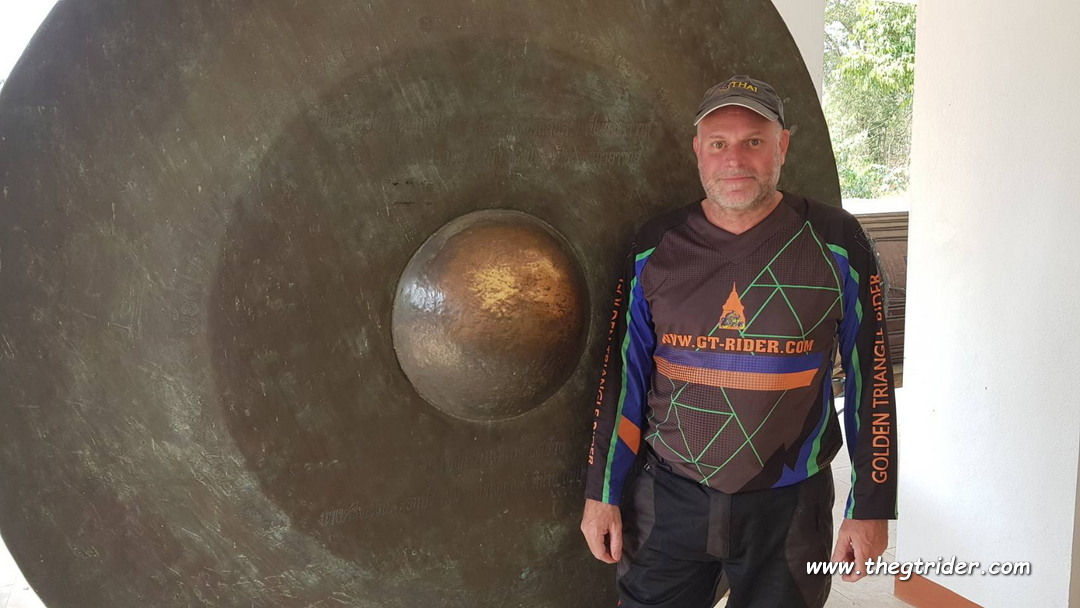 The old part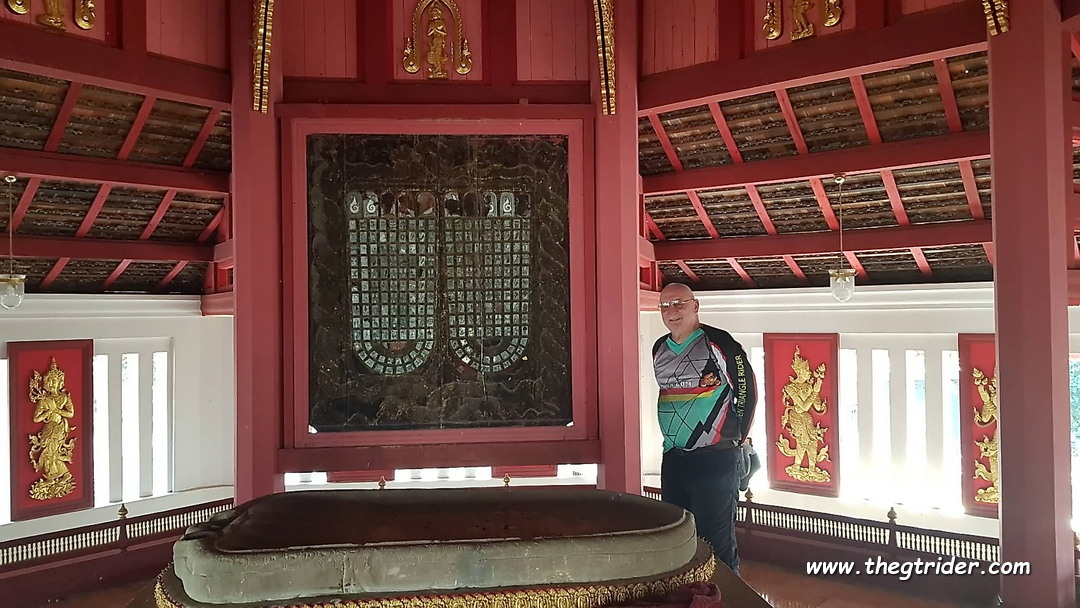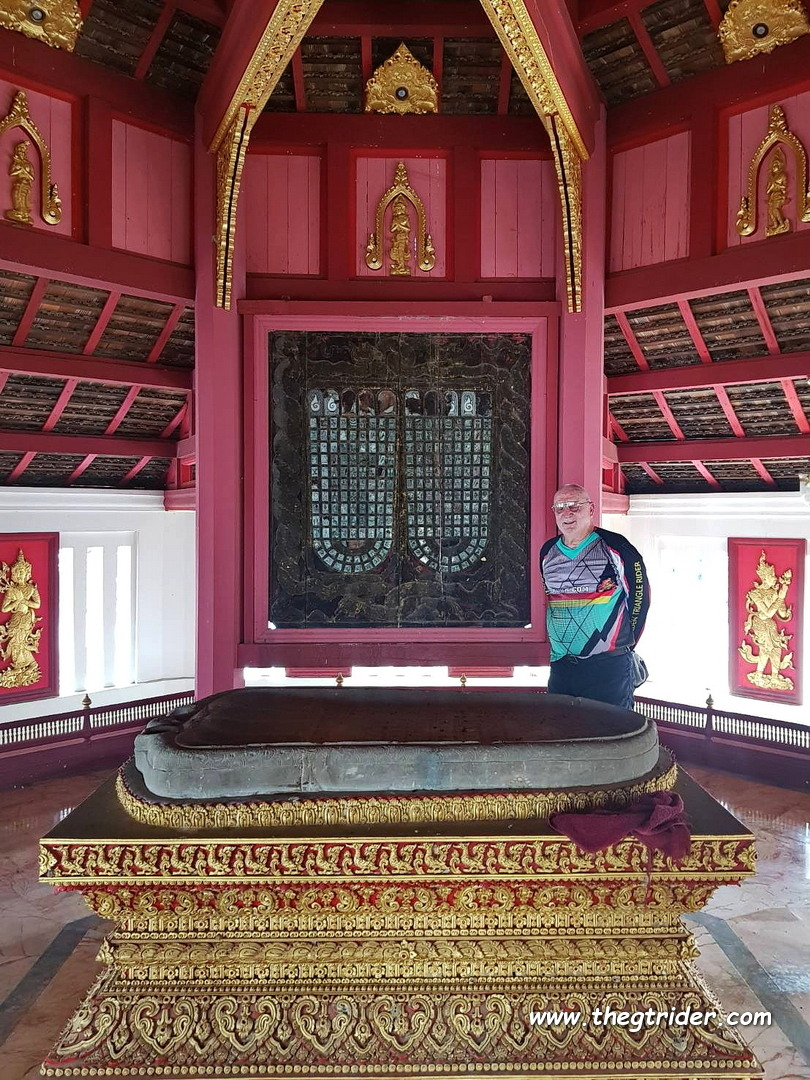 The real old section is a beautiful ubosot (ordination hall), that is almost hidden in a grove of trees adjacent to the viharn (assembly hall).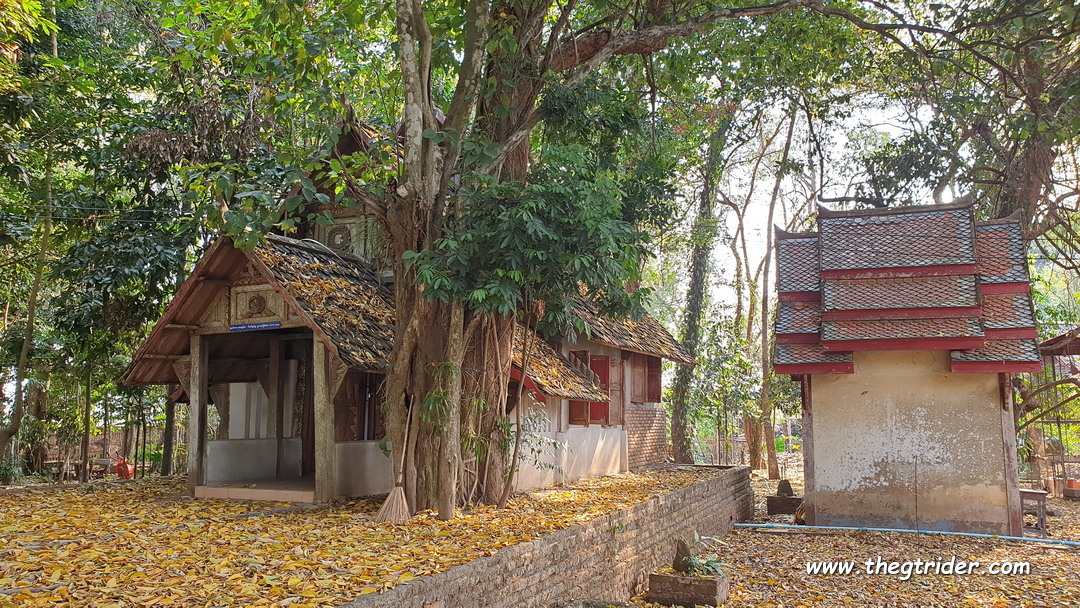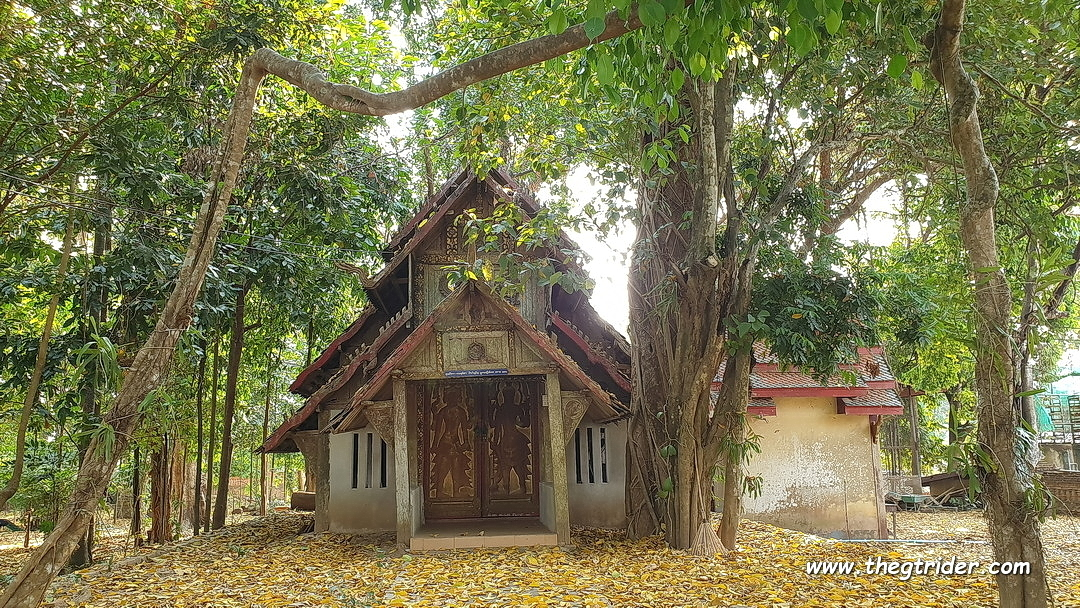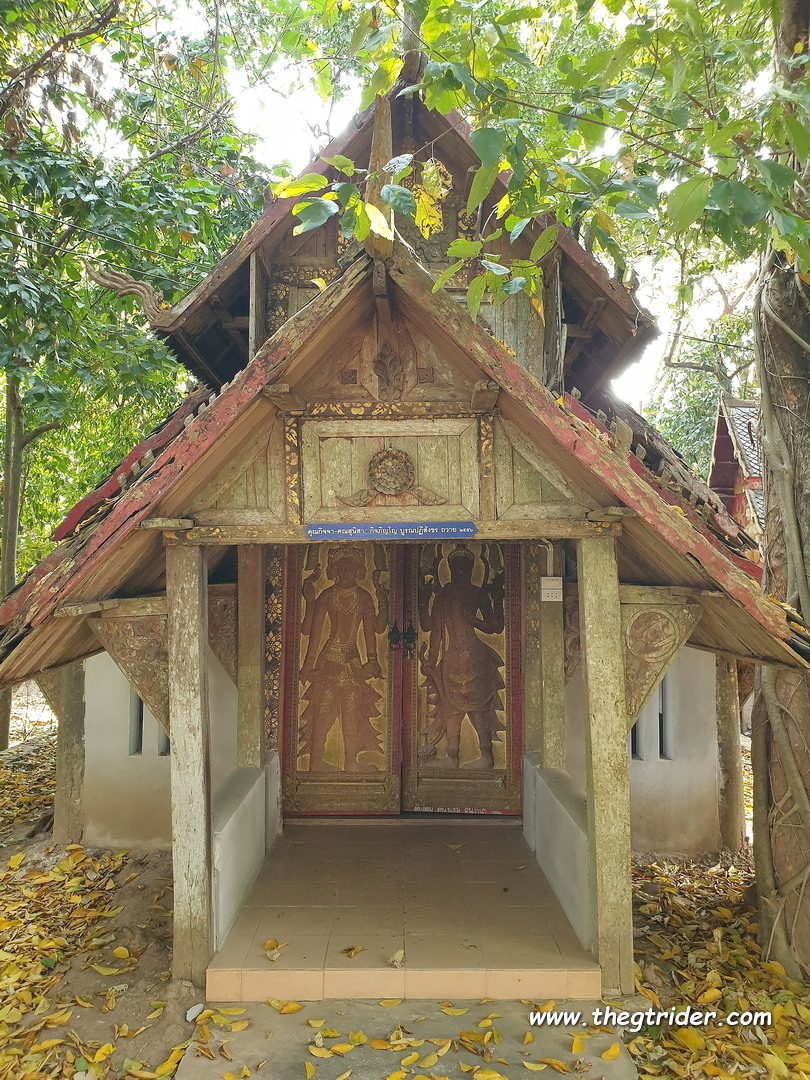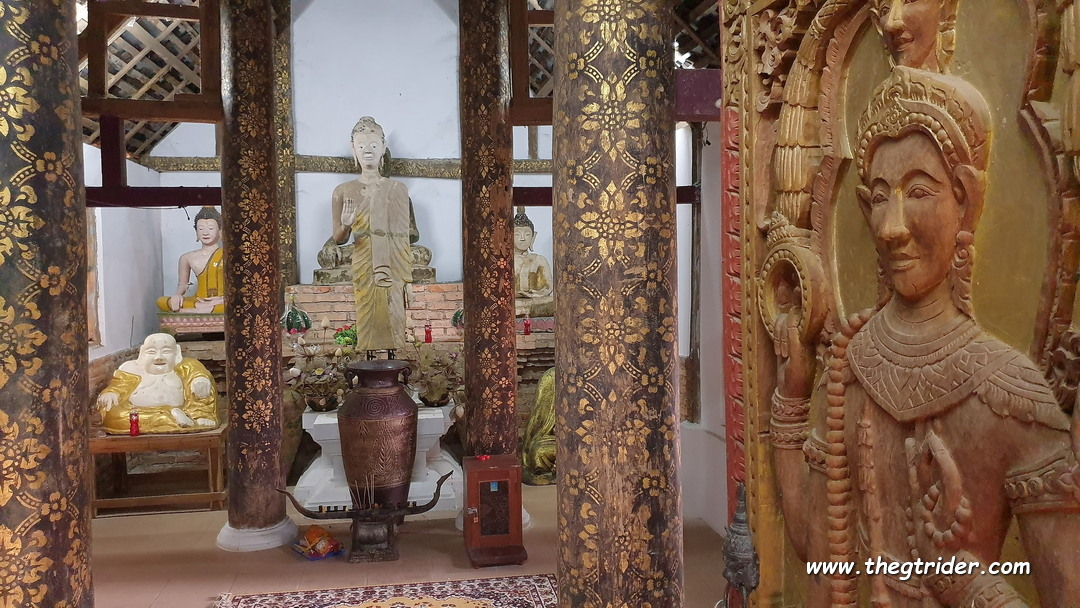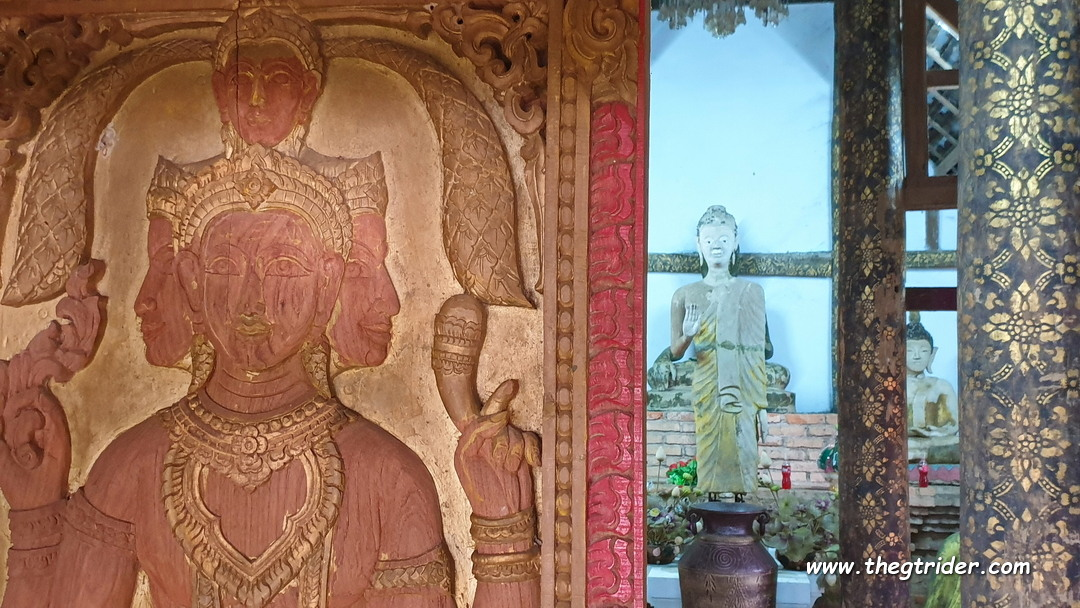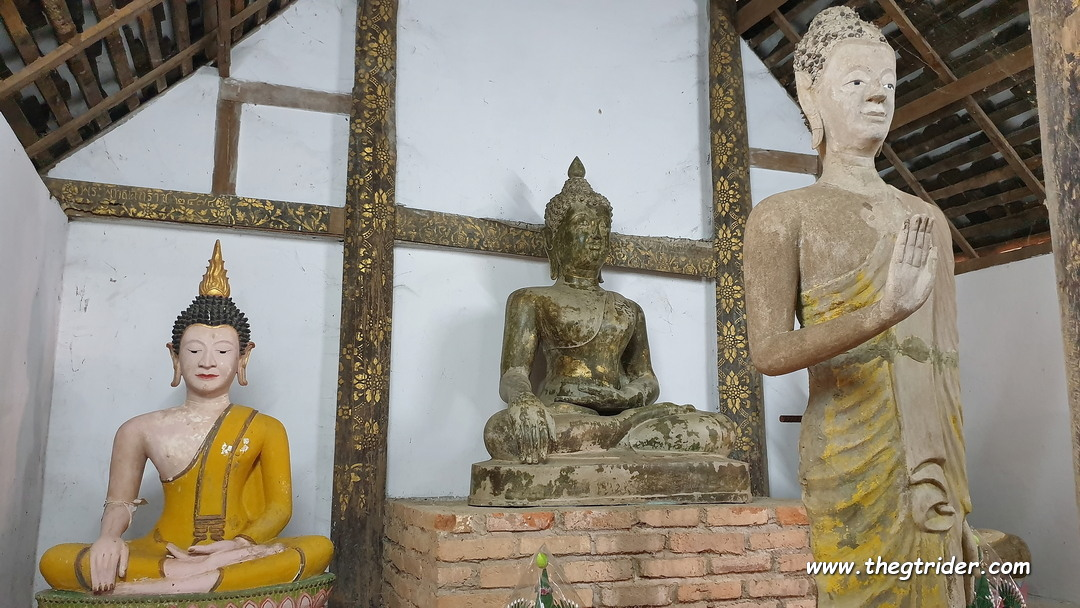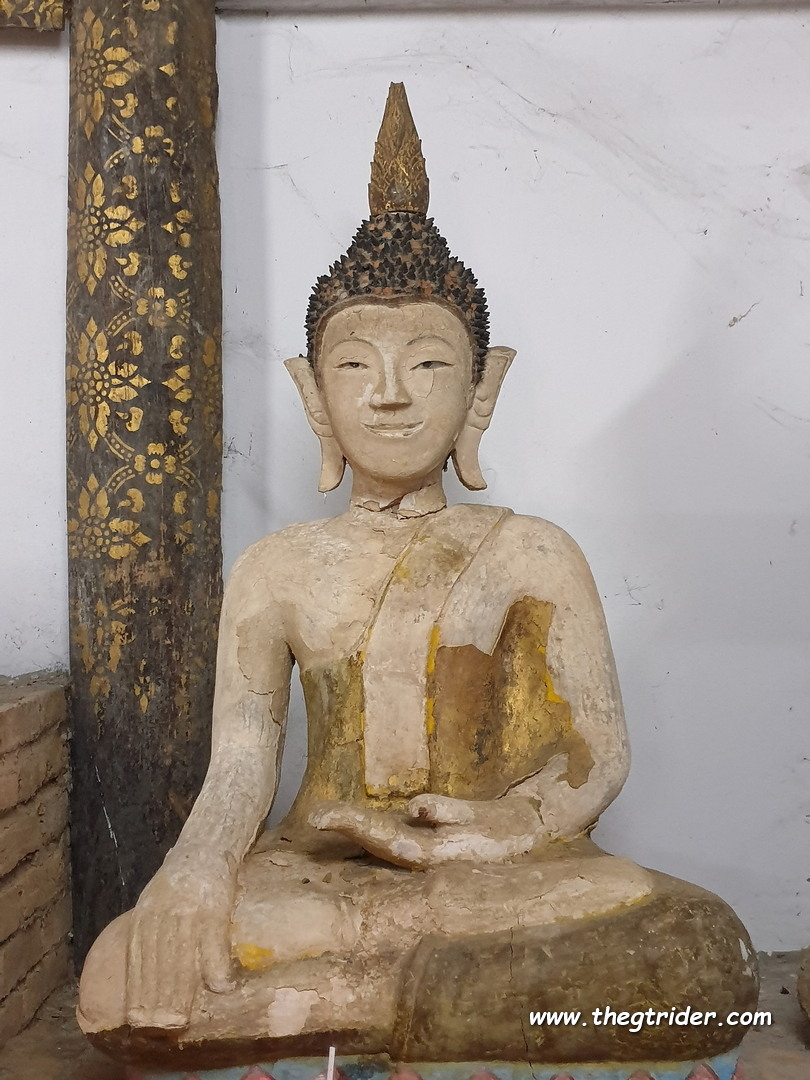 The large viharn has been recently renovated and is notable for its use of chong lom (wind gaps), which are a local design for bringing illumination into buildings without the use of windows.
The renovated Viharn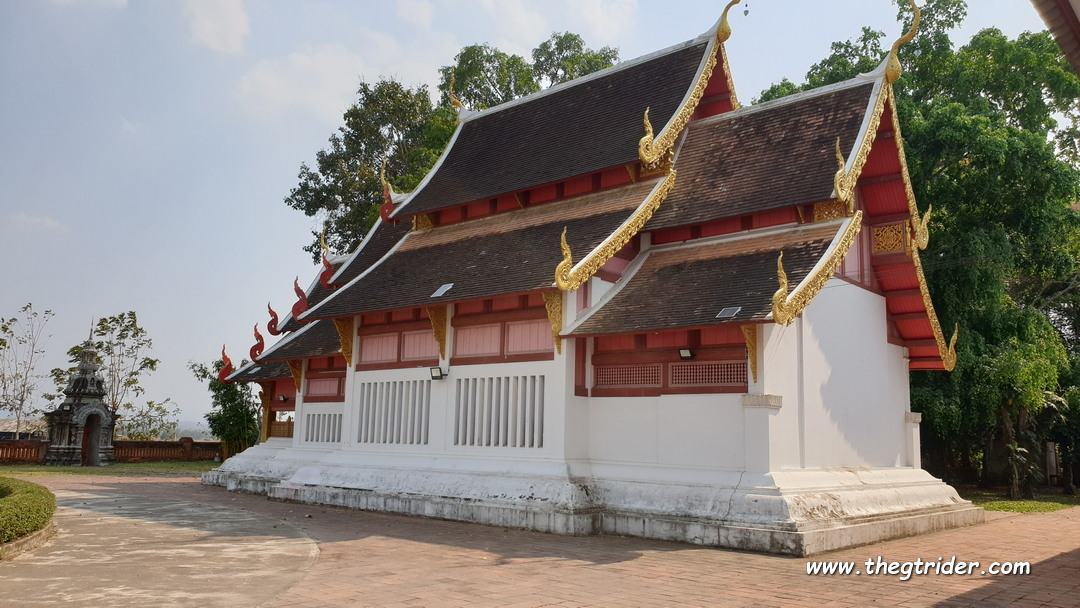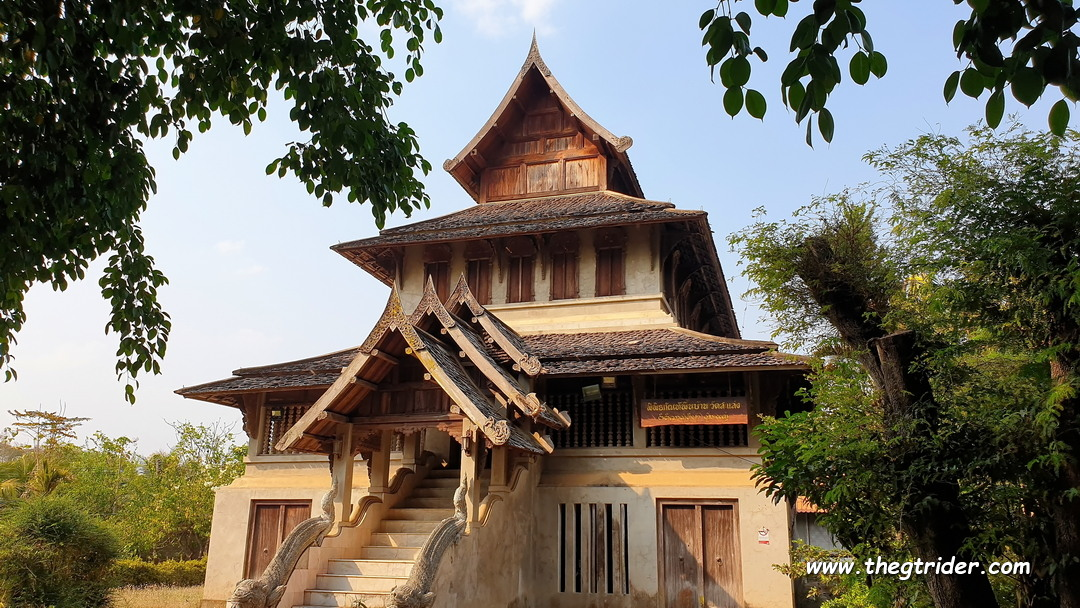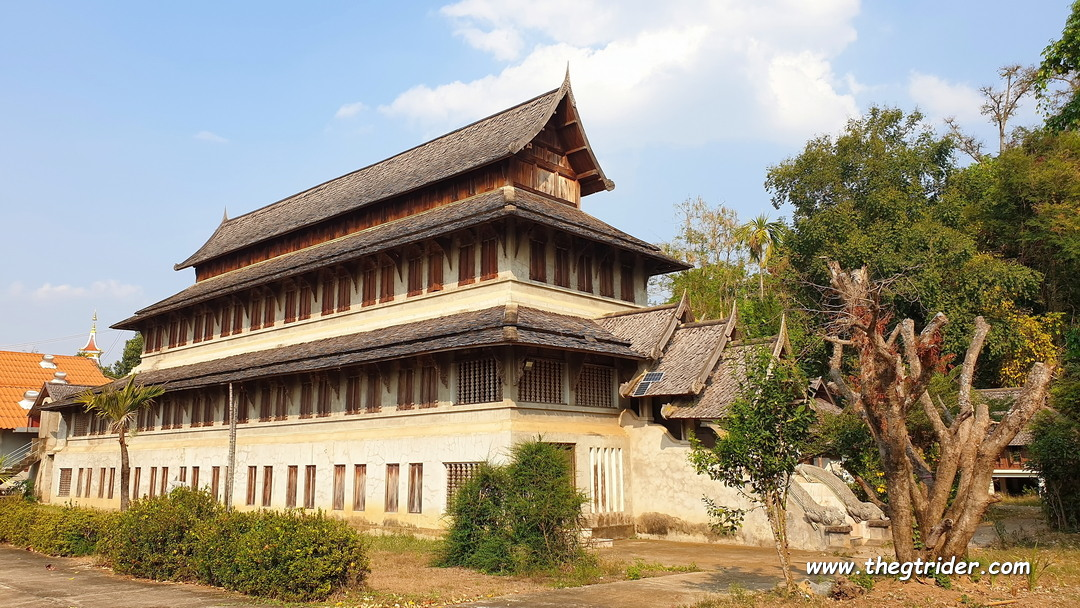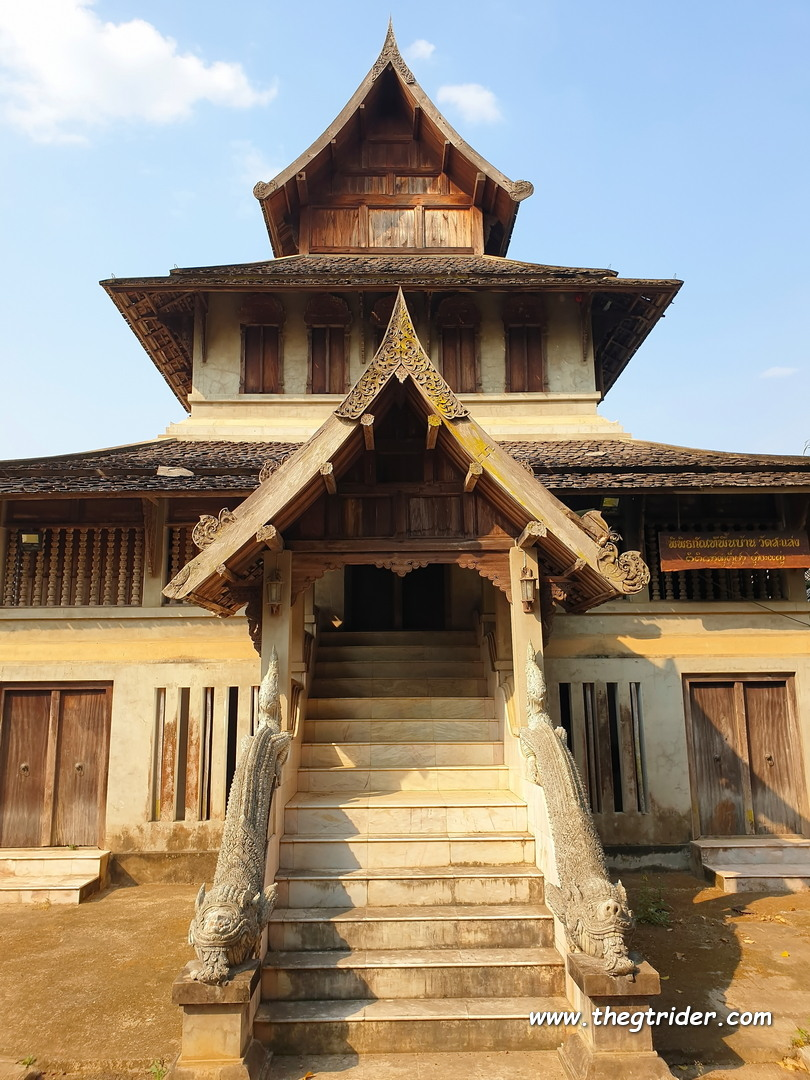 Magnificent banyan trees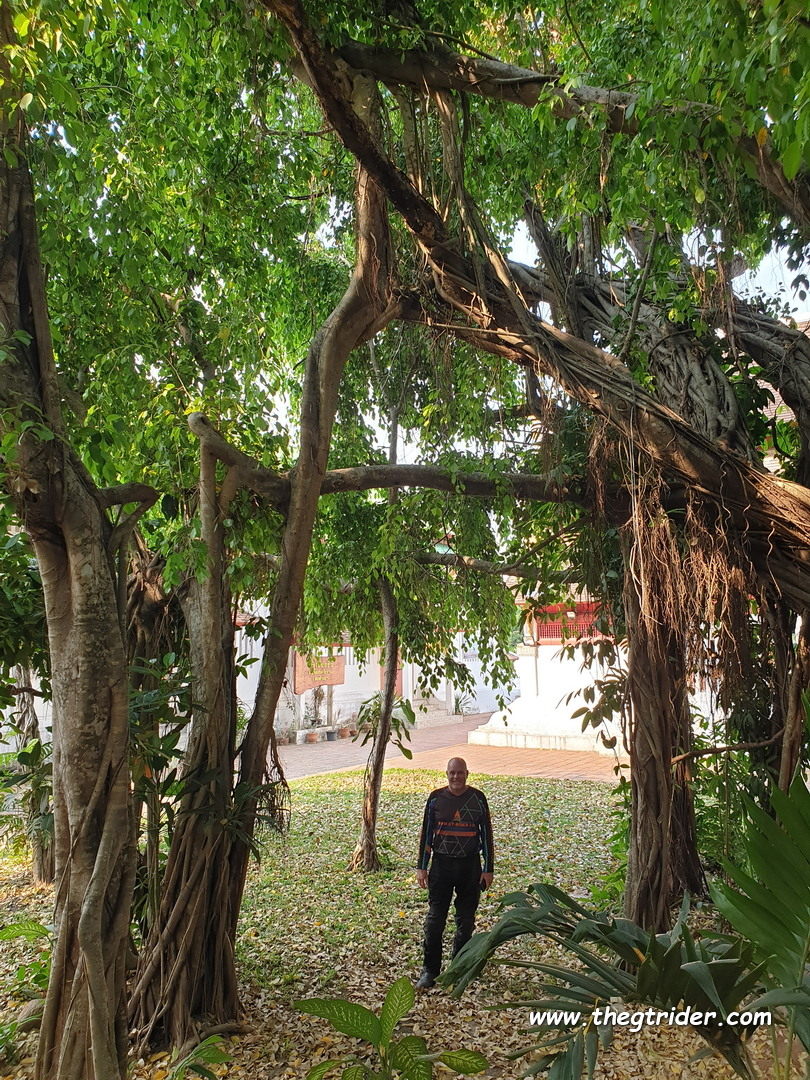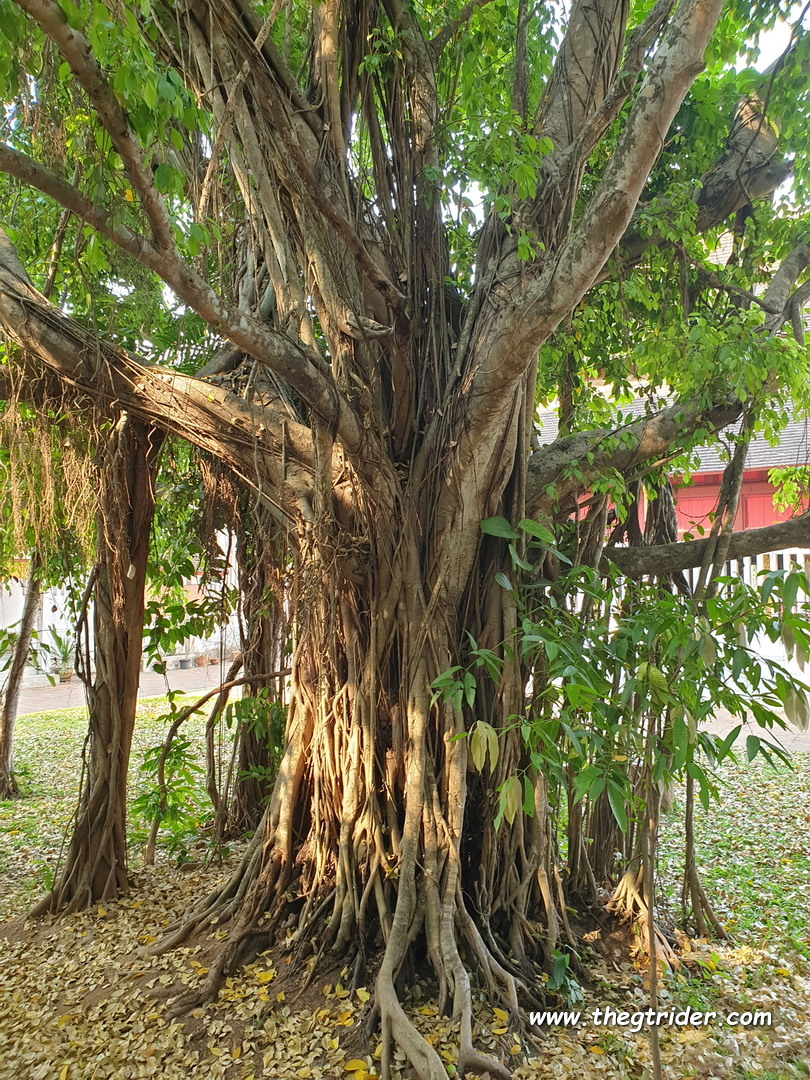 There is also a "newer new" part under construction.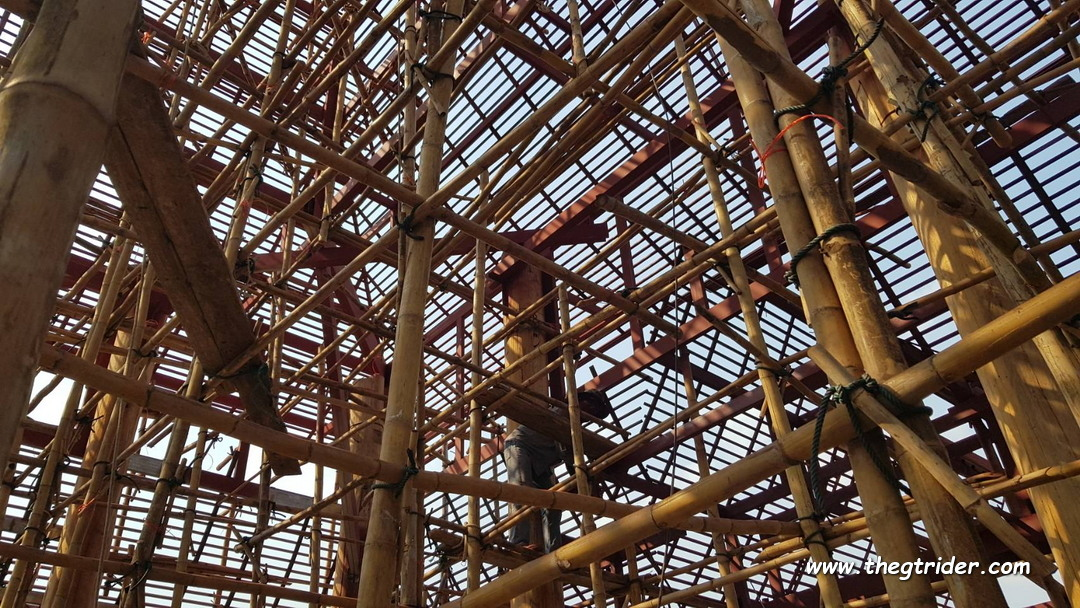 Work has been going on for 2 years so far, so the workers say, but more budget & thamboon is needed to complete the job in another couple of years.
There is also a museum, which unfortunately was locked the day we visited.
This museum houses has many antiques from Dvaravati to the late Ayudhaya era.
And somewhere out the back there are also hot springs
A return visit is definitely required.
More to come testing the fuel limit & digging out the hidden gems of Phrae.