Administrator
Staff member
Jan 16, 2003
12,464
2,876
113
67
Continued from
Chiang Mai - Hanoi Back Part 1
DAYS 5 & 6 SAPA playing tourist
A tweaking of the master plan – slow down, look at things, meet some people & learn something.
Arriving in Sapa after 5 days on the road in the heat & smoke was like arriving at exquisite oasis in the desert. Sapa was green & cool from the altitude 1,500 metres. It was also time to get some laundry done, although Armin was not concerned with a claimed 17 "fresh" T-shirts in his kit bag for the trip.
Sapa is an old French hill station, nestled among the Hoang Lien Son mountains near the Chinese border. Because of its location near the highest mountain range in Vietnam, it is probably the most scenic mountain location in Vietnam.
The morning view from my Darling hotel room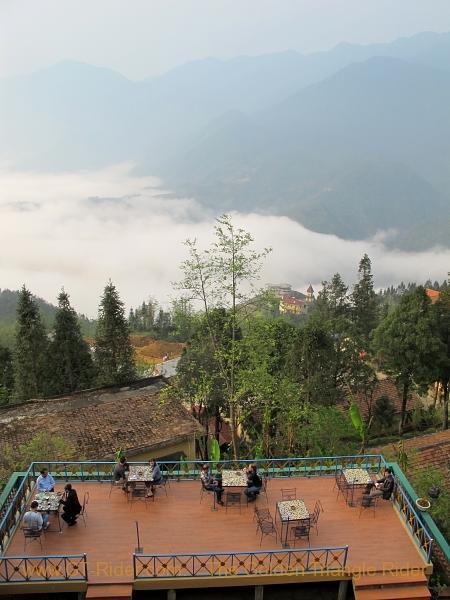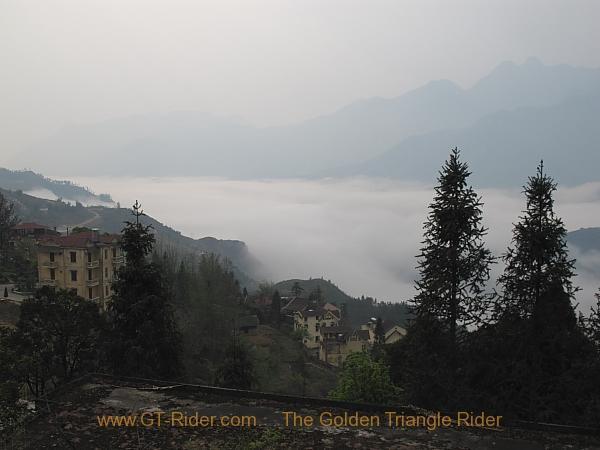 Breakfast & some coffee to help savour the view & contemplate making a decision on what to do for the day.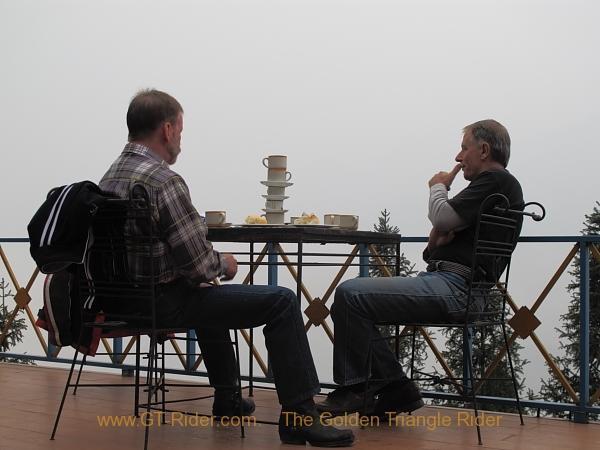 Sapa town & surrounding areas have hordes of very colourful hill tribes – ethnic minorities - waiting to practice their English, ask about your family & life, plus make a souvenir sale. I enjoyed my time talking to them, but it was sad how their life had become a full time zoo.
There are a couple of standard tourist routes you can do from Sapa to visit the ethnic minorities down in the valleys, not too far from Sapa city. You can hike there, go by mini bus & get dropped off to walk down, or ride your motorbike. We rode of course.
Queued up for fuel in Sapa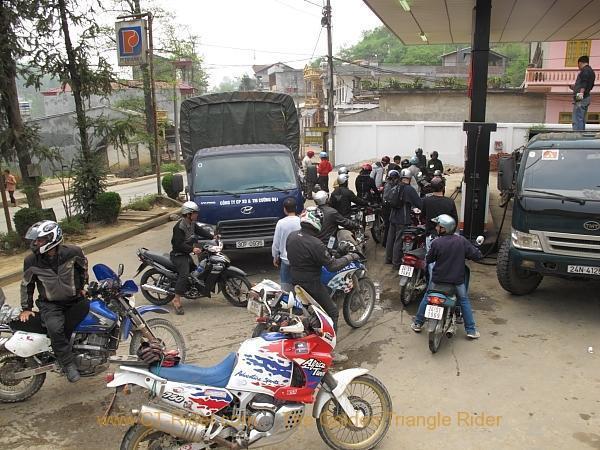 Morning fog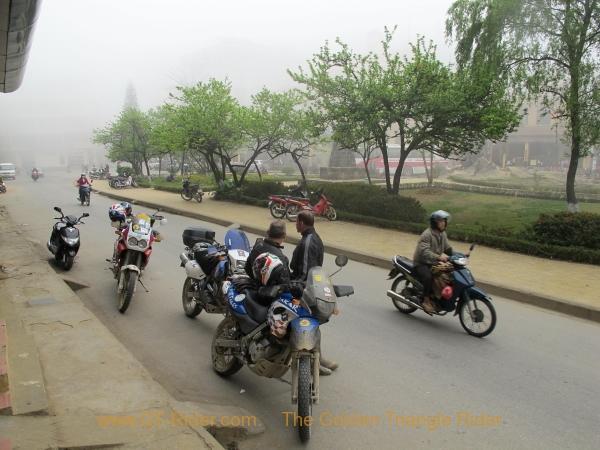 Sapa - Cat Cat. The Sapa ethnic minority tourist trail # 1.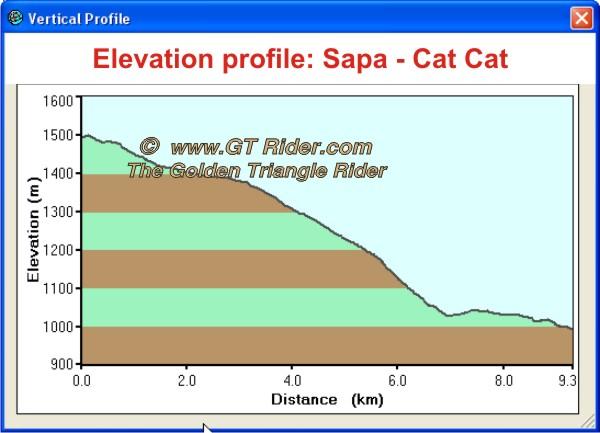 all downhill & a semi-enjoyable tourist trap it is. But it is possible to enjoy the views, the people & yourself.
On the road to the ethnic minorities at Cat Cat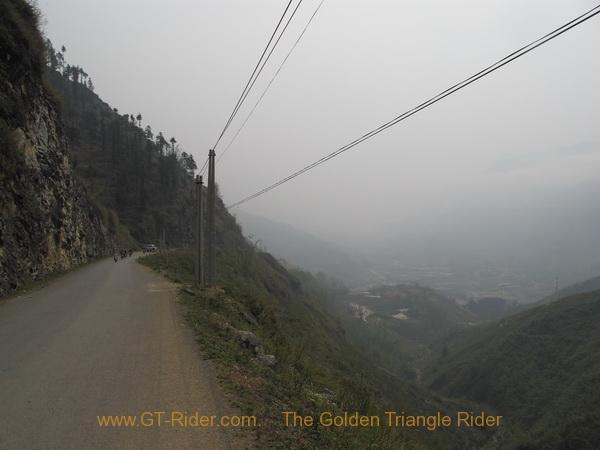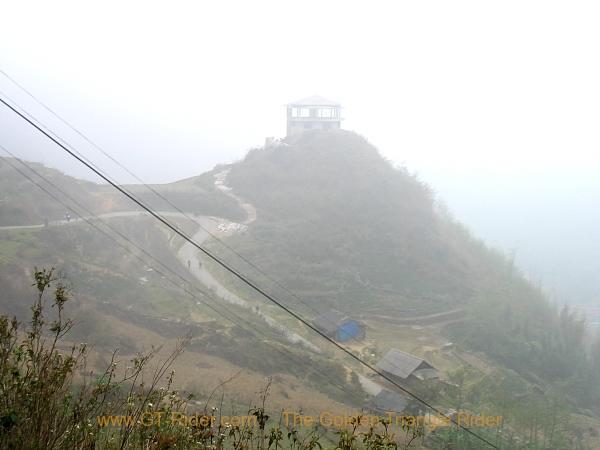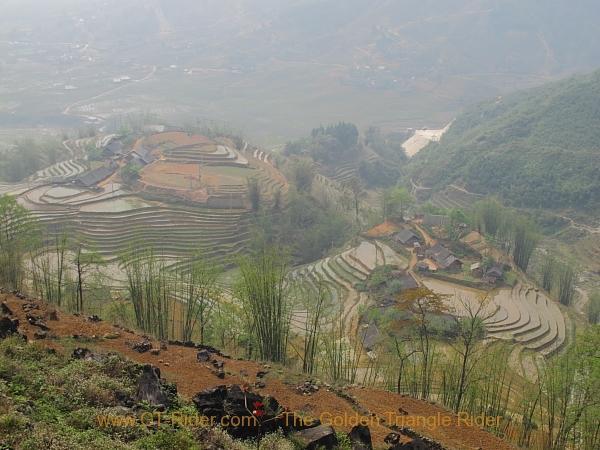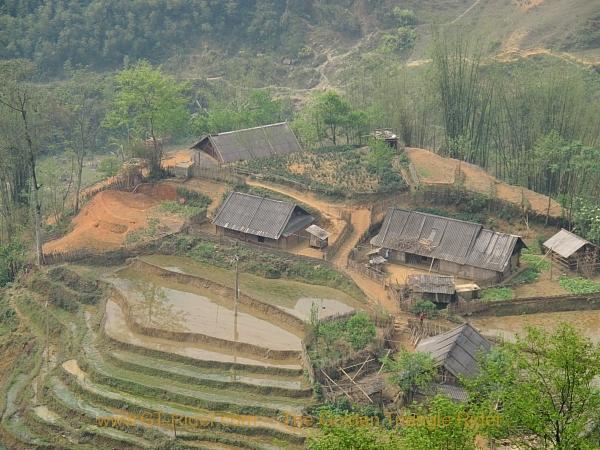 If you walked you were guaranteed a full ethnic minority escort sales team, constantly bantering with you. They were good, knew all the lines & were fun, most of the time.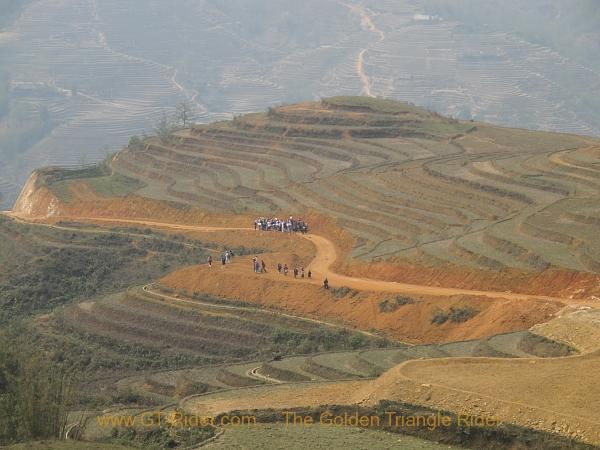 you could not get lost because you were never alone.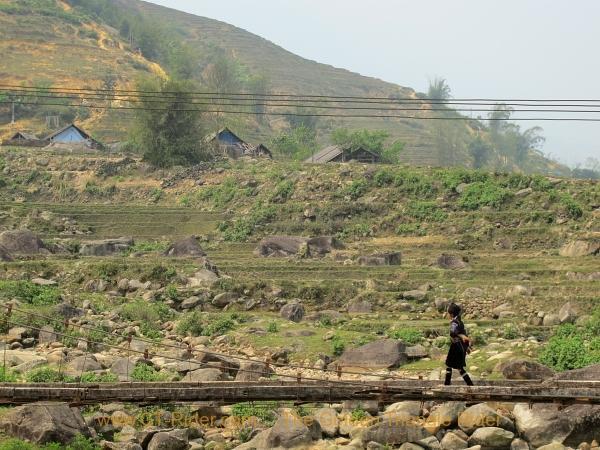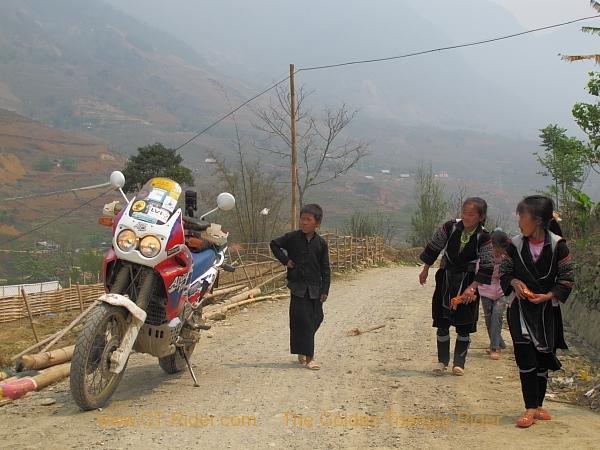 A fully equipped sales team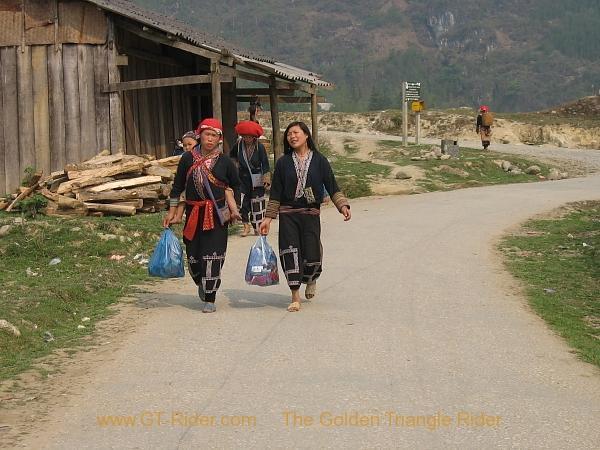 en route to link up with the army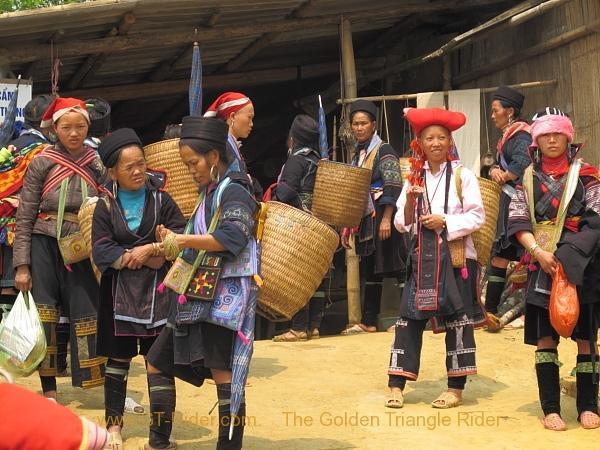 Surrounded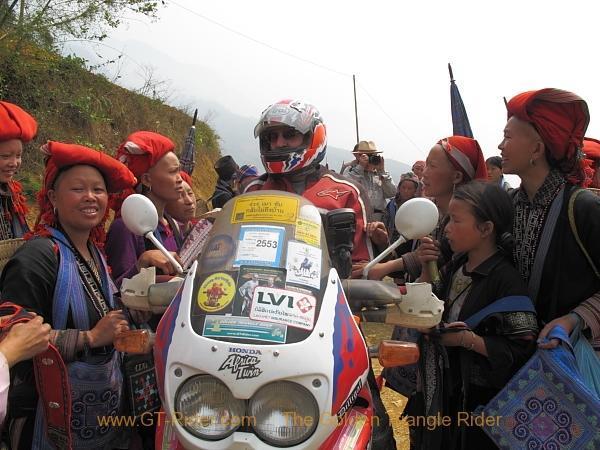 The hiking trail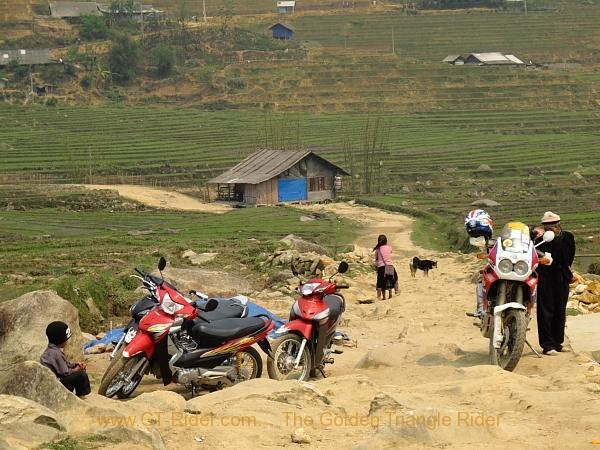 & not quite my favourite Africa Twin road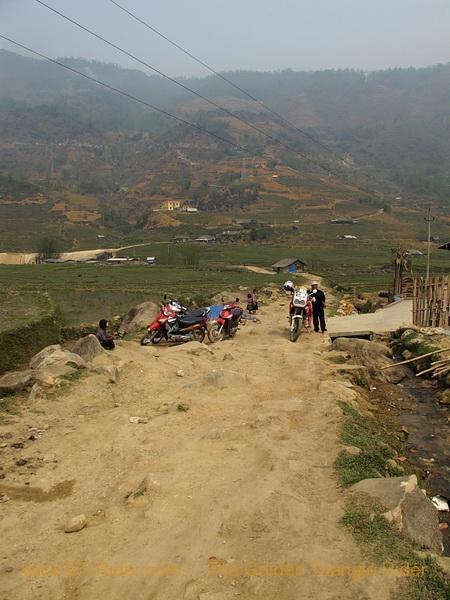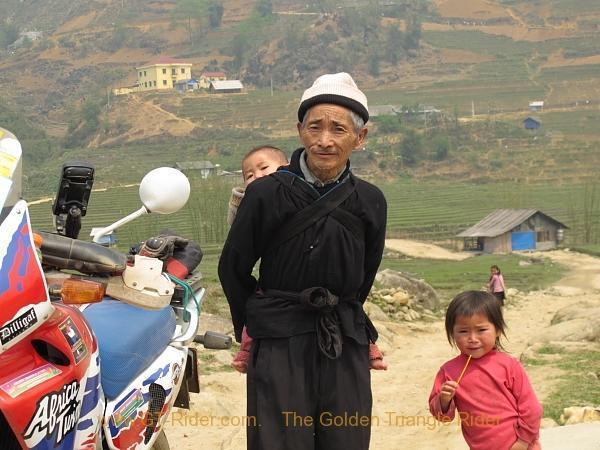 Back on the good stuff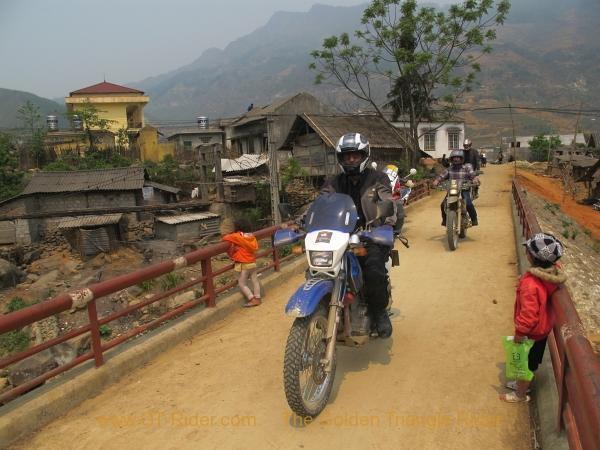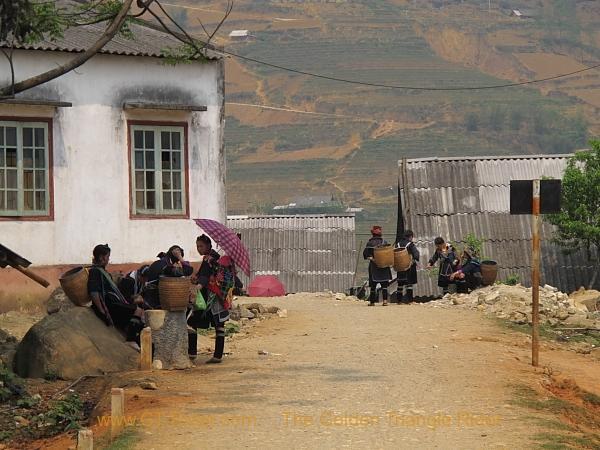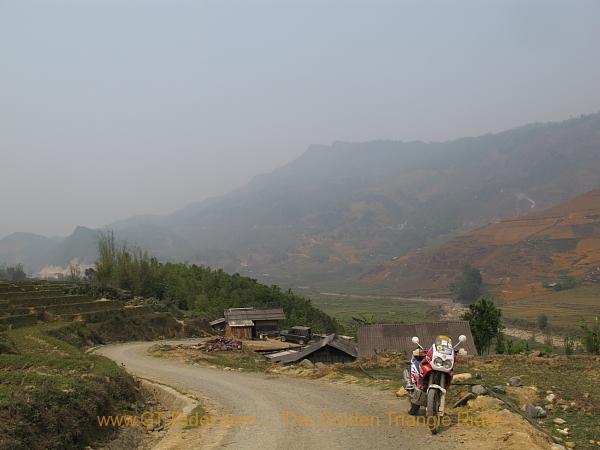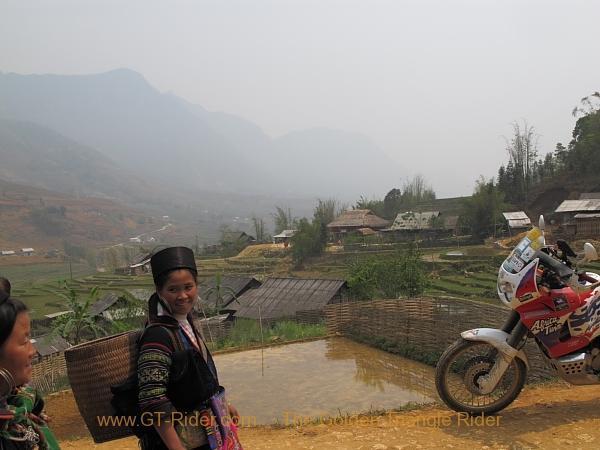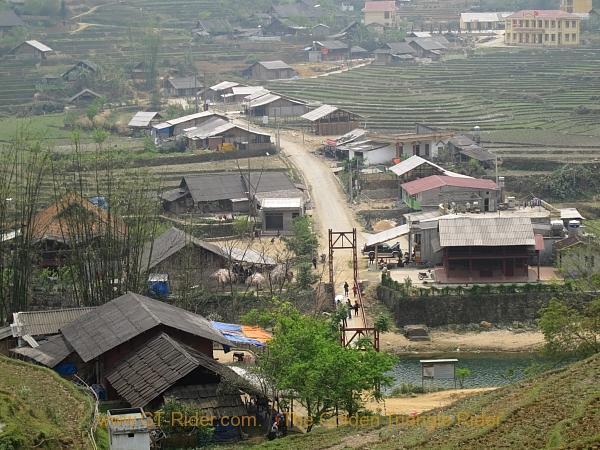 Lunch for the lads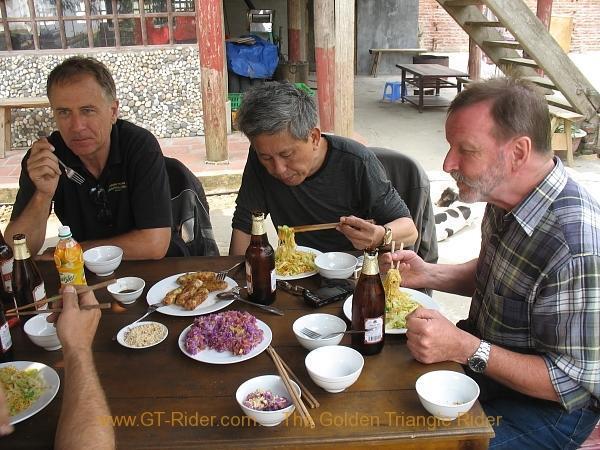 I went off looking for photos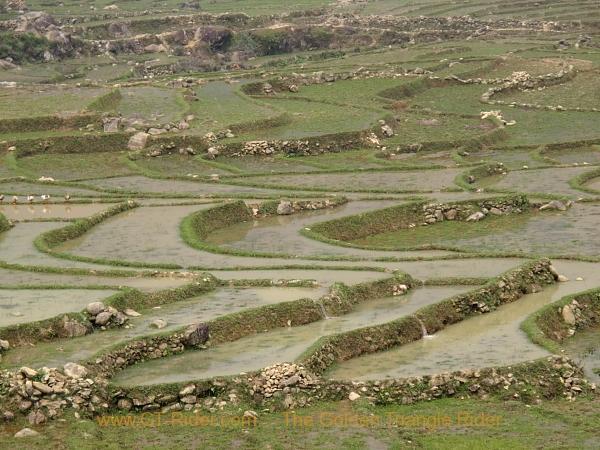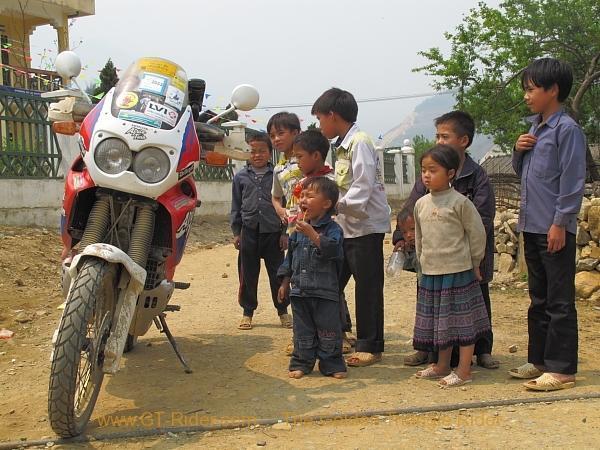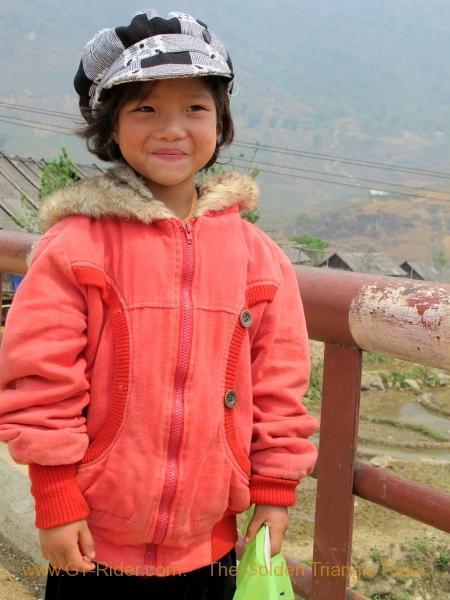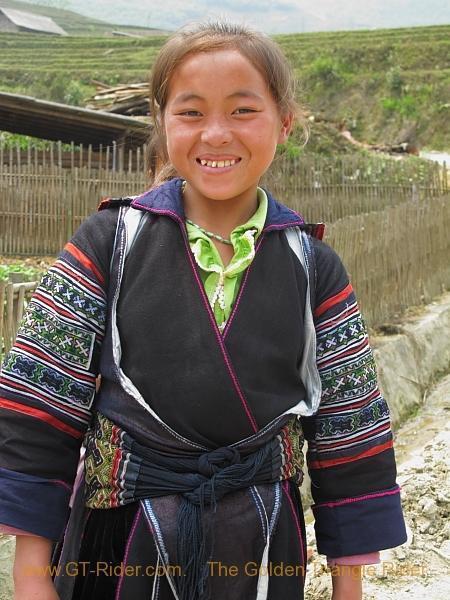 Linked up with the locals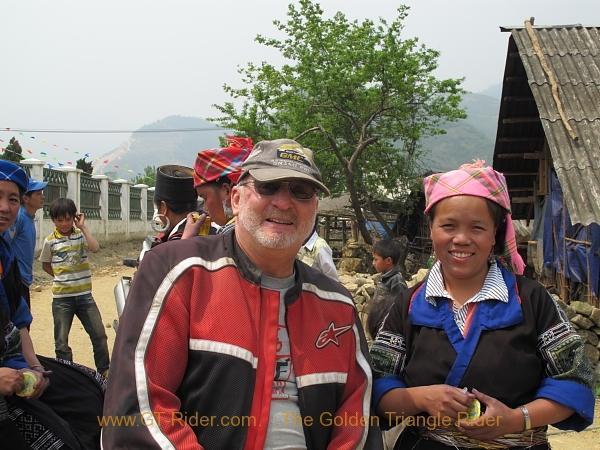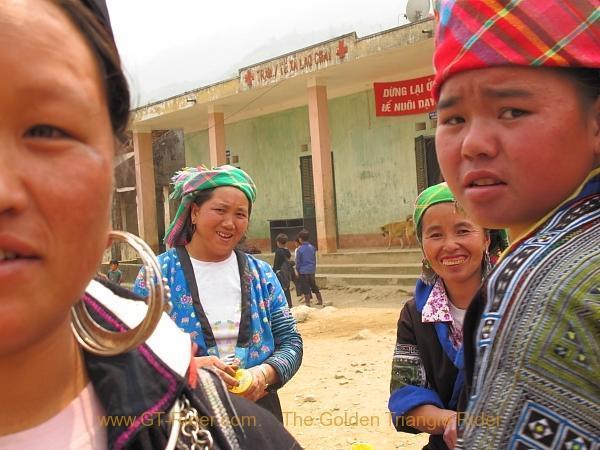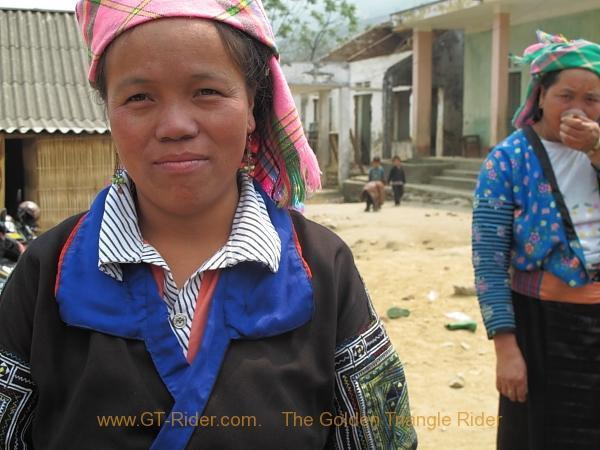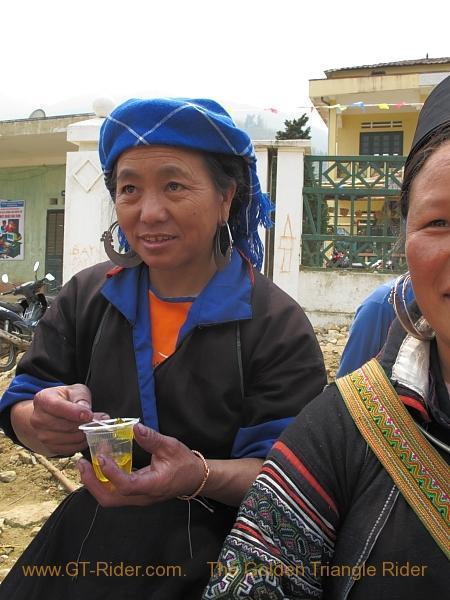 The way home - back to Sapa city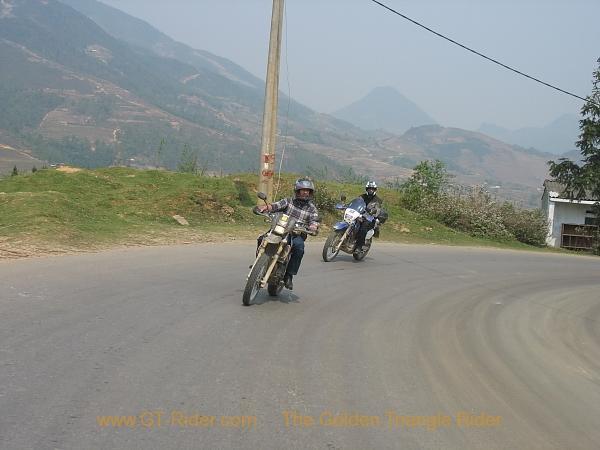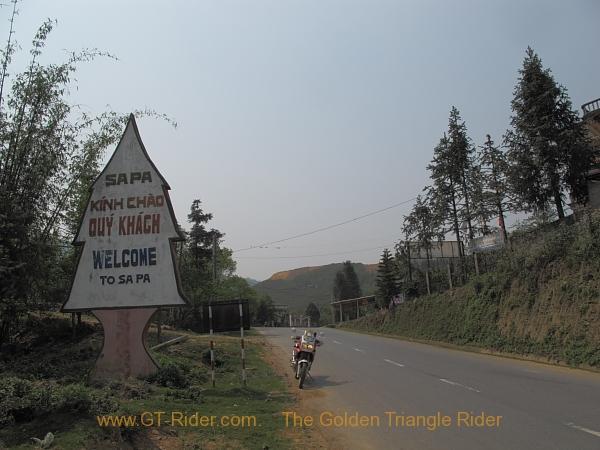 Sapa City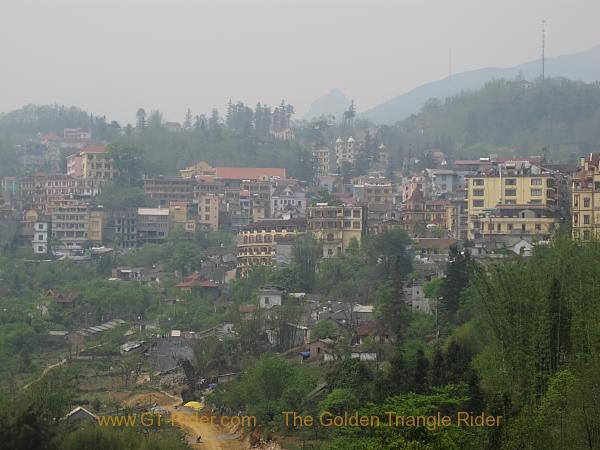 perched on the side of a mountain
Downtown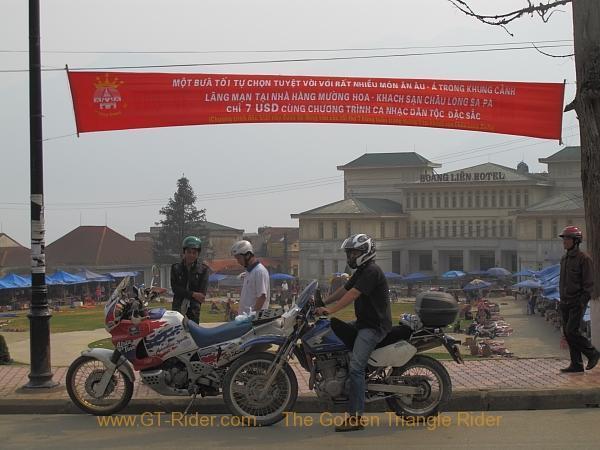 Vehicle inspection time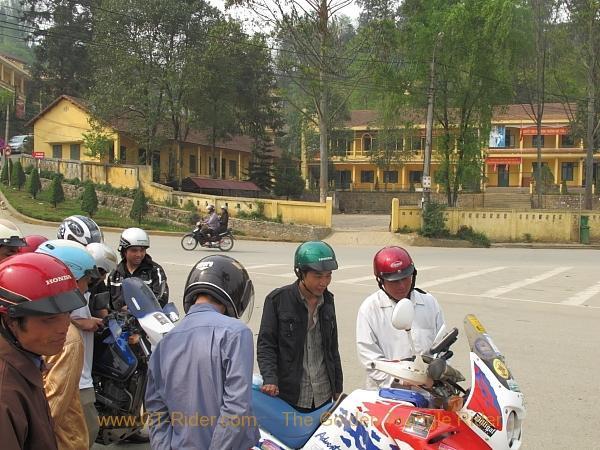 SAPA CITY
The Sapa Tourist Office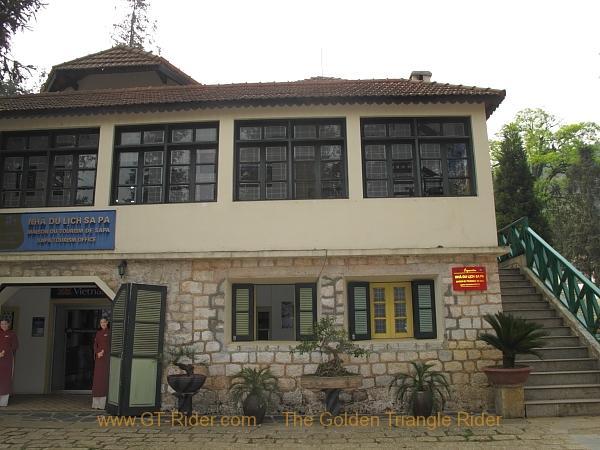 One of the main beauties of Sapa is the location by the lake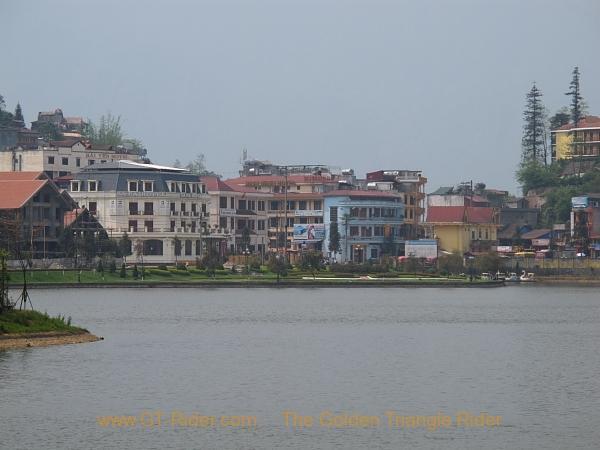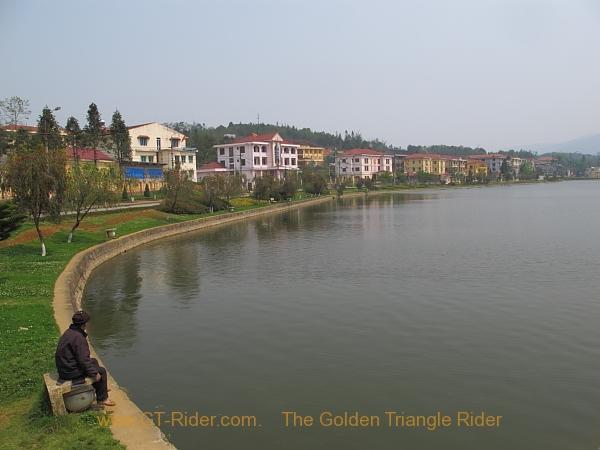 The colourful narrow streets, lined with restaurants & hotels / guesthouses are also attractive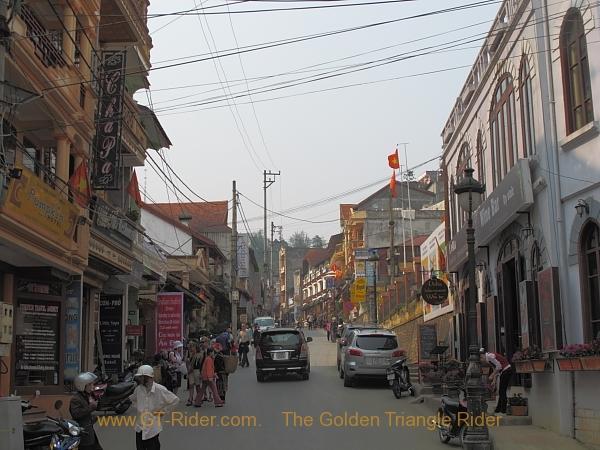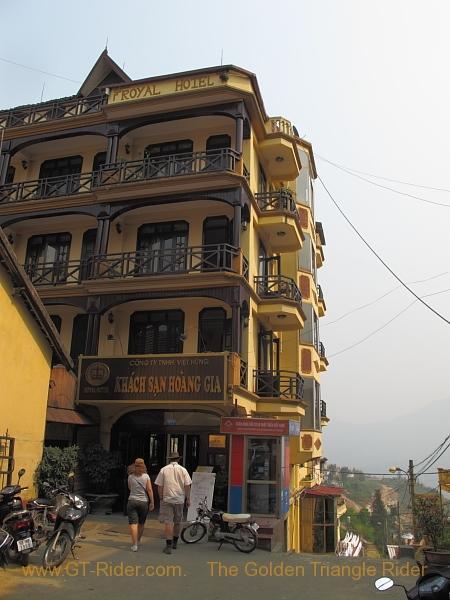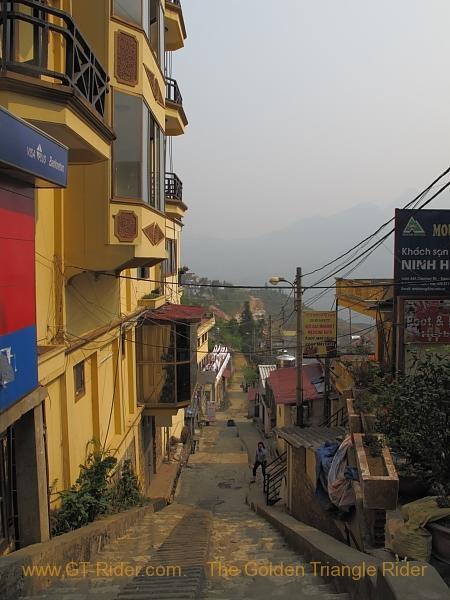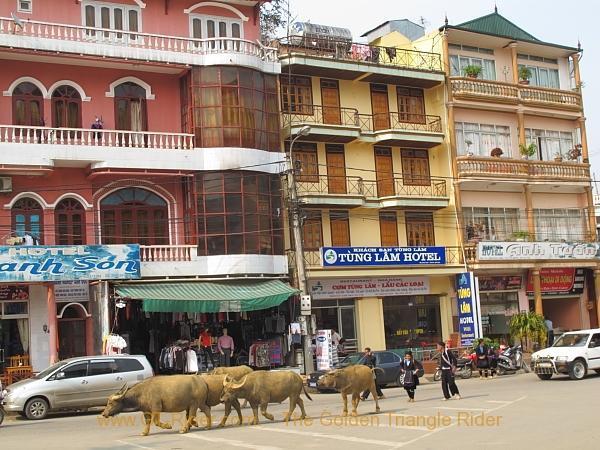 to be continued..
Last edited: