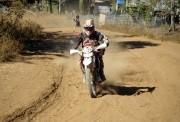 Mar 30, 2010
2,141
278
83
Friday 13th - Ominous date to start a biking weekend
Fly up to CNX for the GT Rider dinner.
Nice to see David, Franz, John and also meet some new people from the GT Rider gang.
Great night was had.. A few of us over indulged in G&T's and left around mid night or just after.
Below is a picture from the evening.. Some had already left.
To be followed by a couple more G&T's with Franz after he kindly ran me back to my hotel to drop my bag..
Saturday
This was a bit of a blow out to start with.. rather hung over and it was as hot as hell.
Picked up my Versys from Piston shop.. All the mods changed back to stock..
(Different bike to what I rode over from Udon - much better
Didn't get started until mid day.. Now where to ride? I want to go north but no idea where.
Some of the GTR fellas gave me some ideas the night before.. Dependent on the weather..
Headed up to Fang.. That is a nice road.. nice twisties and after passing Fang.. stunning country side.
Couldn't help myself but to stop and take photo's.. While the clouds in photo's are not great.. the green country side compensates nicely.
Nice lunch in Fang - Bike, GT-Rider Map and food.. What more does one need.. GPS helps ;-)
Sadly I saw further on what looked like a fatal accident.
There was a large crowd of people to the right of the road in a small village. As I came closer I noticed a pickup parked on the other side of the road facing the wrong direction.. The left front side was slightly smashed up.. As I rode past.. There was a man holding a child in his arms.. The adult was bleeding from the head and crying.. The child appeared motionless.. Very sad to see.. as I am pretty sure if they had been wearing helmets nothing worse than a broken bone of two would have happened.
A bit of a sobering moment for me as I am riding along by myself.. I must admit I did think of that sad scene more than once during the rest of my trip.
Contueing to ride along back up in to the mountains.. It looks like the heavens are about to open up.. There is a nice looking resort coming up and I pull in here for a break and sit out the rain (I had no wet weather gear and only my kevlar jeans and other protective gear). A bit of rain did come, rather than rushing off I had a quick snack.. then a walk around the resort..
Luckily I saw the kitchen after I had finished my friend noodles.. Which were not great either.
Begining to see a pattern in the rain.. Decided to just push on and punch through the rain cluster and hopefully it will be better a few km up the road.. Which is exactly what did happen.. Made it to Mae Chaem and decided to head on to Mae Sai for the night.
Some stunning scenery on the road after Fang.
Some stunning cloud scenery on the highway up to Mae Sai.
Sunset beers by the Thai / Burma border
Arrived in Mae Sai looking for a hotel and the heavens opened.. Must have rolled off the mountains in Burma as there was nothing in sight on the highway going in to Mae Sai.. Found a nice place.. new and clean rooms. Perfect. 700 baht, well almost perfect. Realised when I went to bed that the A/c doesn't work.. bugger.. I am sweating my nuts off.. At least there is a bit of wind blowing out the A/c, so lay across the bottom of the bed, right at the end across the bed. so I can at least get the fan blowing on me.. Not the best, but it was better, just..
The staff kindly posted a notice in English letting me know the lift was out of order:-
Not much to do in Mae Sai.. The restaurants mostly look grotty unless you go to a hotel.. Found one OK Chinese place further along the road.
(I am not a fussy eater.. as long as clean I will eat any where.. Street, Hotel, etc etc. Just don't like the effects of dirty food and bad stomachs the next day.)
Nice massage at the end of the day
While sitting by the river people in Burma are walk up to the river and throw all their garbage in the river.. Just had to sit there and watch them do it.. grrrrr
Sunday.
Off to the Golden Triangle.. Have not been here for about 5 years.. Not much has changed and I was early.. so no crowds of people in my photos
The bike in front of the well known landmark
Hydro Power being supplied to Thailand from Laos.
Then on to Chiang Saen.. Riding in to town and this dog just takes off across the front of me.. I am doing 60 kph.. FXXX. I am going to end up in the middle of the road on my ar5e.. All in a split second.. But the dog must have seen me and backed off just before the front of my tyre and moved to the right missing me.. My heart was thumping.....
If the dog hadn't of seen me.. I would have crashed... Well.. Assuming a Versys hitting a reasonable sized dog at 60 kph would have a good chance of losing control and crashing.. Probably the closest dog incident I have had to date.
Then I think.. hmmm how about checking out the Friendship bridge at Chiang Khong.. about 10 km in to the ride with 50km to go.. The road is not fantastic and I start to think.. what if the weather turns bad or I have a delay.. I will feel stressed the whole way back to CNX.. So did a U-turn and headed to Mae Chaem.. The first 10 km of this road are messy and muddy.. lots of road works.. glad it wasn't raining when I went through..
After Mae Chaem headed back to Fang..
Nice coffee and cheese cake in the middle of no where
Smiling girls serving in the coffee house.. They also practiced their English.. Quite good and wished me a good journey.
Decided to go back the same way as it was lovely and hopefully I can get a bit more sunshine for pictures and dry roads. Enjoying the scenery and photo's here and there and a coffee just after Fang.. Then as I am riding through the twisties before Chiang Dao.. I see another rider in front of me.. So I ride behind.. He sees me and gives a wave.. I look at the number plate and realise it is a Queensland number plate.. Same state I am from.. Decide to follow the rider and when he pulls over say G'day.. Later on he pulls over.. I introduce myself, Brian.. and he says.. Brian_bkk ? Yes,.. I am Garry D.. We both had a good laugh and chat and talked about recent trips and decided to ride back to CNX together with a stop off at X Centre for a beer before Euro Diner for another beer and some food.
Ian came out from his busy day and said hello and quick chat.. Garry and I felt really bad about pulling him away from his massage and hair treatment. The hard work some fella's have to put in living and working in Thailand.. It is terrible.
Then at Euro Diner we met up with Shackster.. He was also pulled away from a Massage up the road.. In such a hurry to see Garry and me that he forgot to change back in to his T-shirt and still had the Massage shop shirt on ;-) Another poor guy working too hard in Thailand..
Great to catch up with the GT-Rider guys Friday night and Garry / Ian and Shackster on Sunday.
Cheers
Brian