0
Staff member
Subscribed
Jan 16, 2003
13,947
4,920
113
69
1. JOE'S BIKE TEAM.
Big bike service. Tel: 081 8336937
Joe is the popular reliable farang bike mechanic in Chiang Mai, & he's been at it for 20 years, so knows his way around.
He started (with
Walter Fenske from Siam Enduro
) off on the north side of the moat, off Maneenopparat, road, moved to Chang Moi where he was for many years & made his name, but a drastic rent increase required him to move North out to Don Kaeo on R121 (the outer ring road), just off R107 the Mae Rim road. There he has had 2 locations after suffering the same greedy landlord problem after only 1 year. His current location then is is on R121, 600 metres (East) from R107.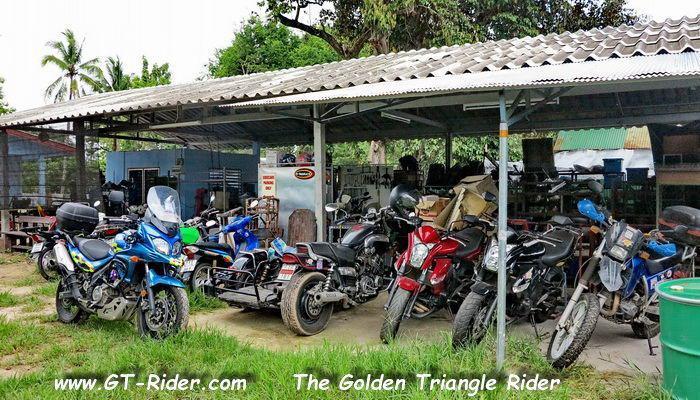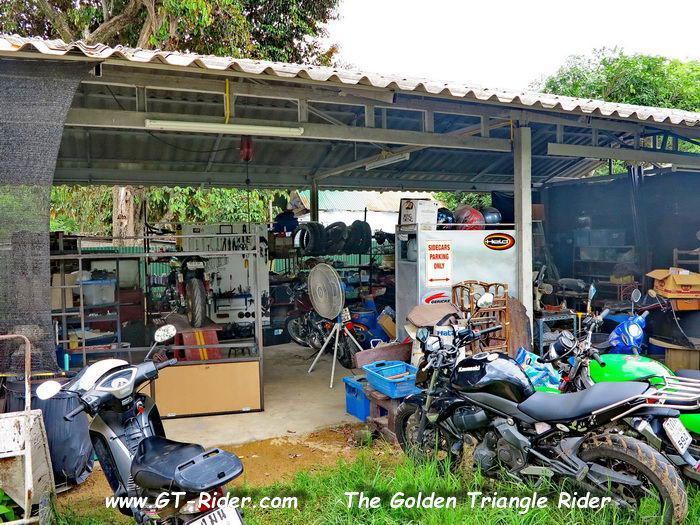 Images above are of his new workshop, still not completely set up. But rest assured Joe is a top notch mechanic, he is probably the most reliable shop for big bike service in Chiang Mai.
Finding the new place is so simple. But take R107 (the Mae Rim road) north from Chiang Mai & at the outer ring road R121 turn right & go east 530 metres. On the left hand side you will see a vehicle inspection service.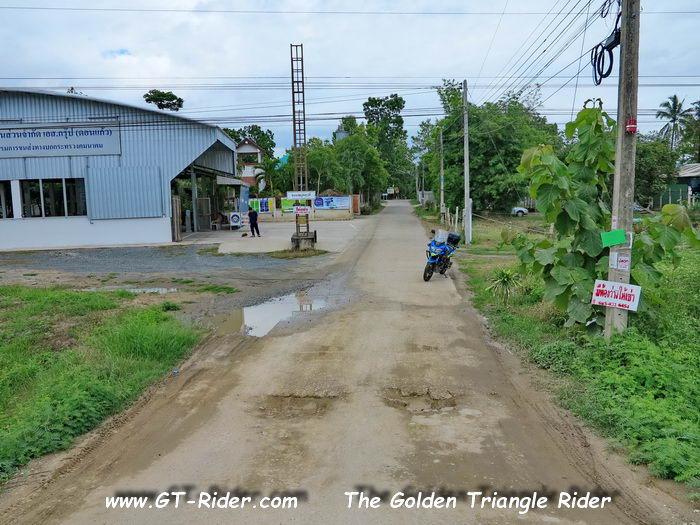 Turn left & go down the soi about 50 metres & turn right onto the dirt track beside the drain.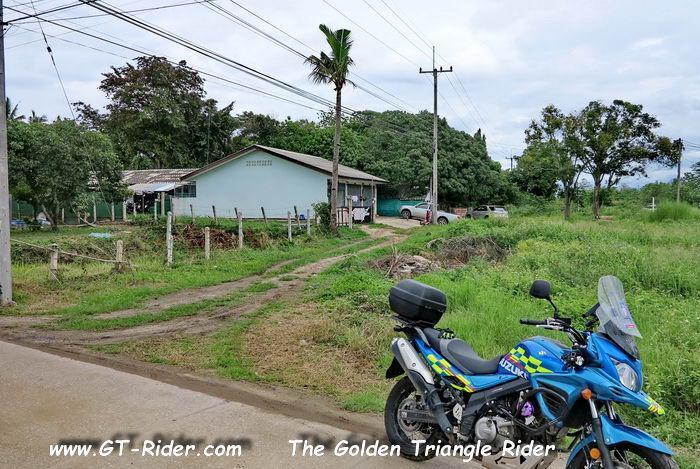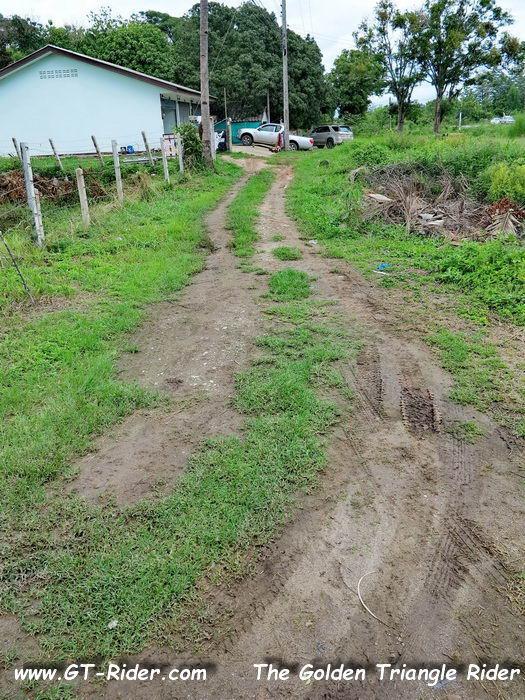 & Joe's is on the left. If it is wet watch out for the snot at the gate entrance.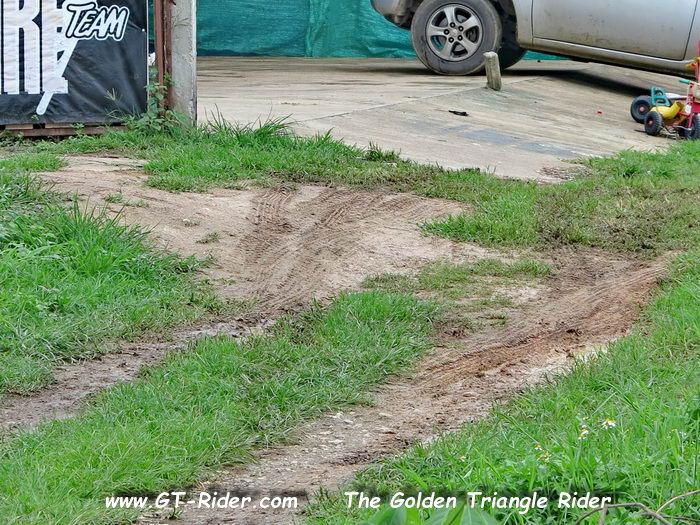 Then ride up the driveway into Joes Bike Team.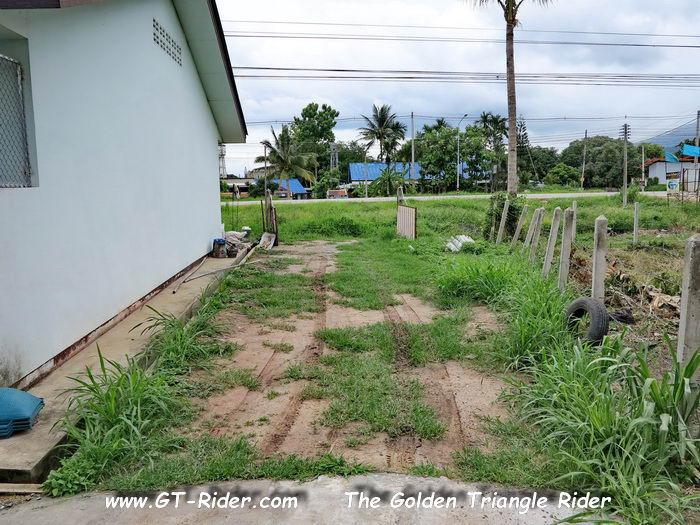 it all looks a bit interesting in the wet & Joe is still waiting for a delivery of a truck load of blue metal for the driveway that was promised 3 days ago - late July 2015.
OTHER BIKE SHOPS WITH PARTS & ACCESSORIES.
Limited accessories - tyres / brake pads / helmets / jackets / boots / levers / cables / chain & sprockets. Because of the small big bike market in Chiang Mai / North Thailand, none of the shops carry a big range of parts and accessories. If you want something they can usually get it fairly quickly form either Bangkok or Singapore.
2. SAMOTO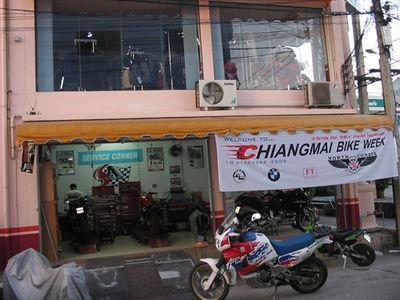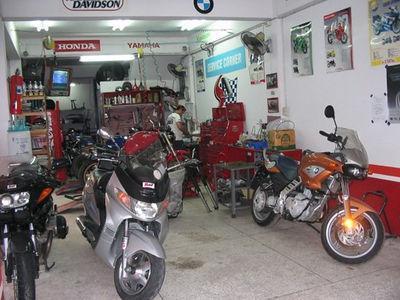 16 Mahidol Road. Tel: 0818238361
Sa also has a small range of accessories - boots / helmets / jackets / brake pads. Well worth checking out!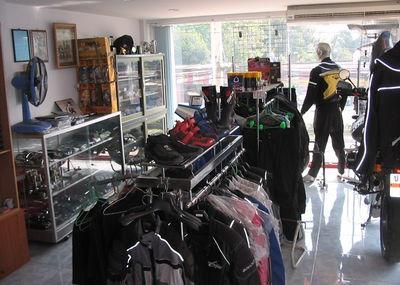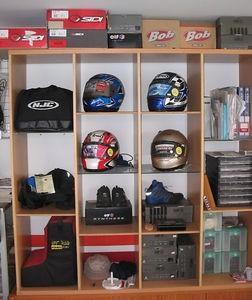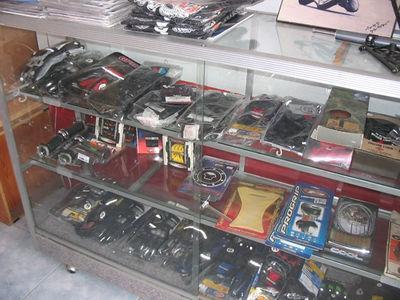 3. G3 BIKE SHOP
98/2 Taiwang Rd. T Chang Moi. Chiang Mai. Tel: 053-233600. 09-2621334.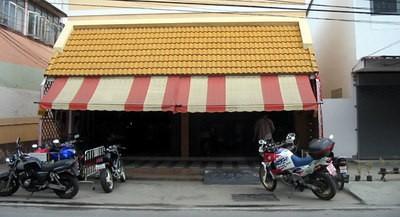 Above: G3 not easy to find with a shop front like that & not exciting from the outside, but inside it is ok.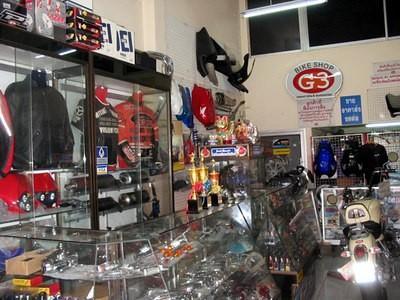 Good English spoken. Recommended for best deals on tyres & parts. Big bikes sold & traded.
4. BULL SHOP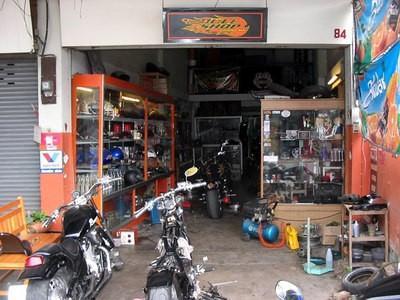 44 Taiwang Road. Chiang Mai. Tel 097003370. 053874112.
Is just down the road from G3 & a popular chopper shop, if you're into choppers / custom bikes.
5. CHIANGMAI BIKER SHOP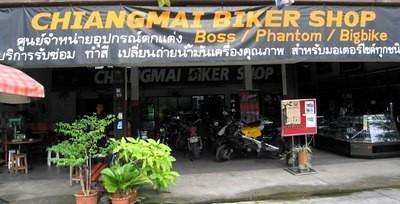 97-98 Mahidol Rd, opposite New Star. Tel: 053 200190.
A hang out for some of the local custom bikers. Honda Phantom riders check this shop out.
6. FAST CORNER.
1st Floor Pantip Plaza. 152/1 Changklarn rd. Tel: 053 288088-9.
FastCorner.co.th : Home
. Great for deals on Arai helmets - where I get mine from. If you're coming from Oz or Europe the helmet prices here are relatively cheap. My Doohan replica helmet only cost 17,500 baht. Check em out. Order from Bkk & they will deliver to the Cnx shop.
7. BIRD SHOP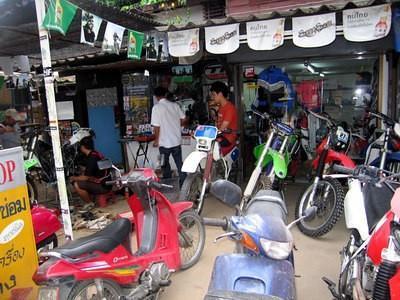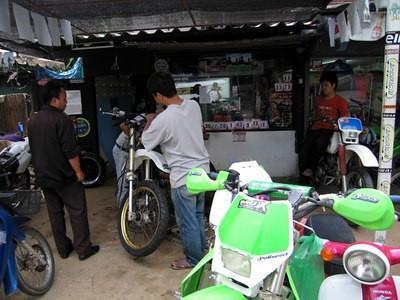 Wangsingkham Road, opposite Westside Pub.
Tel: 019529527 & 099517260
A small busy off-road dirt shop, selling & servicing dirt bikes. Into competition riding. A small range of parts & accessories. Worth a look if you cant find the parts & accessories you want at Chiang Mai Moto-x shop.
8. PISTON SHOP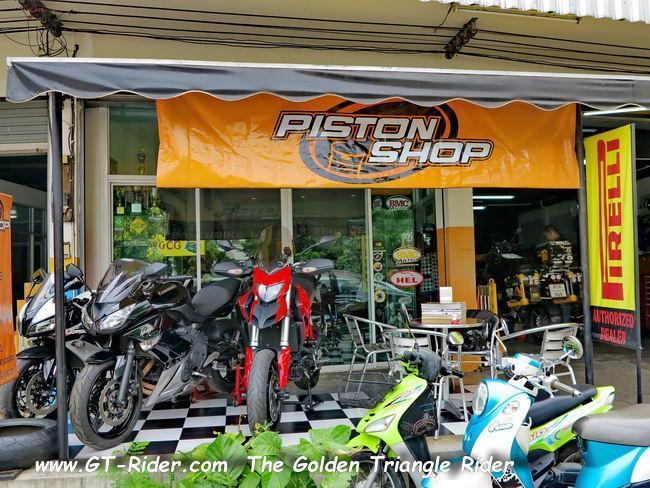 49/3 Assadathon Road. Chiang Mai.
Tel: 053234344. Mobile: 0819524433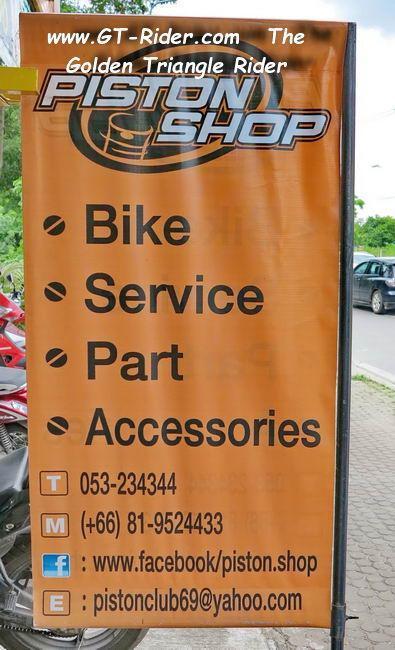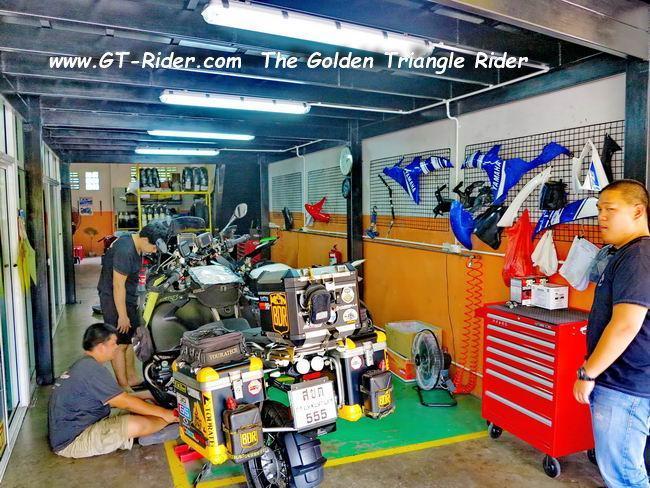 The most popular big bike service centre for farang bikers
Very clean workshop, extremely polite & perfect English spoken = no mis-communication problems.
Get your 100 baht Veloil chain lube here!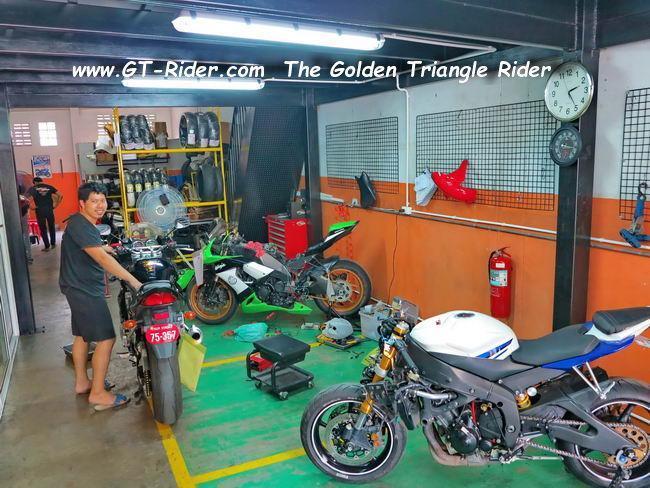 Small show / sales room with accessories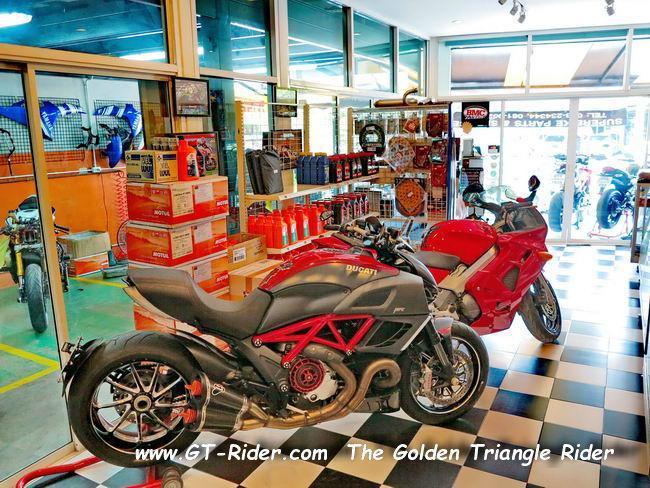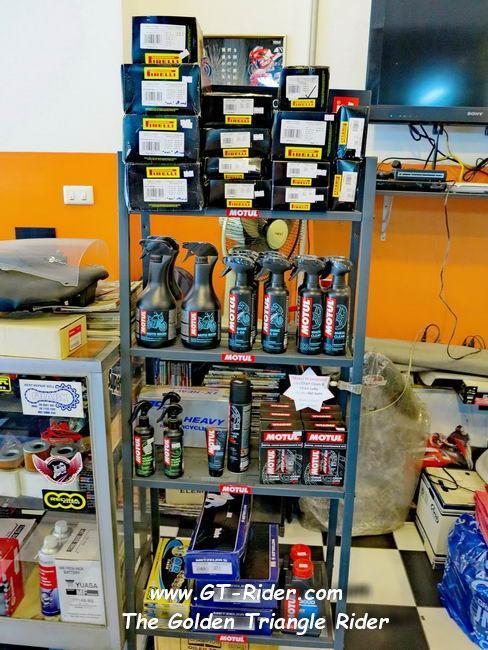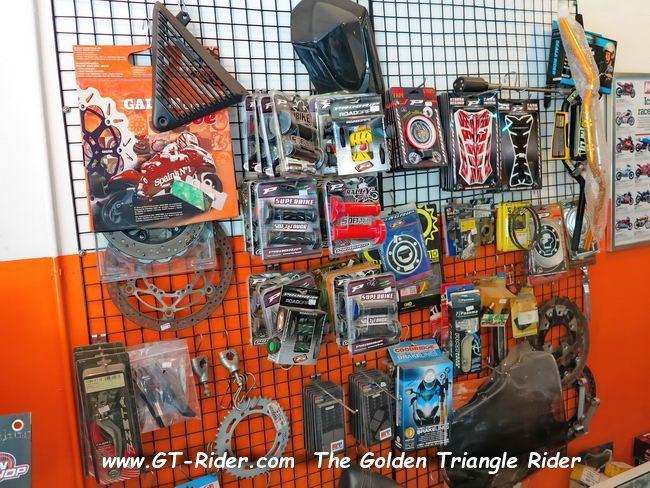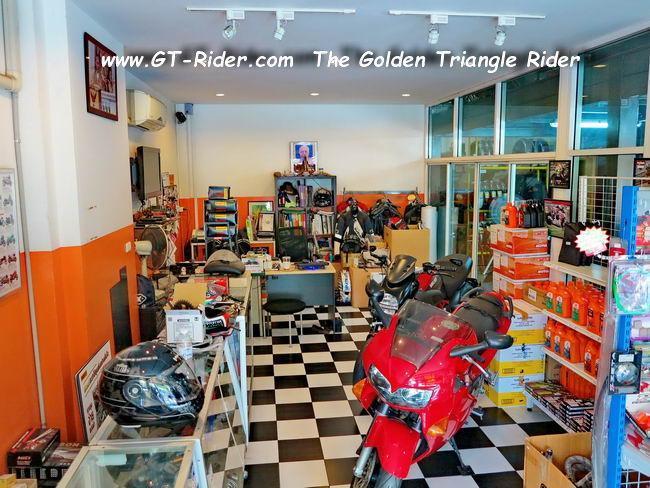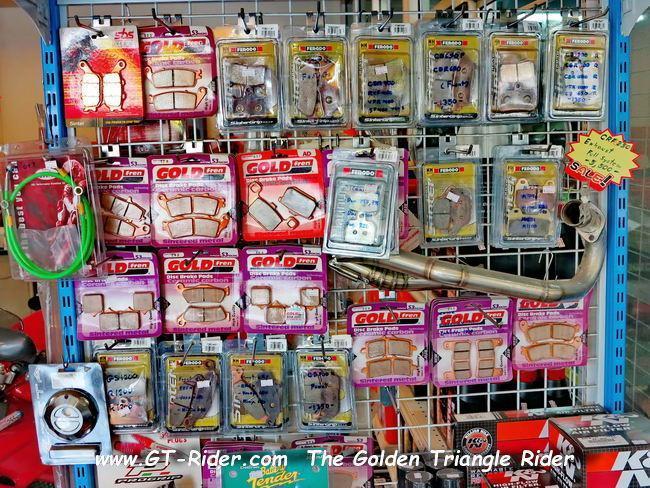 Piston Shop are also an official Pirelli Tyre Dealer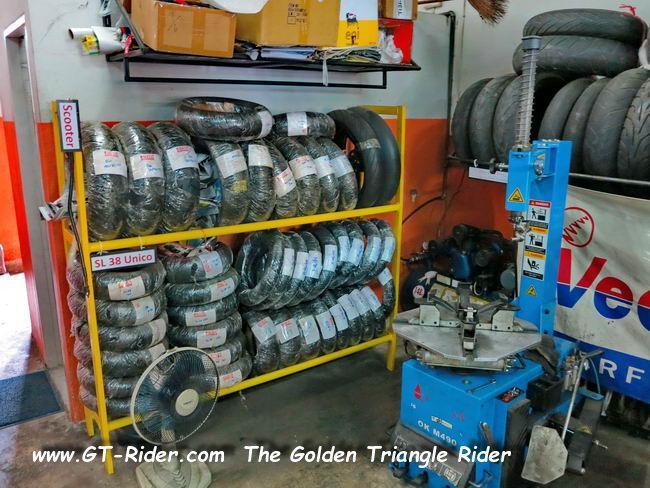 9. RED ROAD
Tel: 053904605.
Mobile: 08118843182 & 08112875527
Is a small big bike shop on the corner of Mahidol & Thippanent roads, inside the super highway, diagonally opposite airport plaza.
10. BURNING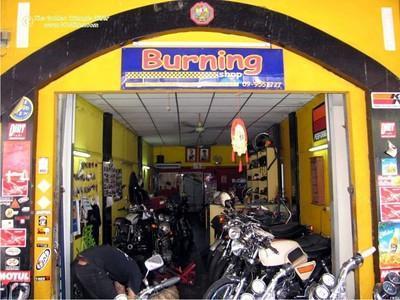 58 Kaew Nawarat Rd. Tel: 0899551727
Is a small busy bike shop into retro / classic Jap singles.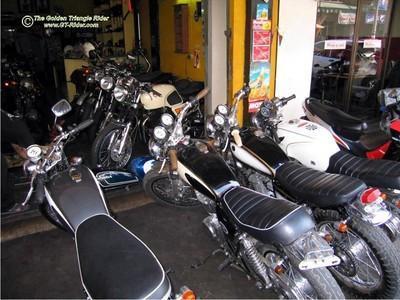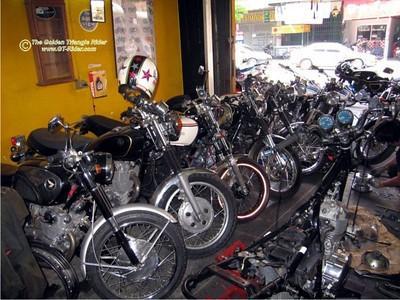 13. Tuk's CHOPPER SHOP
275 Moon Muang Road. Chiang Mai. Tel 081568594.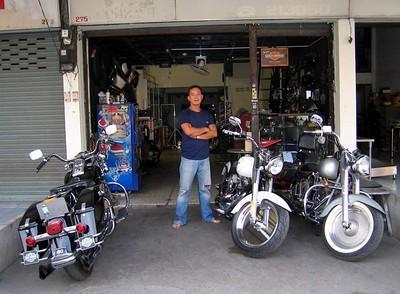 For Harley / Chopper service & repairs & some parts.
14. ING -ON MOTORBIKE
34 Morakot Road. Chang Puak.
Tel: 053210596. Mobile: 0856225155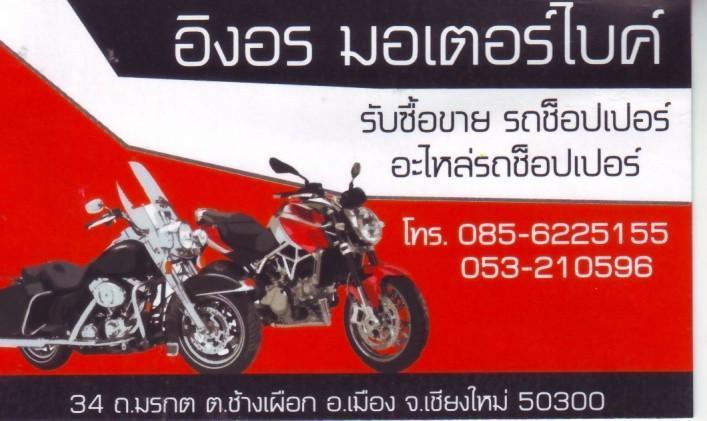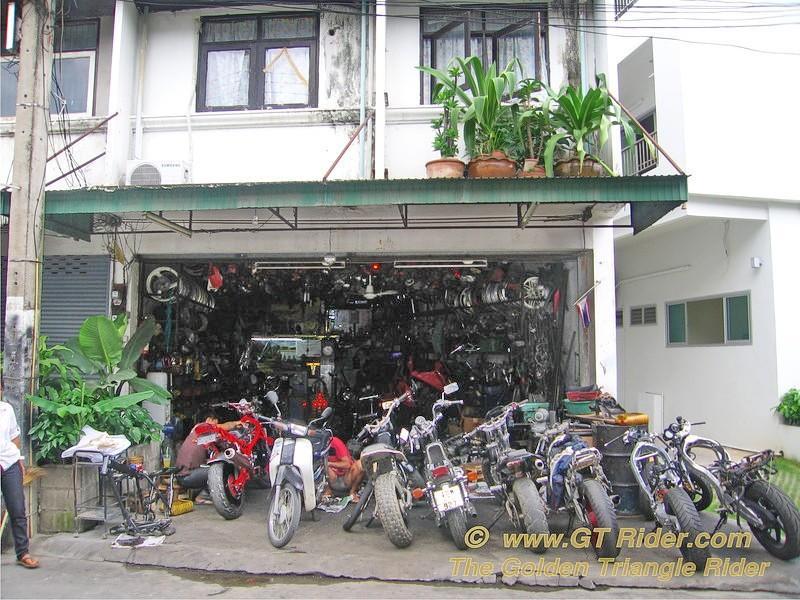 One of Chiang Mai's oldest big bike shops with arguably the biggest selection of used parts, bits & pieces. (Some of us older guys call it "Steptoe's Bike Shop. Remember Harold?))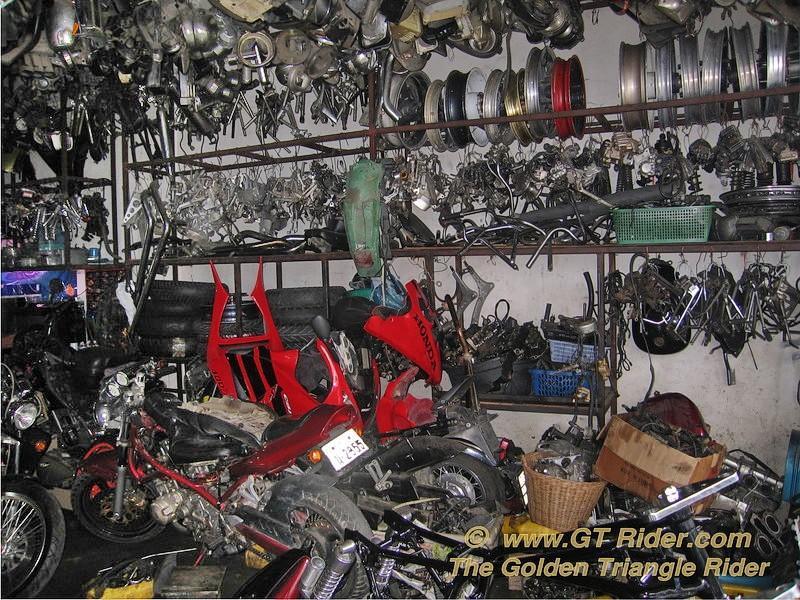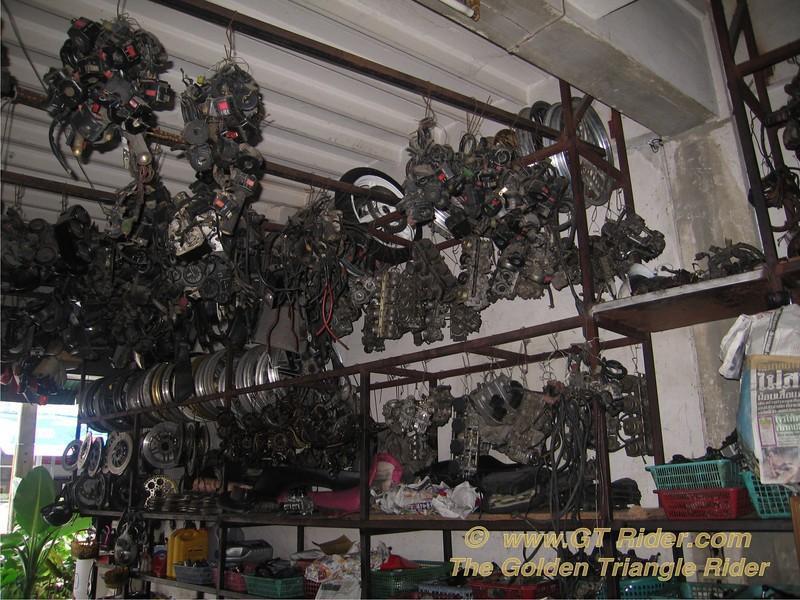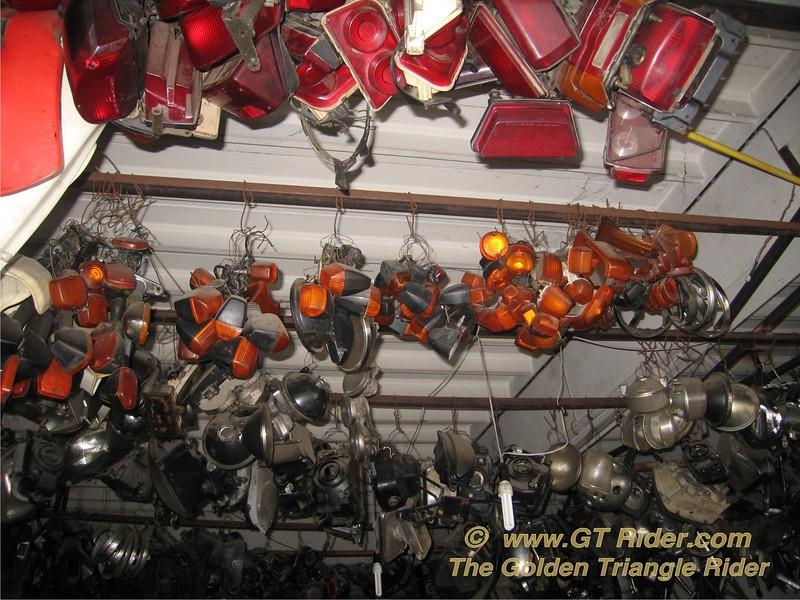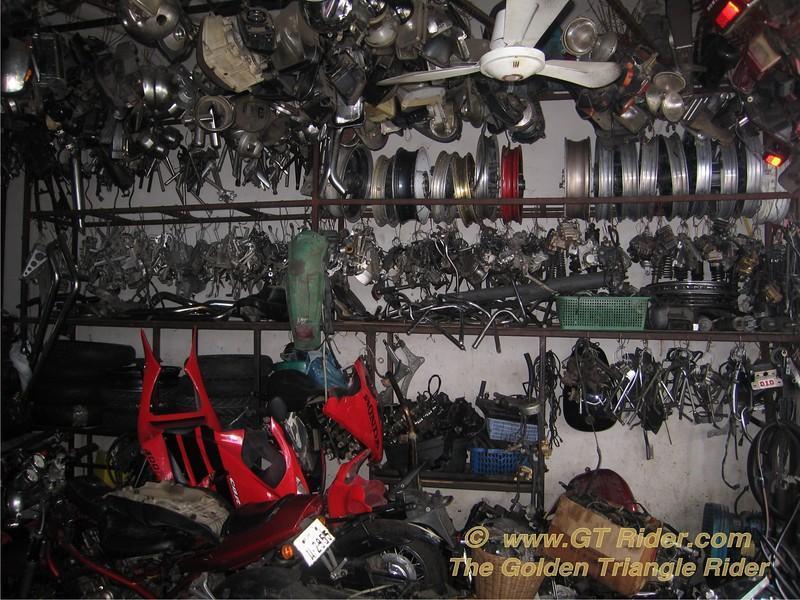 See also
Chiang Mai Handy Motorcycle Related Shops
chiang-mai-handy-mc-related-shops-t633.html#p48190
Last edited: