0
Staff member
Subscribed
Jan 16, 2003
13,839
4,801
113
69
End of wet season: 3 nights 4 days
Dates: Friday 18th September – Tuesday 21st September 2010.
WHY
Time to pick off a couple more waterfalls "post wet season" & enjoy some fresh mountain air.
RIDERS
The Kiwi Cruiser on his BIG Vulcan & David Unk on Backdoorphil's trusty F650.
THE WAY
1. Chiang Mai – Mae Kachan – Wang Nua – Phayao
Routes 118 – 120 – 1
2. Phayao – Dok Kham Thai – Chun – Chiang Kham – Chiang Khong
Routes 1021 – 1020 - 1093 – 1155 – 1020
3. Chiang Khong – Chiang Saen – Golden Triangle – Mae Sai – Chiang Rai
Routes 1129 – 1290 – 1
4. Chiang Rai – Wiang Pa Pao – Mae Kachan - Chiang Mai
Routes 1 – 118
HOW IT WENT
DAY 1 CHIANG MAI – PHAYAO
Got away from the super "late" & the Kiwi Cruiser was chaffing at the bit to ride with David Unk once again. (He was also hot & bothered hanging around waiting for me to get organized; & a more likely explanation.)
1st Stop was the Mae Kachan Hot Saping.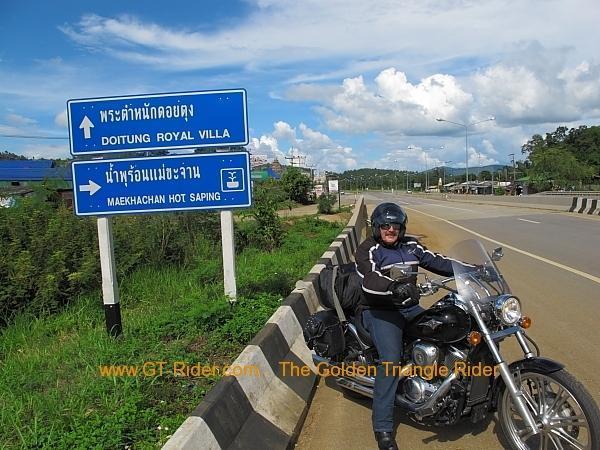 2nd Stop was the temple on the hill overlooking the Hot Saping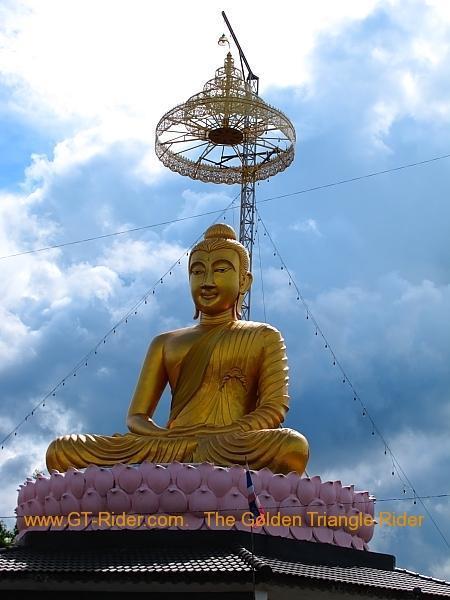 3rd Stop. The Hot Saping surrounded by shops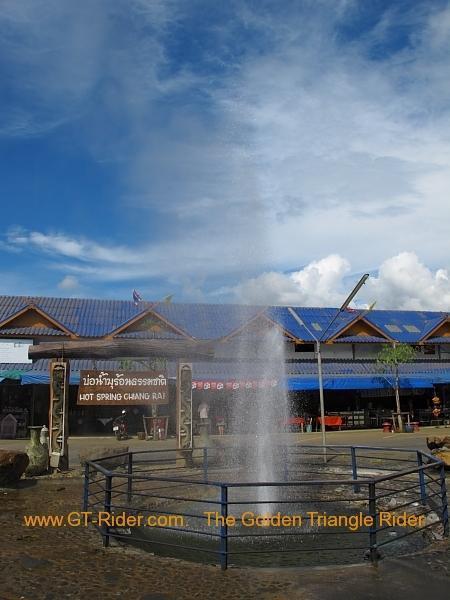 4th Stop. Black Canyon at the Shell gas station in Mae Kachan.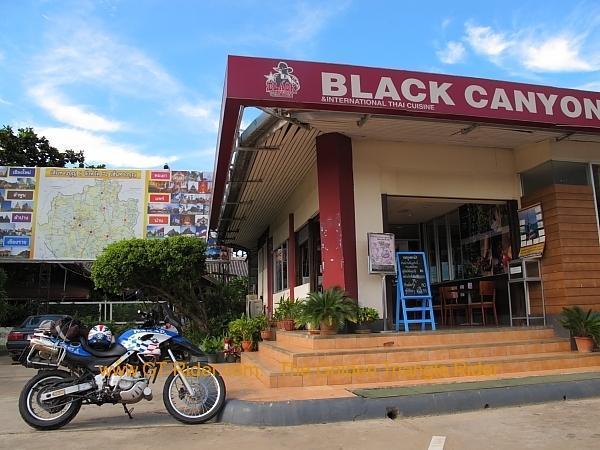 of note in Mae Kachan is that the old PTT petrol station re-opened a couple of months ago & has taken most of the business in Mae Kachan, with its supporting 7-11, Amazon Café, plus a bigger Black Canyon & a few other fast food shops.
I've tried both Black Canyon's & the older one at the Shell still provides the best service in a quieter more restful environment.
5th Stop. Wang Kaew waterfall, north of Wang Nua on R1303 & then R4015.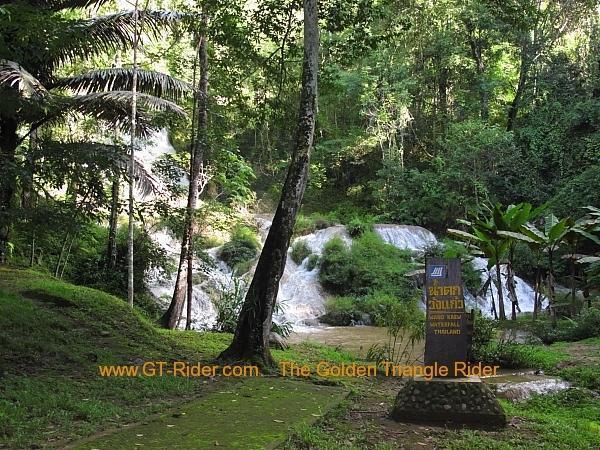 The Kiwi Cruiser enjoying the scenery & posing for GT Rider.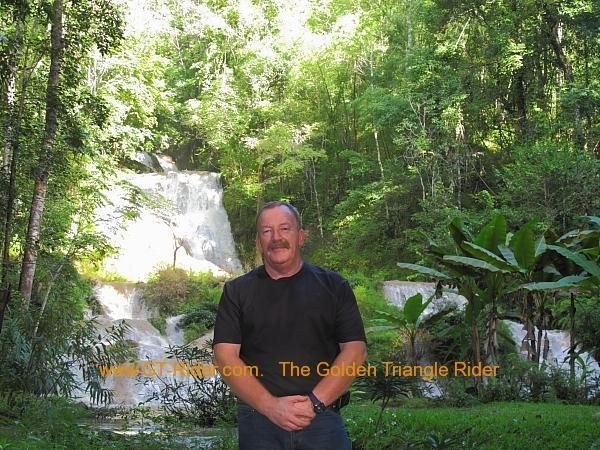 More bigger photos of Wang Kaew waterfall are here
Waterfalls Of North Thailand
It wasn't all a piece of cake getting to the falls for the KC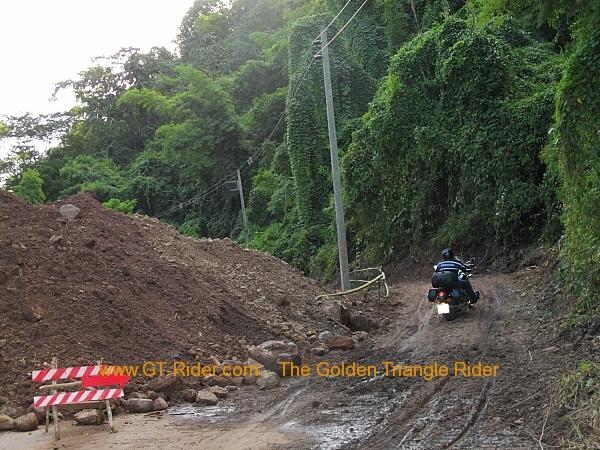 there was a small landslide just before the waterfall entry.
But this was better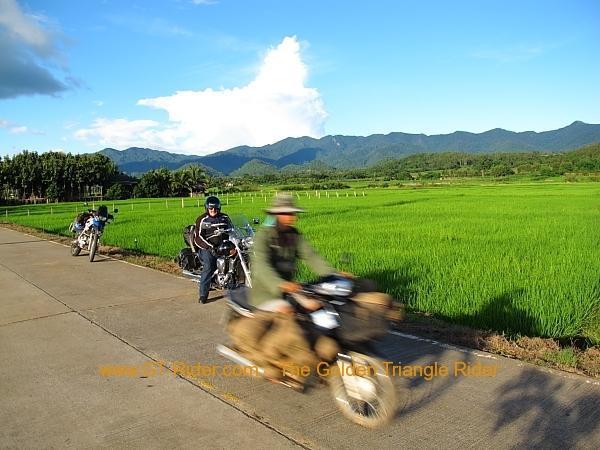 Much better.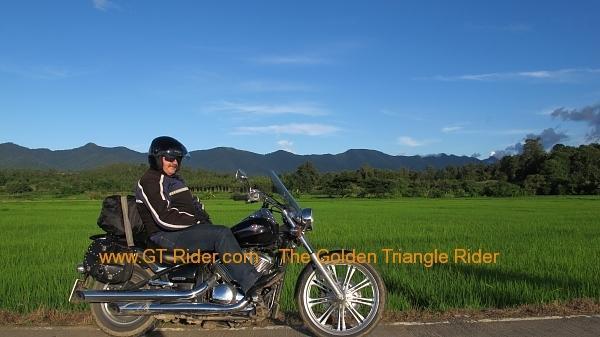 Enjoying the good life I'd say!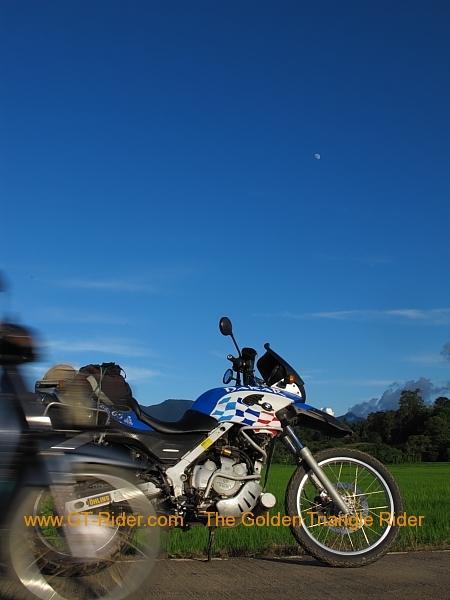 Note the moon rising - approaching full moon!
Tharntong Waterfall R120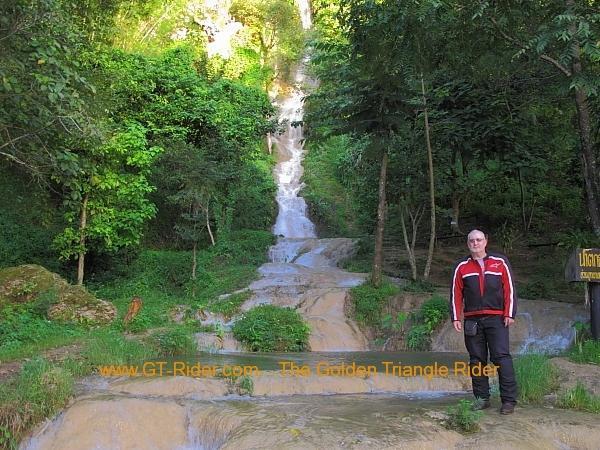 and late in the day it was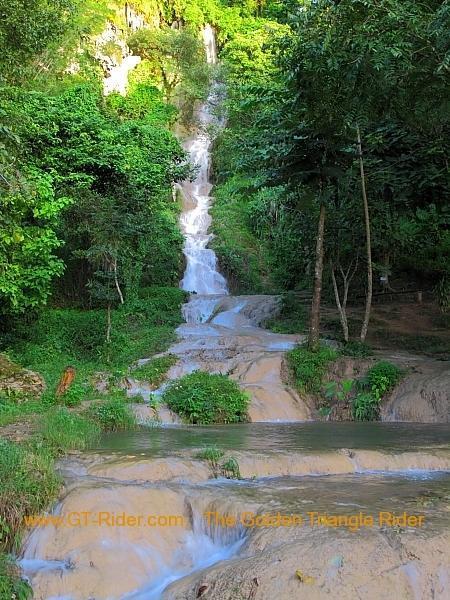 We arrived in Phayao late then & were shocked to find no room at the inn; my favourite the Phu Thong or the new Win. Theyt were both FULL. Unbeknown to us ignorant farang there was a concert on in Phayao that night & accommodation was tight. So the Northern Lake it was.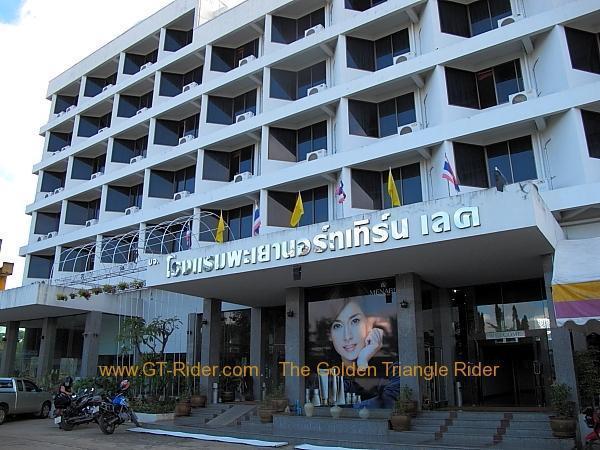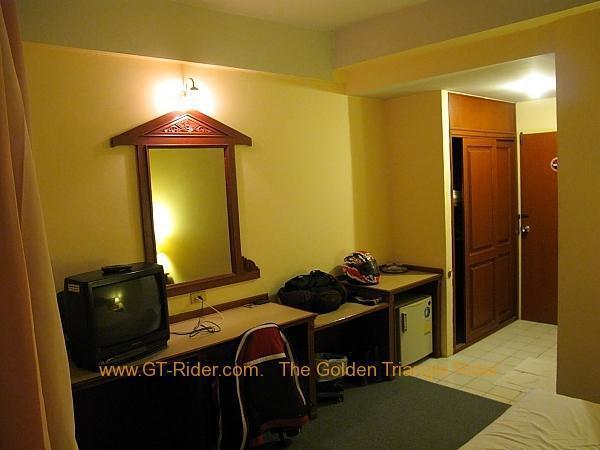 and @ 500 baht a night we weren't complaining.
See more Northern Lake photos & info here
NORTHERN LAKE Not my regular place of stay in Phayao, the Phu Tong Place, because it & 2 other places were full on the night. (A concert in Phayao, unbeknown to us dumb farang.) Anyway for 500 baht not bad..(but I still prefer the Phu Tong)......

www.gt-rider.com
Phayao is famous for it's lake & fresh air. There are heaps of delightful restaurants to dine at by by the lake. And the Krua Thep Pub & Restaurant is the GT Rider favourite.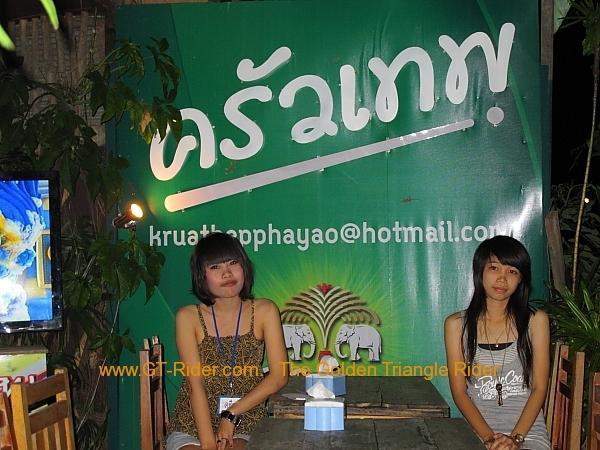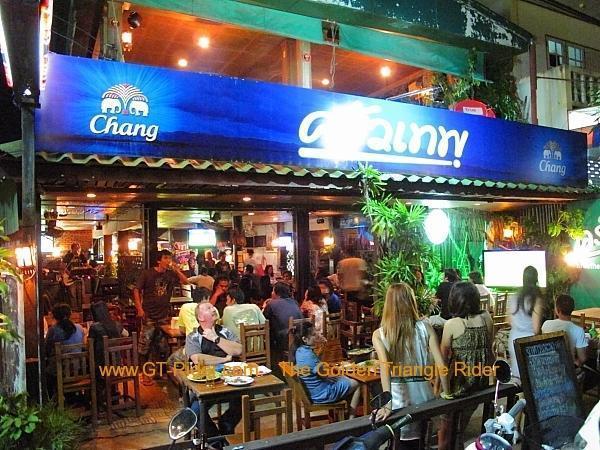 Don't miss it when you over night in Phayao. Good food, music & service.
Departure time from Chiang Mai: 1.30PM
Arrival time Phayao: 7PM
Last edited: