I stumbled on this excellent new place at the end of a hot day's ride up from Mae Sariang. Lobbed into Chomthong, and had no real plan (as usual) about where to stay. Saw a sign saying guesthouse, so followed it on the basis that guesthouses tend to be clustered. Didn't find the one the sign related to, but did find the Riverside resort. What a surprise: great hosts, great food, quiet riverside location, stylish accommodation, and good pricing [ I probably did extra well because they were still finishing restaurant construction. Bargain .... :wink: ]]
Details: Chomthong Riverside Guesthouse, 5 Moo, 3 Tambonkhunpao Chomthong. (tel 0819506695).
When you're in the centre of Chomthong, head towards the Ping River Bridge at Tha Sala. Turn right just before the bridge and the guesthouse is between the road and the river. Has bungalows and rooms.
What impressed me most is the fact the hostess has designed the buildings herself, and has used organic materials, earth pigments, & recycled teak in the buildings. It has a very "Byron Bay" feel about it, so I felt right at home.
The view out the door:
The room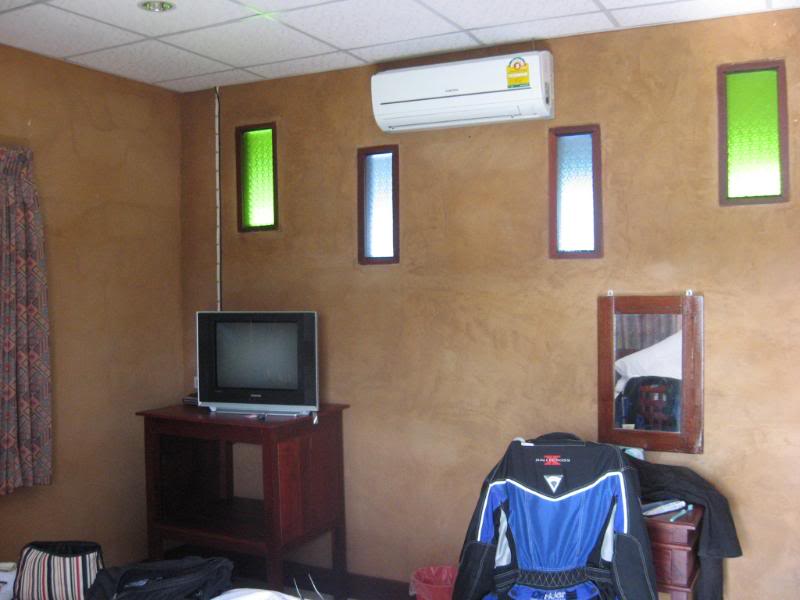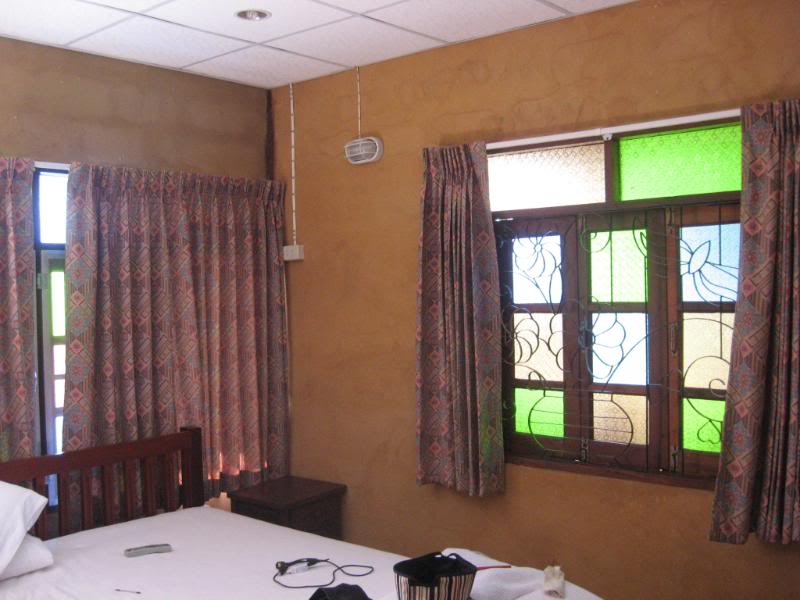 The hosts...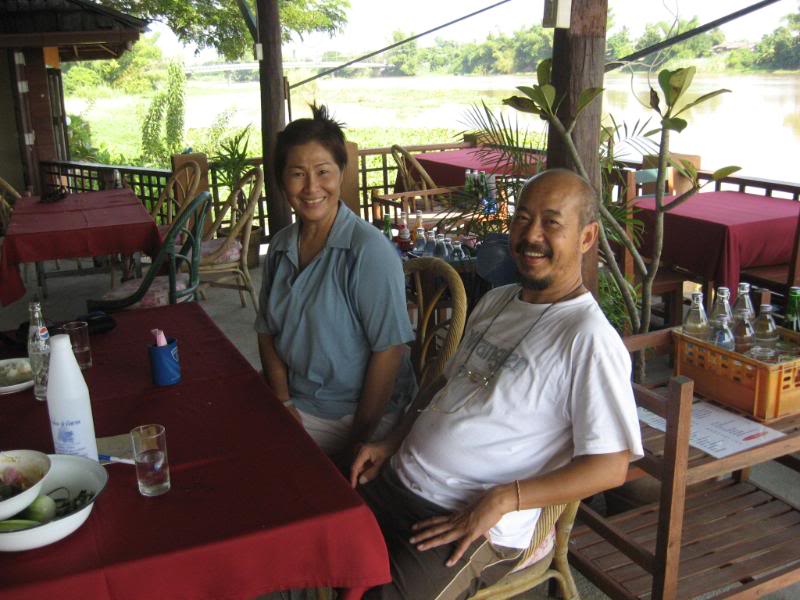 Worth a visit...and if you find ChiangMai too busy, could make a nice base for some day rides.