Thought it would be good to go to the Chumphon Bike Week. (Why do they always call them bike weeks, when usually its only on for 2 days..)
As the only vehicle currently in the 'Phuket motor pool' is my Honda Wave, decided to give the 125 a decent run. So nipped along to the local Honda dealer for an oil change. (100 baht, gee it's not worth getting your hands dirty for that price..) Then when I got back home, noticed some cracks appearing in the rear tyre. (Have owned the bike for 6 years, and still on original tyres).
So nipped along to local bike repair shop, and had 2 new tyres fitted, with a larger side wall. Now all ready for the trip. I decided to leave a day earlier, and spend the 1st nite in Ranong, then an easy run the next day to Chumphon.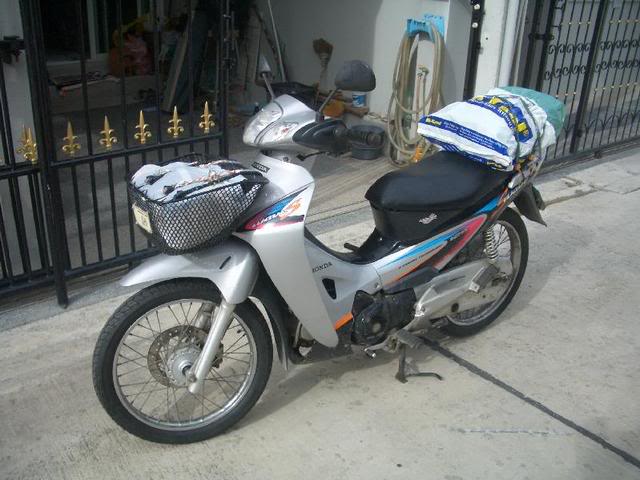 Bike packed up out side my house in Phuket, all ready to leave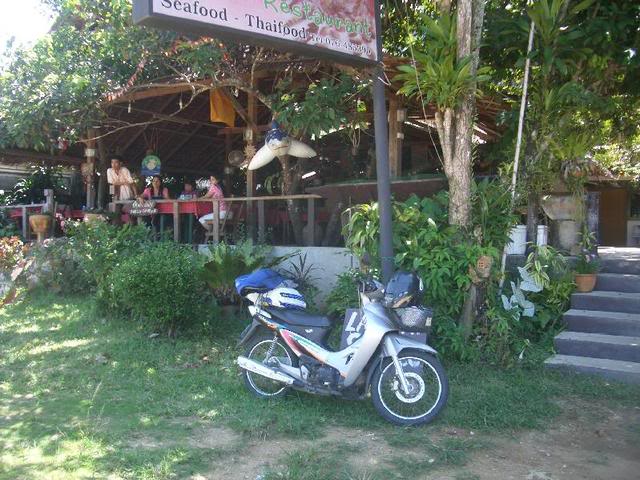 Coffee break at Khao Lak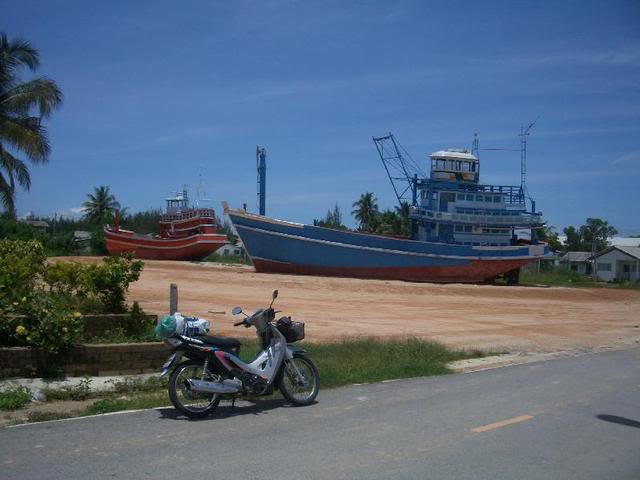 Just north of Khao Lak. They have now moved both fishing boats together, you would have thought that the trouble they went to, to move the boats, they could have re launched them.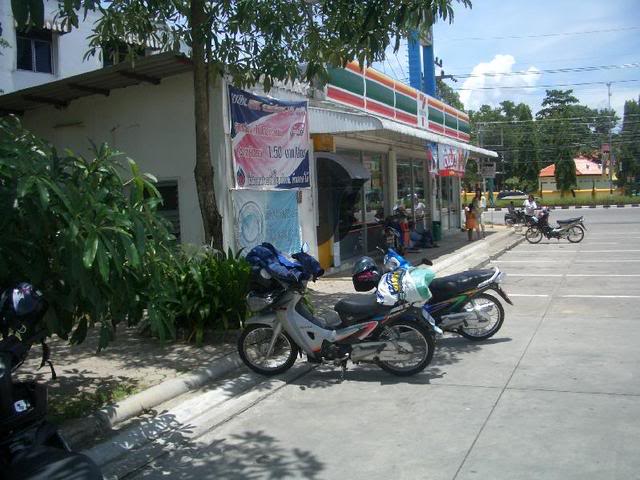 Lunch at Takua Pah, (good old 7-11)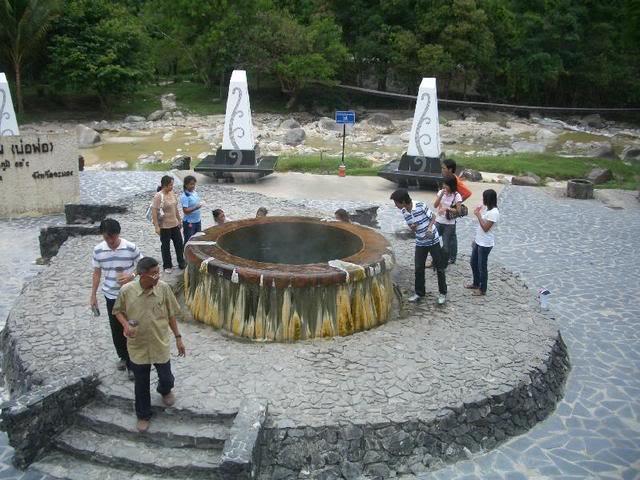 Ranong has a series of hot springs, just on the outskirts of town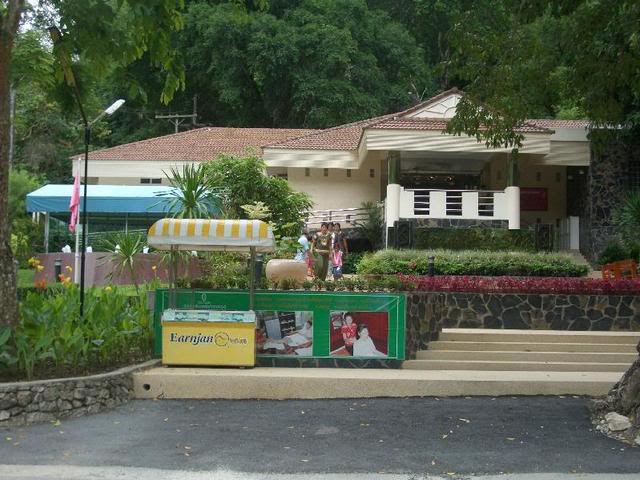 If you want some privacy, you can go in this building and they have some hot springs inside.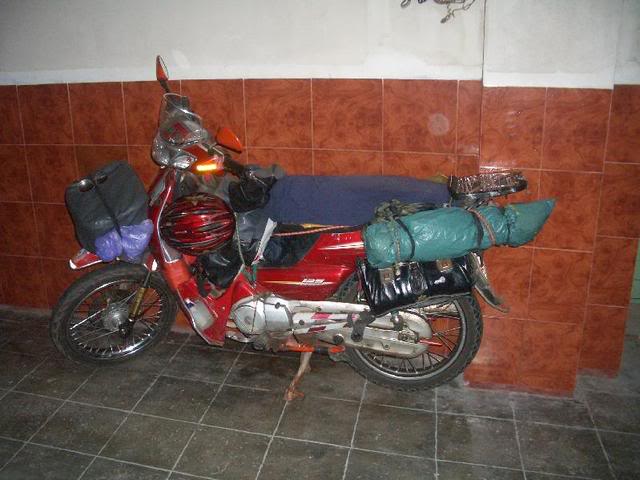 This bike was parked in the same hotel I was staying in, in Ranong. Looks like it has been set up for some serious cruising.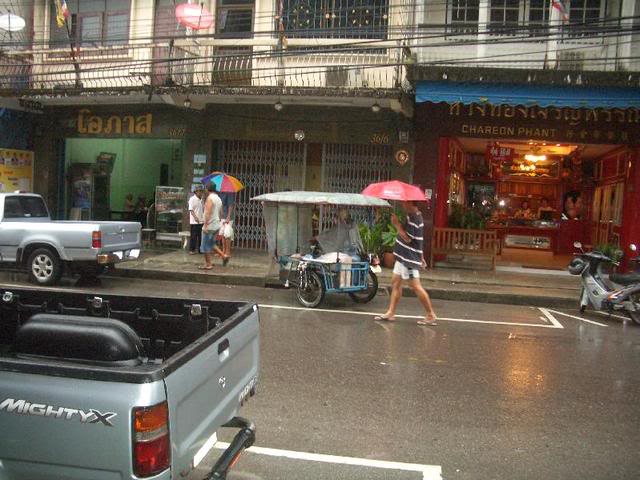 They say Ranong is the wettest town in Thailand. At least the motorbike taxis are geared up for it, with a roof, and even plastic screen that rolls down the front to keep the rain off.