Yay! My first trip report!
Well, finally made it to Chumphon via Hua Hin.
Met two groups of Hua Hin-based Thais riding down there.
The first group were on a Duc 999, a Buell and various Jap crotch rockets.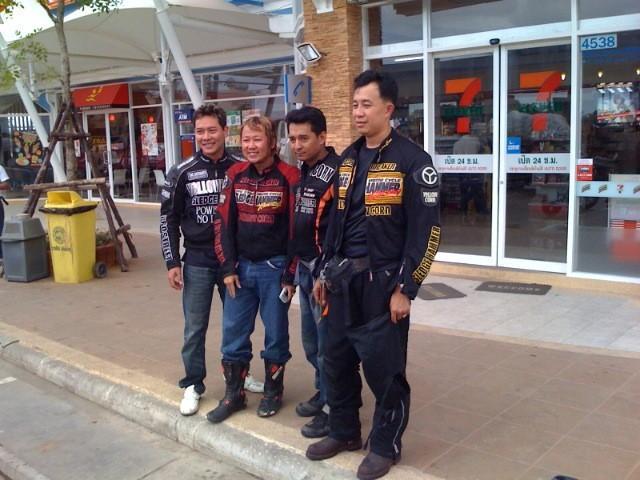 Apparently, the guy on the Buell (second right, I think) unfortunately had an accident after hitting a pothole at speed and needed some stitches to his upper arm.
The Hua Hn to Chumphon leg was interupted by a severe rainstorm, so took shelter at a service station and met up with another bunch of Thais from Hua Hin who were on a mix of R1's, RR's and a VMax.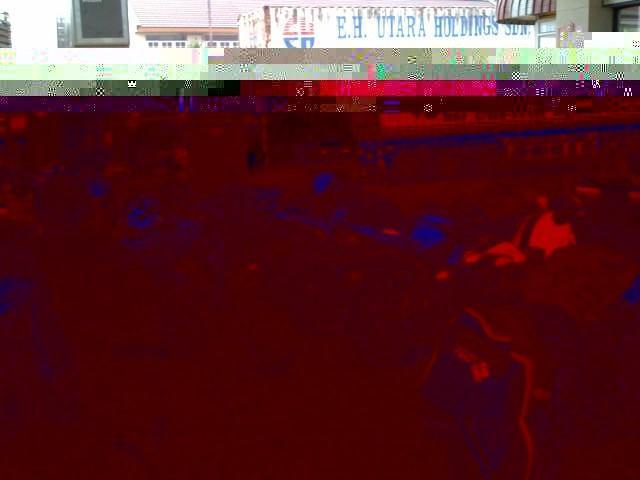 The old 'drying out the jacket over a hot engine' trick.
Joined their group on the road to Chumphon when the rain finally gave up.
My Monster did an admiral job keeping up with Jap crotch rockets and it was the first time I've actually opened up the throttle on the Monster unhindered by any new bike limitations on revs.
Stayed at the 'to-be-avoided-at-all-costs' Paradorn Hotel. Then again, what can one expect for 440 baht a night. A freezing cold shower in the morning, that's what!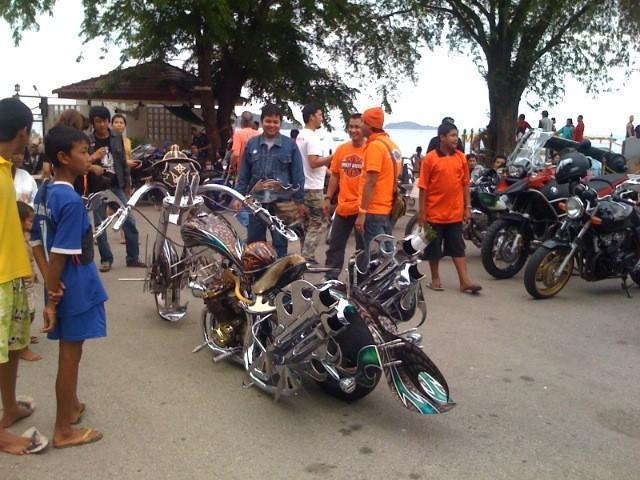 Went to some navy-themed temple where various choppers were displayed. I met tropicaljohno as well.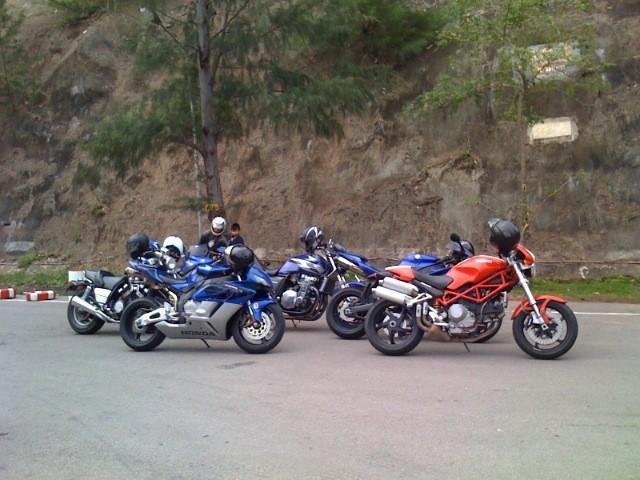 Our group's bikes parked and looking cool.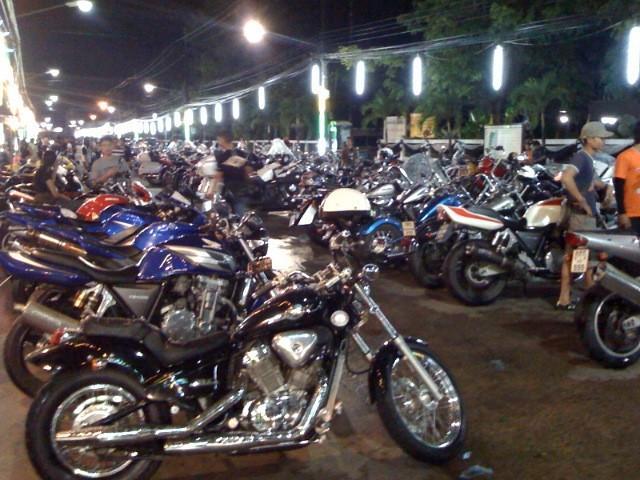 Later in the night at the meet.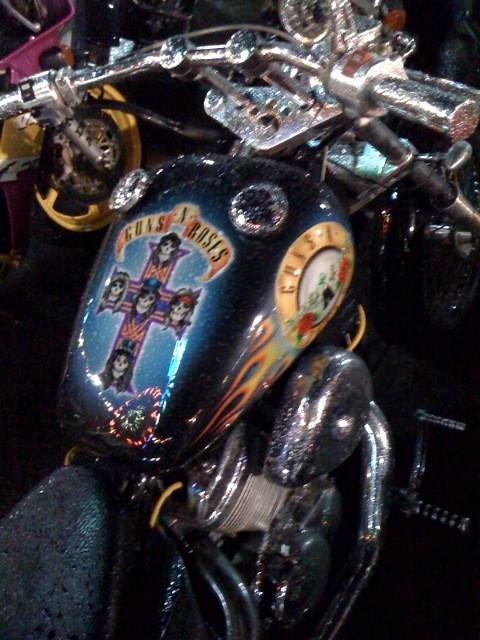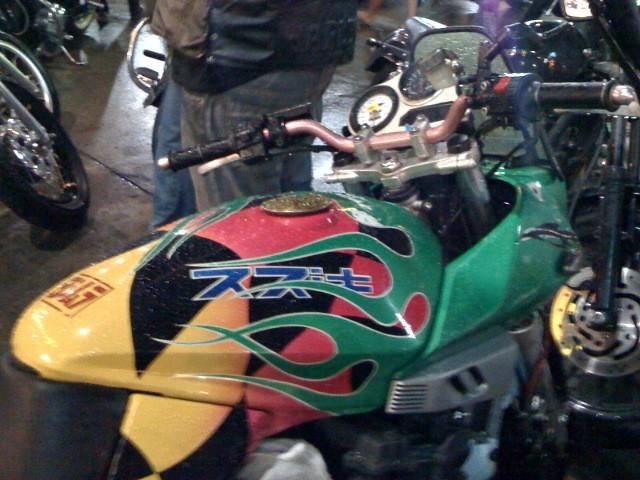 Some nice paintwork was on display.
I stayed with the group on the way back to Hua Hin. Doing 120+ kph in a rainstorm was a new experience for me but I got some valuable riding experience and thouroughly enjoyed my time in spite of the atrocious weather.
I really do need to get out of Bangkok more often!