Daewoo's 07 Trip – Ride Report 7 – Doi Inthanon and Mae Ya WF
TJ had some friends visiting from Australia, Gavin and his gorgeous wife Suk(?) and they had organised to meet up and go to Doi Inthanon… Since TJ's friends didn't ride, it would be another trip in the Jazz for him, with me racing them there and back on the trusty XR…
We headed out of town, with me taking advantage of the bikes ability to filter through the traffic, (and knobbie tyres to overtake a truck when the shoulder disappeared) getting a good head start on TJ, which I held until almost to Chomthong, where the XR's 100km top speed finally let me down…
You could hardly wipe the smile from John's face when he got into the Doi Inthanon National Park for Thai price, on account of his Thai licence… since finding out that the 400THB farrang fee allows you to visit any other parks in the same day, I am quite happy with it… on previous trips I had stupidly paid for multiple parks in a day…
We stopped at the NP headquarters and picked up a free map, and made a plan.
First stop was the two Napamaytanidol Chedi, built to honour the king and queen on their 60th birthdays. There are Thainglish signs to warn tourists of the exertion climbing to the top of the stairs at this high altitude…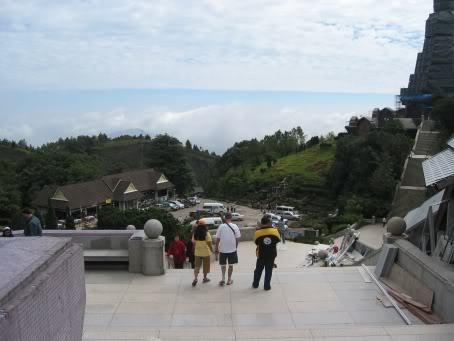 It was interesting to be up above the clouds, and quite cool, but at least it wasn't pouring with rain like a few days earlier… and, having the highest point in Thailand is actually 350m higher than the highest point in Australia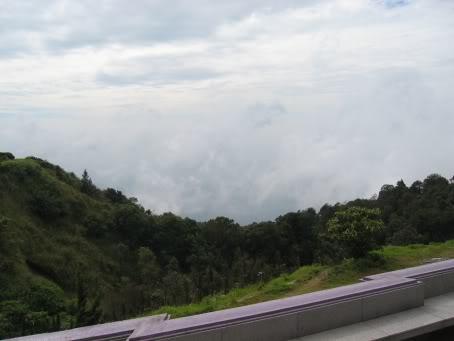 Next stop, was a trip to the top of the hill for photos with the various signs claiming to be the highest point in Thailand,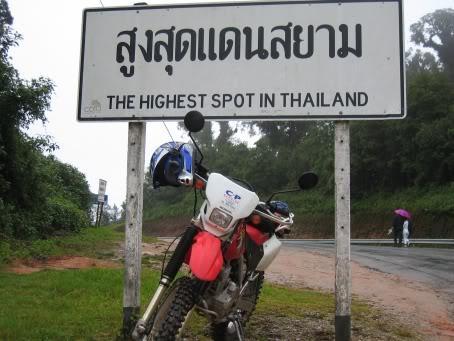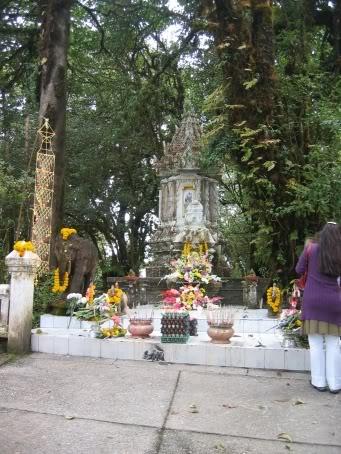 In fact, there were so many highest spots in Thailand, that we were worried that our camera batteries would go flat taking the pics… I even managed to take a photo of a nice flower, although when TJ tried to do this, the Sweet Miss Elle questioned his masculinity and sexuality…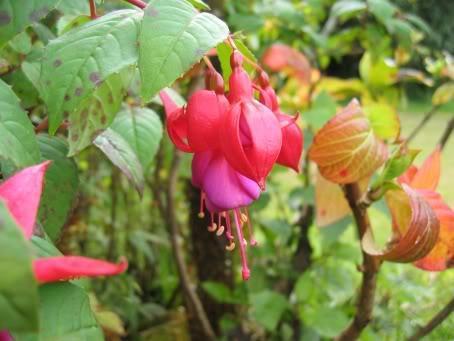 after some more Thainglish sign spotting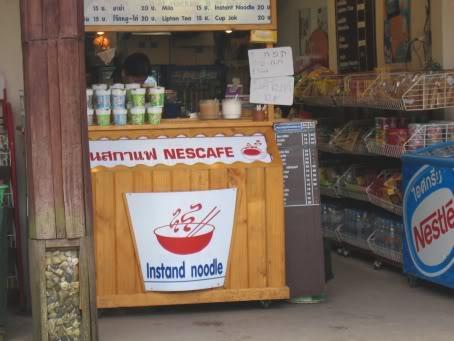 we headed down the mountain for some lunch, of which we didn't take any photos… the waitress was however, a particularly good looking bloke…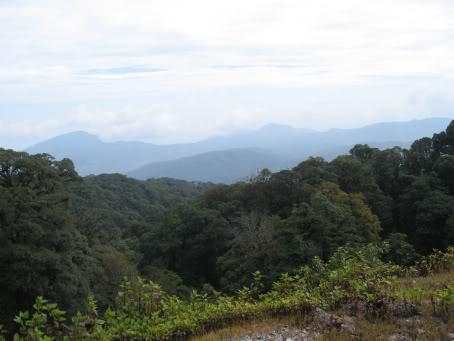 After lunch we swung by the Vachiratharn Waterfall for more photos, it was a very nice place, quite relaxing and clean which makes a nice change from most picnic areas in Thai National Parks…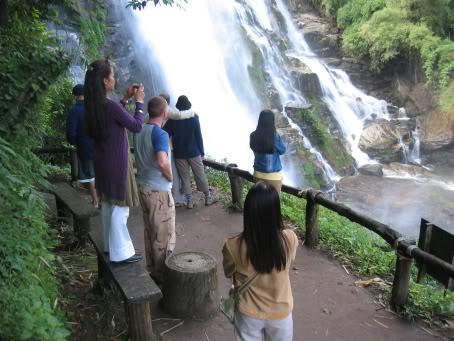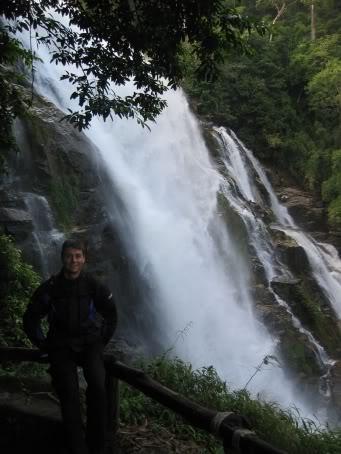 I was a bit waterfalled out by then, but we decided to go and see the Mae Ya Waterfall, which is 14km heading west of Chomthong… I am glad that we made the detour to this waterfall, as it truly was breathtaking….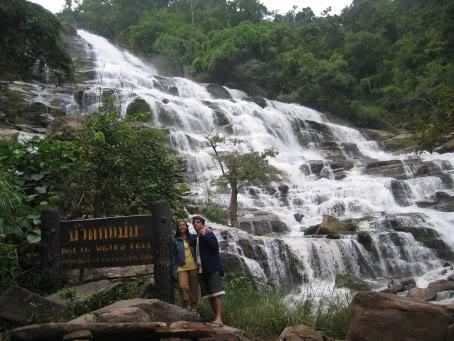 By now it was starting to get dark, and I really wasn't looking forward to getting back into CM at night, so after some strength water…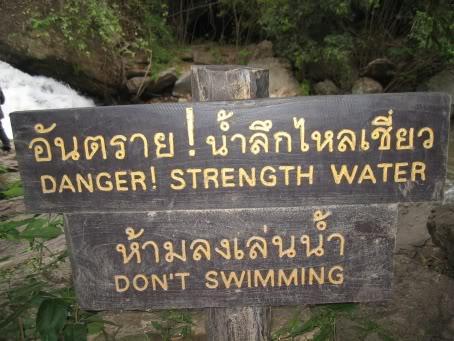 and possibly a slippery route for some who are choosey about the sort of rubbish they associate with…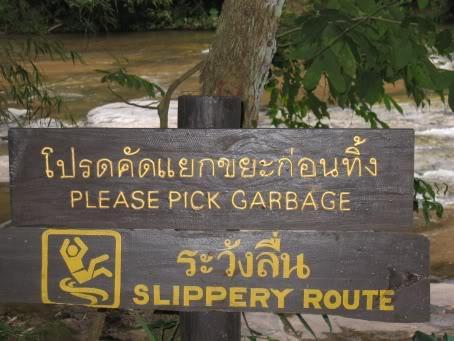 it was on the bike again… It was quiet interesting to see the huge floats being lined up along the side of the 108 at the smaller towns, ready for their Loi Krathong celebrations (to prove that it isn't just a presentation for the tourists in Chiang Mai) and to be riding with the sound of fireworks, long banned in Australia, popping overhead and all around the whole way into town….
When we arrived back in Chiang Mai, the floats were out for the Friday night parade, many of the roads were already closed, and the traffic was at a standstill… TJ gave up on getting back to his room for a shower, and had Elle drop him off across the mote from Kafe, leaving her to deal with the traffic jam…
We sat back and had a few relaxing ales, this time with Joko for company as well…
Cheers,
Daewoo