This is simply one size too small for me, so am selling to purchase another top end leather from the UK a size up. Such is the joys of mail order shopping.
Dainese leather jacket. Used for one ride season and just back from the dry cleaners and in clean and fresh order. It has of course never been down, no road rash or damage. Barely broken in and years of use left in this.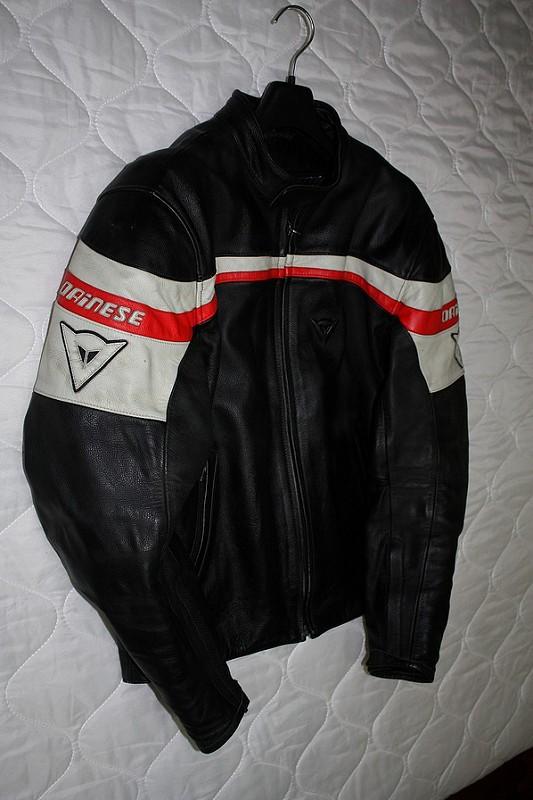 >
Of course with full CE armor (shoulders / elbows) and a back protector pocket (the protector was an add on option on this design). There is also a pop and stud liner but I have never used it in this climate. Its here somewhere and will be found.
This is a size 56 EUR, which is UK 46 and I think US also. Basically I am a big lump at 191 cm and 110kg and its the arm length that fails me most. I would think this would be ideal on someone in the high 5ft to about 6'2" and slightly (cough) heavy set.
This is a top quality bit of kit, the kind of thing that runs 400 plus GBP back home, lots of nice detailing, embossed logos, stretch panels on the back shoulders, and subtle double edges. Its just top quality gucci gear.. And who doesnt like nice gear ?? I will be getting another Dainese if I can find a similar retro styling, theres something very comforting about a top quality second skin.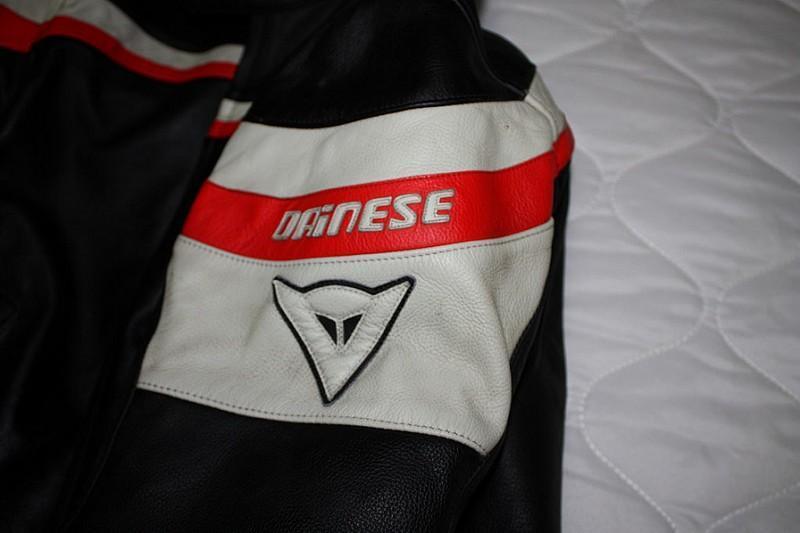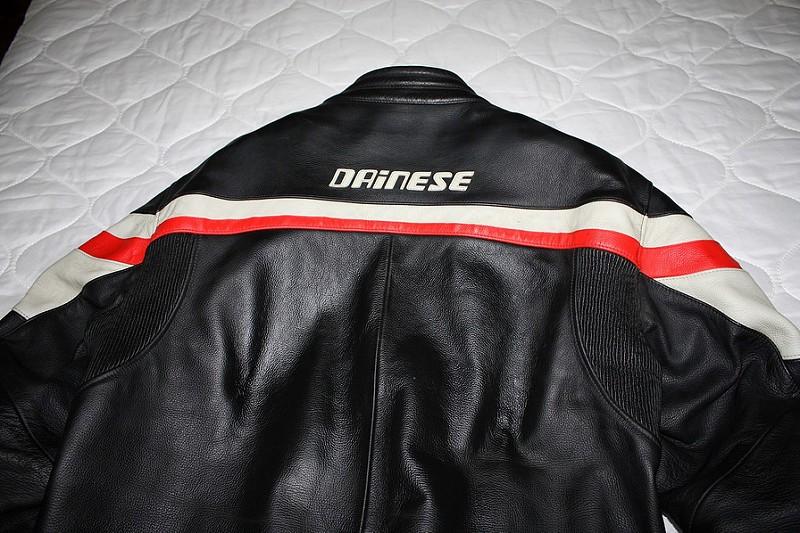 Style is always subjective, but I liked that it wasnt GP racer style / Power ranger look. Just a nice classic leather that will age well. I find it hard to find classic designs I really like in the racer look stuff.
Theres 3 minor things that stop this being mint condition.
1) the pull tab came off the zip, so was replaced with a ring tab. It actually is easier to deal with while wearing gloves now.
2) Theres a tiny tear in the section behind the arm zip.. That frankly I cant think of any way to market as an upgrade at all !!
However when zipped closed its not visible and has no structural or safety effect.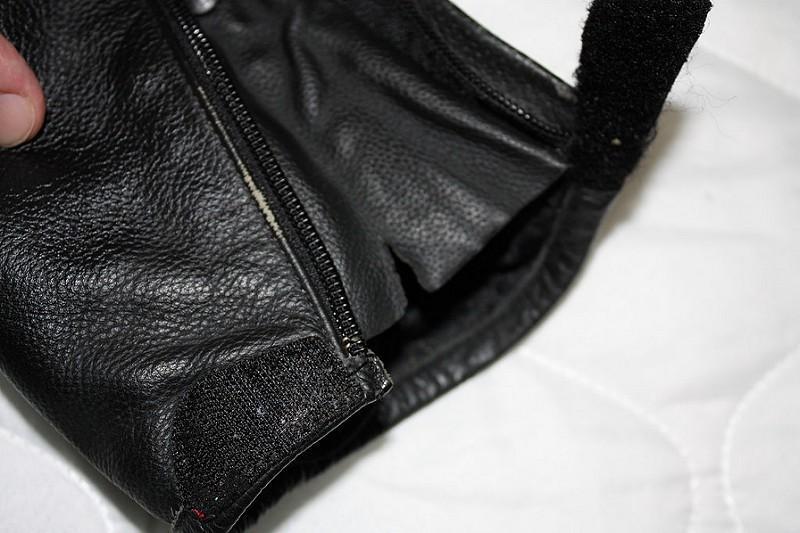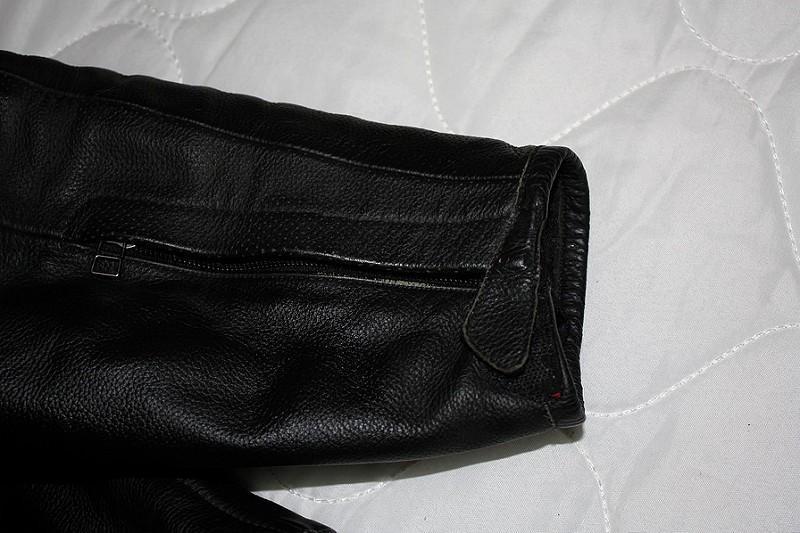 3) The front zip has some tiny wear. Being super super picky to document anything.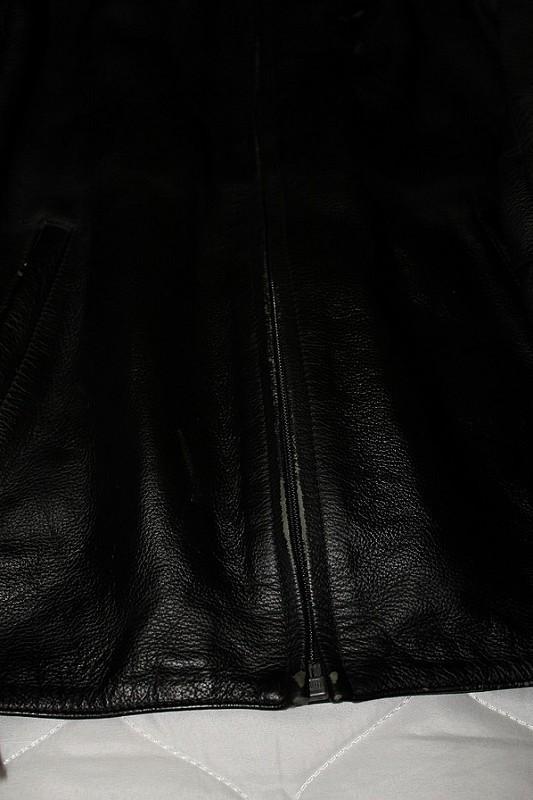 Lastly I present my handsome self modelling this fine article. You too could look this good !!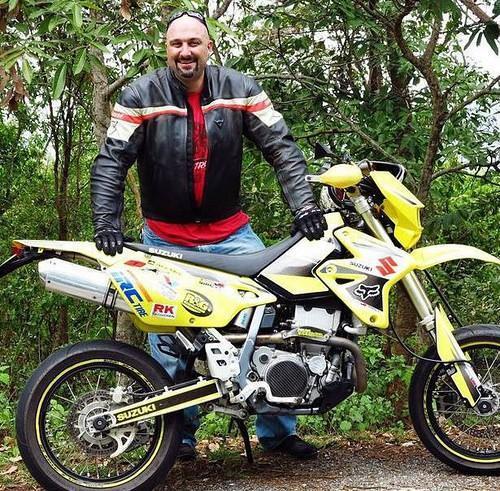 So for this much awesome I am after 7500 THB shipped anywhere in Thailand. Full money back guarantee if it doesnt fit or for any reason your not happy once you see it, as long as I get it back in the same condition obviously. That isnt cheap but its a damn sight less than it cost me and its a great long life leather at the price of some mid level textile here. Dainese Pro Shop in Bangkok would be 30k - 35 for the same kinda gear, as per >>> Dainese Pro Shop