Administrator
Staff member
Jan 16, 2003
12,320
2,687
113
67
TonyBKK wrote: Wow! Pretty crazy to see the entire building slide like that!

Glad this thread got a bump as I've not yet been to Doi Mae Salong and it's definitely on my short list. Understand it's crazy-busy over the holidays? Will try to hit it either before or after the rush then.

Happy Trails!

Tony
Tony
Yeah you've gotta do Doi Mae Salong - delightful place & unique in Thailand like that, up in the mountains.
Getting there is always a fantastic ride.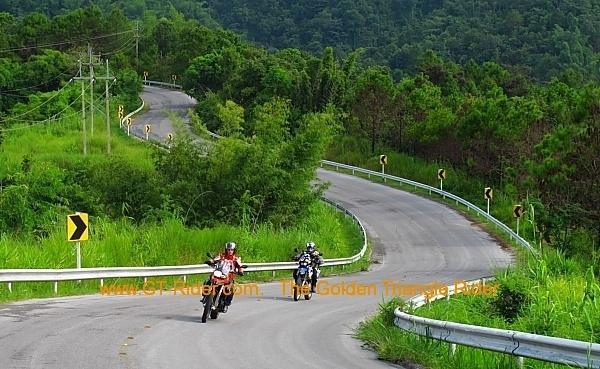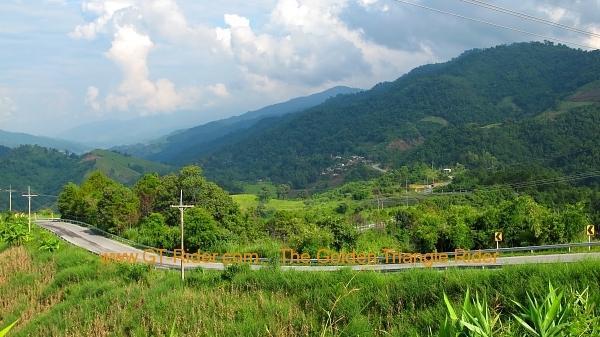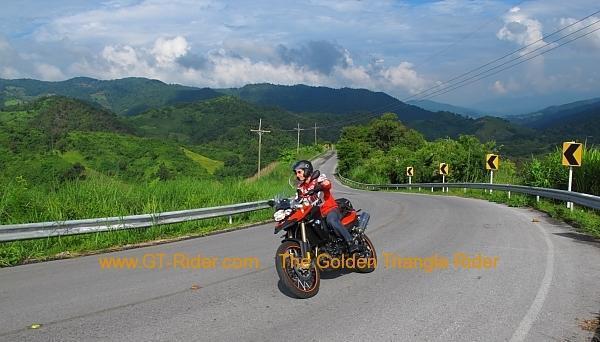 Check out the GT Rider Doi Mae Salong website
https://www.gt-rider.com/tour-options/chiang-rai/doi-mae-salong-information
for lots of info on the history of Doi Mae Salong & it's attractions.
It's always an adventure ride there & some of the bikes breakdown, once you get there.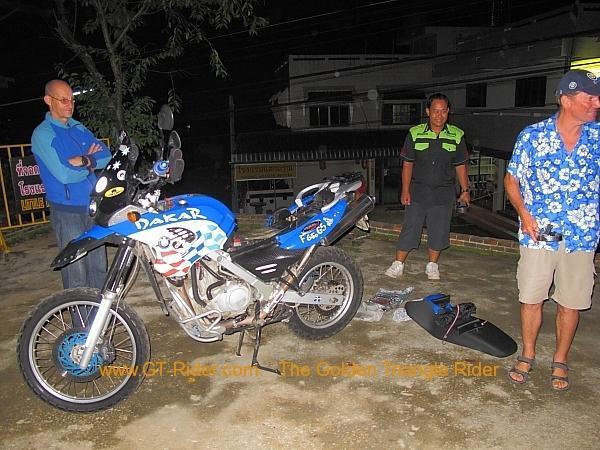 You always meet interesting people in Doi Mae Salong, & Khun Wan head of OTOP & Tourism Development for Doi Mae Salong is one of them.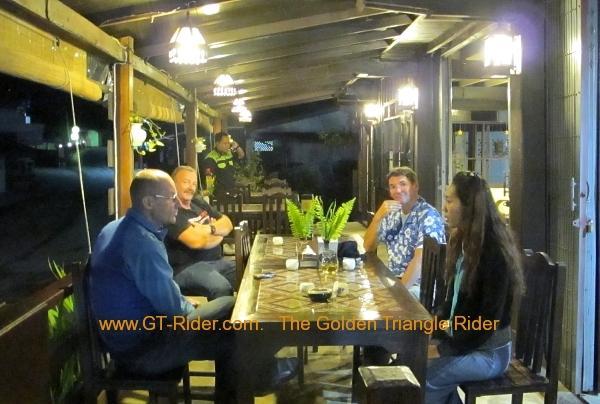 Wan deep in conversation with GT Riders John Gooding, Ben Kemp & Tom Forde, & discussing tourism at Little Home Guesthouse in DMS.
In Doi Mae Salong the Chom View is a new popular karaoke pub & restaurant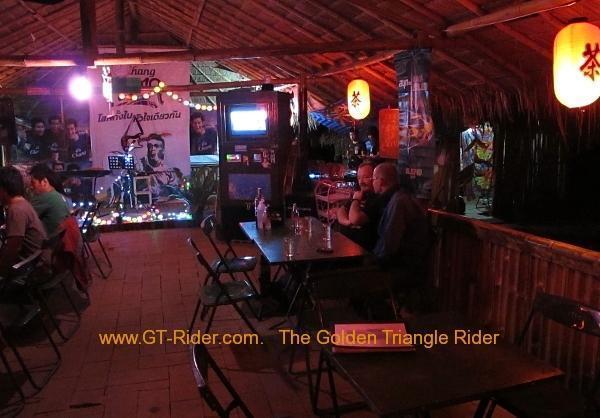 like most places it hangs off the side of the hill & has a view.
The food must be good, because I've never seen so much food on the table of the 20 odd karachagans sitting at the other table, eating, drinking & singing poorly.
Unfortunately we never got to try any food, because I think it was all gone that night. However "we shall return."
With no food we retreated to the Shin Sane, ate & still felt hungry so ordered banana pancakes with ice cream all round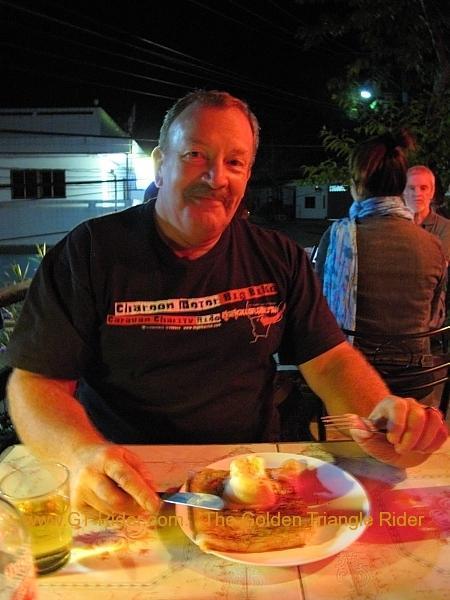 with the staff popping down the hill on a Honda Dream to buy the ice cream for us from 7-11 store. Yes we have banana pancakes, but no ice cream, however we will go & buy the ice cream for you! Talk about service. Try that in farang country.
A late night it was not & David Unk was up at sunrise :shock: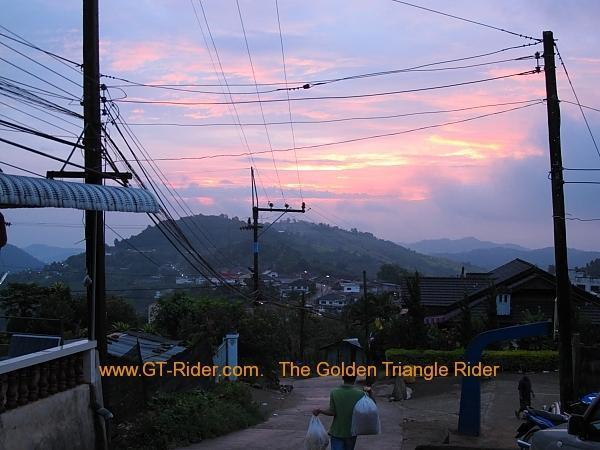 much to JG's disbelief.
Akhas & the Doi Mae Salong morning market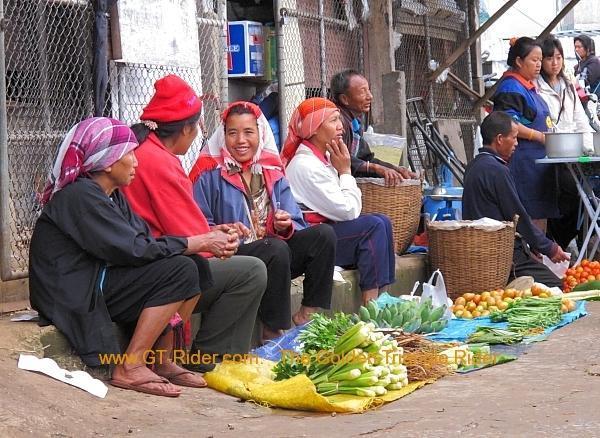 Doi Mae Salong early morning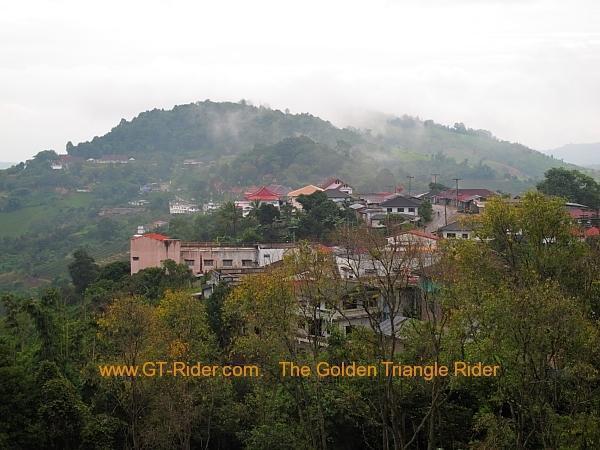 Of note in Doi Mae Salong is that Joyce from Baan Bon Doi has gone. Although she's rumoured to be coming back in 4 months.
Witoon at Little Home was impressed with JG's new bike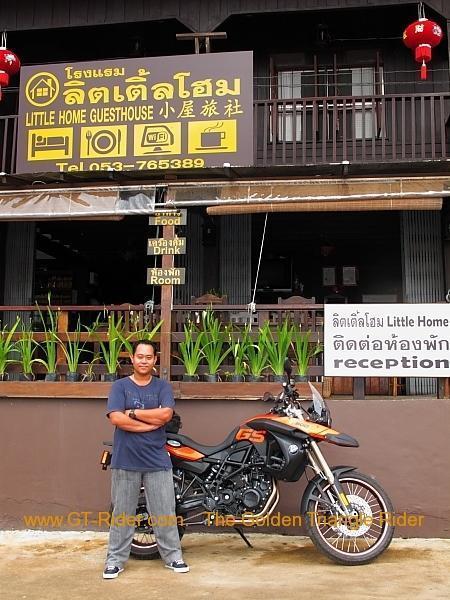 Riding buddies for this DMS ride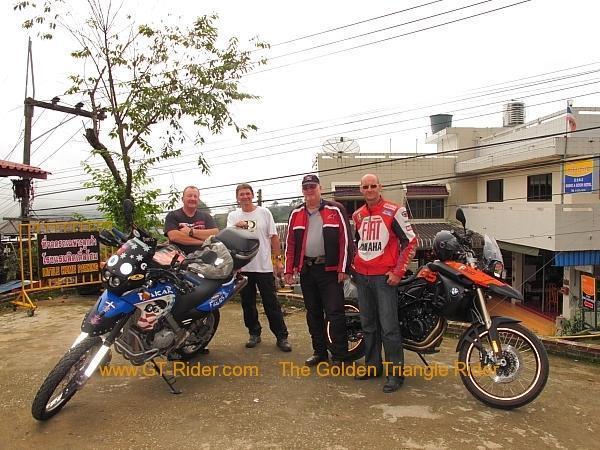 Picking out the right coffee beans to make a good cuppa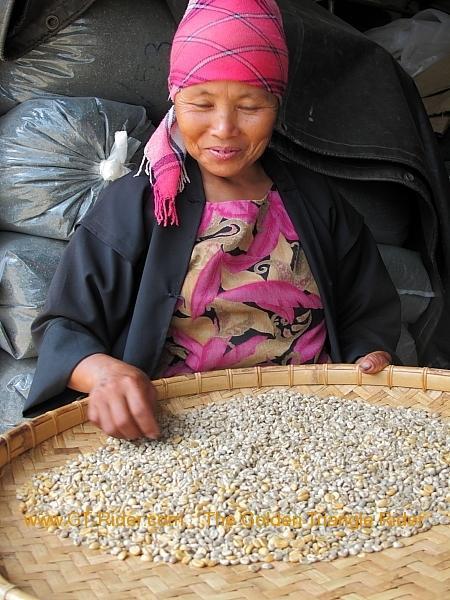 and you always get a good cuppa at Sweet Mae Salong run by Ton & Mee.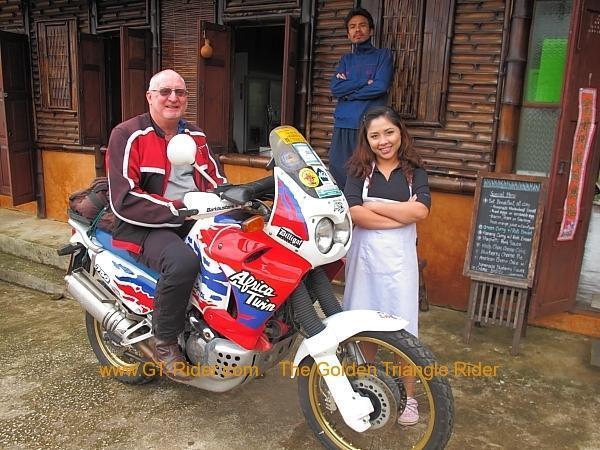 & there's plenty of tea around too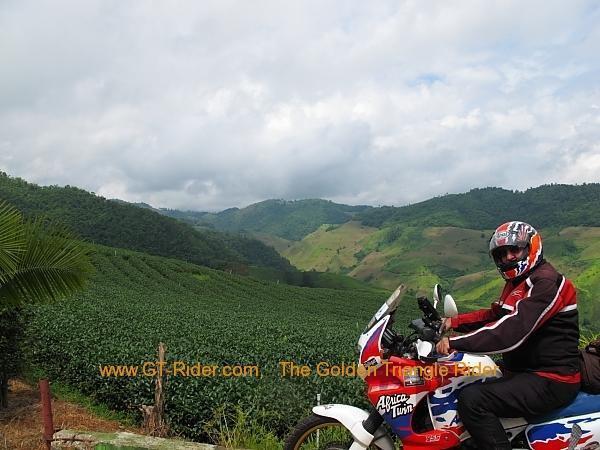 :thumbup: :lol-sign:
Last edited: