0
Staff member
Subscribed
Jan 16, 2003
13,947
4,920
113
69
An early Mekong boat trip.
Hired a boat & sailed from Houei Xai down to Pak Beng.
Meow's first trip in Laos, about year 2000.
5 Swiss + Meow & I.
We didn't need a big boat, only 1 bike & 7 people. A smaller boat would suffice.
The boat crew weren't happy about trying to fit the AT in the boat & wanted to stow it on the bow....
I wasn't exactly enthralled with this idea, & after they'd "tied" it down I was able to convince them No No.
It goes in the boat...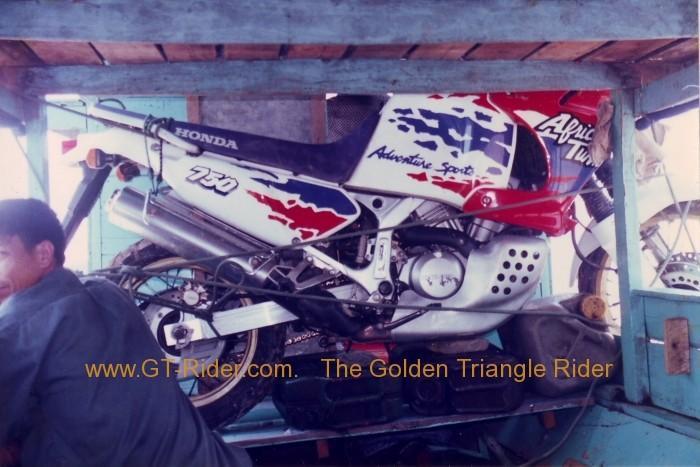 which it did, sort of & just.
So off we went sailing down the 'Khong to glorious Pak Beng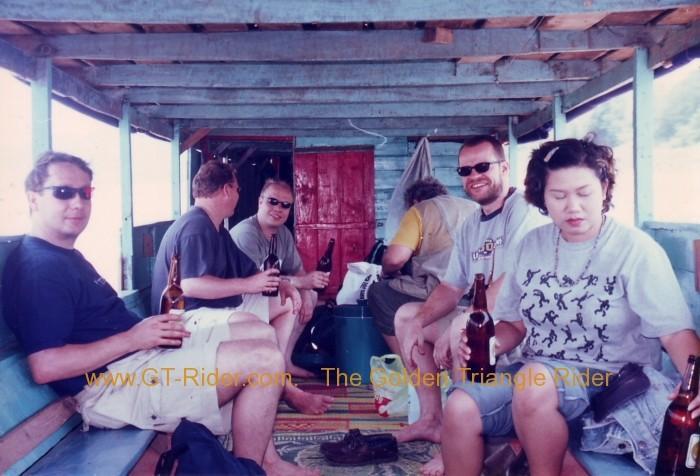 chilling out & drinking beer.