Bitten by the dirt bug I haven't found time to ride by beloved ER6n track bike for almost a year now and she's looking sad and dusty so I really should pass her on to someone who will use her.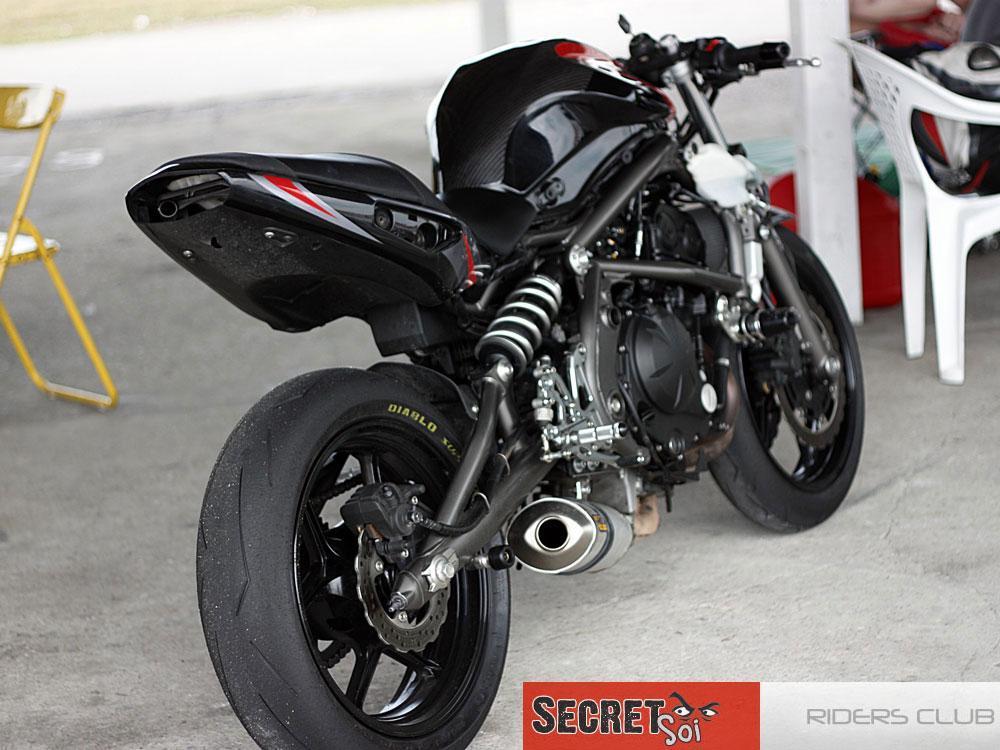 The bike has evolved quite a bit in the three years I've had her.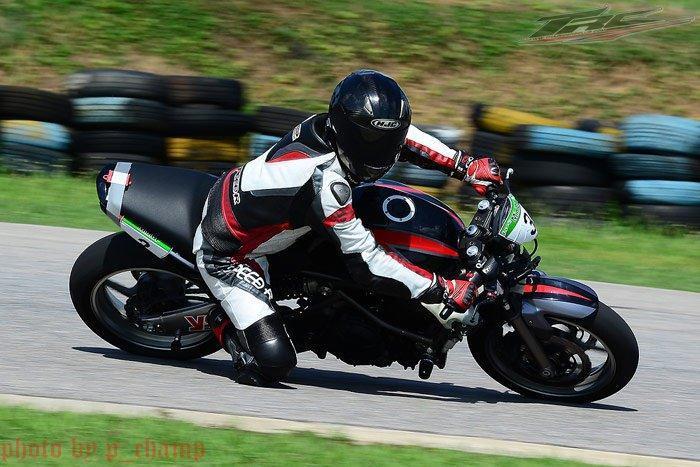 She's a 2009 (non-ABS) model that I bought from a friend in 2010.
Long list of mods, I'll update this list as more things come to me
Dynojet Powercommander V with Autotune
Versys swingarm
YSS rear shock adjustable for pre-load, rebound and ride height
Adjustable aluminum rearsets
Spiegler steel brake lines front and rear
EBC Extreme Pro brake pads
Pirelli Diablo Superbike tires, good for another 2-3 track days
Two Bros exhaust (Stock exhaust included as well)
Crash bobbins
Swing Arm Spools
Carbon fiber tank protector (real carbon fiber, not a sticker)
Clip-on handlebars plus D-Tracker handlebars (clip-ons aren't allowed in R2M supernaked series)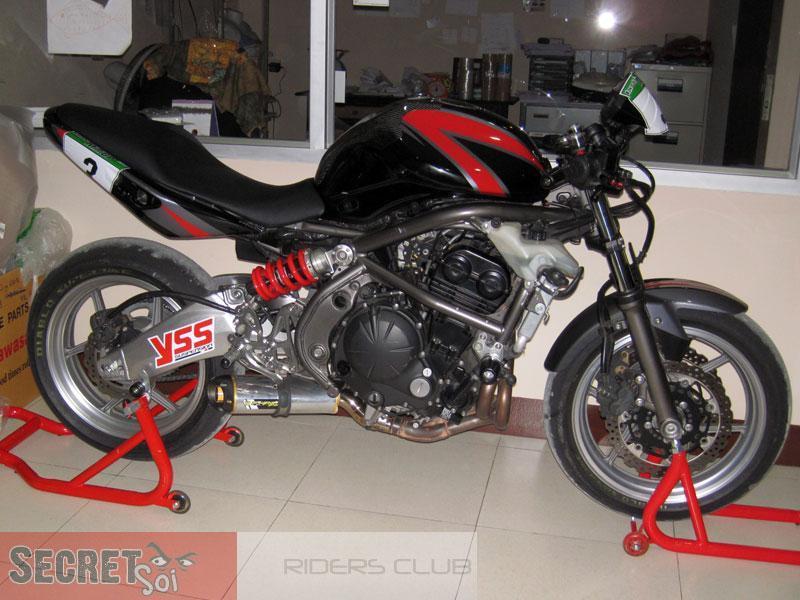 Wheels are stock but have been stripped-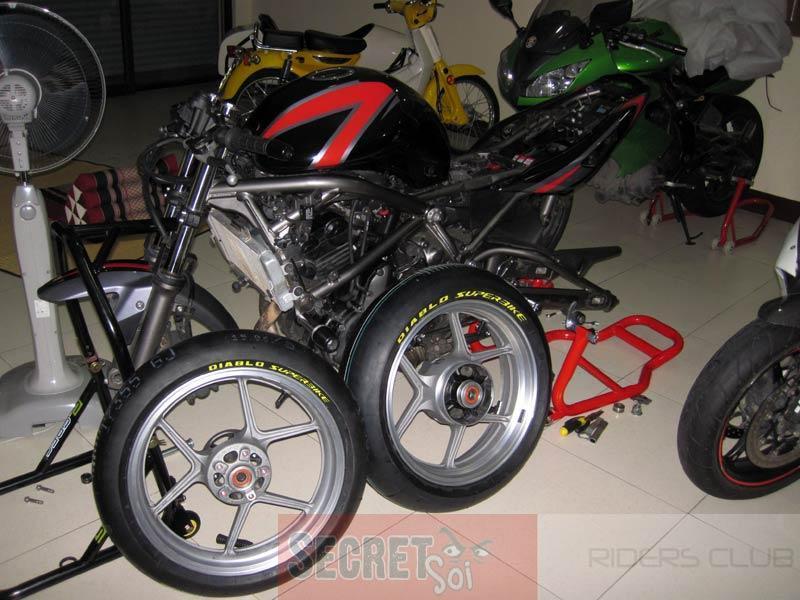 Very well maintained- oil and filter changed after every track session. Valve clearances recently checked and in spec. Coolant flushed about 9 months ago. Believe it or not, never crashed! (Well, there was that minor collision at Kaeng Krachan, but the bike didn't go down and didn't suffer any damage) :lol:
The bike has a very nice custom paint job from the previous owner and still has a plate and a green book, so can be converted back for street use. Here's what it looked like before: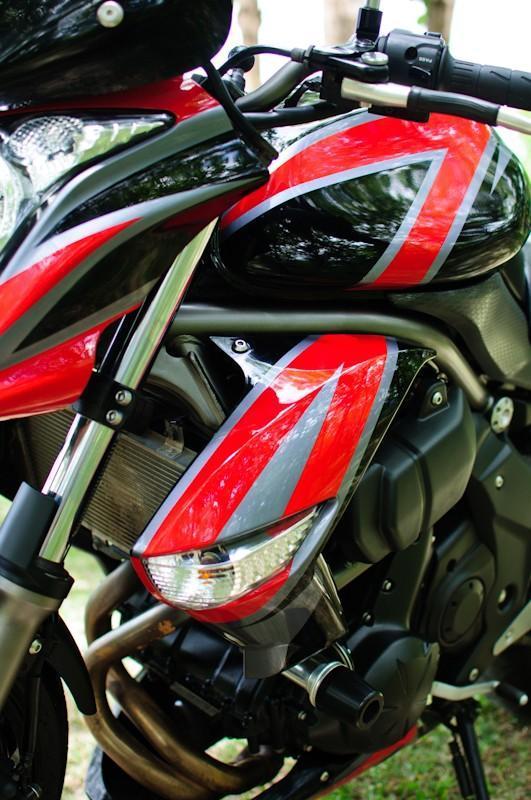 As the bike is currently not road legal I'm reluctant to let it out for test rides on public roads, but if someone is genuinely interested I can bring it to a local track (BIRA or Bonanza or Thailand Circuit) or convert it back to street spec update the road tax and renew the basic insurance so that you can take it for a spin. If I don't know you I will request a deposit before I allow the bike out for a test ride.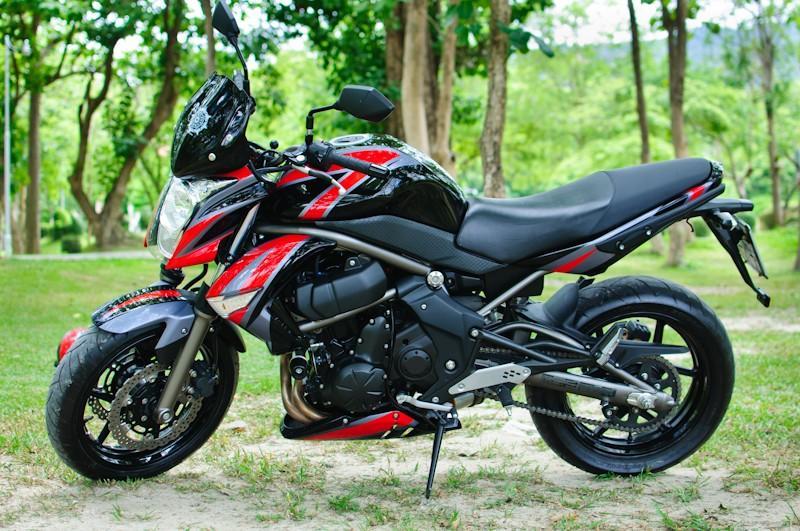 I'm the second owner. Previous owner had raised the seat with extra foam. I went the opposite route and lowered it-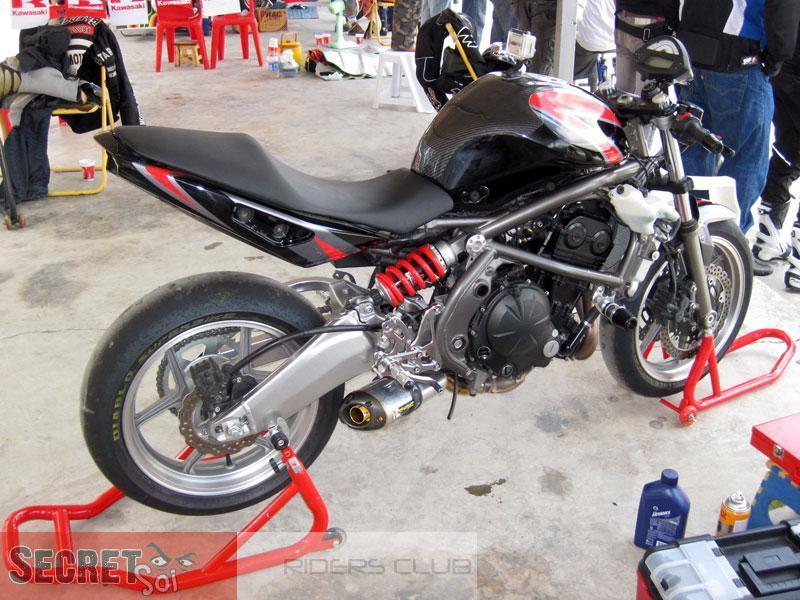 I don't have the Givi screen anymore, but all the other stock parts that you see in the pictures are still in my possession. Reckon I could convert the bike back to street spec in about a day.
Asking 180k Baht or near offer. Take off 10k baht if you don't want the Powercommander V and Autotune
Give me a ring at 0868052274 or email at Tony at Asianconnection71 dot com
Let the Good Times ROLL!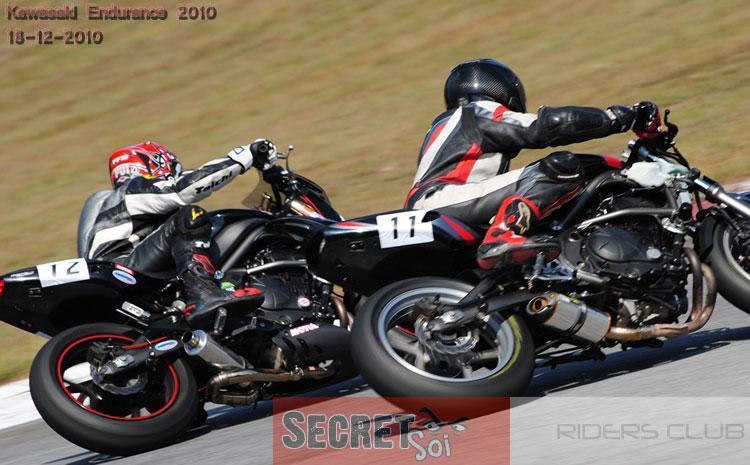 ps. just remembered, I also have the following extra tires:
Two (2) Brand new in plastic Pirellie Diablo Superbike rear race slicks. Showpow sells these for around 6xxx Baht. I'd take any reasonable offer.
One (1) Brand new in plastic Pirellie Diablo Superbike front race slick. Showpow sells these for around 5xxx Baht. I'd take any reasonable offer.
T