0
Staff member
Subscribed
Jan 16, 2003
14,190
5,161
113
69
The amazing exotic sensual Erotic Garden has their 8th Anniversary bash on the 29th December.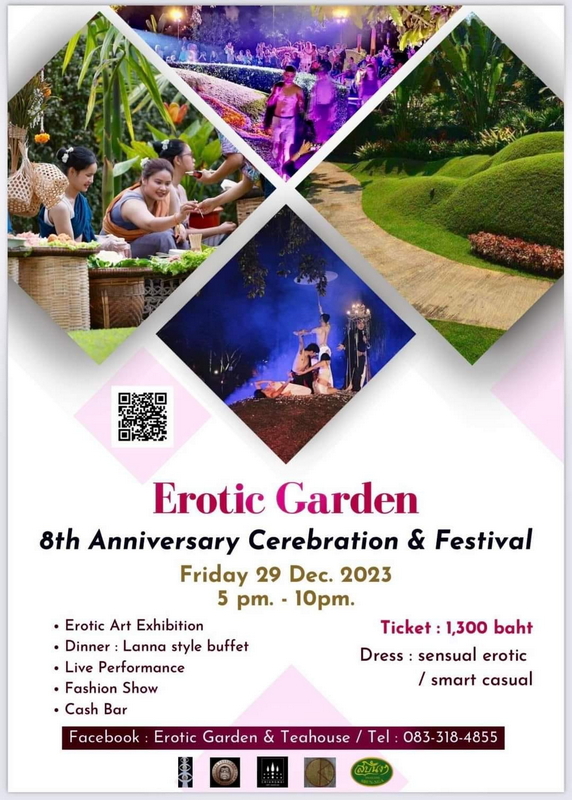 Located in Mae Rim, just outside Chiang Mai city, the place is truly unique & intriguing.
You gotta go at least once!
Spotted riding down the road a sign for The Erotic Garden. Hey what the heck is that.....something new & probably worth checking out I thought. The garden entrance & tea house & into the garden The garden is meant to be a sensual journey of art. Many of the...

www.gt-rider.com