After our challenging ride from Omkoi to Mae Ngao National Park the day before (
A brilliant ride from Omkoi to Mae Ngao National Park!
), my buddy Dave needed to head home to Chiang Mai attend to his broken bike and bruised body. We made plans to reconnect in a couple days for the Super Bowl :thumbup:
We enjoyed breakfast at the Riverhouse Resort and hit the road, Dave heading back to Chiang Mai via the 108 and me, headed off with no real destination in mind, which is pretty nice sometimes! A couple km out of Mae Sarieng on the 108 I saw a small road that headed up the Mae Sarieng River Valley, and off I went-
A beautiful cool morning; the freshly planted crops were such an amazing bright green- this must be very fertile land along the banks of the Mae Sarieng River-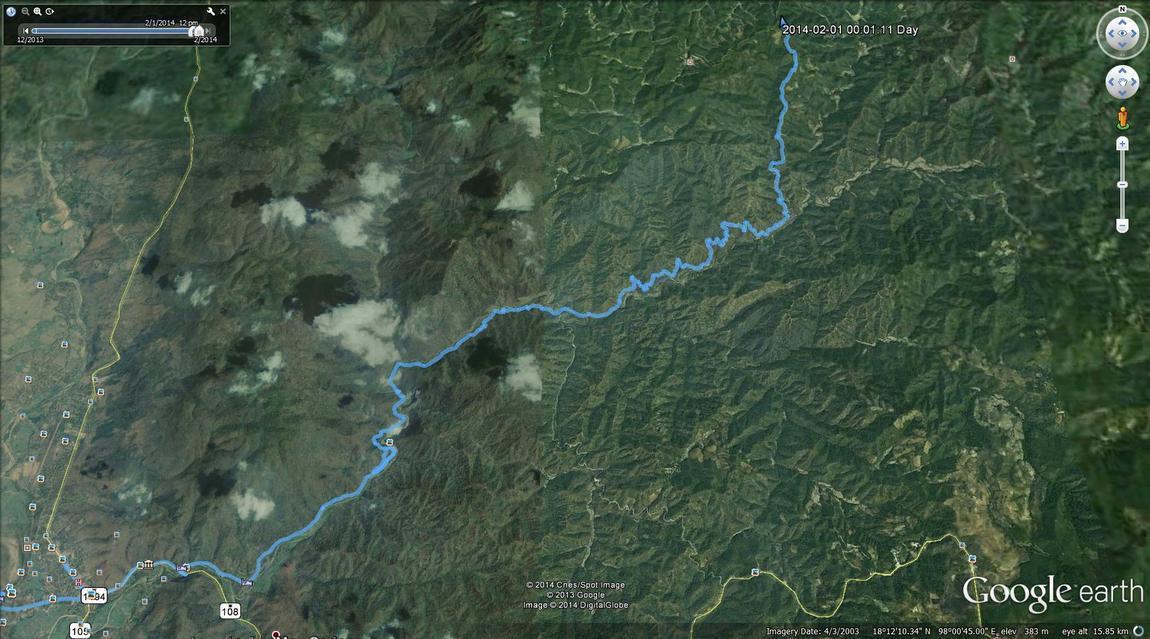 Here's the GPX file should anyone want to follow my path:
http://www.asianconnection71.com/2014-02-01%2000.01.11%20Day.gpx
(For some reason the GPS split today's track in two, but no worries, we'll get to the second half in good time)
A bit further on I came to a fairly large dam that holds back the bulk of the Mae Sarieng River: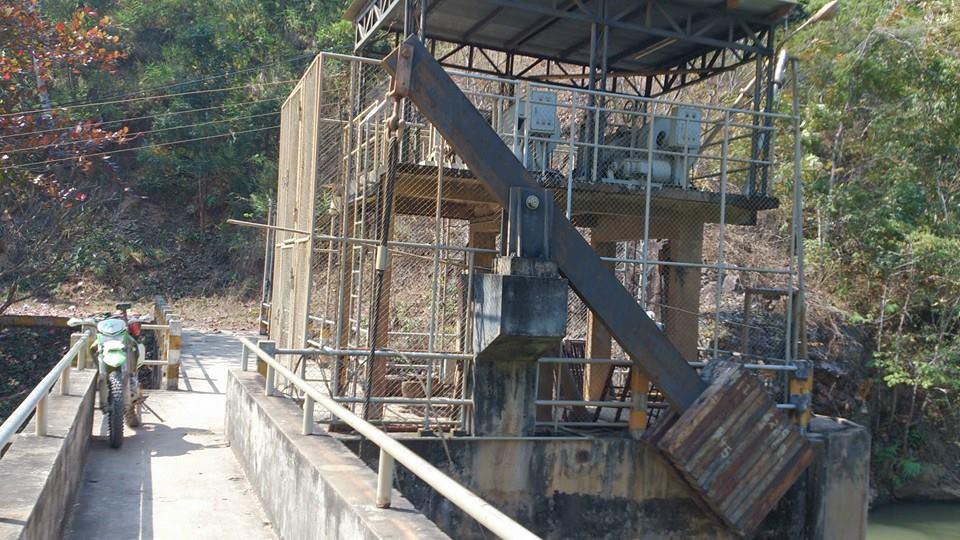 Nice spot, imagine there might be some good fishing on the reservoir side...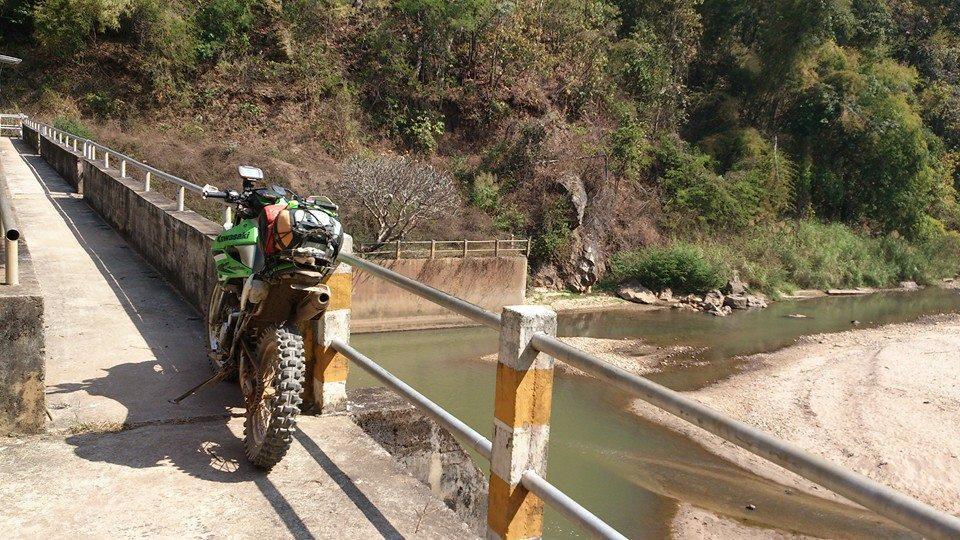 Looking downriver: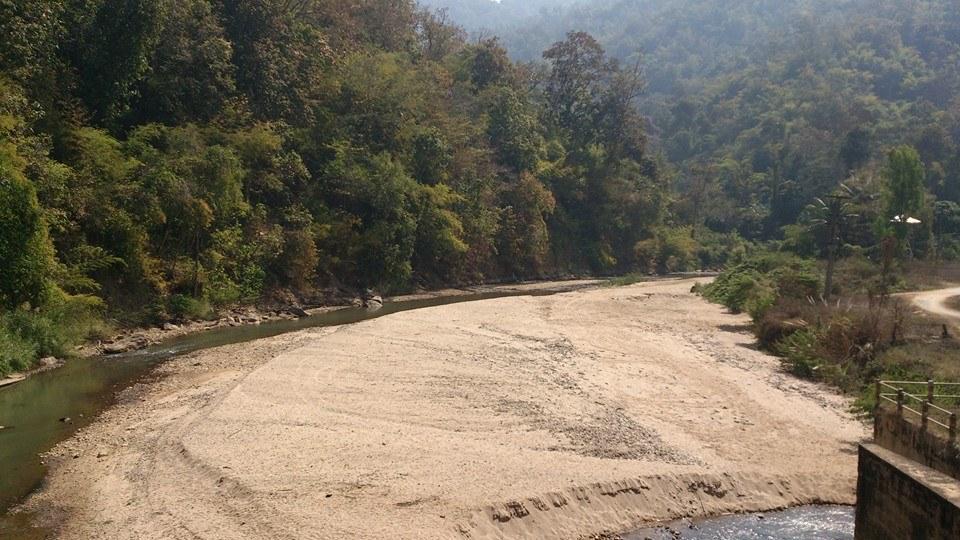 Continuing on I discover a bridge to nowhere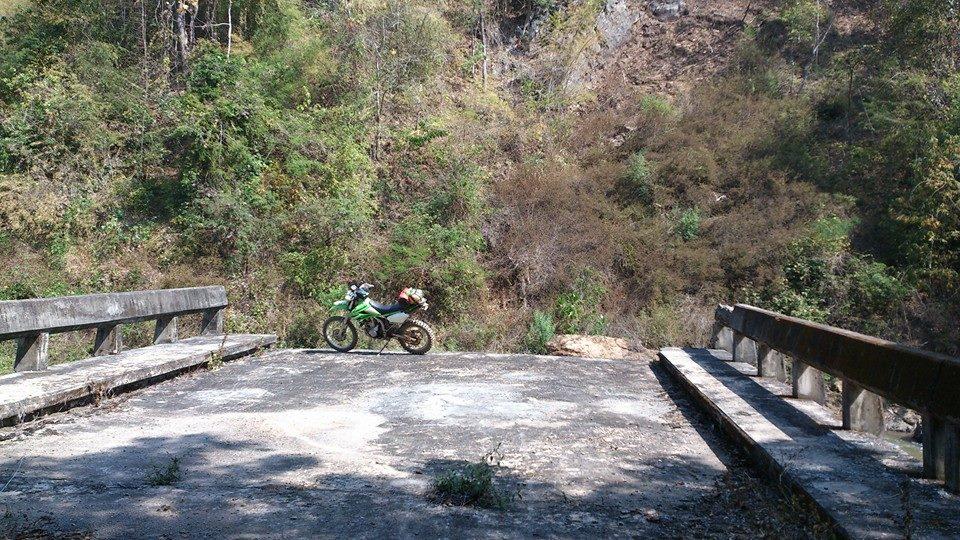 Can't see any evidence of foundations on the other side and the bridge points straight at a steep hill. Was this just a big screw up??
You can see in the background a newer bridge that takes you across the Mae Sarieng River and into the small village of Ban Mae Sarieng-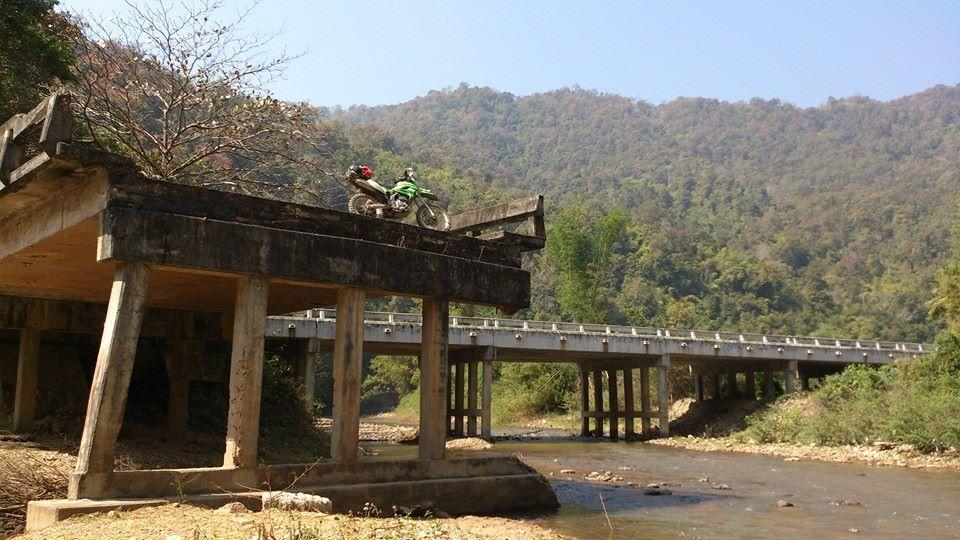 Watch your step!!
A cool suspension bridge a bit further upriver; pedestrian only tho...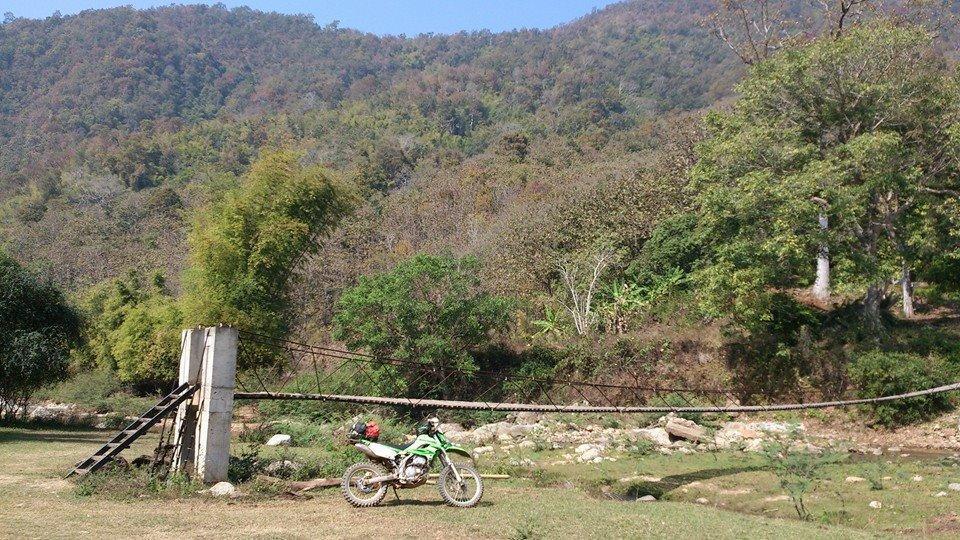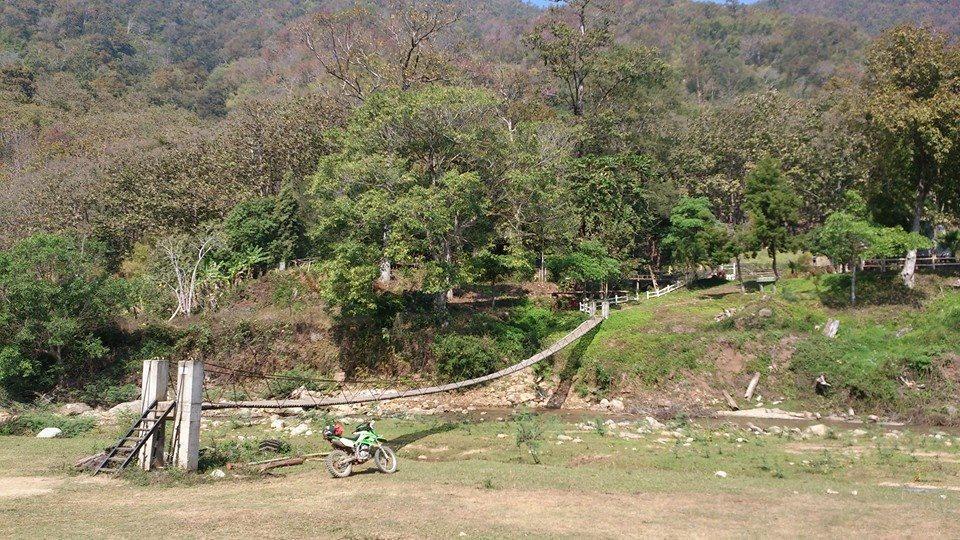 Such amazing colors! Had to stop for another pic!