Went out to do some exploring last night. Here's the route I took: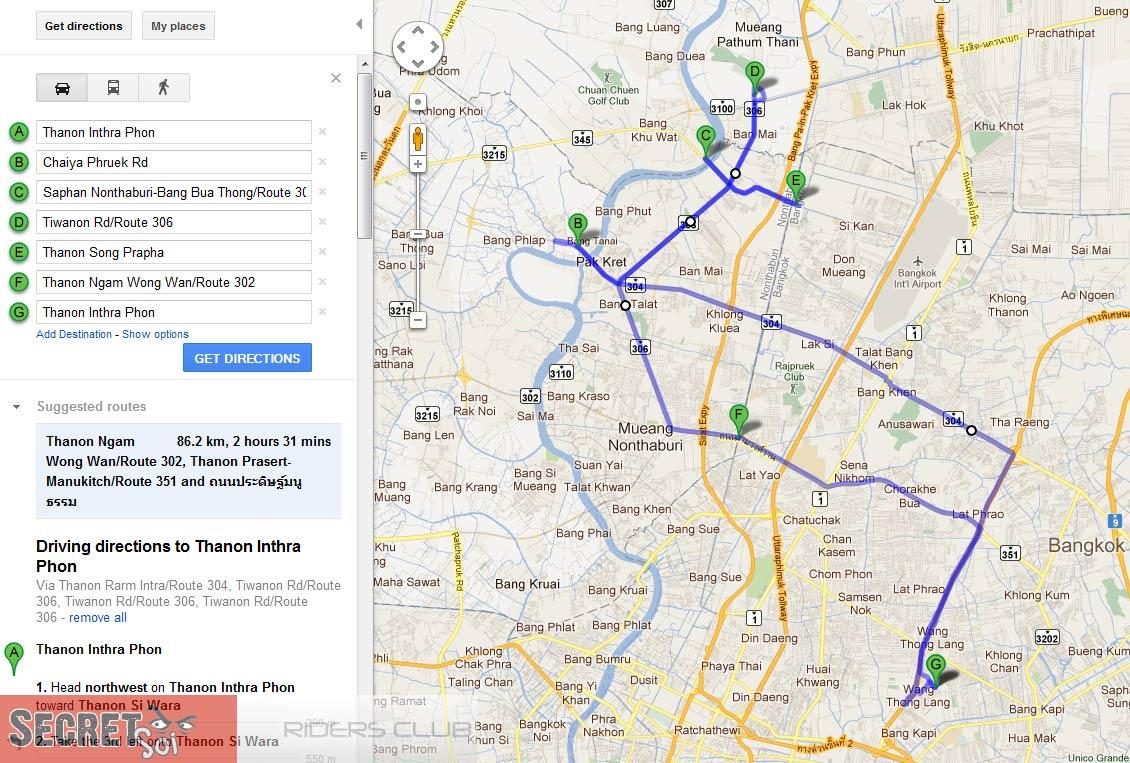 Link for anyone who's interested- http://maps.google.c...,5,7,8&t=m&z=12
Central Bangkok remains very dry.
No water anywhere along Thanon Pradit Manudarm (Ram Intra Expressway)
Ram Intra (304) is bone dry except for where it crosses the Khlong Prapa Canal (Thanon Prachachuen) near Laksi: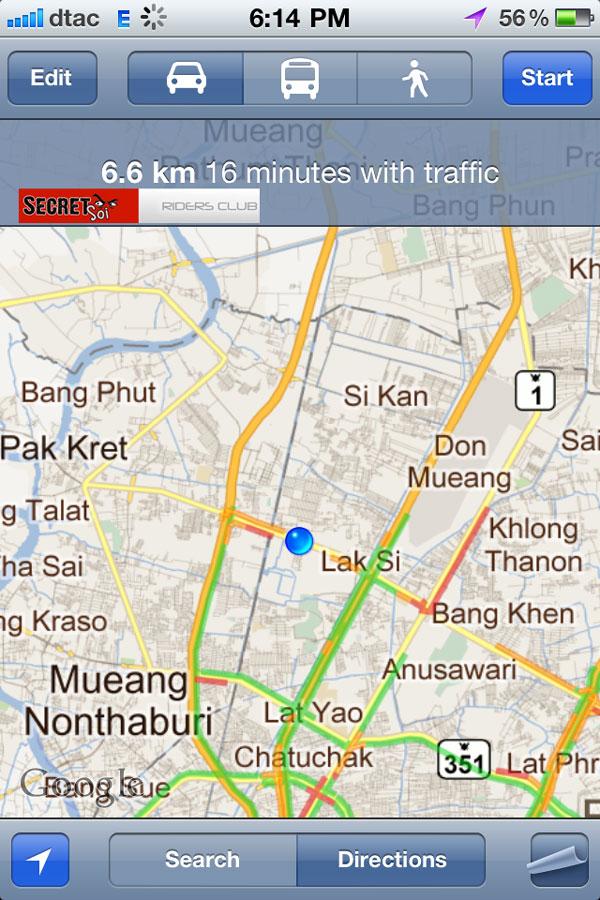 The canal is overflowing and the roads in this area are under a foot or two of water, but traffic can still get through.
Continuing West on Chaeng Wattana (304) the road is again dry until you cross the bridge over the Chao Phraya river at Pak Kret: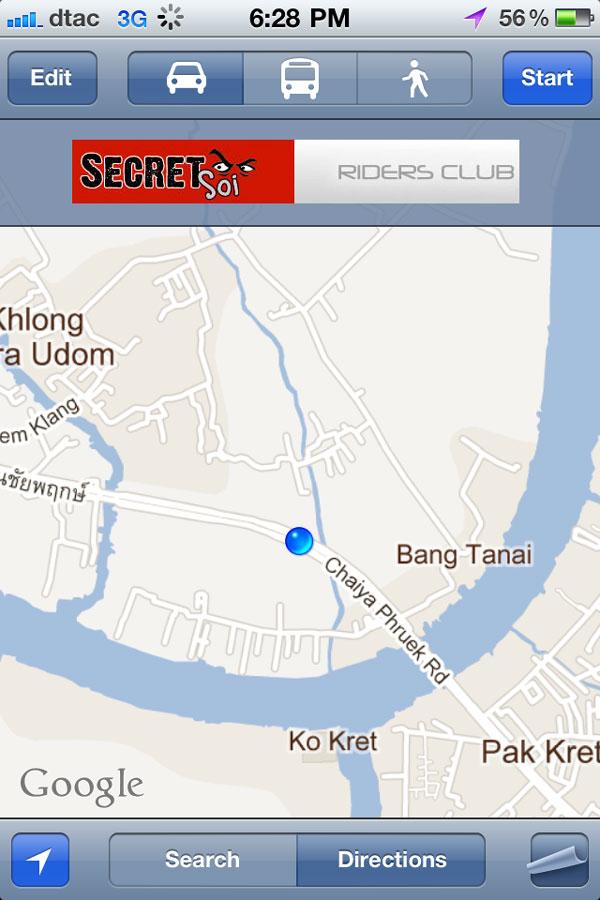 After the bridge Chaiya Pruek road is closed and only very large trucks can continue.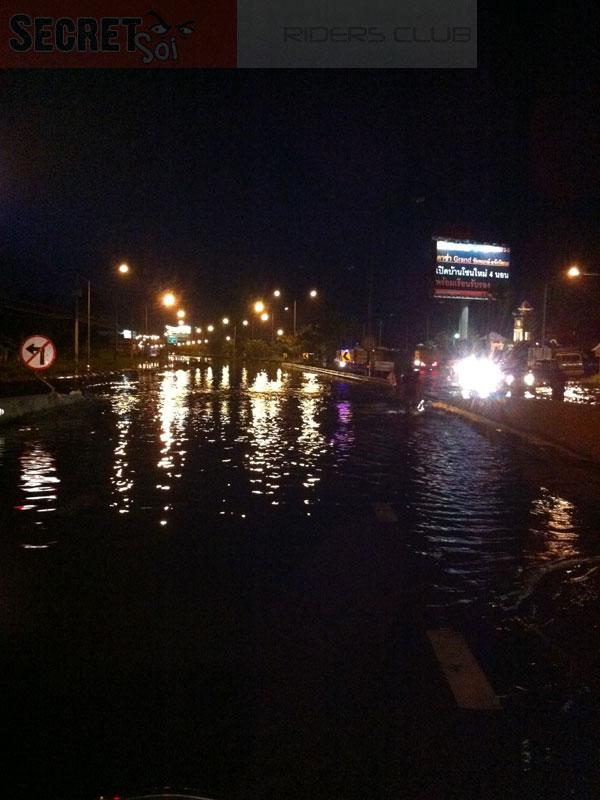 Next I headed North-East on Tiwanon Road (306) in the direction of Pratum Thani. Tried again to head west towards Bang Bua Thong on the 307 but again, after crossing the river the road is closed. Here the water was so deep that only boats could proceed-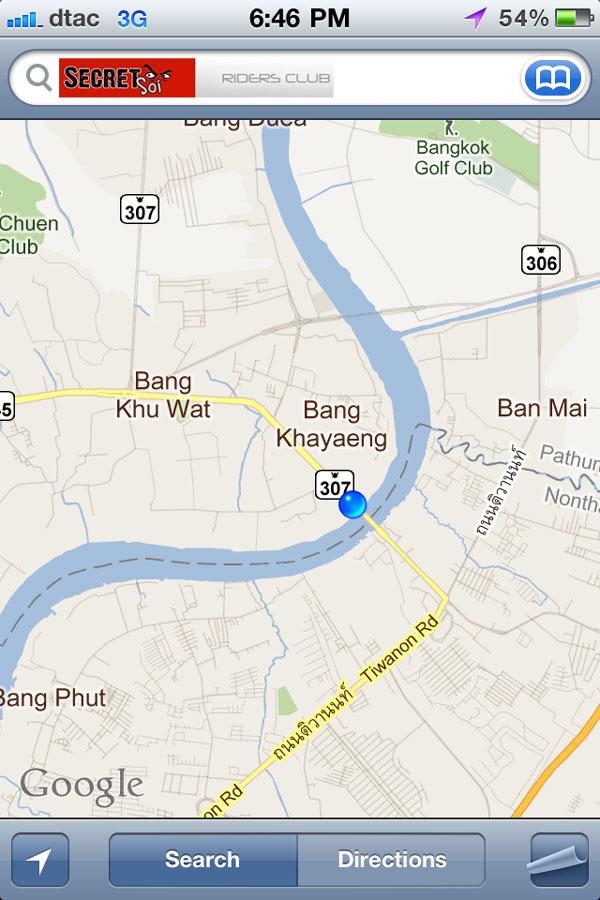 Backtracked to the 306 and continued NE until just after the Khlong Prapa Canal at which point the road is deeply flooded and closed-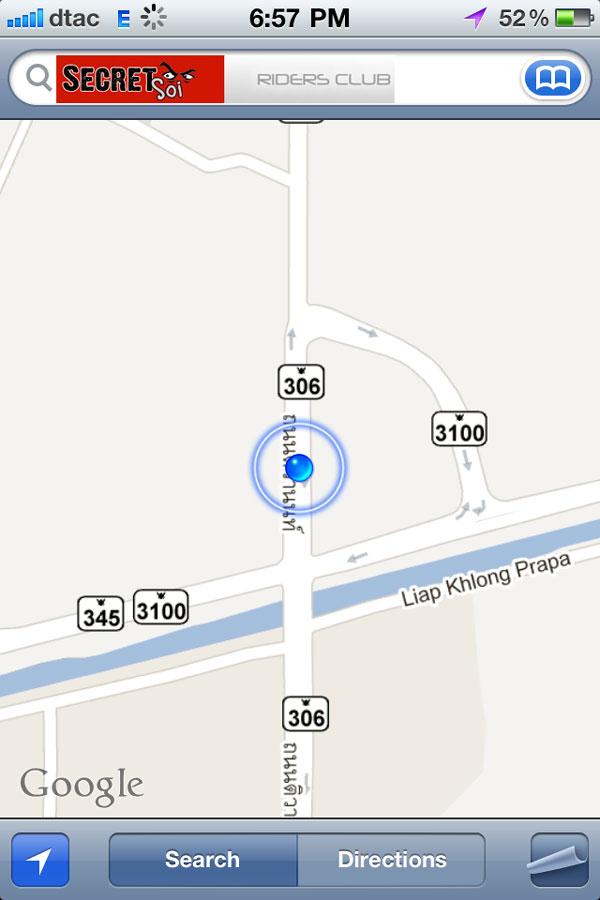 End of the line- only boats can continue north from this point: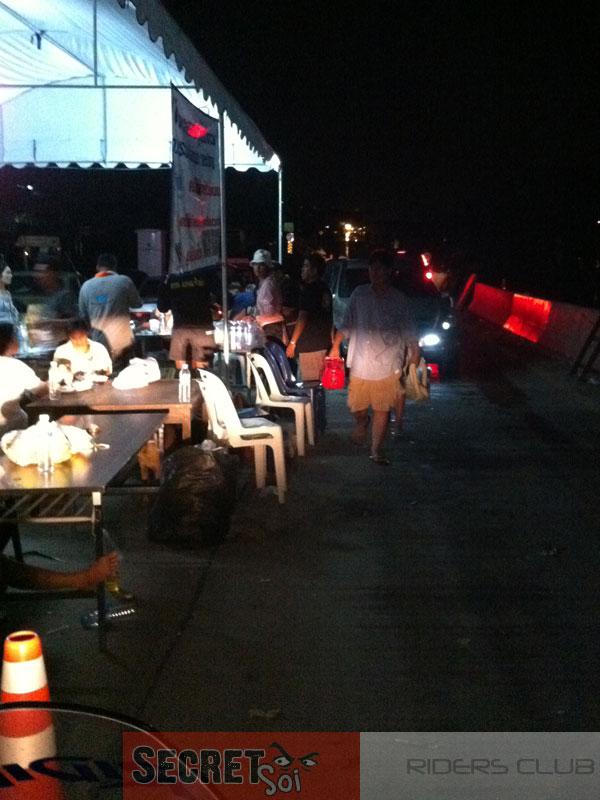 Tried to get back to Vipawadee-Rangsit via Thanon Song Prapa road but it was flooded just east of the canal-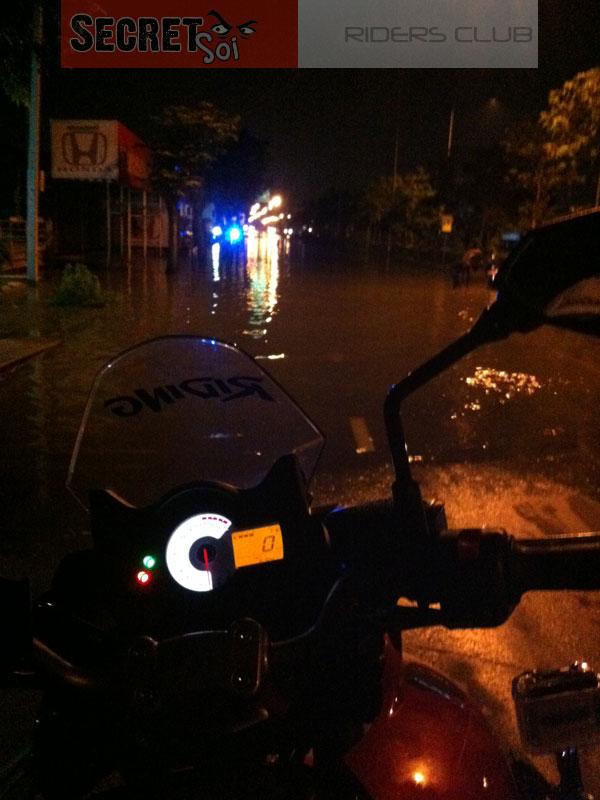 Large trucks were still getting through though.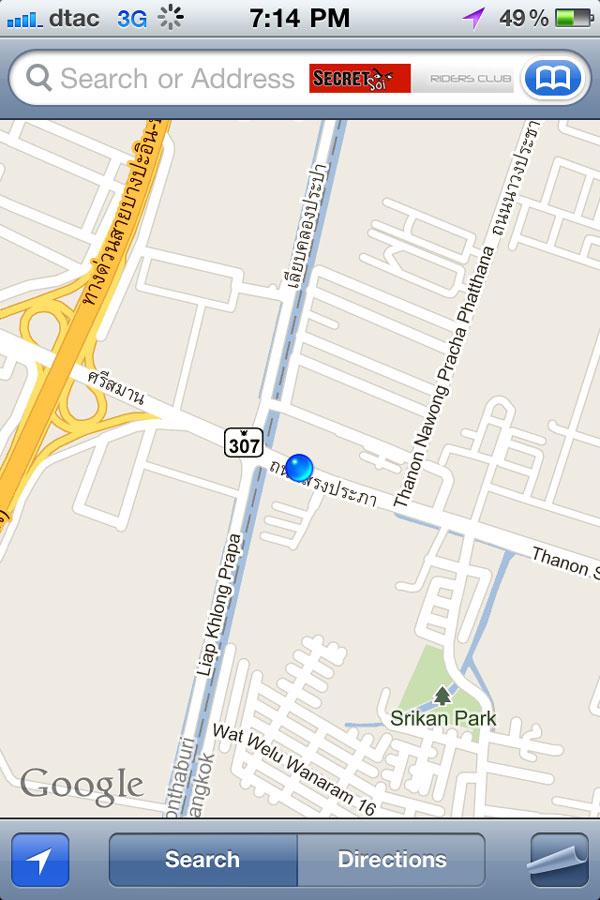 I'm no expert, but it seems to me that things are being managed as best they can. Most areas are reporting that water levels have already begun to drop. There are conflicting reports about the volume of water that remains and whether we should expect another surge of northern runoff.
We've been very lucky to have had no significant rain for the past 4-5 days. It's been so hot and dry the last few days that the city has resumed watering the plants and medians. I imagine however that heavy rains could quickly change the entire flood crisis for the worse.
Let's hope for more sunny skies!
Happy Trails!
Tony