Father and Son Epic Summer Road Trip- 9 States, 12 National Parks, 2 Months, 6500 Miles!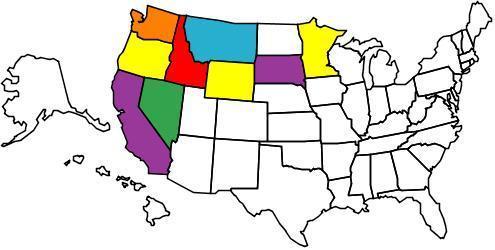 My head is still spinning a bit from the fantastic summer I just spent with my beloved son. He's only 5 and I wasn't sure we could pull it off, but it went better than I could have imagined.
I'd sought advice on many forums about how best to accomplish this trip and while I received a lot of good advice and constructive criticism, there were also a few folks who told me I was nuts to even consider such a journey with a five year old. So it was a big relief, but also a few tears when I dropped him off at his mom's house near Seattle undamaged and with enough stories to talk his mom's ears off.
I flew from Bangkok to Seattle at the end of June to pick up my son. On approach to SEATAC-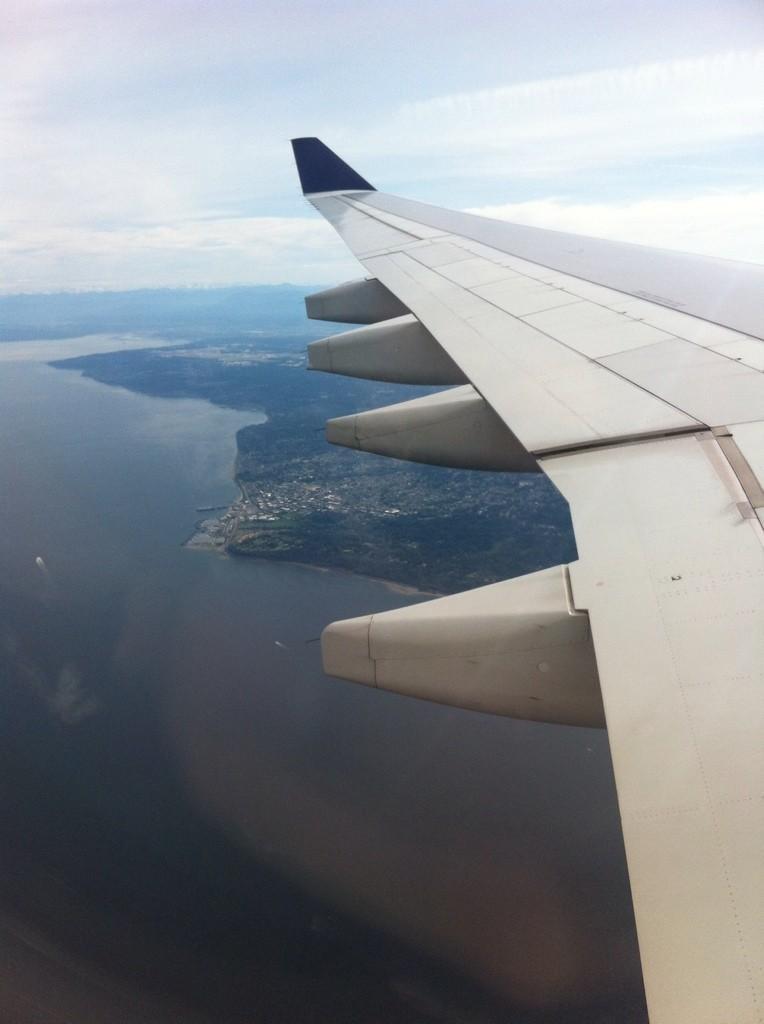 A happy reunion!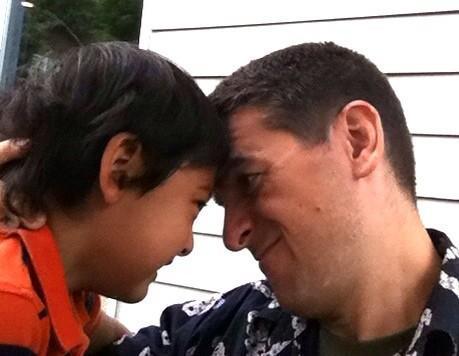 Here we're waiting for Grandma Kitty to pick us up at the Minneapolis airport- I hadn't seen my son since I had him over the Christmas/New Year Holidays- my how he has grown! He's pretty tall for his age; most people think he's 6 or 7.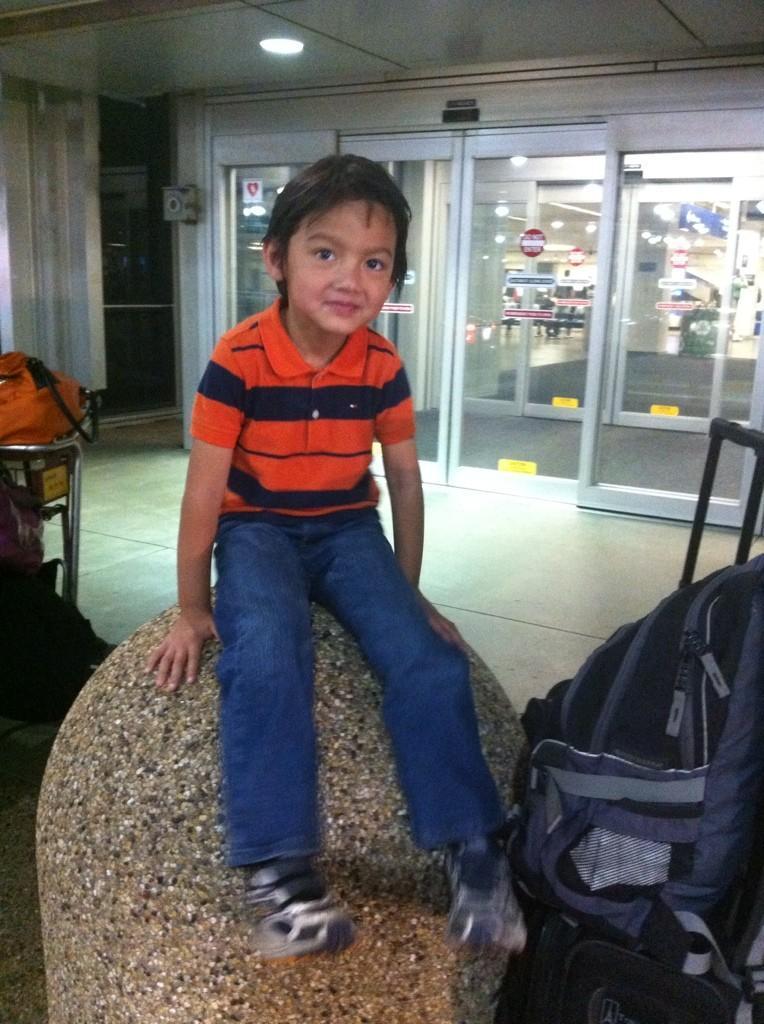 From Seattle we flew to Minneapolis, MN to celebrate the 4th of July with his Grandma (my mom) and friends-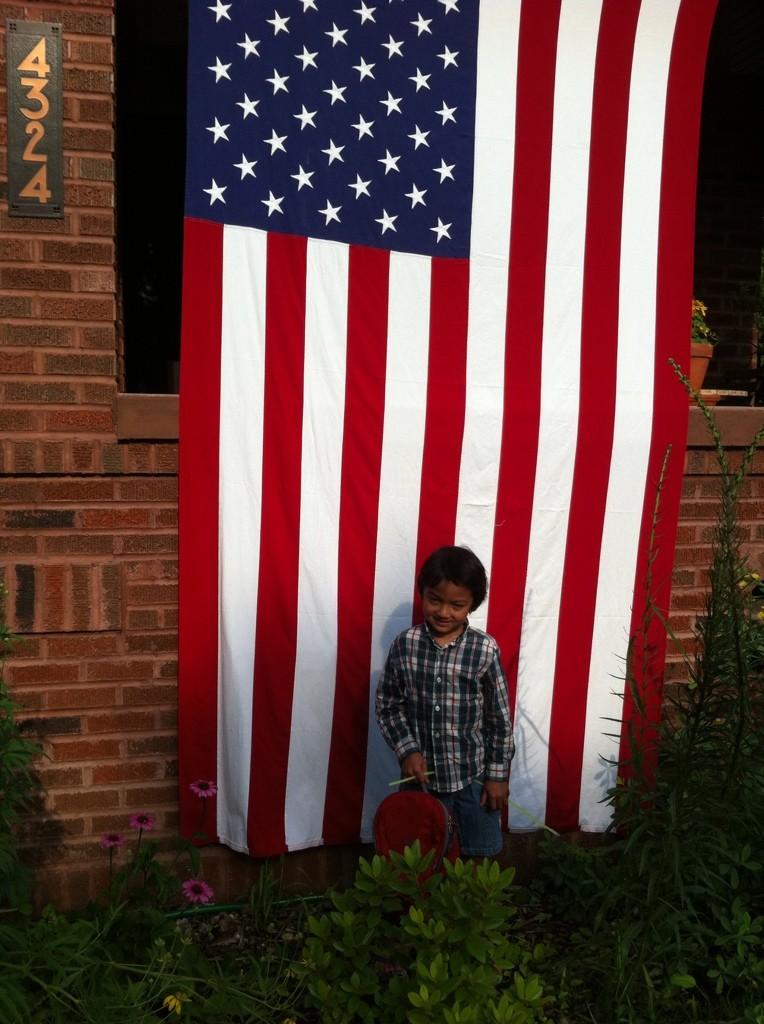 My son was very excited about the trip and is at the age where he's starting to be able to figure out maps and remember where the states are-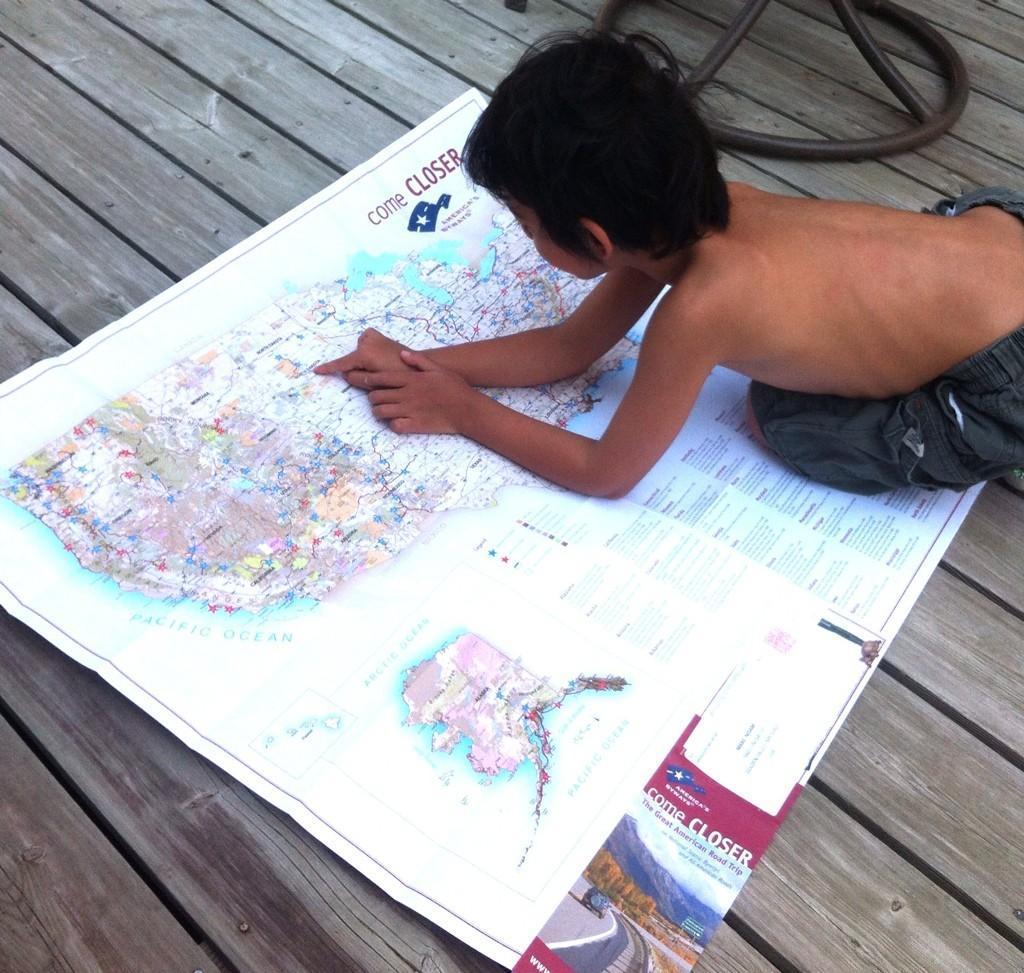 A little back story- I live in Thailand and my son was born here, but the marriage didn't work out and my Thai ex quickly found a new husband and meal ticket to the US. Breaks my heart to have my son so far away, but in my gut I have to admit that the US is probably a better place for him to grow up and receive an education. Don't get me wrong, Thailand is a fantastic place and I love it here, but it's a strange place to raise kids imho.
My son has been riding with me in Thailand since he was quite small and we've had some great adventures, and while we've ridden some considerable distances together, it's never been for more than a long weekend, so this would be our first BIG trip together.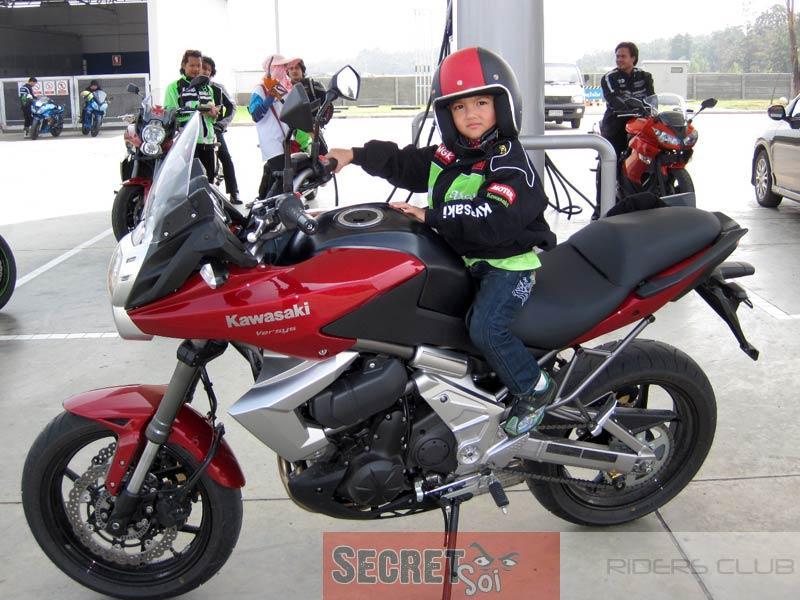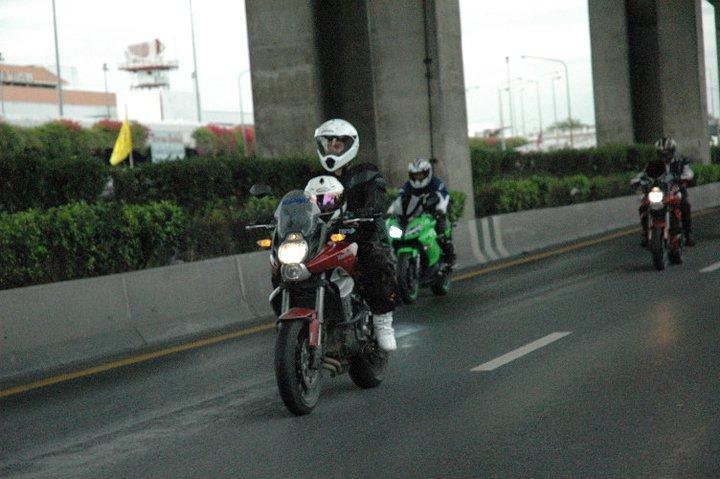 For a trip of this distance and duration and for my son's safety and comfort I decided we'd need a big touring bike for this ride.
At the age of 5 my son has a tendency to nod off and so I needed to choose a bike that had passenger amenities that would preclude the possibility of my boy falling off!
While I've never owned and know very little about the big touring bikes I quickly zeroed in on the Goldwing GL1500 and found lots on Craigslist and Cycletrader that seemed like they'd fit the bill. I'd made arrangements to see a bunch in and around the Twin Cities, yet after days of wasting my time looking at bike after bike with issue after issue I widened my search parameters and wound up with this beauty-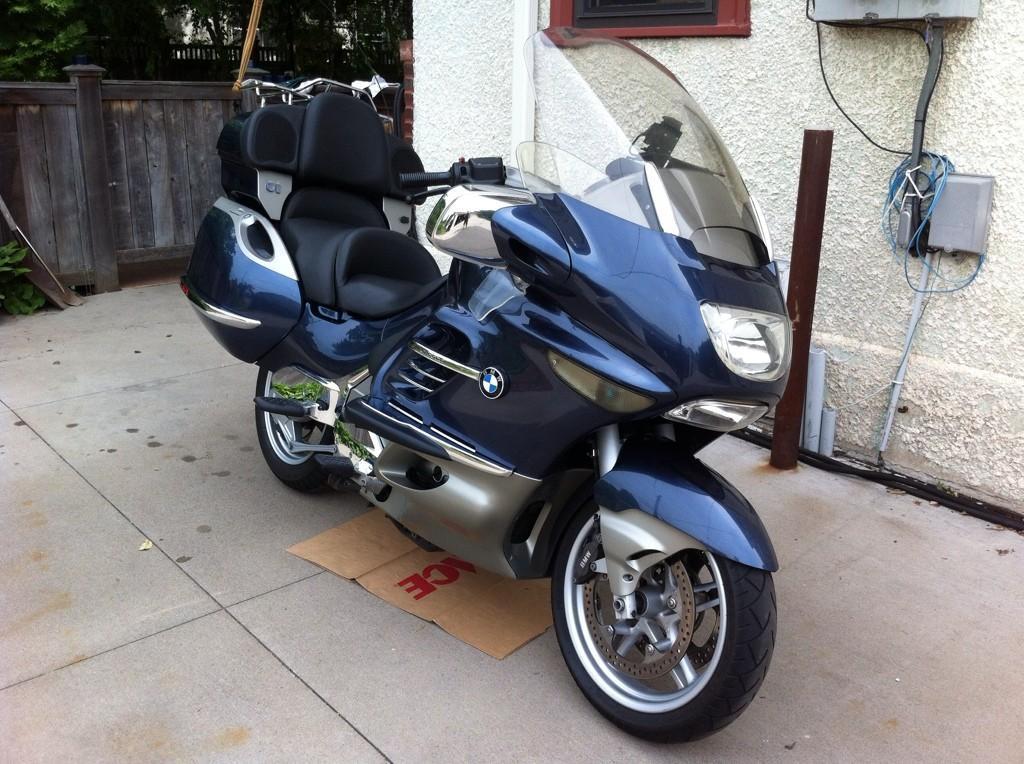 2005 BMW K1200LT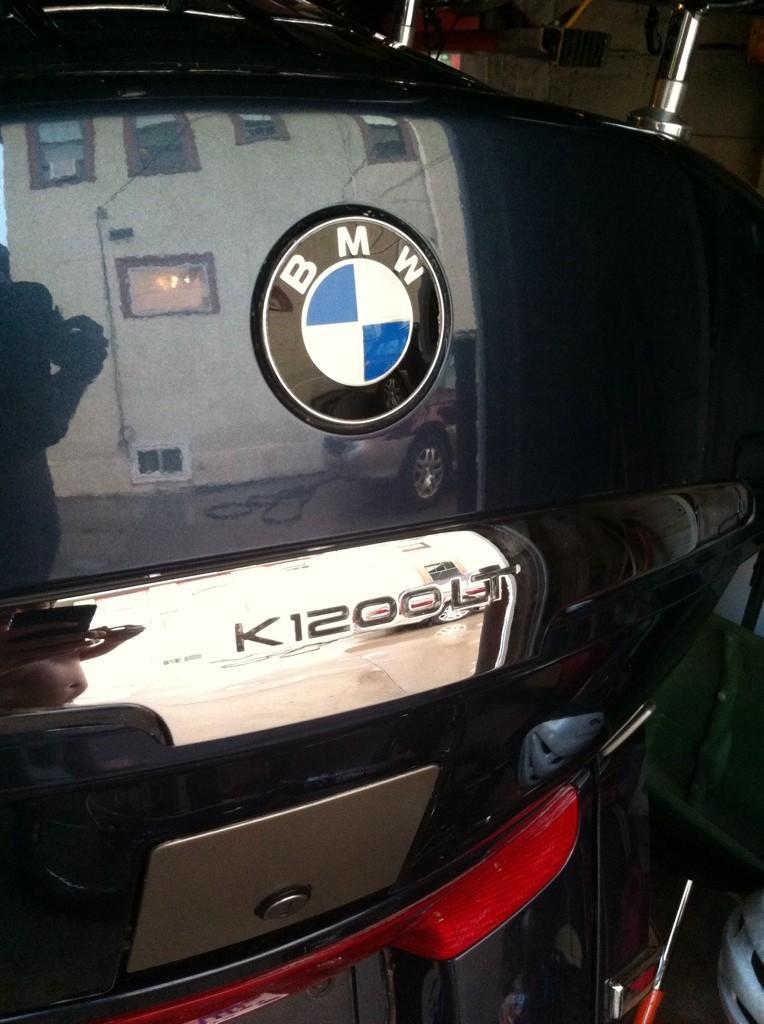 Looks like just the thing for a long distance tour!
First thing I needed to do was add some footpeg risers since pretty much every state on our itinerary had a statute requiring a pillion's feet to be on the pegs-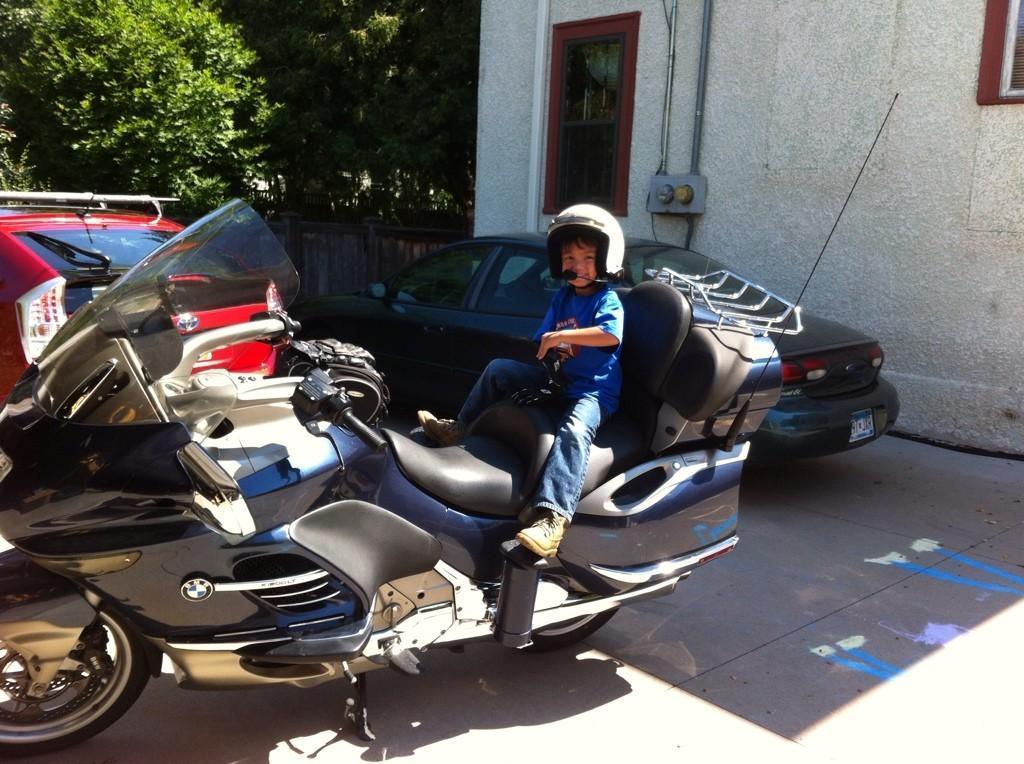 Some PVC plumbing pipe and caps from the hardware store, some hardware, silicone sealant and a rattle can of paint that was a pretty close match to the bike and she's sorted. A good fit for the little guy and gives us a bit more storage space too!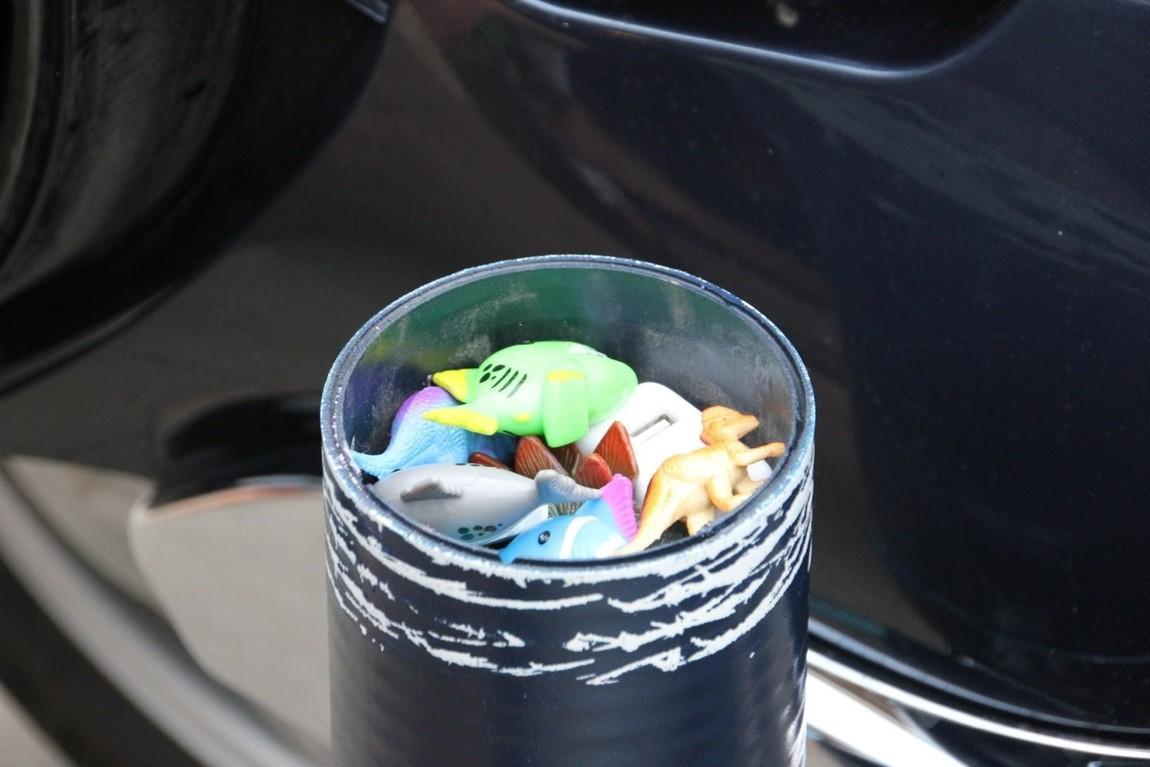 Next I added a seatbelt and shoulder harness as my son has always had a habit of falling asleep on or in any moving vehicle-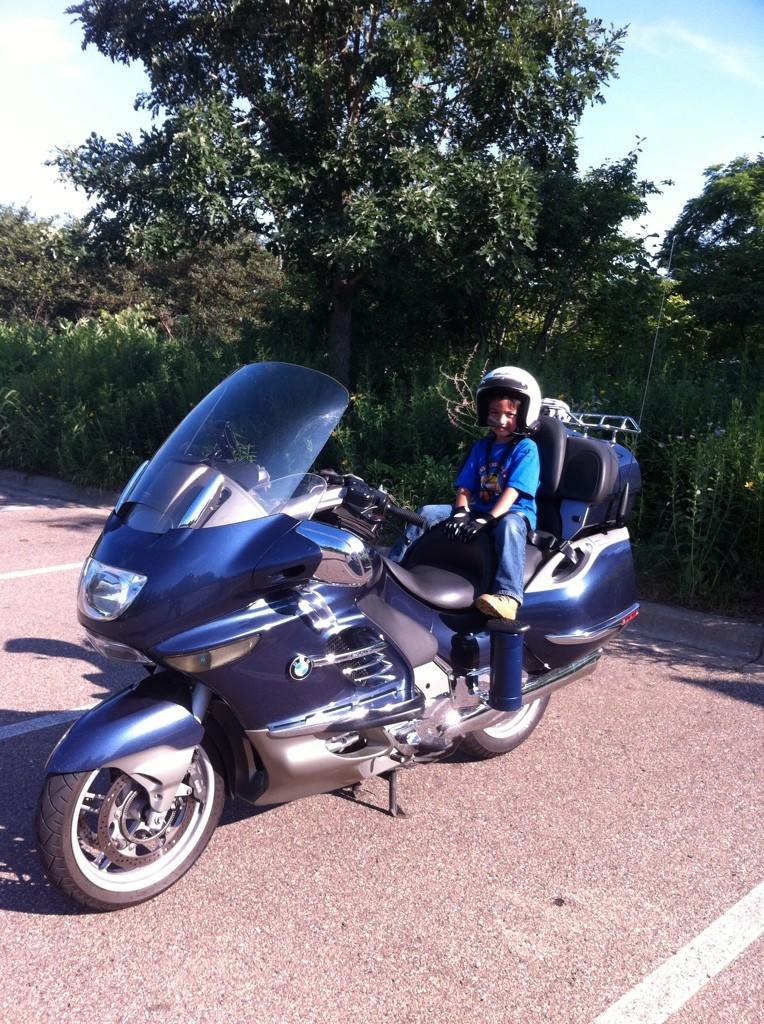 Kind of hard to see in the pic above, but I picked up 2" webbing for the seatbelt and 1" webbing for the shoulder harness along with buckles and all the other parts at Midwest Mountaineering in Minneapolis- man I LOVE that store!!
We delayed our departure by a few days on account of the heat wave that brought triple digit temperatures to much of the US over the 4th of July, but by the 6th a cold front had moved in and we were ready to hit the road!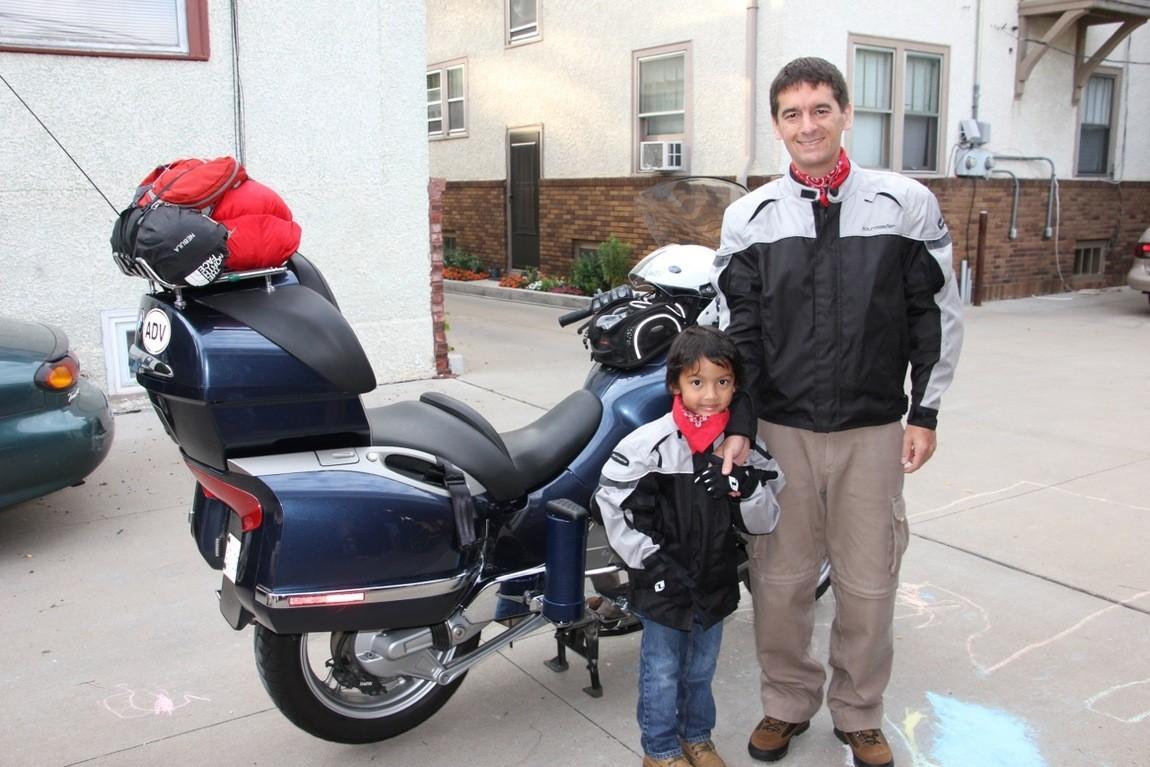 Huge thanks to my friends Jeremy and Stephanie for letting us use their home and garage as a staging area. Steph got some nice pics of us on our morning of departure-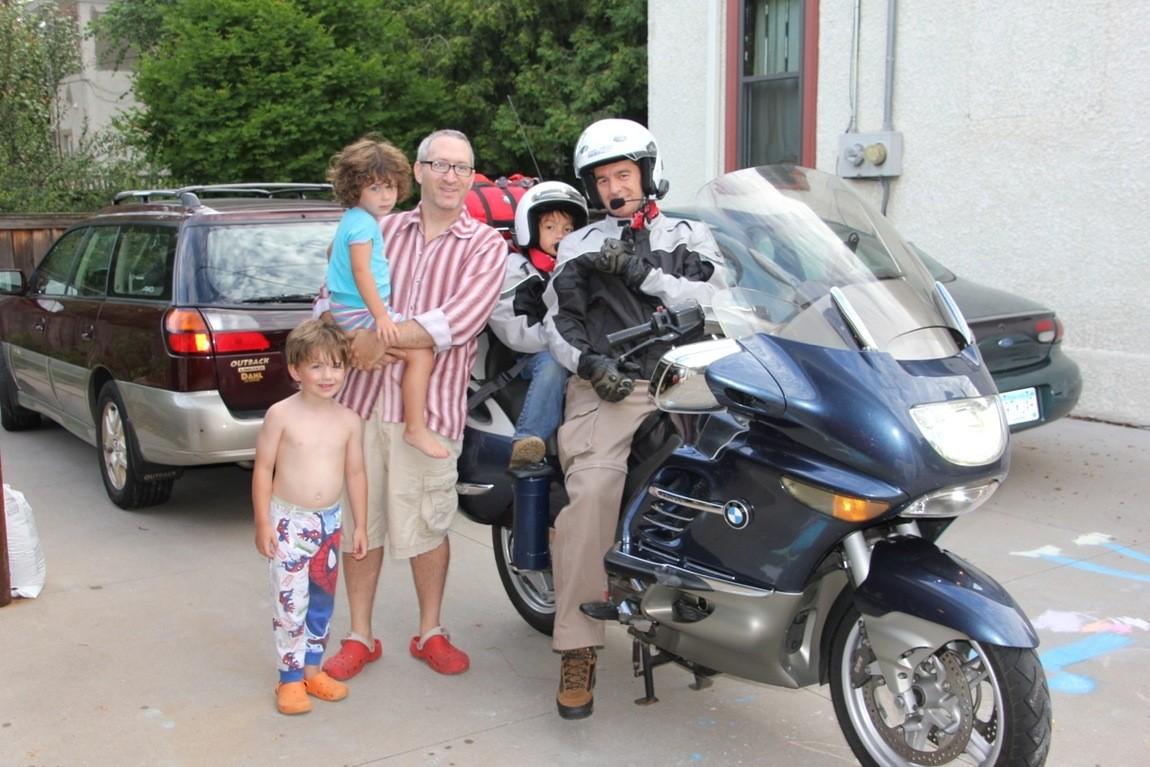 Bye bye Minneapolis!!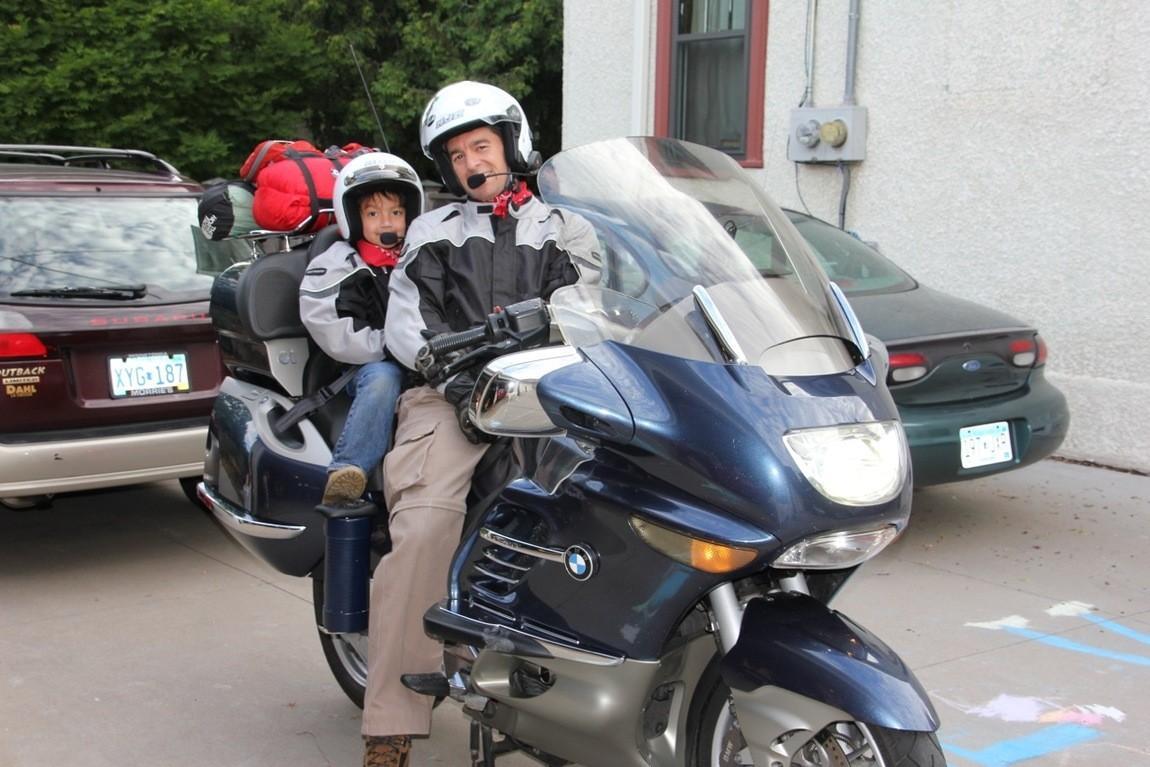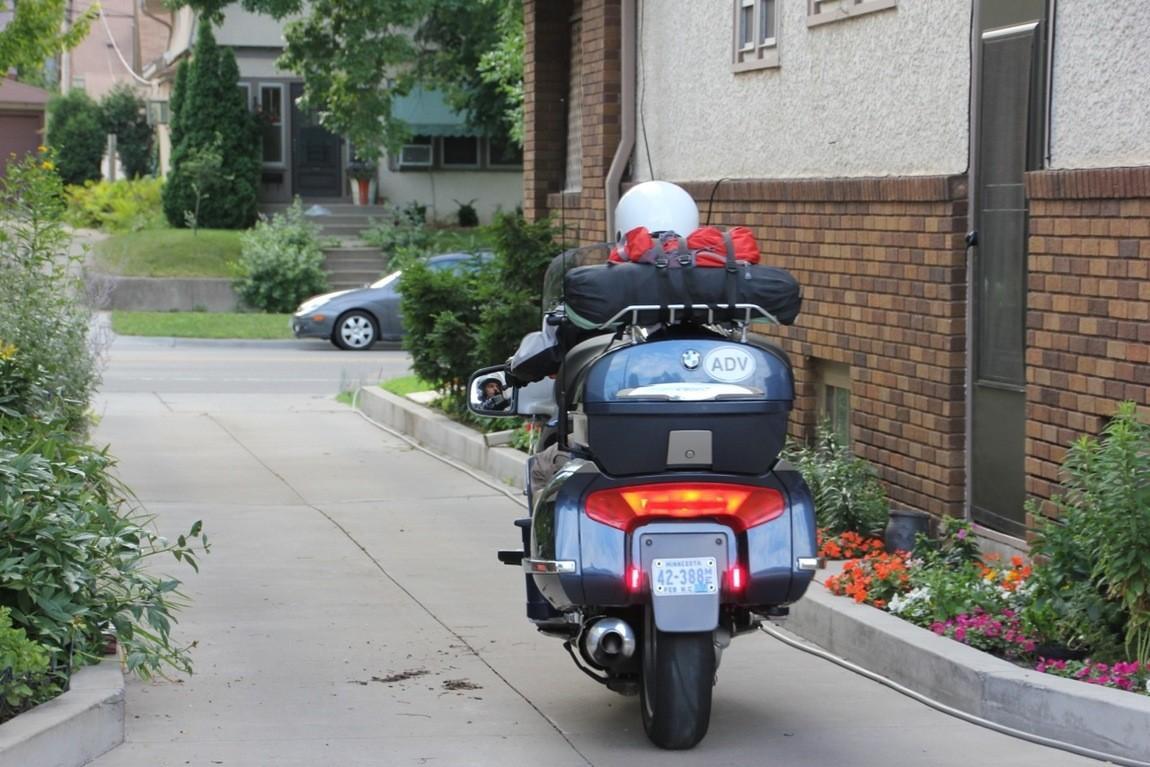 To be continued!!!