Sep 19, 2006
2,294
286
83
Thursday 21st.
John Gooding had ridden down from Khon Kaen the day before and Traded in His VFR800 in on a Brand New 2008 Yamaha FJR 1300. He rode out of the Shop at 6pm checked in His Hotel and Next Morning was at the X-Centre at 9am so i could take a Look 8)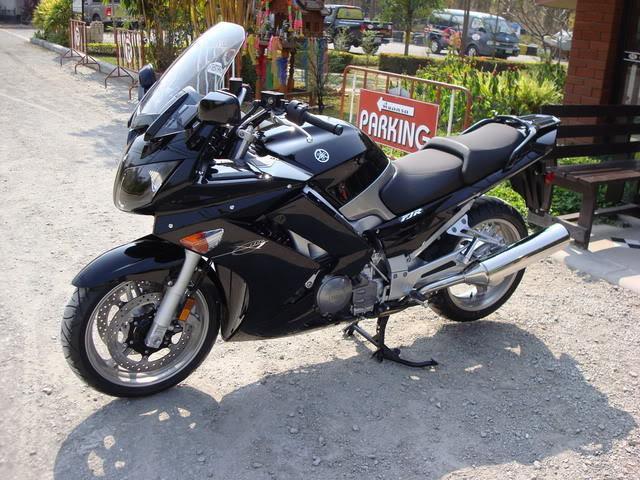 The Proud Owner John. At this stage it had 15 Miles on the Clock!!!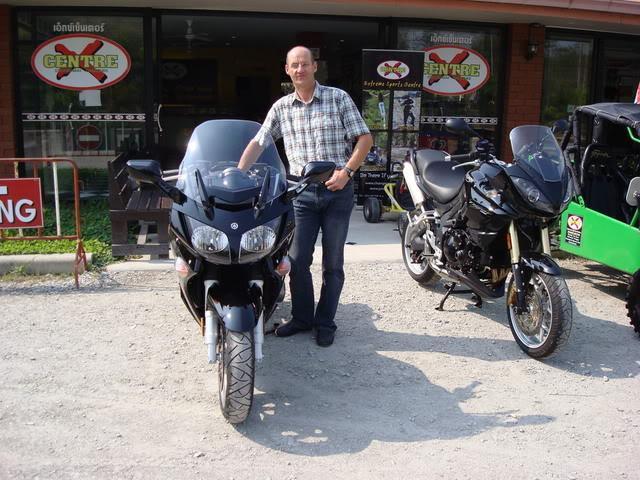 Nice Rear!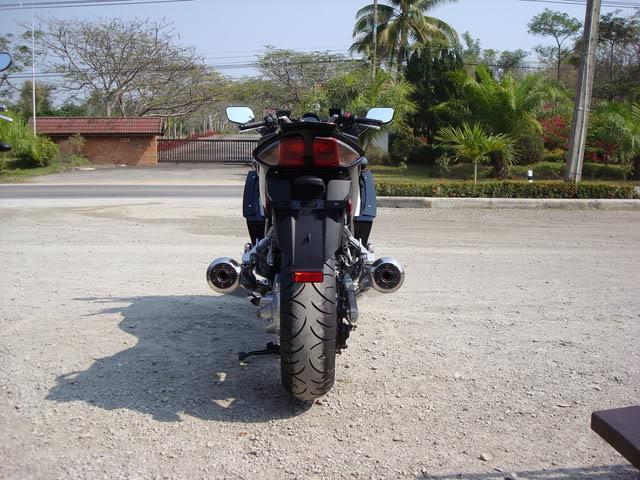 So after Breakfast we decided to take it for a Shakedown Ride. I thought to repeat the Ride i had done a couple of Months ago with Tim on His Tricked out CB1300 so off we went onto the 118 heading North. This Road is Now a Mess
Where it used to be Construction beside the Road there is Hardly any Tar left, They have ripped up the lot so a Pretty slow and Dusty ride up to where we turned onto the 120. Now this was better and we got some real speed going and some Beautiful cornering on the Hills. Stopped at the Lookout above Pha Yao and the View was ruined by the Smoke :cry: The Burning has started in Ernest already (worse heading to Lampang). Here is the View. Couldn't even see the Lake!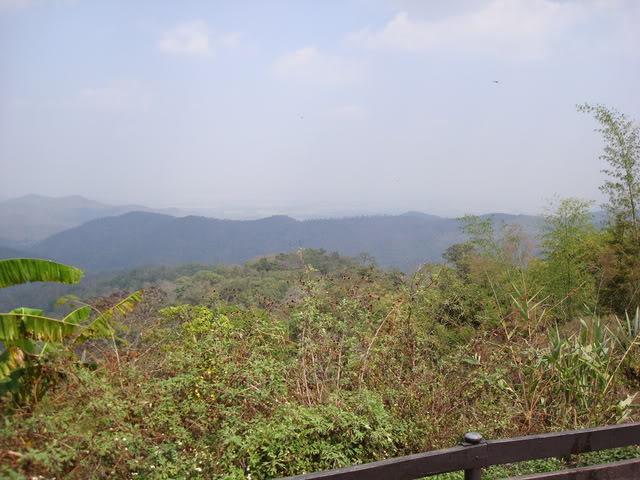 I tried to get a photo of John on the Move but was either to soon or to late, here is one attempt!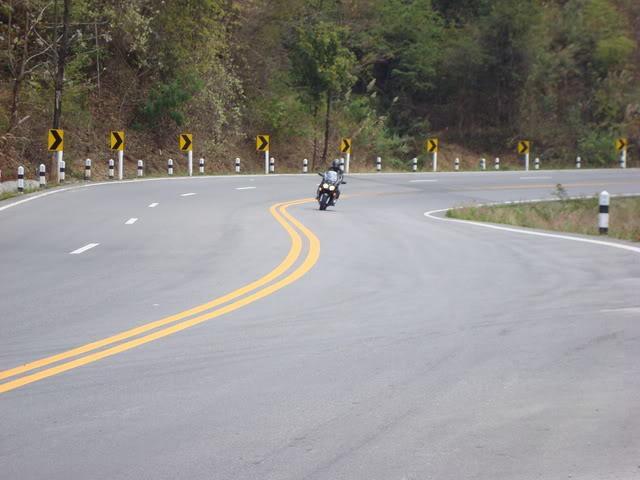 We carried on down to our Usual GT-Rider Restaurant in Pha Yao for Lunch and Refreshments.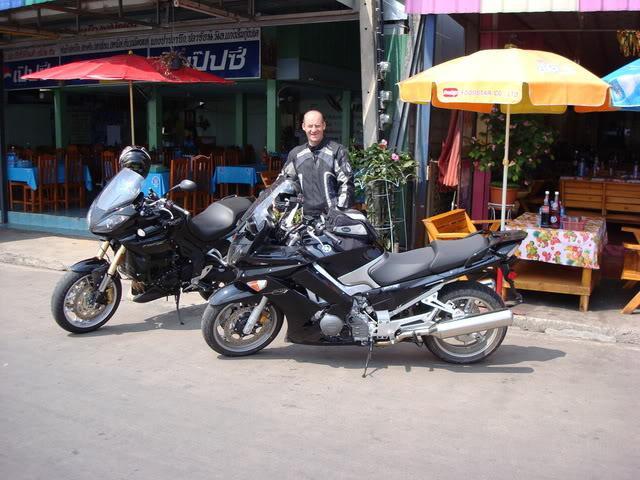 Afterwards we did the Blast down to Lampang on the 1. Great Ride. As John was just running the FJR in he was restricted on Revs a bit but at 4500rpm he was still doing 130kmh or over according to my Bike when i followed Him. Nice to Watch a New Bike on the Road. He gave it a few Bursts and it really moves out for a Big Bike. Very Quiet and Smooth.
I gave my Tiger a good Run in some Clear Sections. Great Roads for doing it safely up there. Hit 239kmh according to my Maximum Recorded Speed on the Dash Read-out. I doubt now it could do much more as i was pretty close on the Red Line from the Glance i managed to take. Still felt really Stable and smooth at that Speed. I remember doing 240kmh on my FJ1200 in NZ and it was a bit rough at that speed from Memory!!! But Of Course that was 20 Years ago :roll:
Anyway We carried on to Lampang had a break at a Gas Station and Back to Chiang Mai we went. All went well no Traffic & No Drama's. Carried on straight back to the X-Centre where we had to clean up the Bikes after all the Road Works at the Start of our little Trip!
Here is John giving His FJR it's first Soapy :wink: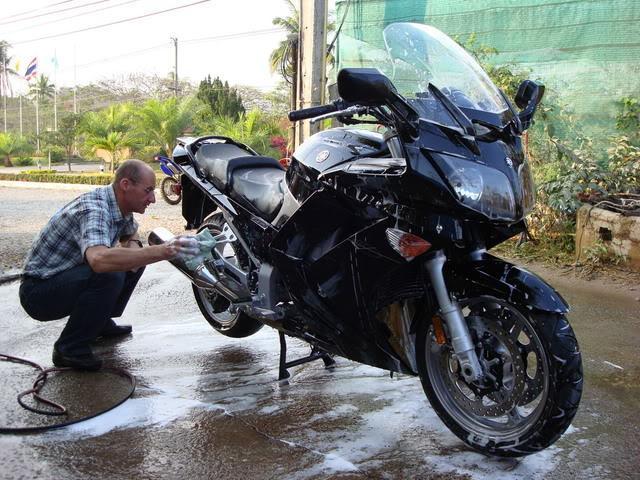 I was most impressed with the FJR and Once John gets the Luggage He has ordered for it it will be the Perfect Touring Machine for Eating up the Miles in Comfort. We covered 420kms on this Shakedown Run, No Drama's. Average moving Speed 92.9kmh. I wish John all the Best and Hope to get up to Khon Kaen in the Near Future so He can show me around!!!