Administrator
Staff member
Subscribed
Jan 16, 2003
13,367
4,312
113
68
Friday 13th
August 2010....
Well last night was another late night of torrential rain. My soi was flooded for the first time & water was lapping at the bottom front door step...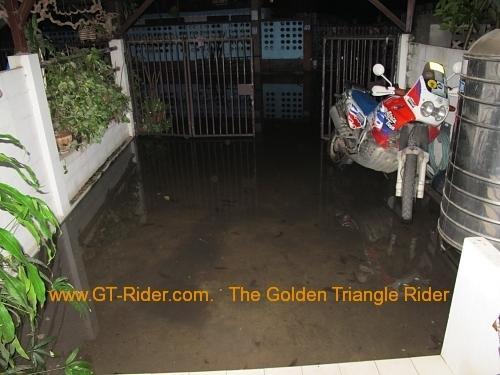 We ordered some sandbags today as a precaution.
So today it was time to pop up to Chiang Dao & check on the water level in the Mae Ping.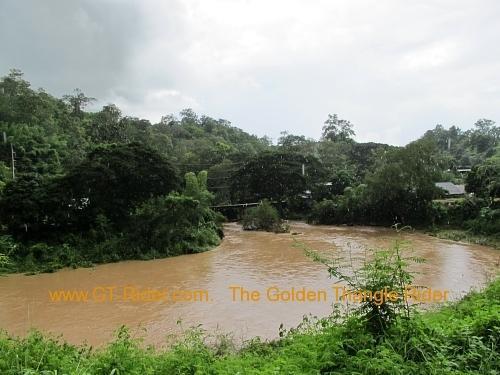 There was a heavy shower riding through the twisties, south of Chiang Dao.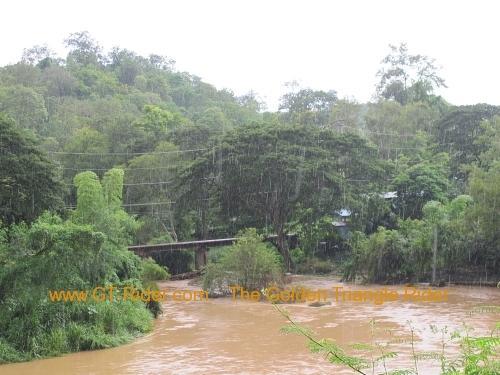 In the 2005 flood the water was up to the bridge in the photo, so it's not that high or dangerous yet.
2005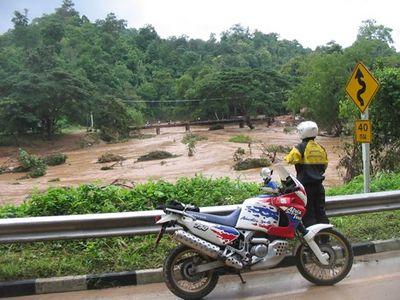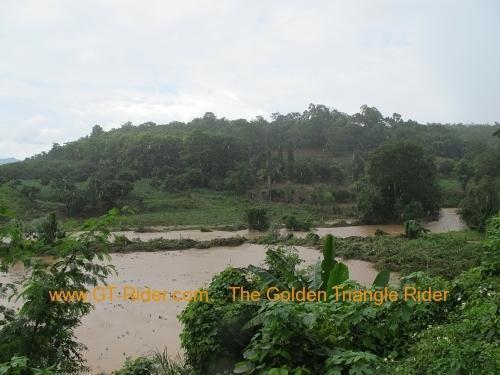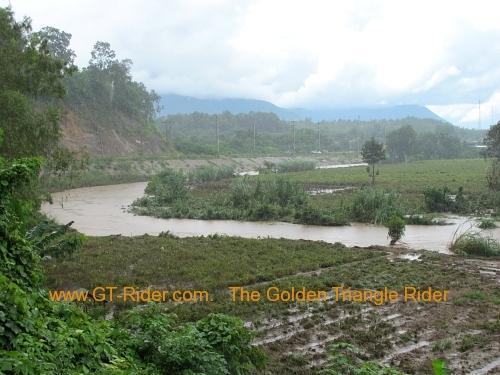 The Ping from the Chiang Dao city bridge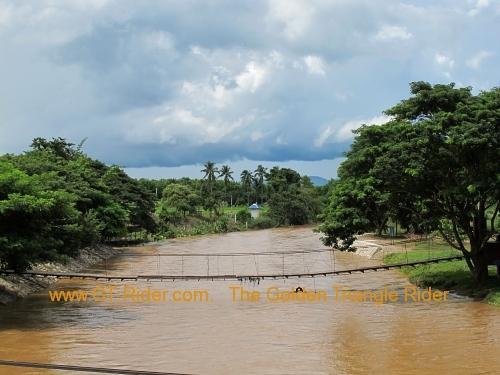 looking upstream
Looking downstream
John Gooding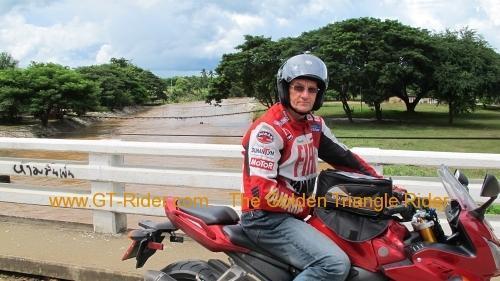 minding another of Brian66's bikes. Lucky man.
East of Chiang Dao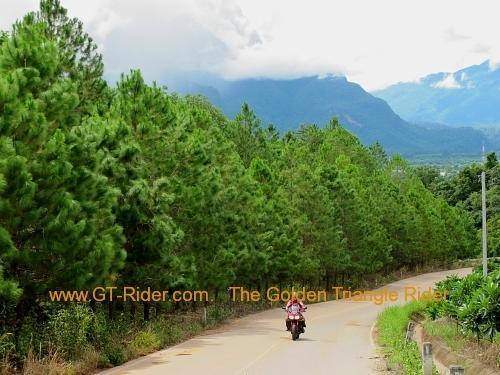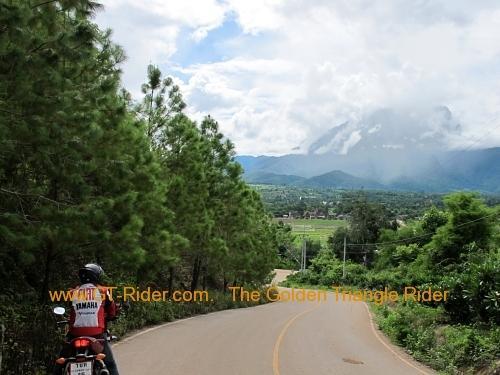 Through the rice paddies..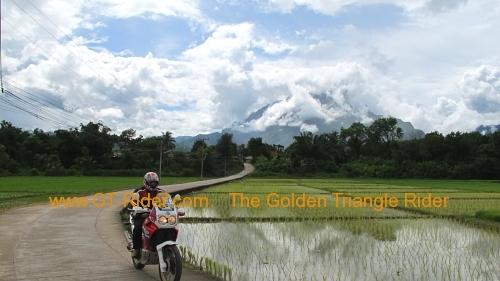 West of Chiang Dao on the bypass road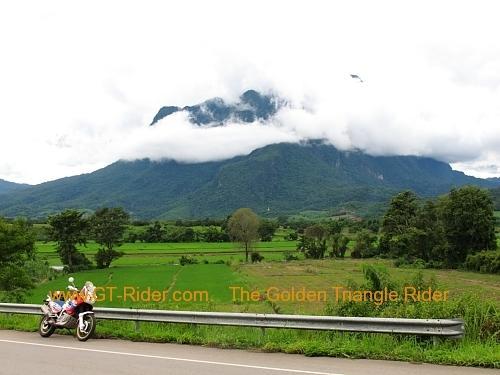 Escaping the rain on the way home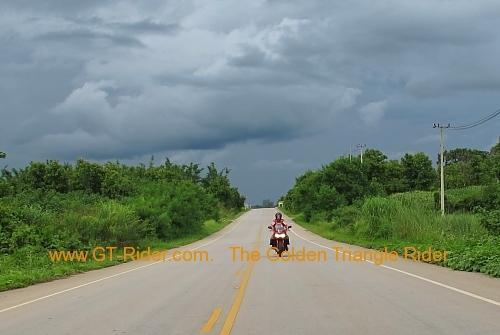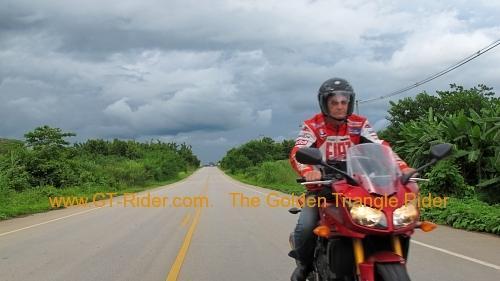 Thanks for the afternoon ride & helping out with photos John.
:thumbup:
For a "recent" flood benchmark check out this 2005 flood report
the-floods-t871.html
I reckon some of the waterfalls must be looking pretty impressive at the moment, so why not duck out in between showers & get a few photos guys?