It was at Chiang Khong that we lost Marco who had to rush home for a familly emrgency. Was really sorry to see him go.
For the rest of us it was up and at it and Dave and Mai led us off down R1155 and left up to Phu Chi Fah.
On the road up to Phu Chi Fah: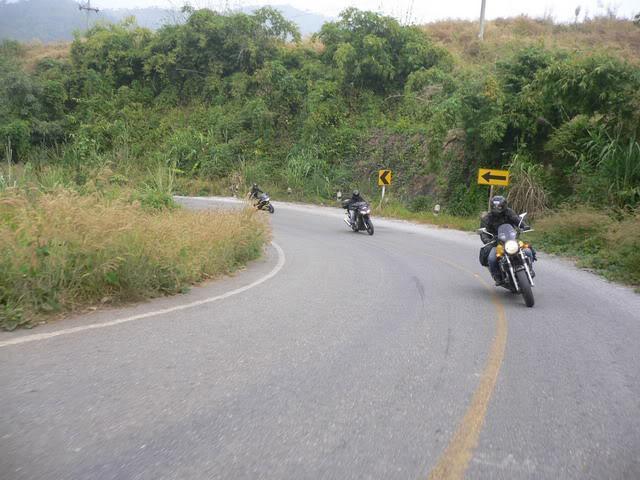 At one point we reached the end of the tarmac and in the middle of a slow lazy U-turn David was overcome with fatigue and decided to rest:
After David was fully rested we continued on and had a , yes you guessed it, a coffee break:
Having lost Marco I found another coffee lover in David. This is at a market road with some of the resorts dotted about: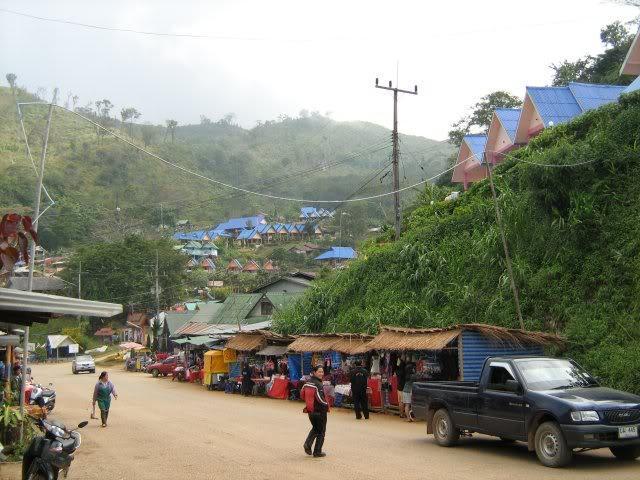 Here's one of the views up there: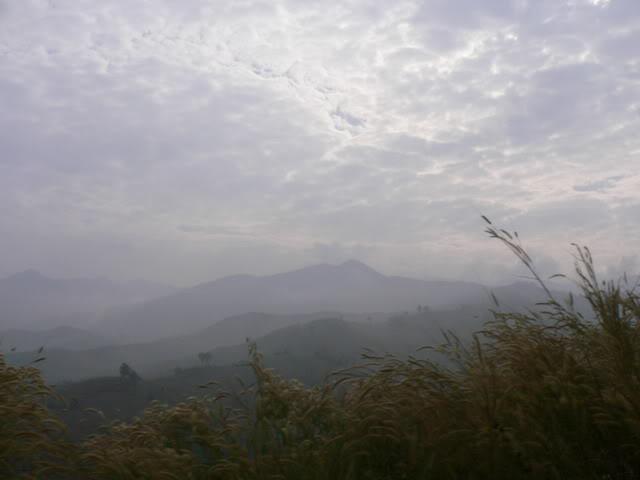 We finally came down the mountain and discovered ourselves on the "King of the North" road the R1148. The other guys have posted some good shots so I'll just add a couple of views: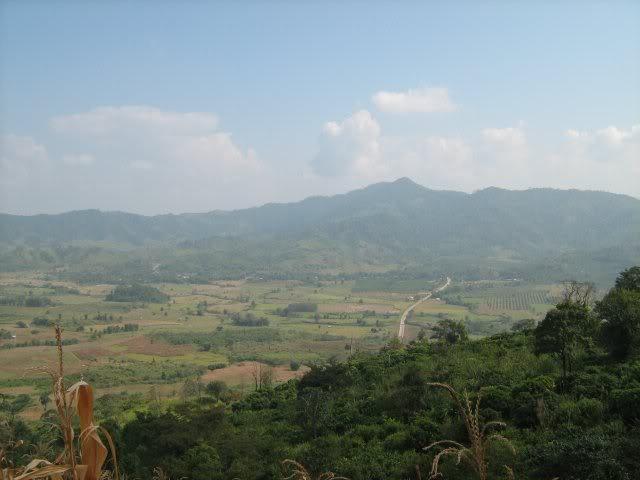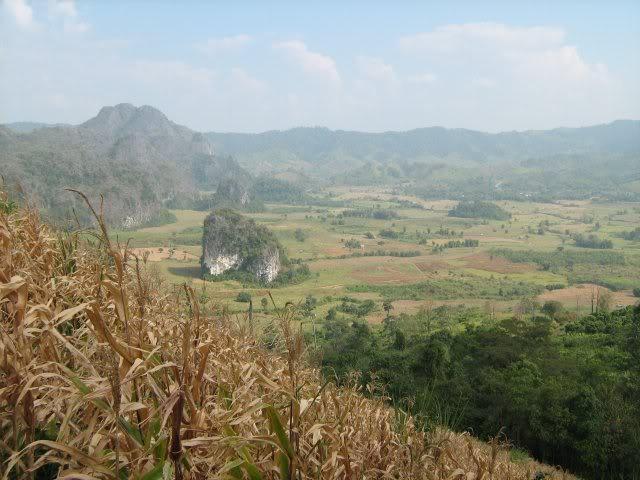 John mentioned the Trent puncture and for me it was just amazing what you can get fixed in the middle of nowhere.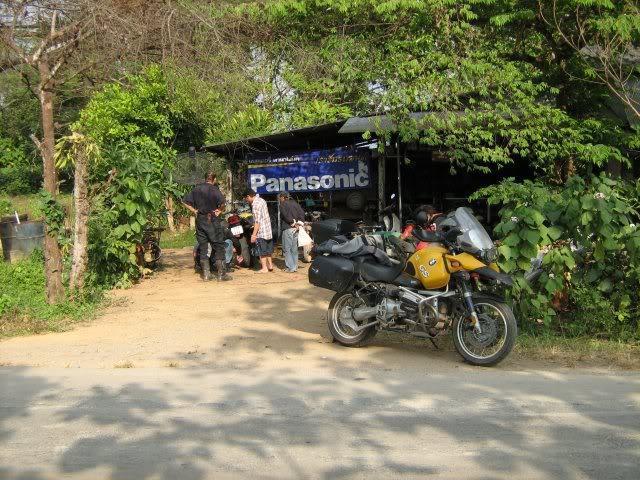 And Trent showing his happiness and satisfaction of the princely sum of 20 Baht total cost: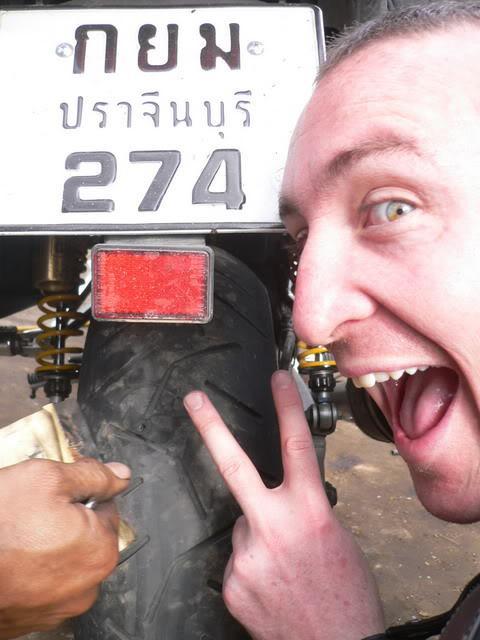 We got into Nan and stayed at the Nan GH. Great breakfast.
The next morning TonyBKK and Trent headed off back to BKK and John headed West back to Chiang Mai for his 5,000km service.
That left David & Mai and myself. We headed for Doi Pukha.
On the R1081. This just a sensational road: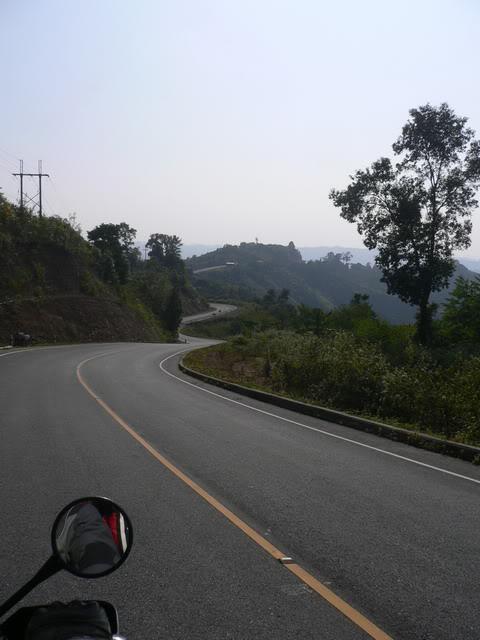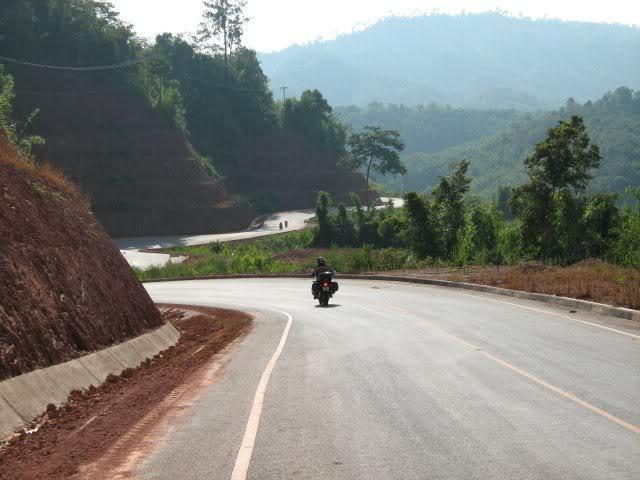 Up on Doi Pukha the second highest point in Thailand: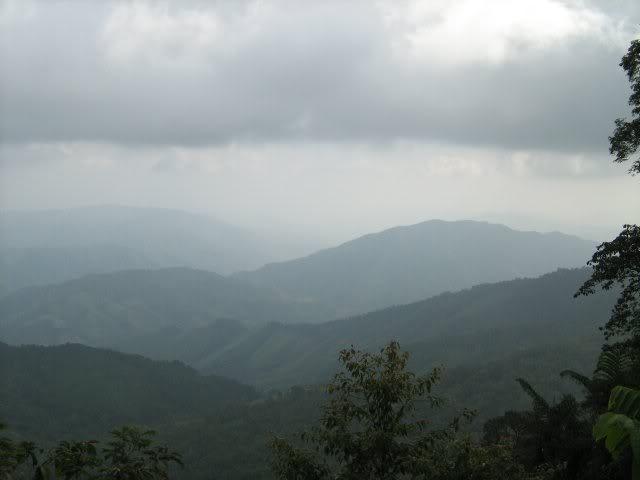 The lovely couple David & Mai on Doi Pukha: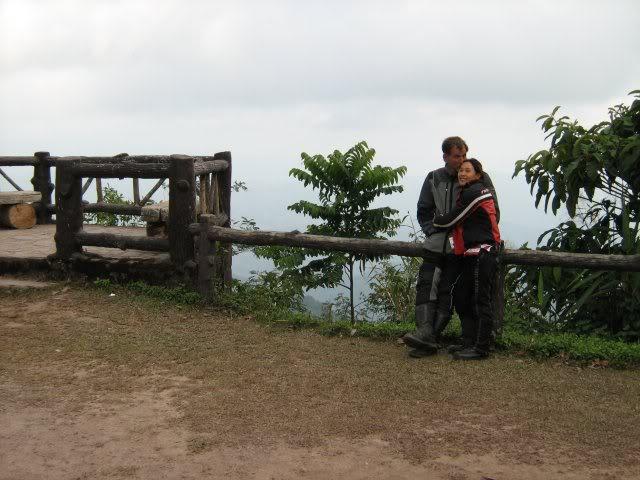 A great big "Thank You" to David & Mai who opened the doors of their beautiful residence to us and took time out to show us around some stunning Thai roads and sights.
It was at this point that the 51% shareholder instructed me to present myself with my credentials to her 'loftiness' in Nong Khai.
Had a lovely last evening with David & Mai on the banks of the river in Nan and we finally parted the next morning.
I headed down to Dan Sai on R1083 and R1268. R1083 is still a beauty: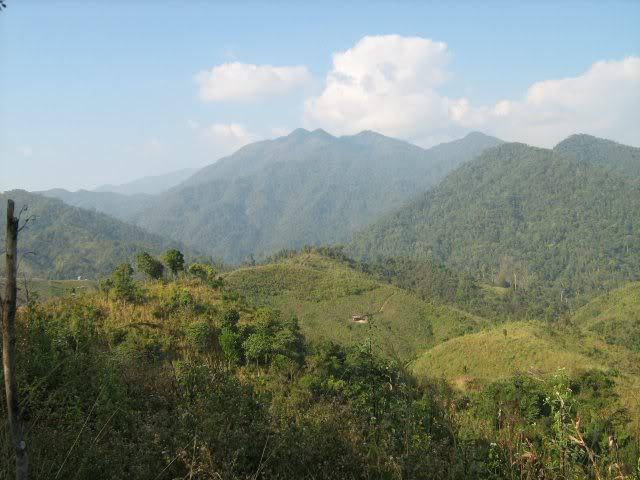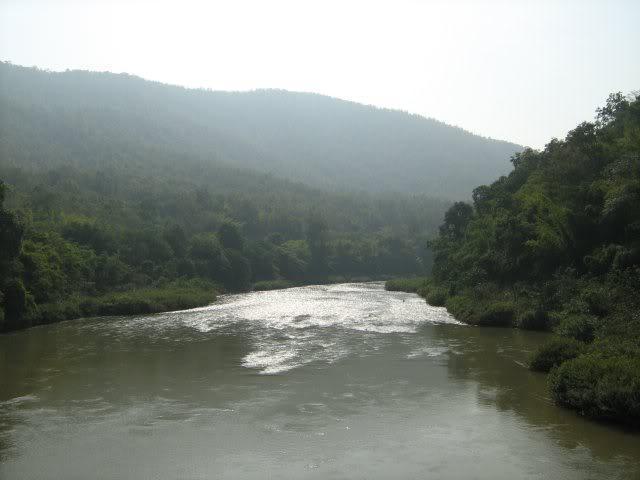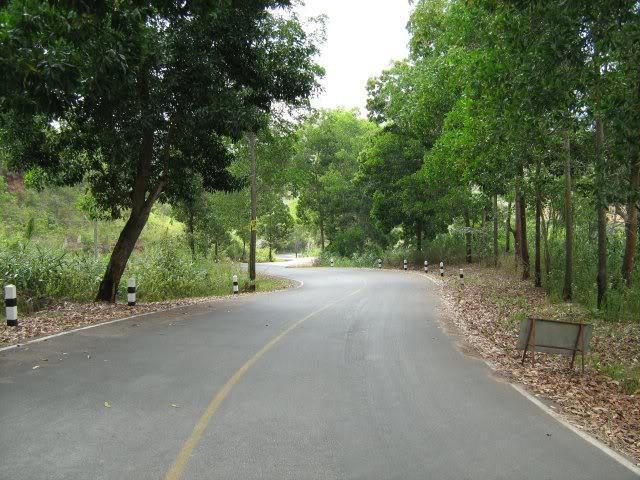 Arrived in Loei and stayed at the King Hotel. Recommended.
The 51% shareholder called ( felt a bit ridiculous standing to attention in the hotel reception) and informed me that I may continue my meanderings as she was going to Ubon.
Lost a day in Nan with David & Mai!!
I made up for it by travelling back down to Petchabun with a little detour.
Inspired by David Unk and Capt Slash and boy I'm really glad I did it.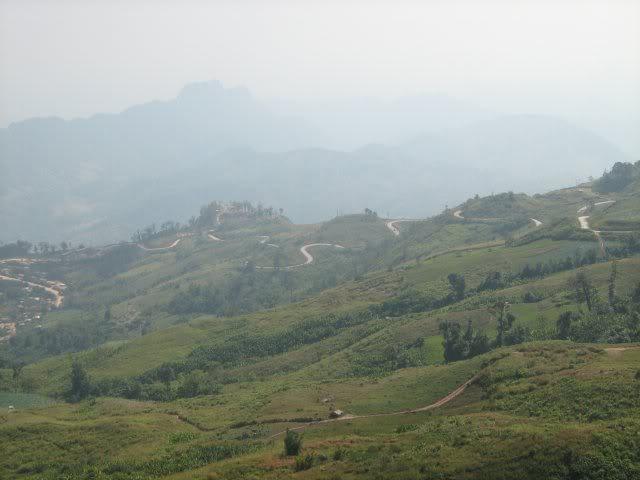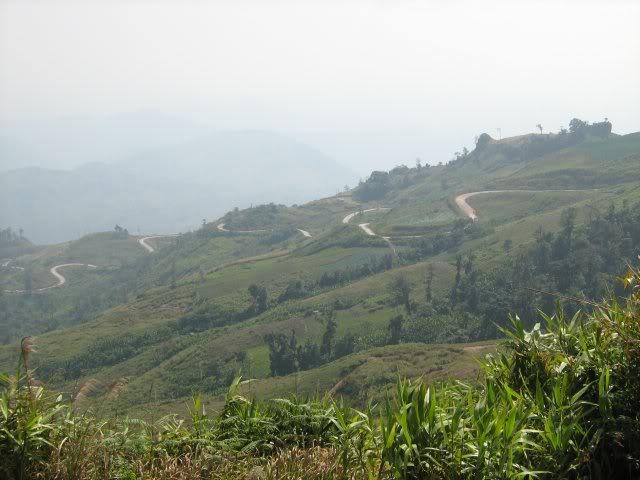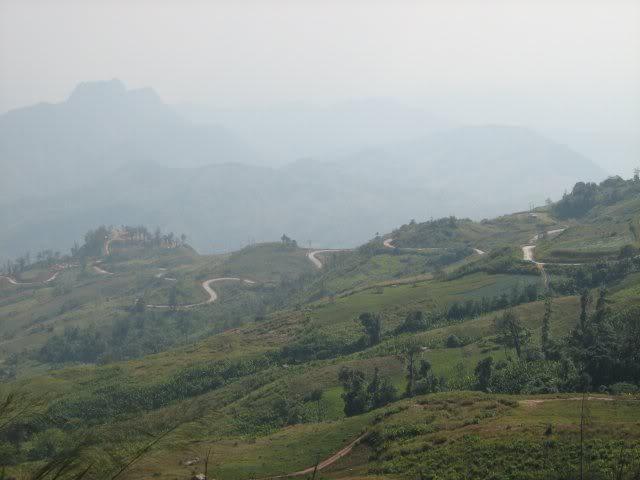 Yep, Phu Hin Ronkla. The road as Capt Slash reported has deteriorated badly. I managed it on a road bike so the adventure bike guys should have no problem.
Saw some road repair machinery at the Lom Sak end so hopefully they will start to repair this incredible road.
Final shot coming down from Phu Hin Ronkla and looking at the Dinosaur backbone: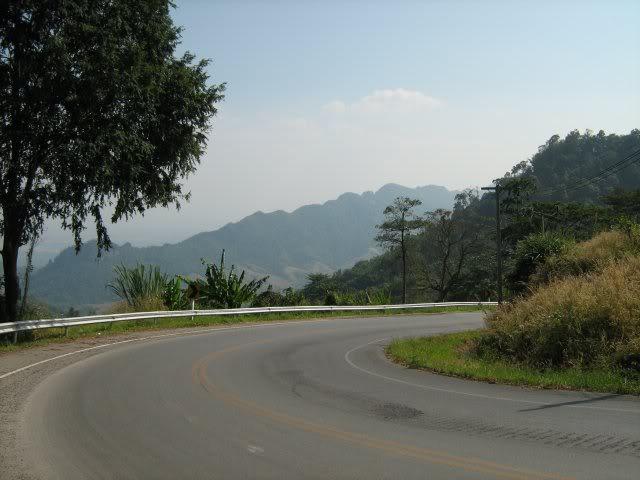 A great trip with many great memories.
Thanks to all who joined in and whom we met along the way.