This was to be a 13 dat trip, meeting in Petchabun as a common point for the riders and heading West to Mae Sot; North to Mae Sariang & Mae Hong Son and down to Chiang mai.
The second half of the trip was North to Golden Triangle and East and South to Chiang Khong, Nan and Loei.
Riders (first half):
Dougal Yamaha Fazer FZ1
Marco BMW 1200LT
John Gooding BMW 1200 GS
Thawee HD Electra Glide
Ed Moto Guzzi 1100S
Myself , Thawee and Ed started from Sri Racha and headed North around BKK to the Saraburi by-pass where we met up with John and had a lovely leasurely ride up to Petchabun where we met Marco in the Burappa Hotal.
So the group was together and next morning headed West along R12 which in parts is a lovely road winding up into the hills.
Viewpoint/coffee stop
The view
[/img]
Lunch stop somewhere near or after Sukhothai
Finally we reached Tak and the fun really started with that lovely R105.
We stopped at a viewpoint and the mountains and cold air inspired Marco to start discussing the "Bigfoot" and "Yeti" issue.
[/img]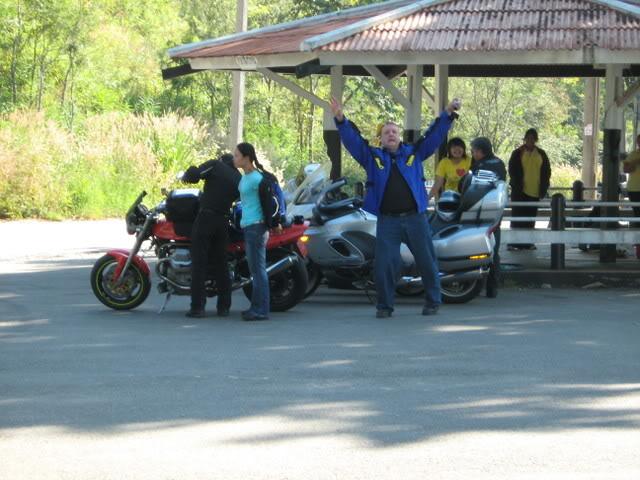 Here's the view:
Reached Mae Sot and checked into DK Hotel in the middle of town.
Woke up very early for an urgent visit to the loo and took this snap of the dawn just to remind Dave Unk what one looks like: :lol:
[/img]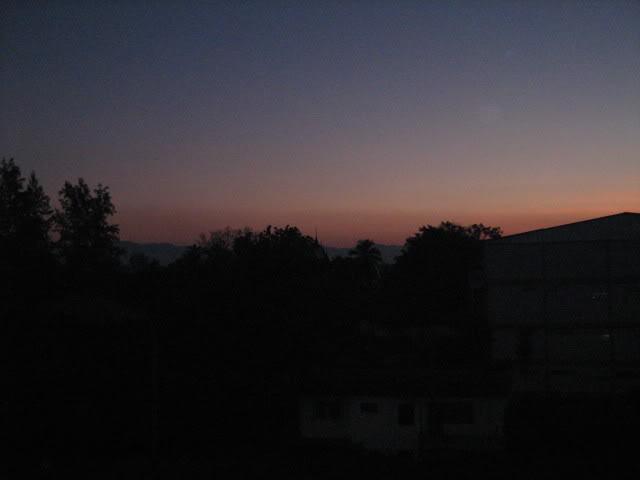 Next morning filled up at the PTT station:
Up R105 where John and Marco got some shots of the refugee camps and stopped at the half way point for coffee:
[/img]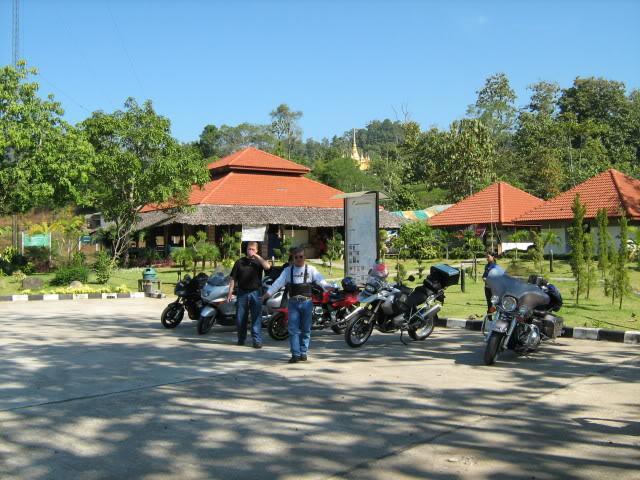 Her's a view along the road:
Reached Mae Sariang and stayed at the Mit Aree GH Resort.
Next day Thawee and Ed headed to Mae Hong Son and John, Marco and I headed for Doi Inthanon.
Coffee stop along R108 to Hot:
[/img]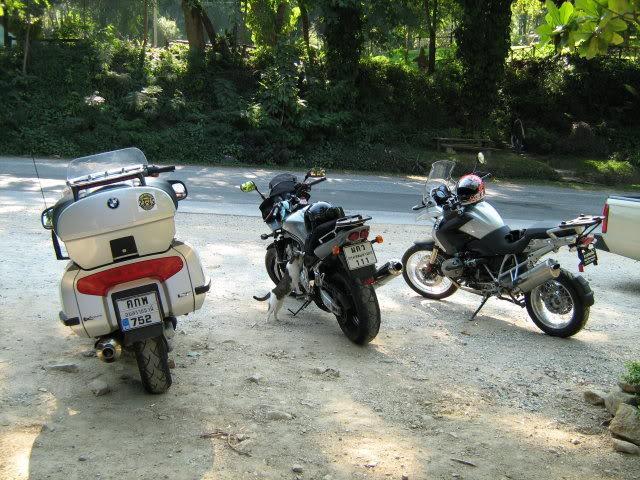 Looks like I might have a passenger:
Finally after 2 years of trying I reach the great mountain:
[/img]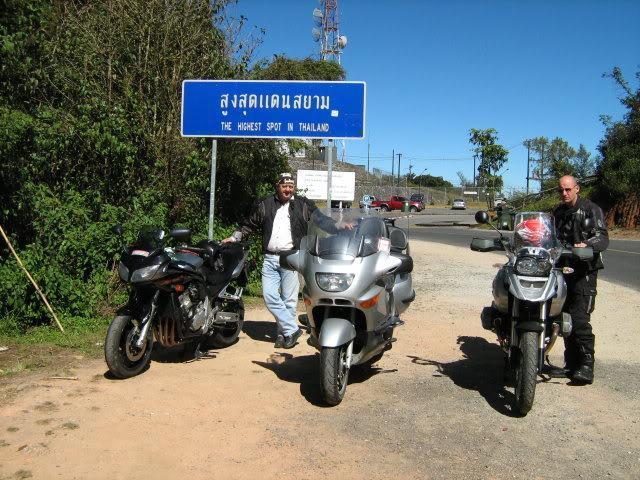 And a view:
I'm not putting many photos in here as the other guys took so many and i'm sure they'll post them.
That night in Mae Sariang we met up with Stefan (Africa Twin) and Anton (1150GS) who'd completed 40,000km of a trip staring in Europe coming across the Eastern Block, Russia, Japan, Singapore, Malaysia and now Thailand. Great guys and fascinating stories and they rode with us the next day to Mae Hong Son.
Obligatory coffee stop on R105:
[/img]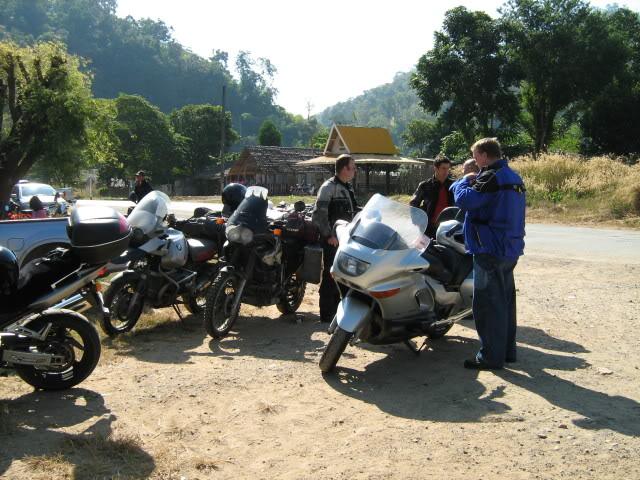 In the PTT station before MHS we met a big BMW group from BKK who were fascinated by Stefan and Anton. Just to show you that this not a totally male dominated passtime here she is with the stunning new BM F800GS:
The classic viewpoint 20km before MHS:
[/img]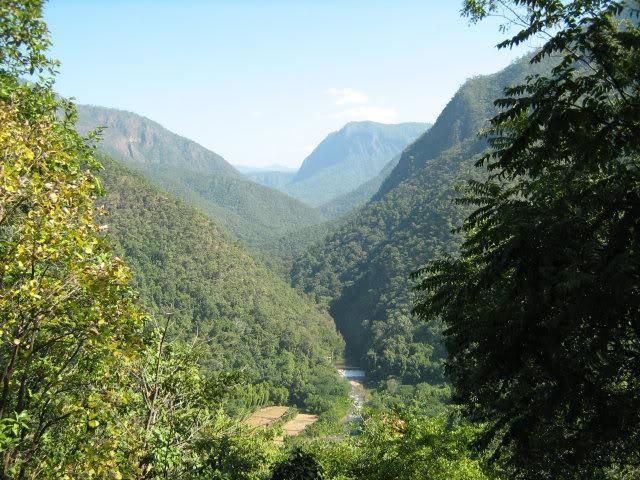 It was at this point that John's adrenalin overcame him and it was'nt until Pai that he found the brakes again on the new 1200GS.
We reached MHS and checked into the Palm House.
Here's some shots at and from the temple on the hill:
[/img]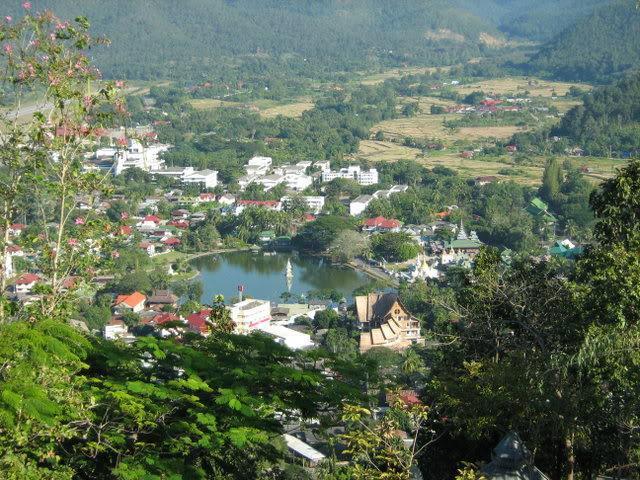 Met up with Ray23 and his good lady and had dinner with them. Lovely couple and great company. Great to meet you Ray.
Next day it was off to Chaing Mai and here are a couple of viewpoint stops on the road to Pai:
[/img]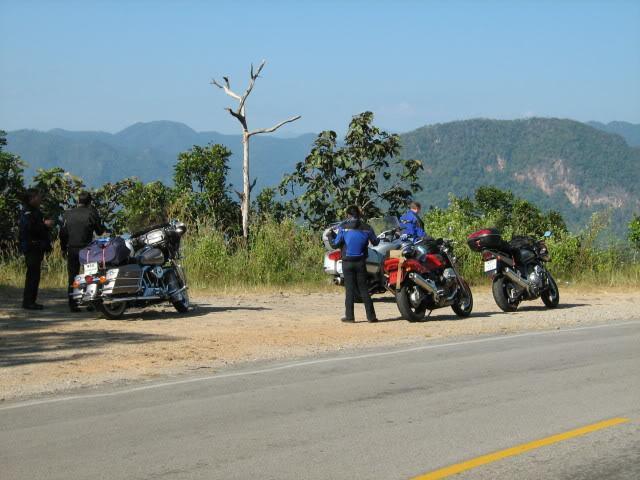 [/img]
Don't know why but I/we always stop at the little Thai restaurant just before Pai opposite the "biggest Mango tree in Thailand":
Finally reached Chiang Mai and met up with John again at Rux Thai GH. The hottest water and greatest water pressure of the trip.
To be continued.........................[/img]