Inspired by an article in 'Bike' magazine here in the UK where a guy rented a bike in Chiang Mai and rode the MHS loop I booked a flight to Chiang Mai and arranged to rent an XR250 from Mr Mechanic.
I had a great time right from being picked up from the airport by the delightfull Mrs Mechanic to meeting the revered old git in the Kafe on my return to CM.
I decided to head for the Golden Triangle after getting a GT Riders map and found it easy to follow, I stayed in Tha Ton ,Chiang Khong , Chiang Kham, Nan and Phrea, I found some fantastic roads and really friendly people.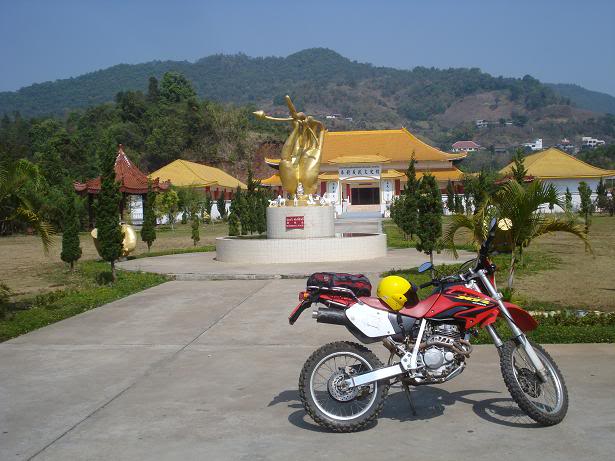 The Soldiers Museum at Mai Salong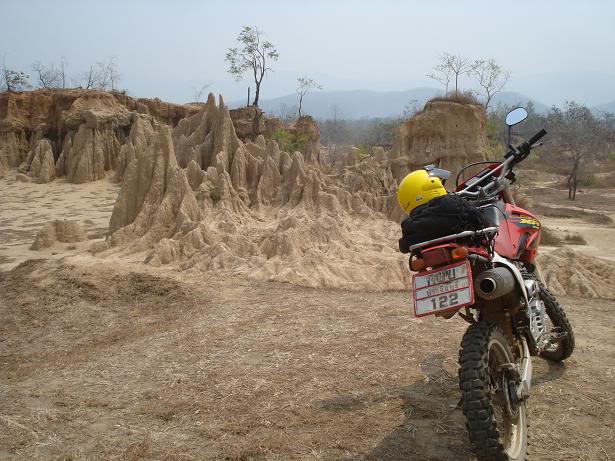 The Rock formations at Sao Din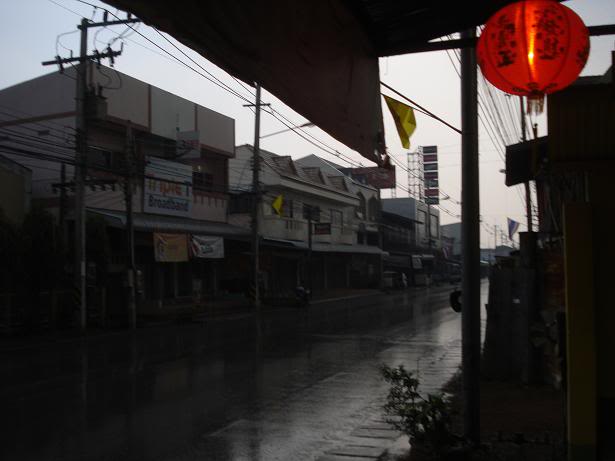 Rainy morning in Chiang Kham,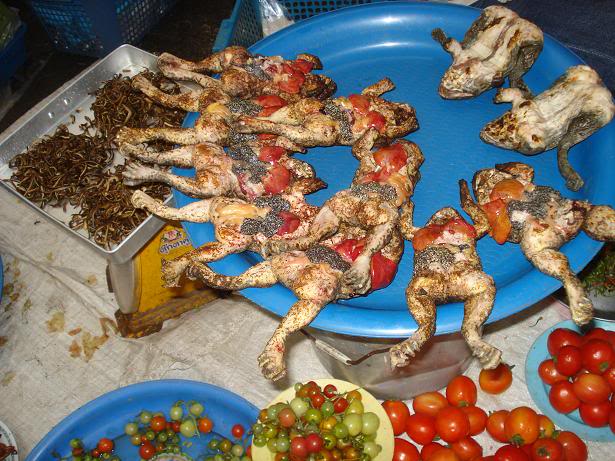 I did'nt try all the loacal delicacies!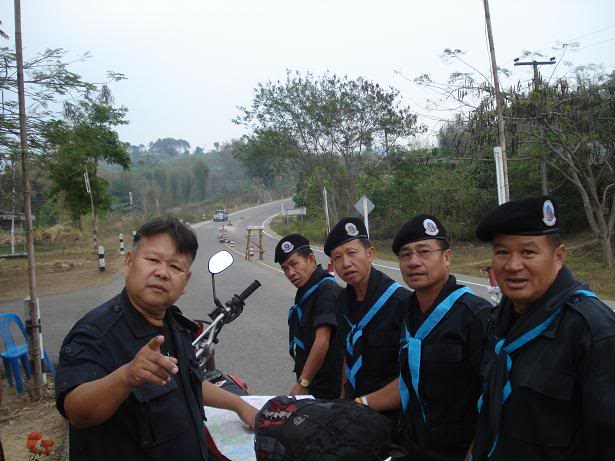 No, he was'nt saying " Take that pic and I'll trow you in jail"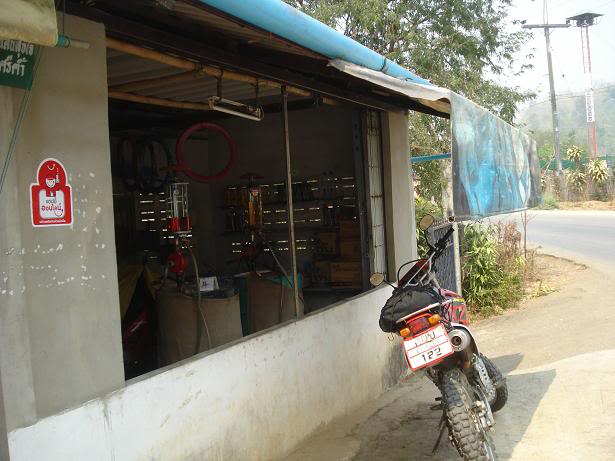 Plenty of petrol stations around !
All in all a fantastic trip,I'll definatly be back !
All the best Gary.