Dec 9, 2008
1,006
636
113
The number of listed peaks on the Phu Chee Fah ridge, continues to increase.
At the northern end of the ridge is Hill 104.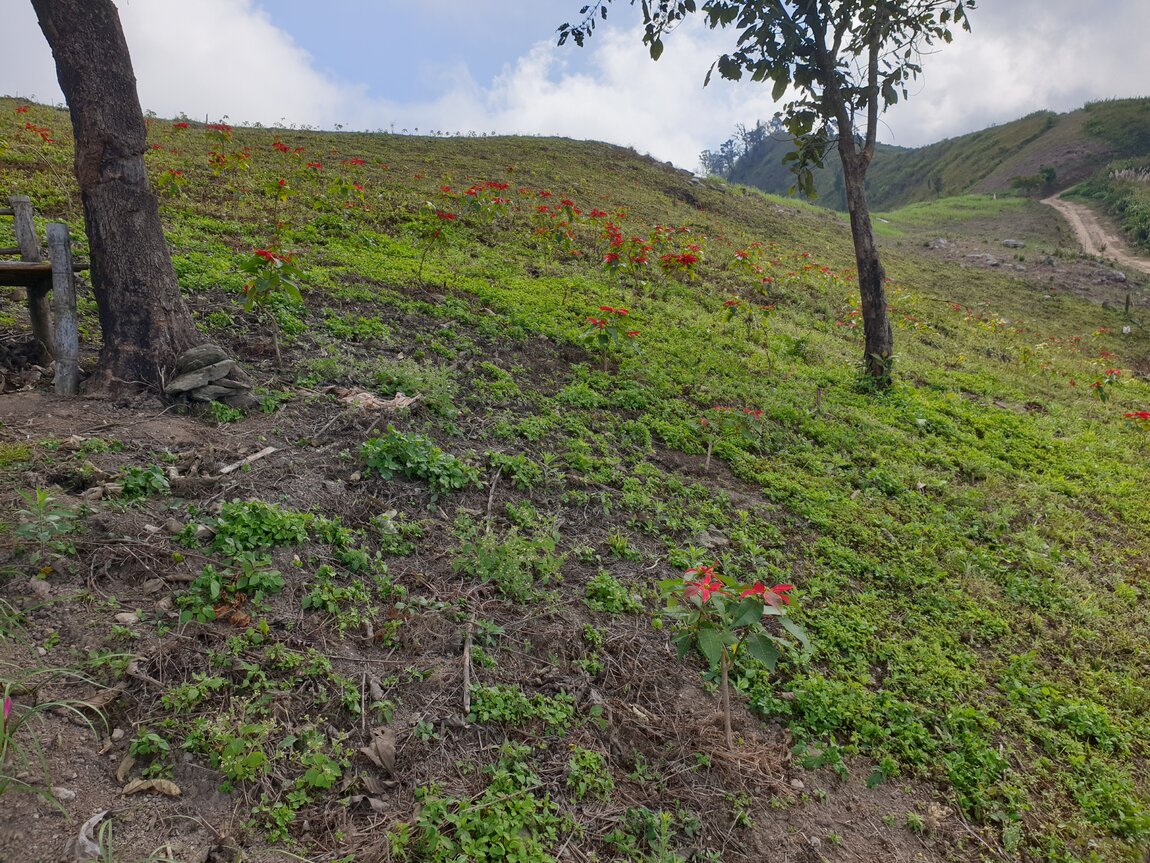 If you come up on to the northern end of the ridge road 4029, you complete the 180° bend around the first school, continue along about 1klm and turn left next to the Bahn Pot school sign. It is a 1 klm dirt road up.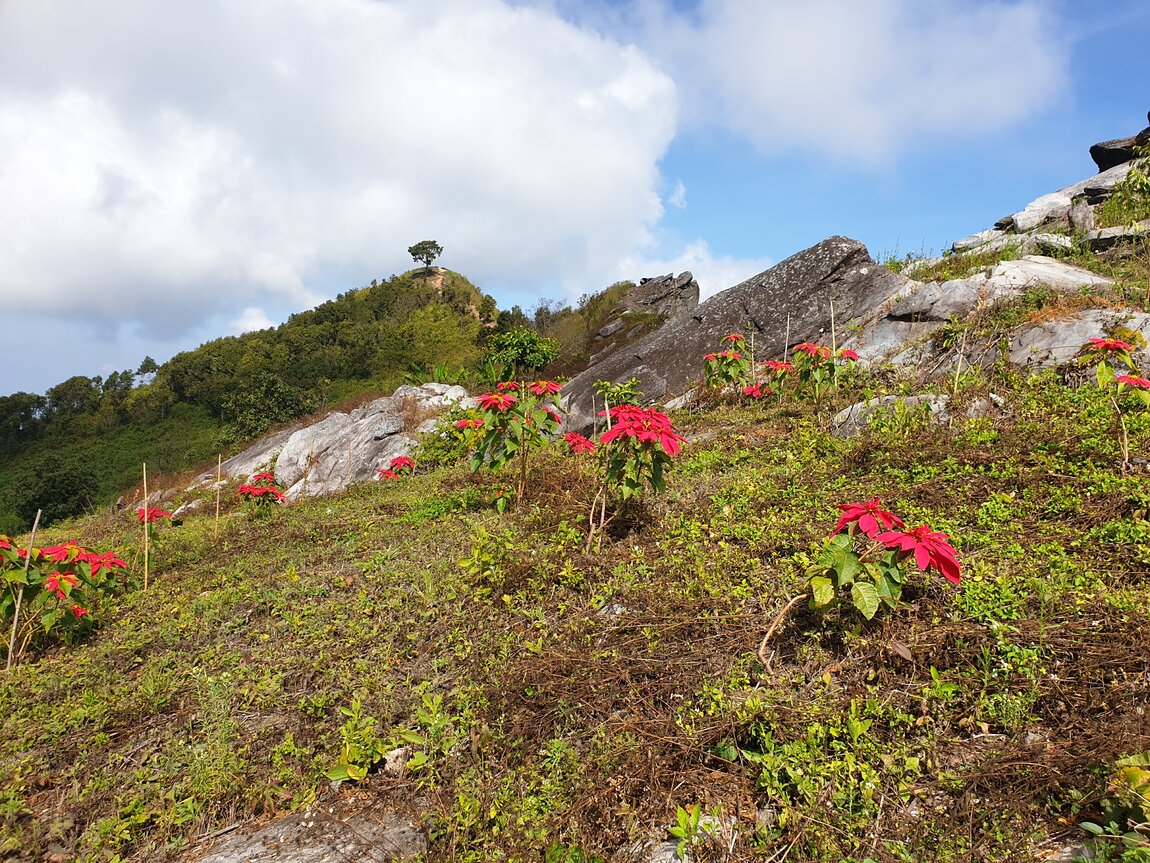 They have planted a lot of Christmas plants (Poinsettia) on the sloping hillside.
The first thing you come to on the ridge, after a short hike up, is a stone pillar.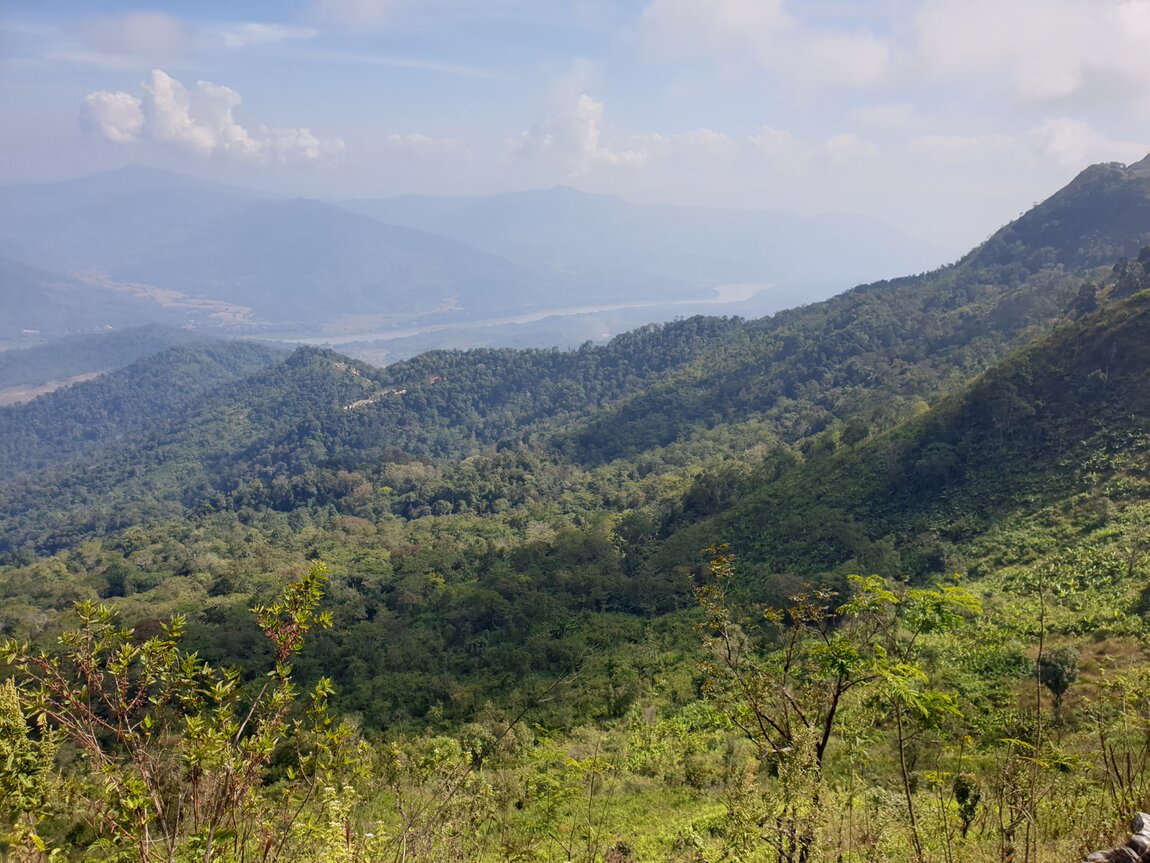 Looking down into Laos, you can easily see the Mekhong river.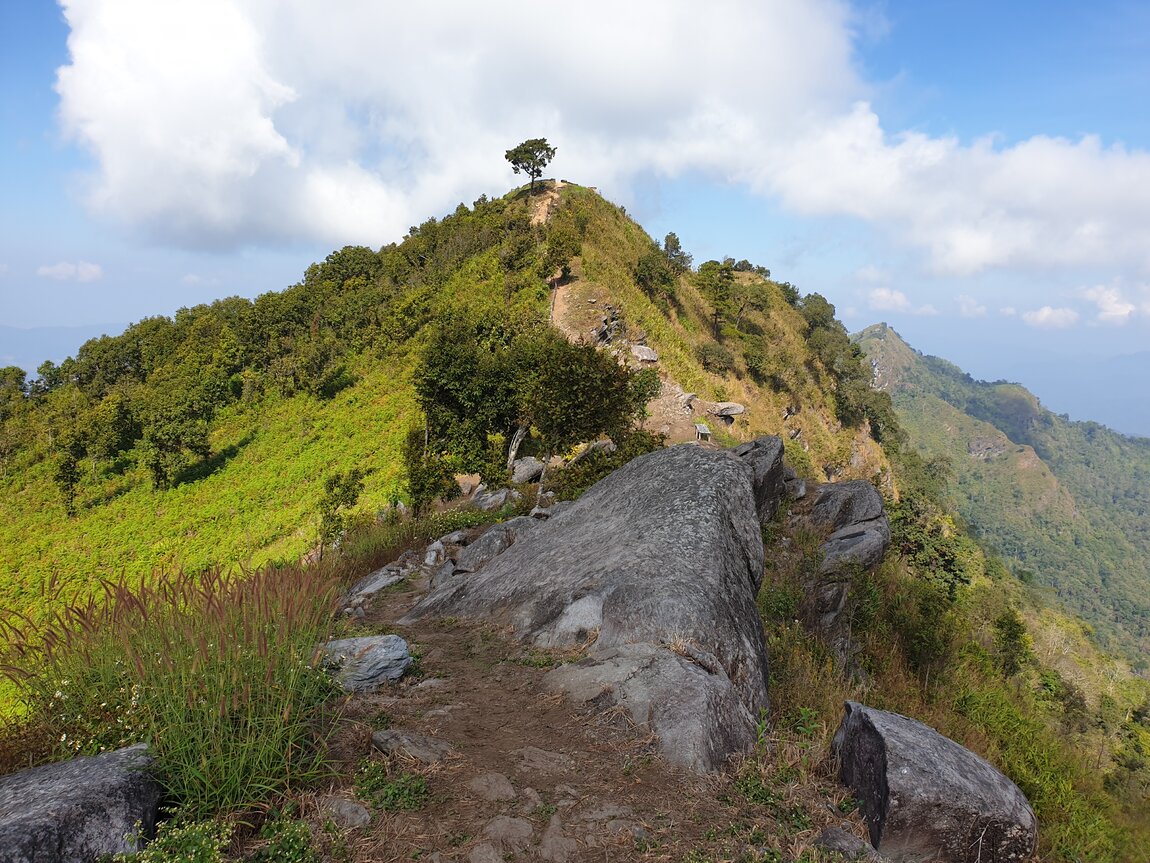 Looking north along the ridge is Hill 104, next to a prominent tree.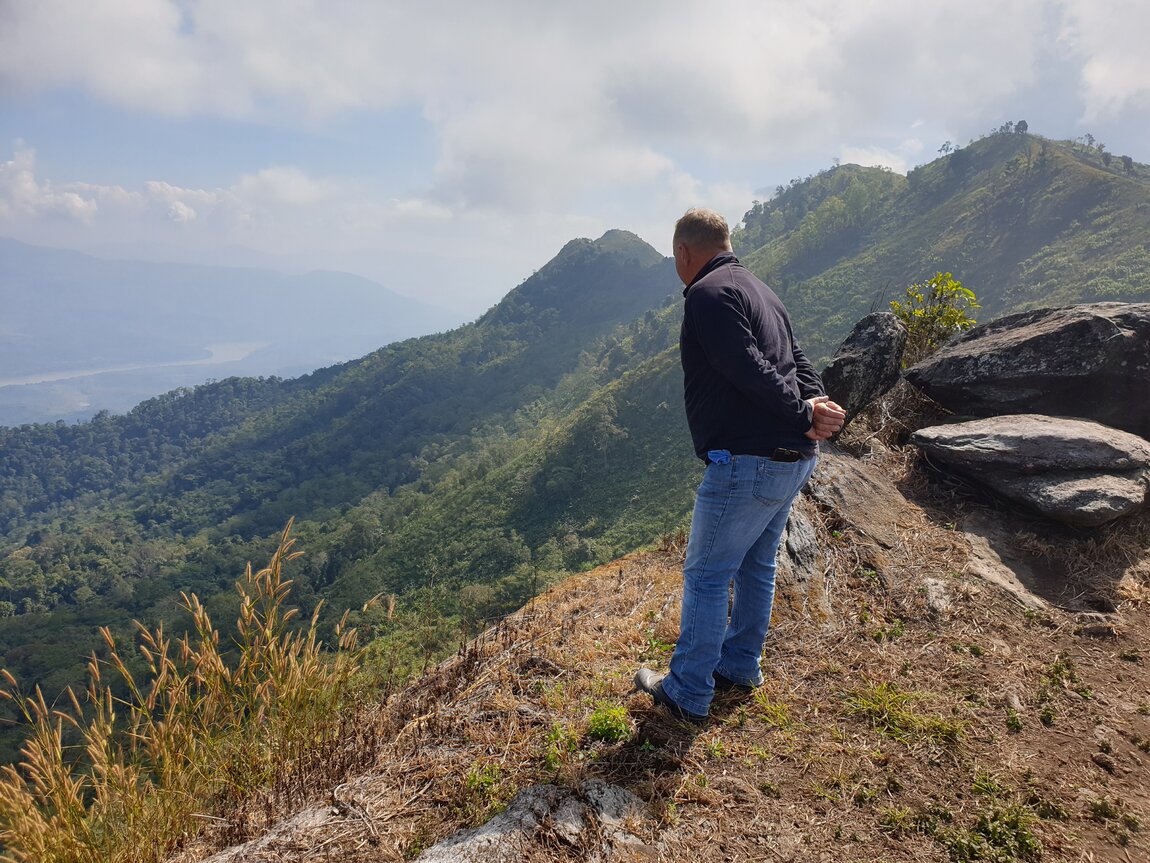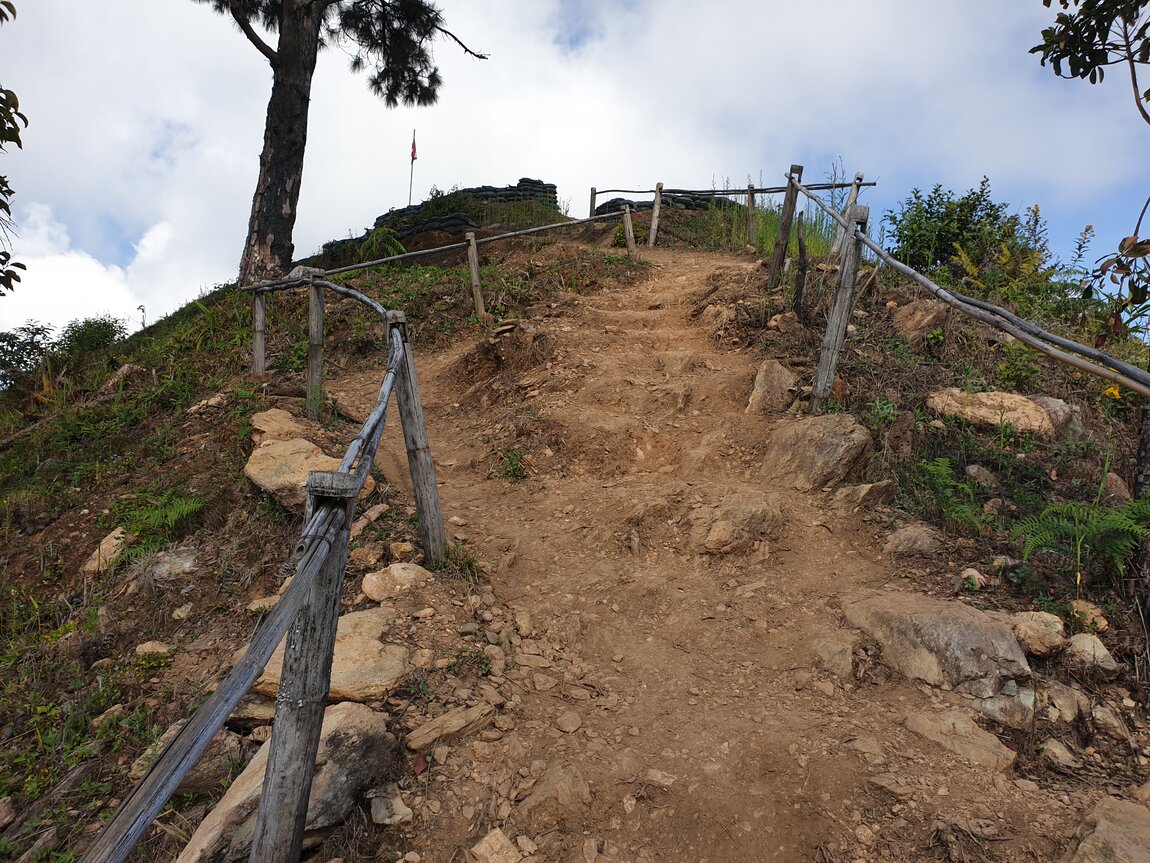 It is a fairly easy walk along the ridge to 104.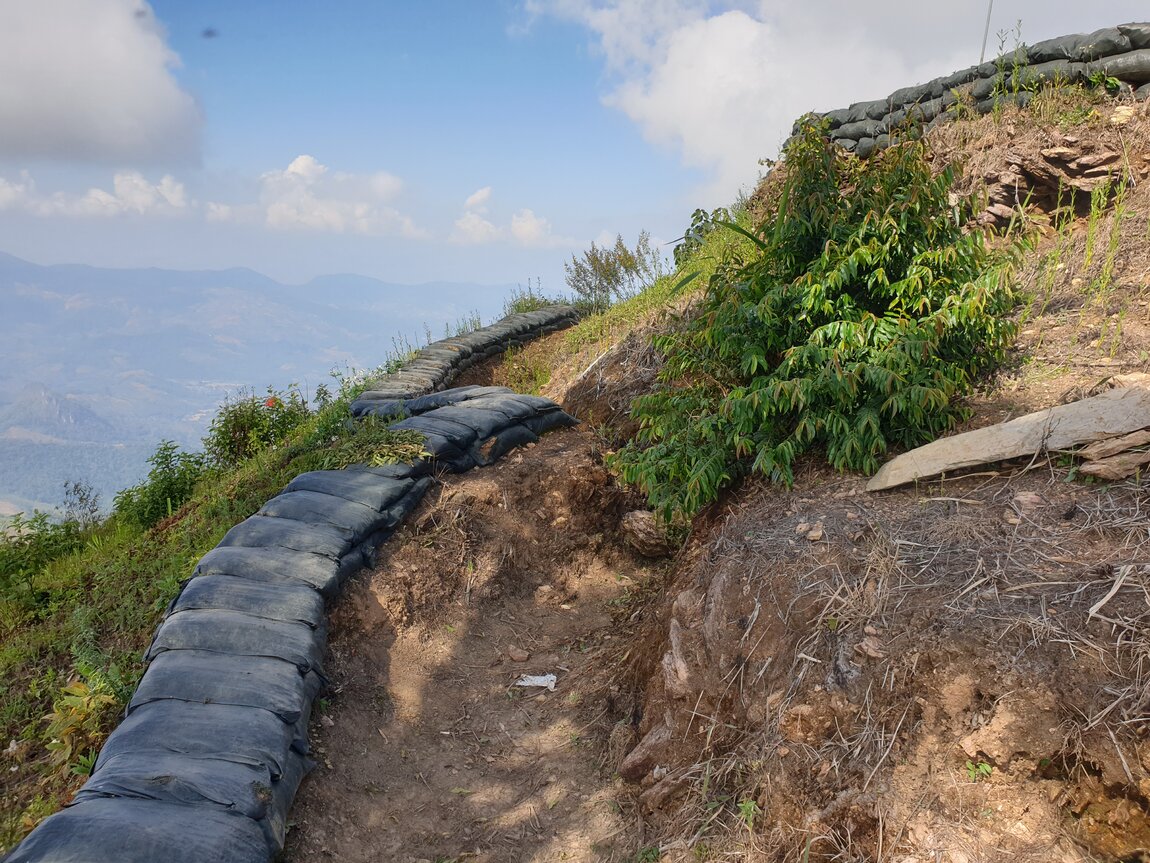 There are trenches, originally cut in the sixties/seventies, on both sides of the peak.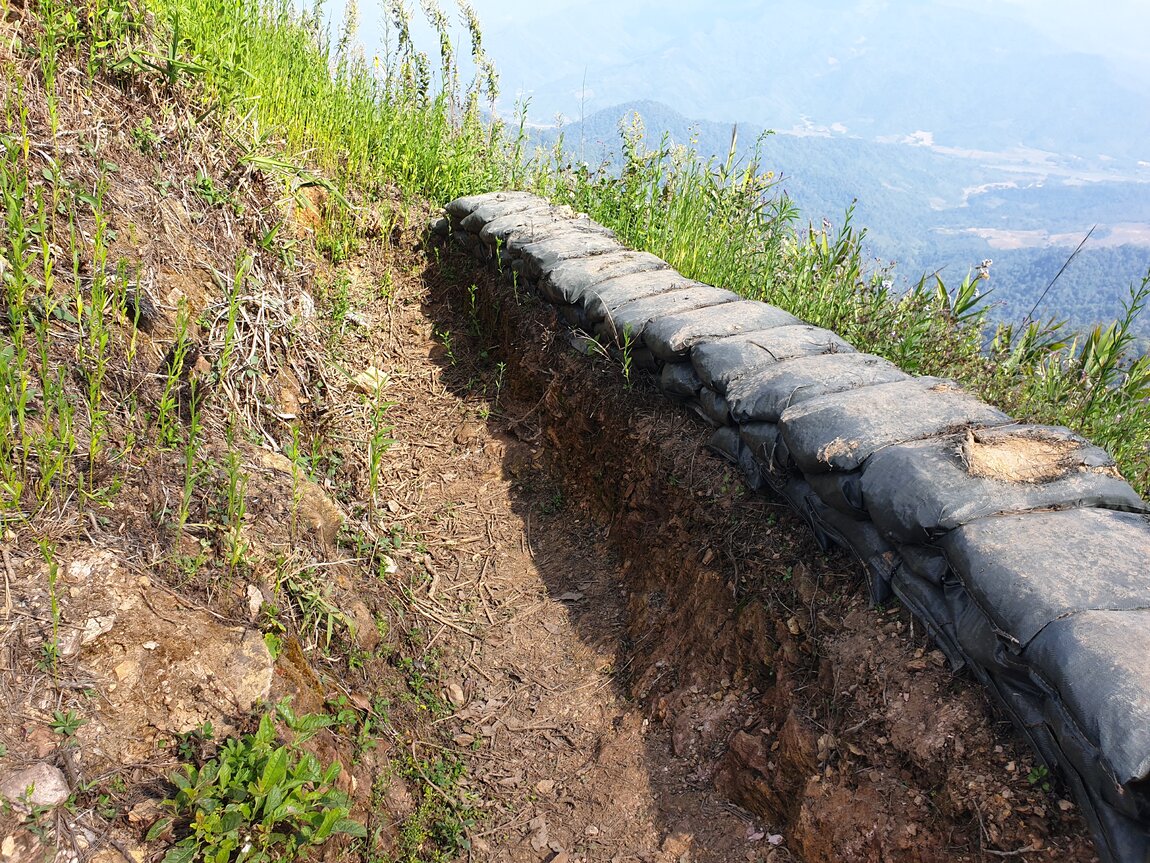 The top is quite a large flat area, formerly a gun emplacement, for sure.
Looking further north are more peaks on the ridge.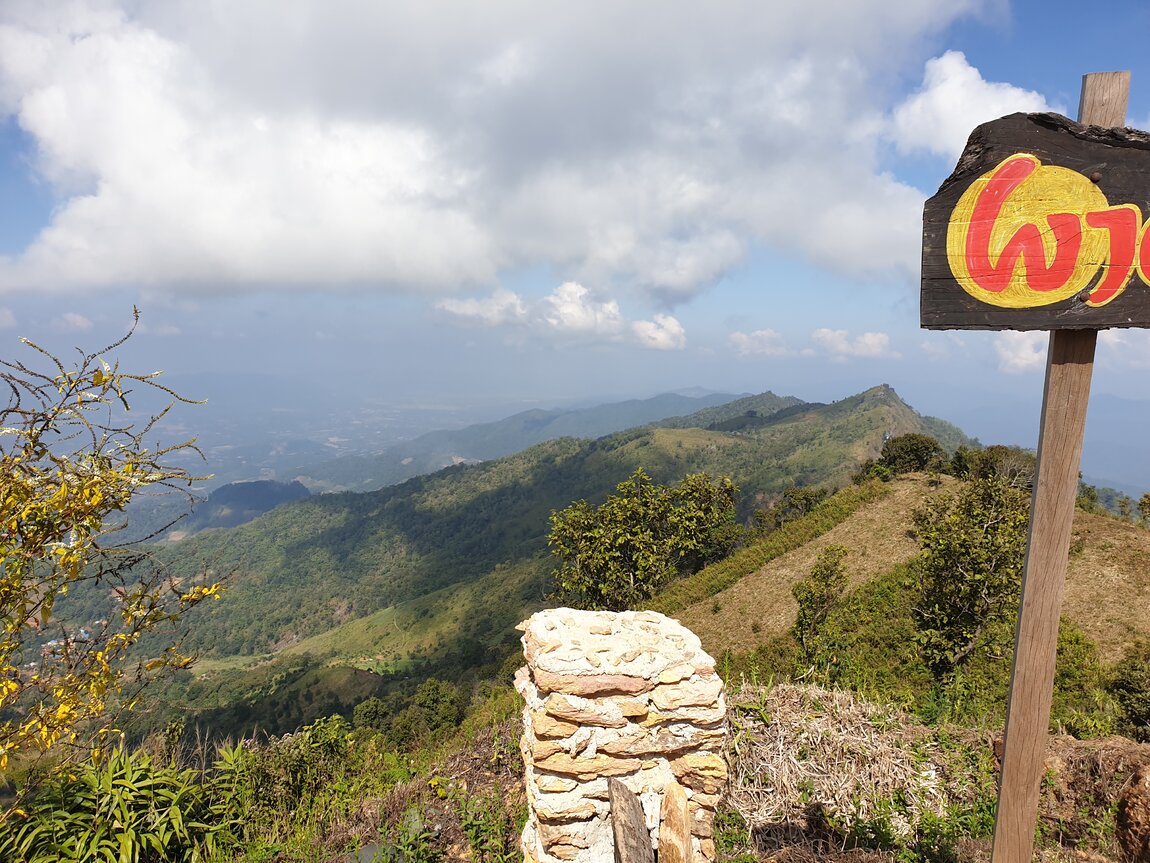 The view down to the 1155.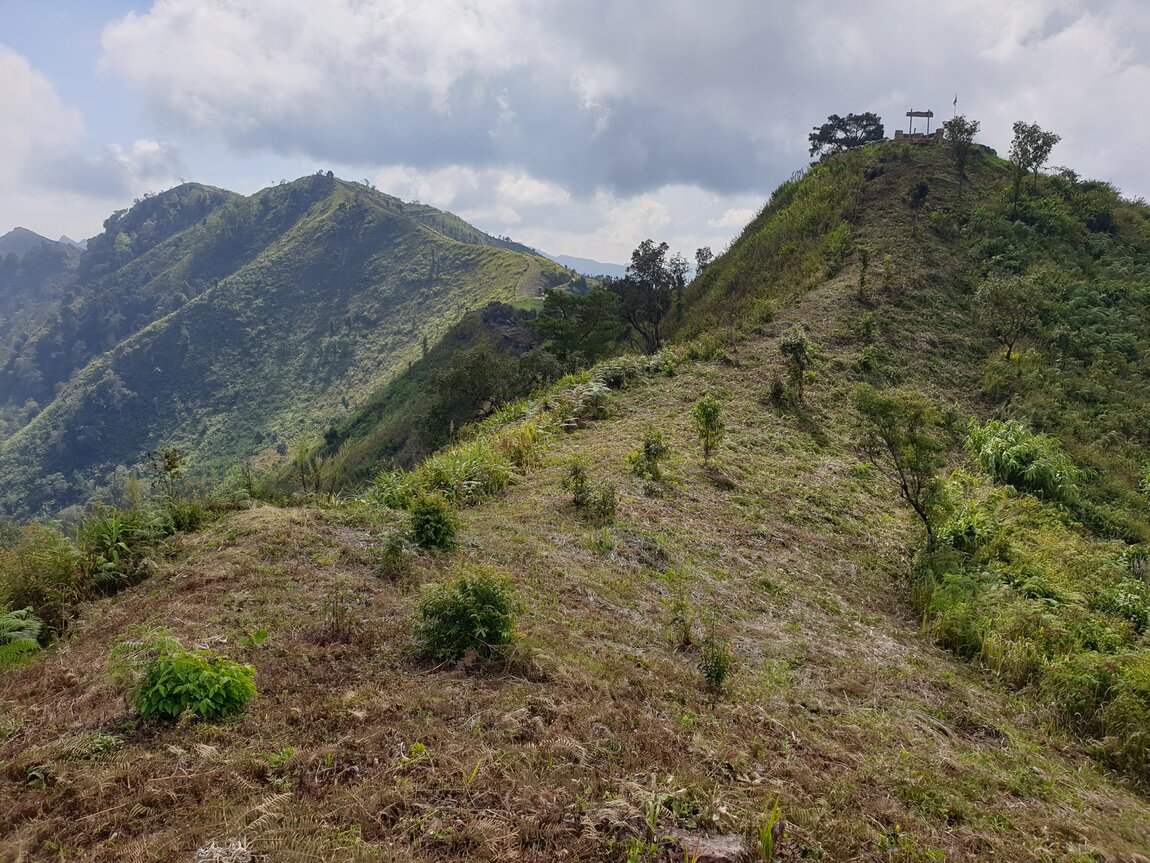 We walked north to the next peak and this is the view back south.
You are looking back at Hill 104, then Pha Taeng peaks, then Phu Chee Duen (a new ridge destination), then Phu Chee Dao, in the distance.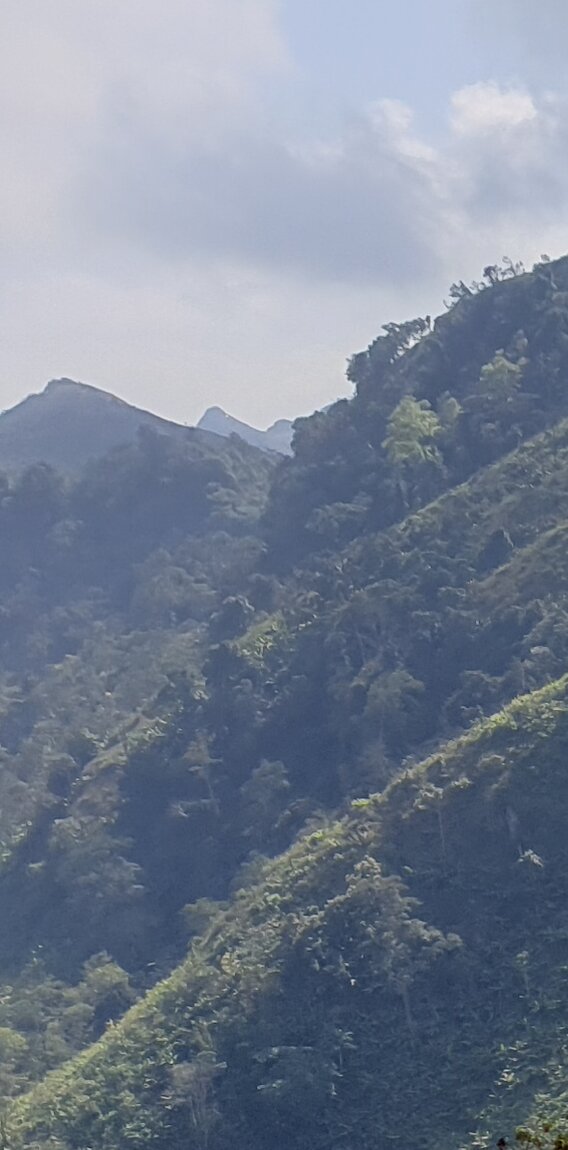 Phu Chee Dao in the distance is a noticeably pointed peak and past that is Phu Chee Fah.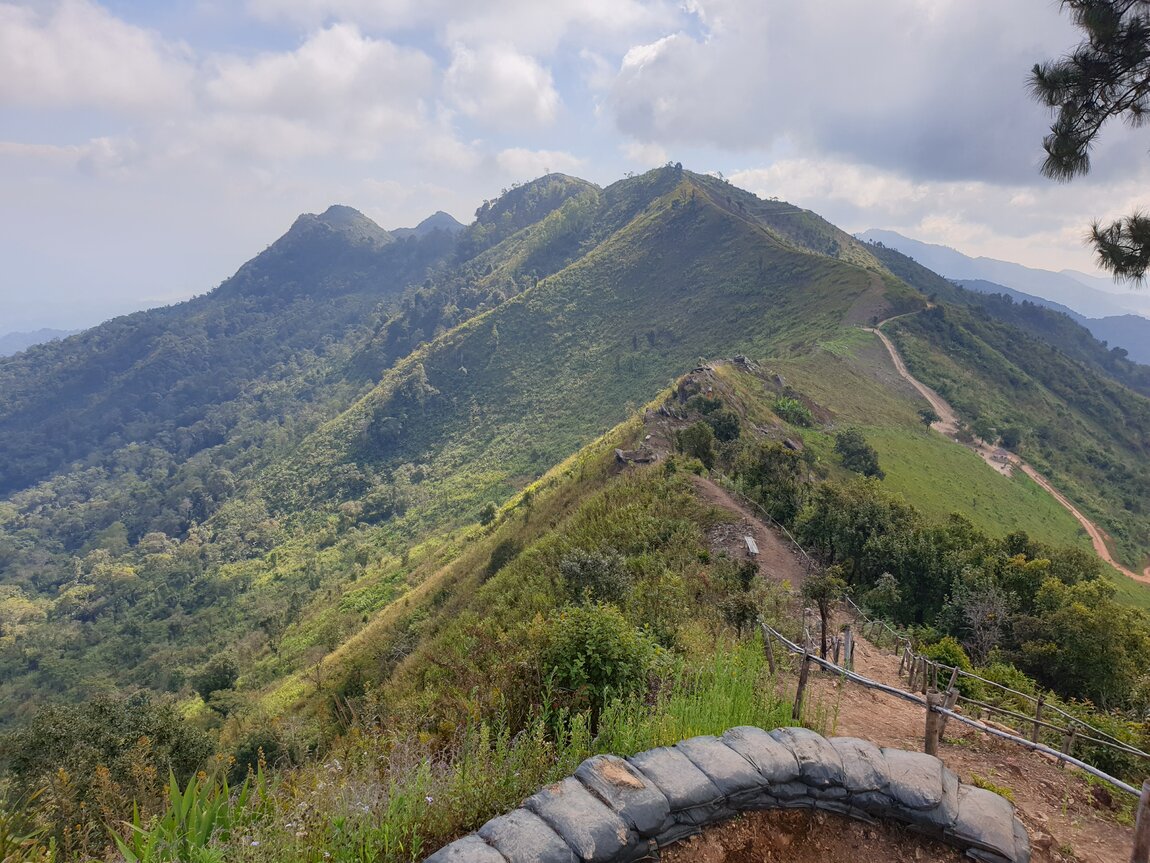 Back on Hill 104, you can see the pathway winding south along the ridge.
It would be great to hike along the ridge from Hill 104, to Phu Chee Fah, it looks like that is possible.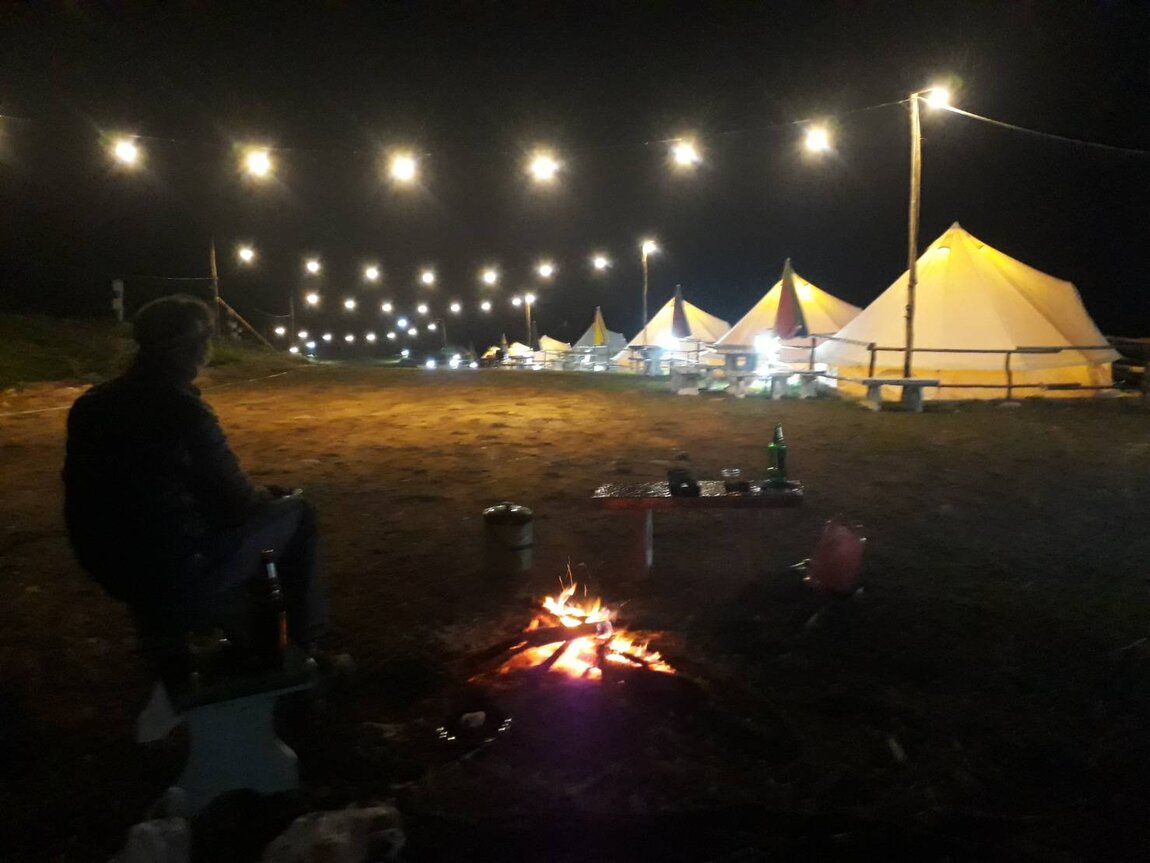 We found a "glamping" resort later and spent a night in their tents, after beers around a camp fire as it was a chilly night.