Popped into Dirt Shop where they have an accorised CRF250L jammed into their shop window
Most probably the one at that was on display at the BKK Bike Show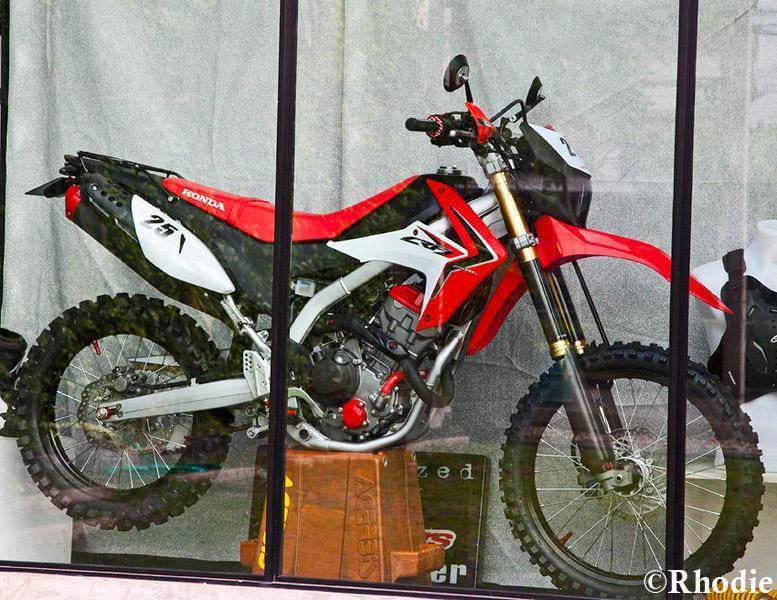 Dirt Shop's contact details found at this post
https://www.gt-rider.com/thailand-motorcycle-forum/showthread.php/27448-Recommended-Bangkok-Motorcycle-Shops?p=264488&viewfull=1#post264488
It was something of an abortive mission as Dirt Shop did not have the official aftermarket Honda accessories.
Nor do the have all their own tricked-out CRF parts in stock.
But I'll post what I gleaned for those interested in what is available and what prices are known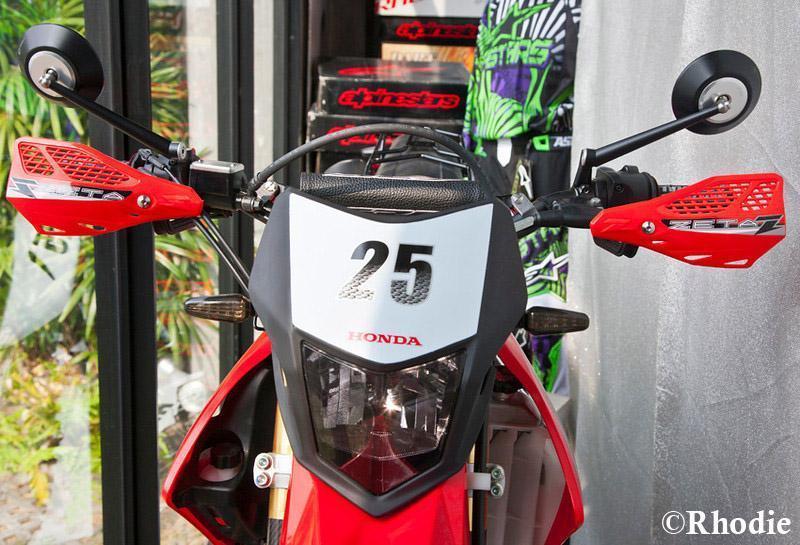 They are using ZETA bars and MX handguards.
Also mini indicators and after market mirrors.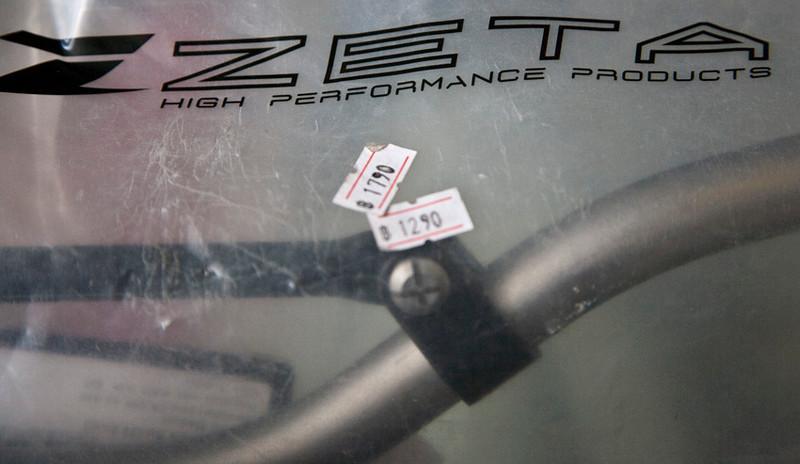 THE bars have an older 1290THB and a newer 1790THB sticker
The ZETA MX handguards are 1890THB
Personally I would get Ian's Acerbis guards with the additional bracing of aluminium end bar.
The Renthal Bar option

only 2990THB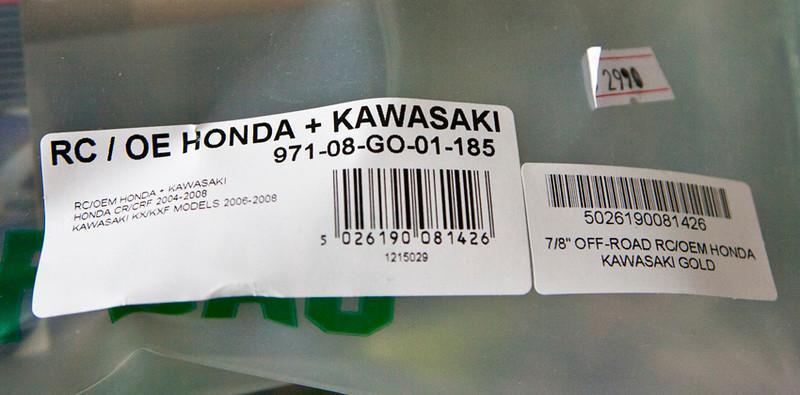 Renthal grips at 590THB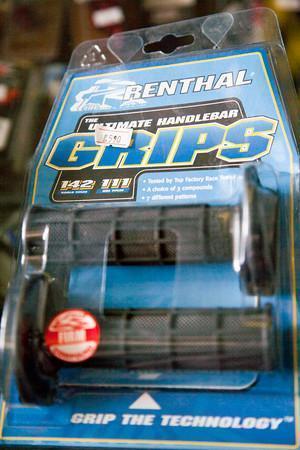 Aftermarket mirrors on the show bike were out of stock.
Dirt Shop had these on offer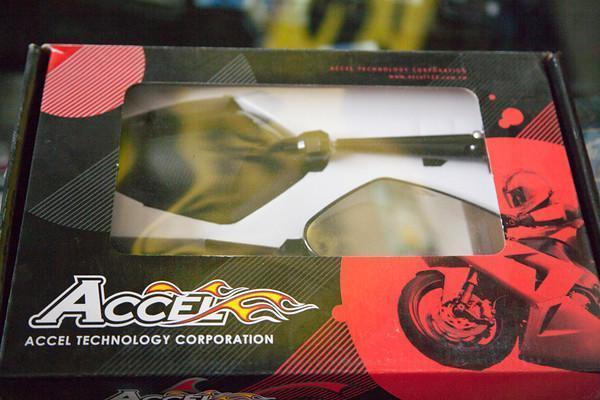 at 3290THB

On the front forks they had added these carbon slider guards at 3000THB
Lowers had been adapted from another bike and the fella at Dirt Shop was unsure if they could supply a set for a buyer!
You will need to speak to Dirt Shop again if you are interested in the other tasty carbon X-Speed Motors parts.
DRC Motard FootPegs are 1900THB, but out of stock at the moment.
The rear rack is only available from Honda dealers.
Dirt Shop thought that they were in stock now…
The "spaghetti" rack seems rather insubstantial compared to the one Bungy developed for the KLX with Somchit.
Perhaps the subframe or mounting points won't allow for something chunkier?
The rear rack, mini indicators, number plate relocator and carbon exhaust cover.
According to Dirt Shop they expect a S/S Yoshimura can should be available in a month or two at approx.13,000THB
based upon a similar Yoshi can for the KLX.
A locally made can should be coming in a couple of weeks….
Dirt Shop do have a small workshop if you are planning to buy a new bar, grips and hanguards
and want them fitted. But give them a call check what they have in stock and book the bike in.
Attached files