Honda displayed two new versions of their poipular PCX scooter at the Tokyo Motor Show in November.
PCX Electric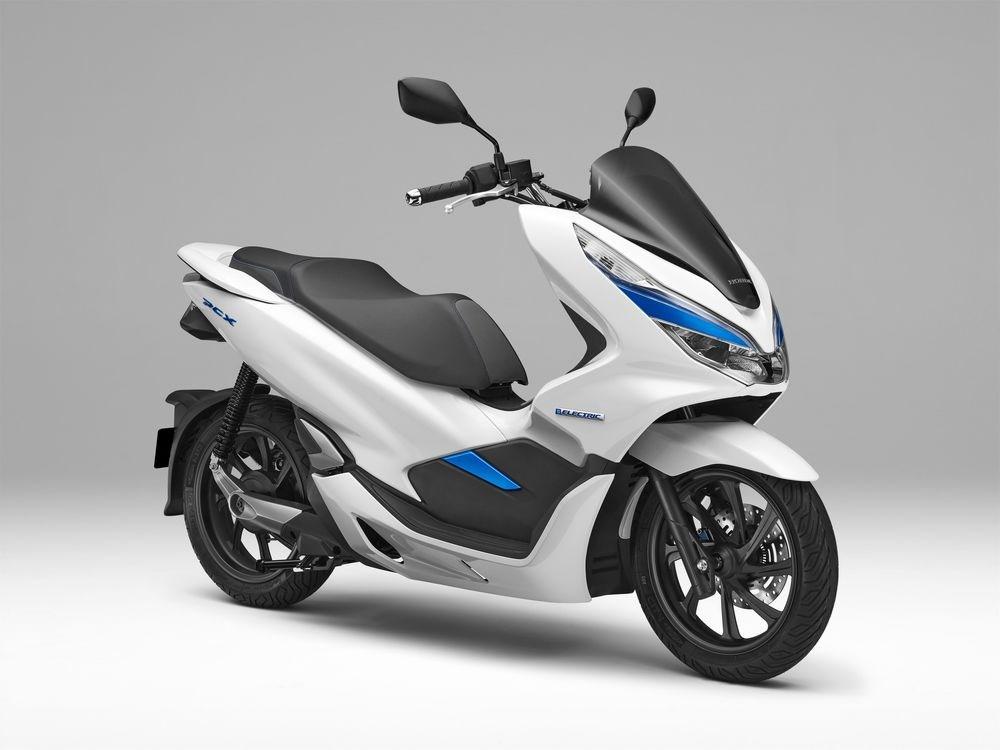 The PCX Electric uses an electric motor developed by Honda and is powered by a pair of batteries under the seat.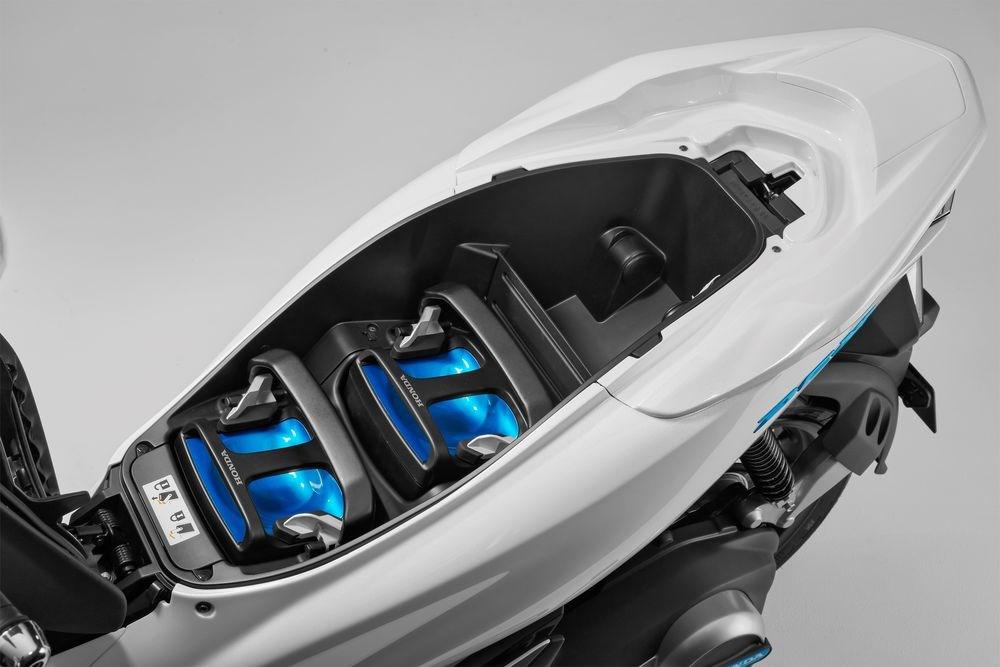 These batteries can be instantly removed and replaced with fully charged ones, greatly boosting the potential range.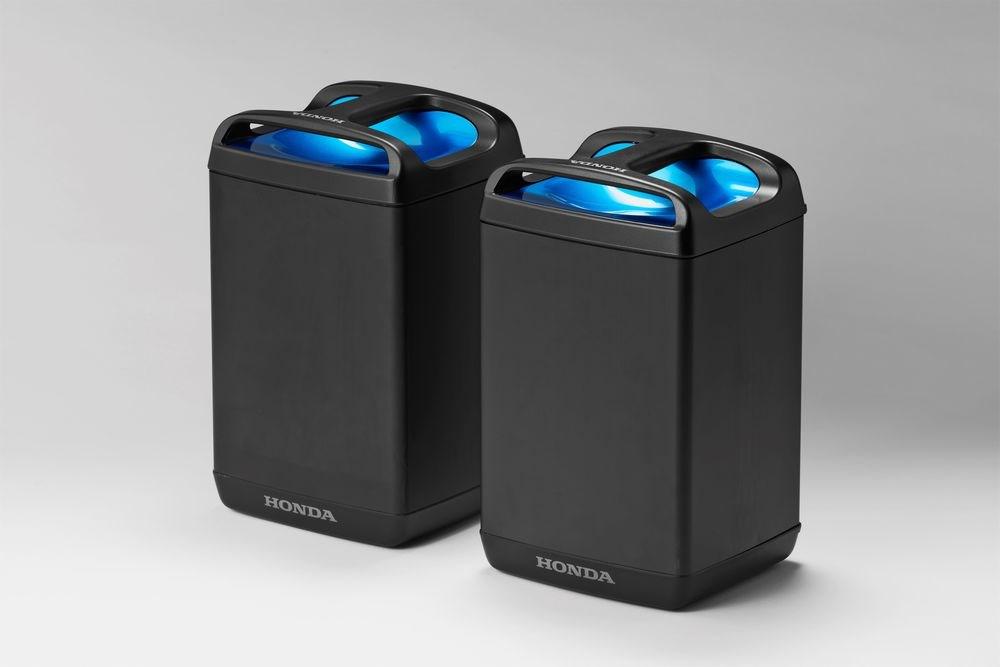 The battery exchange system appears similar to the successful Gogoro Smart Scooter from Taiwan. Coupled that with the imminent release of a Vespa with similar technoogy, its becoming apparent that this system has great potential.
PCX Hybrid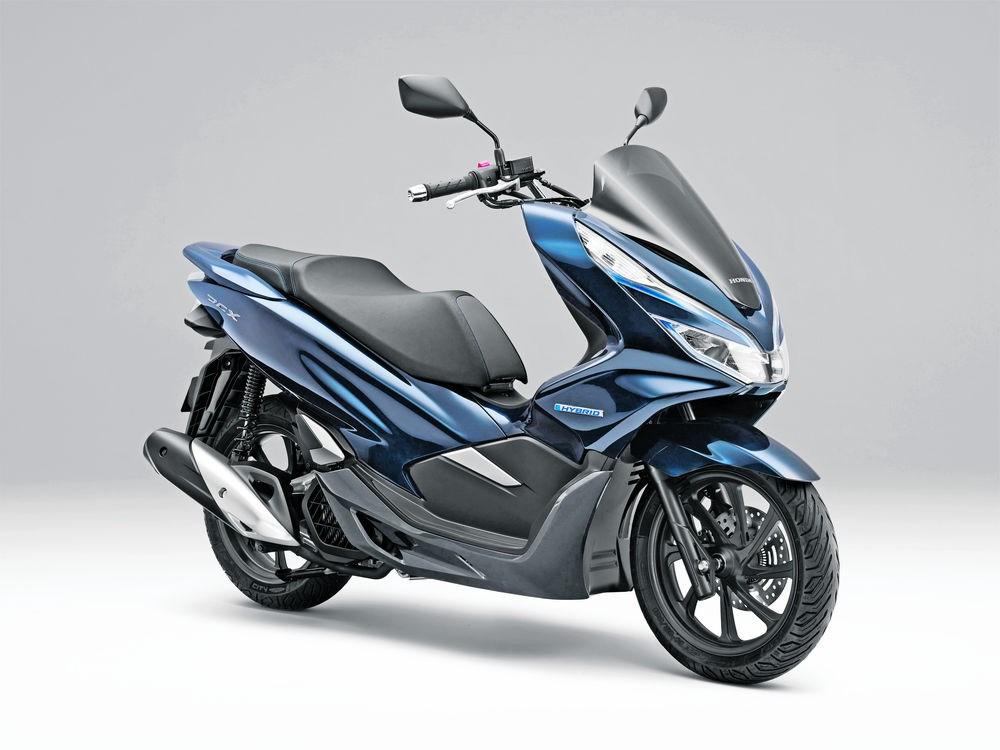 The PCX Hybrid offers a compact hybrid system which employs a high-output battery and ACG starter to assist the engine and enables PCX Hybrid to realise a 'torqueful' riding performance.
Again, there is tremendous technological potential, this time for very low emission bikes with huge ranges. That raises the future possibility of sportsbikes with hybrid engines.
Honda have said both of the new PCX models will be on sale in 2018 in Asia.
The Thai distributor of Honda, AP Honda, expects to introduce hybrid motorcycles into the local market during 2018. AP Honda's vice-president, Suchart Arunsaengroj says "We haven't decided whether we will produce the vehicles locally in Lat Krabang or import them from Japan, as the retail price is not set yet."
Under the Japan-Thailand Economic Partnership Agreement, AP Honda are able to import into Thailand with no tariffs. Sources say that AP Honda is involved in discussing with the Thai government, exploring ways to increase end-user demand for hybrid and electric motorbikes.